It seems like every where I've turned over the past month I've been hearing about essential oils. Have you caught on to the rage? Well after a lot of research and talking to some family and friends, like Beth from Young Living from Unskinny Boppy and Erica with DoTerra, I decided to give them a try (both sell oils so feel free to buy, buy, buy). My first project: homemade all purpose cleaner with essential oils!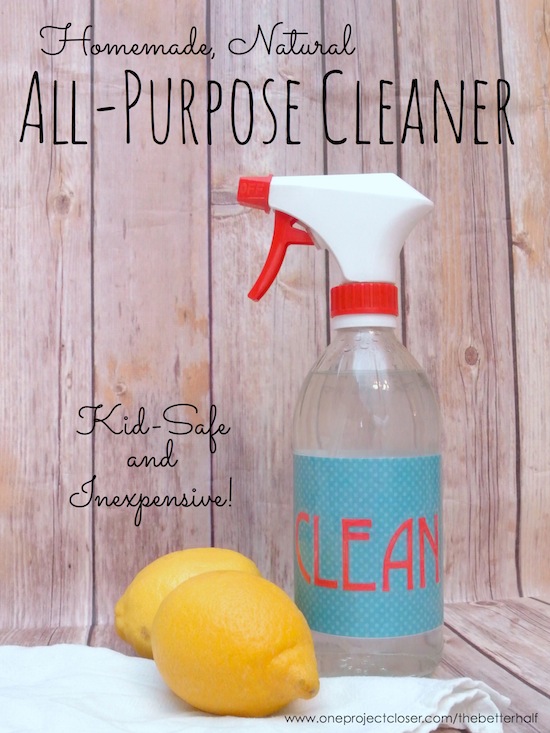 I have been using vinegar and water to clean for a long time now in order to cut down on the unnecessary chemicals and to keep like more kid-friendly. But I like the idea of also using essential oils for the added disinfectant qualities and to improve the smell.
Using a Glass Bottle
Essential oils are fabulous but can break down plastic, so it's really important to use a glass bottle. Rather than buy an expensive glass spray bottle on Amazon (which was the only place I could find them), I used the nozzle from my cheap plastic one and put it on a glass vinegar bottle. PERFECT!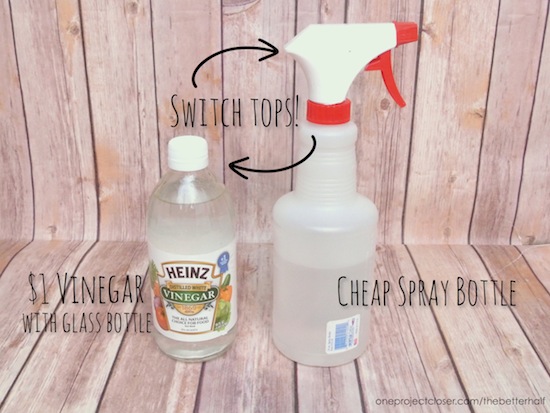 Of course, it was kinda ugly, so I added some scrapbook paper and covered it in packing tape to protect it.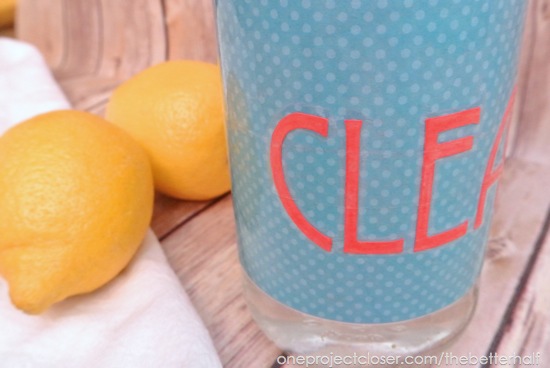 Essential Oils
I haven't invested yet in some of the fab essential oil blends from Young Living or DoTerra, mainly because they cost a little more and I wanted to see if I can follow through with essential oils into everyday living before making the investment. On a side note, I did a lot of research and found that Aura Cacia is a great brand, affordable, and available on Amazon and our local Vitamin Shoppe.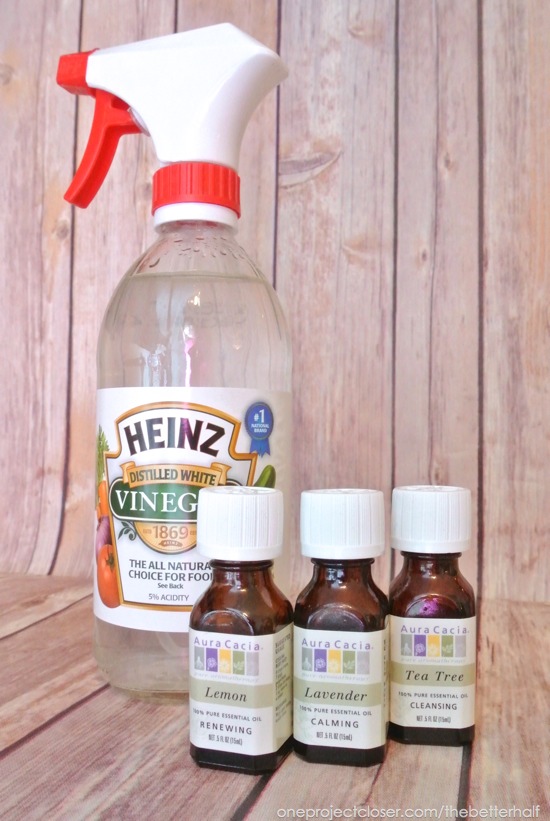 When making your household cleaner, here are some essential oils you can use in combination (totaling 30 drops) for cleaning and are also safe for children:
lemon & peppermint
peppermint, eucalyptus & sweet orange
tea tree & lavender
lemon & lavender
Feel free to wing and figure out what scents you love best.
All-Purpose, Natural Cleaner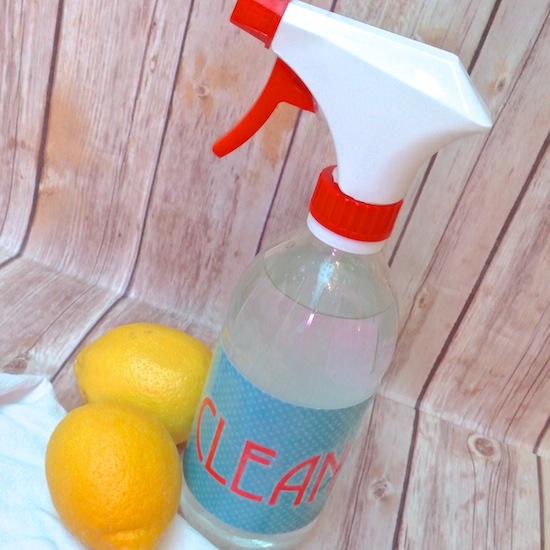 Homemade All-Purpose Cleaner
2014-02-04 02:26:29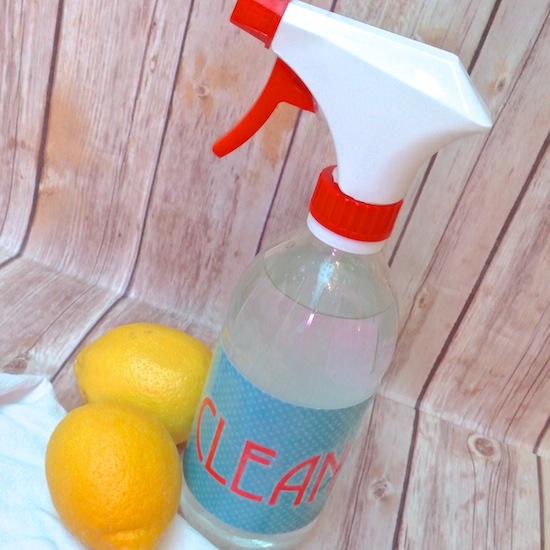 Get rid of the expensive cleaners filled with harmful chemicals by making your own natural all-purpose cleaner using vinegar and essential oils.
Ingredients
Glass spray bottle
1/4 cup white vinegar
1 3/4 cups water
30 drops essential oil
Instructions
Mix together ingredients in glass spray bottle. See above for essential oils suggestions safe for kids and how to make your own glass spray bottle on the cheap.
Shake before each use.
One Project Closer https://www.oneprojectcloser.com/
What do you think? What's your favorite recipe for CLEAN?
As always, thanks for reading!