Welcome back to our latest Pro-Follow update! If you're a regular reader, you know that Fred and Kim have hired Joe Bianco to finish their basement, and one aspect of this remodel includes permanently fixing a leak created when the deck was installed. The contractor who built the deck didn't properly flash (waterproof) it. Fred and Kim eventually discovered wet insulation, discolored wood and a dank smell around one of the windows in the basement. Needless to say, they are concerned about mold, and Fred and Kim want to be sure any mold problem is resolved before concealing everything behind drywall.
To identify any mold problems, Joe has brought in Sam — an expert in mold detection with a proven track record. Sam is a rescue dog from Florida with over 1,000 hours of training, and, along with his counterpart Barney, are two of about 50 dogs trained and certified for mold detection in the country. Sam, Barney and their handler Dave Marcelli comprise Mold Trackers, LLC. Dave and these two dogs provide a very accurate, cost-effective solution for detecting mold. They are based out of the Baltimore area. However, they can respond to mold detection needs nationwide. If you're concerned about potential mold problems, click that link to get in touch with Dave, Sam and Barney.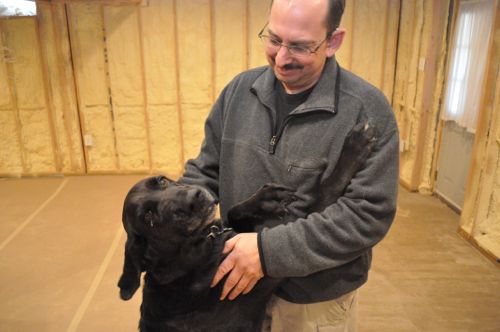 Sam is trained to alert (sit) for at least 18 different families of mold, and he can detect mold behind sheetrock, lath and plaster, through plastic and more! Specifically, Sam uses his nose to identify Microbial Volatile Organic Compounds (MVOCs) which are off-gases produced by molds, and his nose is sensitive enough to pick up concentrations as low as a few parts per billion.
I asked Dave if Sam or Barney ever suffer negative effects from smelling mold all day, and he explained that dogs have a unique purging ability to rid themselves of contaminates. Also, Dave is mindful to protect Sam and Barney and maintain their health. Not only does Dave love his dogs, but each dog represents about a $13,000 investment.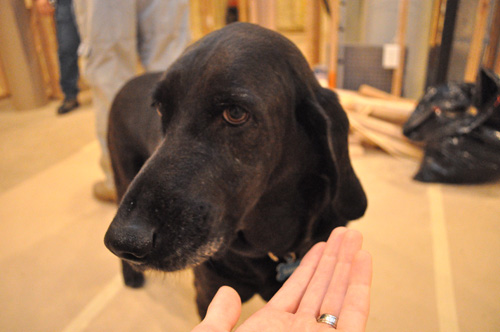 Detecting Mold
Dave brought Sam into the basement and walked him around to become familiar with the space. When Dave gave the "seek" command, Sam began sniffing the entire perimeter of the basement looking for mold including the suspicious window. Sam is trained to alert (sit) whenever he finds mold, and that enables Dave to pinpoint an exact location and take a sample. Samples are sometimes sent and analyzed by IMS Laboratory in Michigan.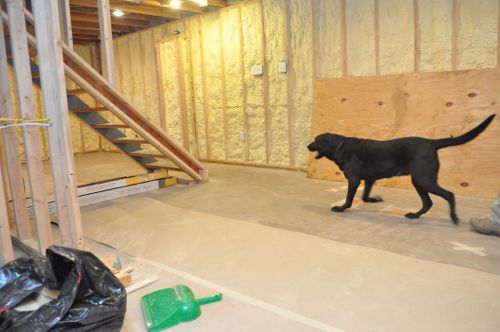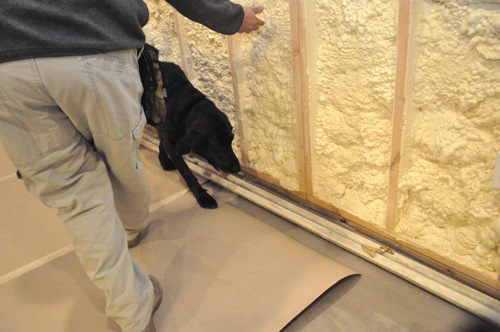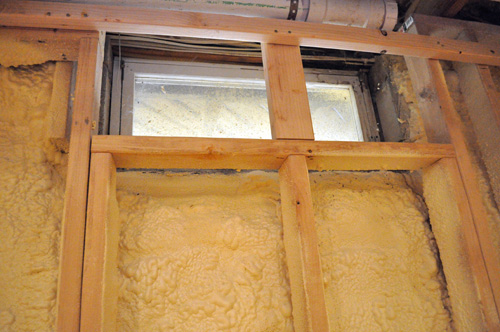 The average-sized basement only takes about 20 minutes to investigate, and Fred and Kim's basement was even faster because Sam didn't find any mold. Dave explained that moisture control is the key to eliminating mold. Since the leak was (temporarily) addressed and mold cannot live off foam insulation, he didn't expect to find any problems.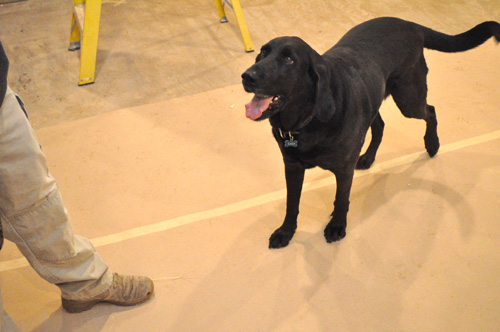 I was fascinated by the work Dave performed, and I hope to be back on a job site with him soon. Look for another Pro-Follow with even more mold detection techniques in the near future.