It's been a little quiet around OPC recently; however, that doesn't mean I haven't been busy. A lot of my time has been tied up with hurricane Sandy and working to complete my shed. I've also been writing articles for other publications. Despite all that, I've just finished another woodworking project, and I'm really excited to share it with you.
Brett from Art of Manliness challenged me to build a cribbage board, and although I've never played, I thought it would be fun. After reading up about cribbage (did you know people have been playing since the early 17th century) and figuring out the rules, I got to work. My "classic style" cribbage board follows the basic design I found on other woodworking sites, and it's perfect for a moderately skilled woodworker like myself.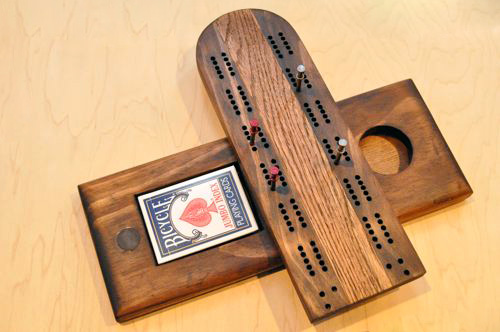 Tools and Materials
For this project I used some scrap 3/4″ pine, 1/4″ plywood, and I purchased a strip of oak from the local HD. I also found a cribbage hole template which I modified to suit my purposes. The pegs are made from double-headed nails, and I happened to have leftover stain and magnets from other projects.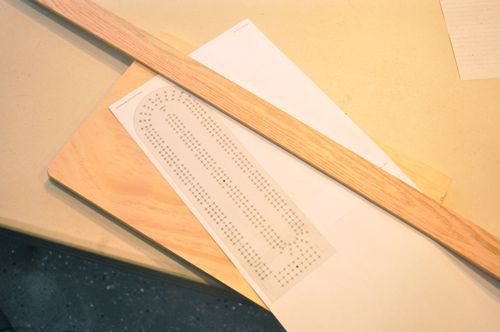 I used a lot of different tools for this cribbage board (listed below). One nice thing about pine is that it's relatively soft, and that means it wouldn't be too crazy to make this board using mostly hand tools. The drill press is practically a necessity because otherwise it would be extremely difficult to accurately drill all the holes.
Table saw
Dado stack
Coping saw
Router (palm and table)
Drill press
Sandpaper
Angle grinder
Bench grinder
Step 1: Cut to Size
I ran my piece of pine through my table saw and cut the top to 4 x 12″ and the base to 5-1/8 x 13-1/4″. I also ripped the 1/4″ to match the base.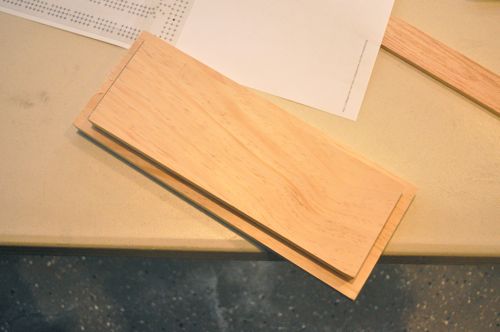 Step 2: Make a Template
One end of the top is rounded into a half circle, and to cut that I started by making a template.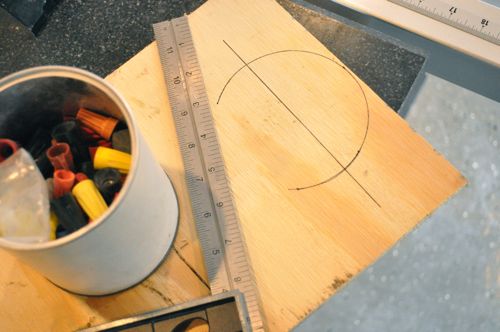 After a lot of tweaking, I had a really good 1/2 circle so I clamped it below my work piece.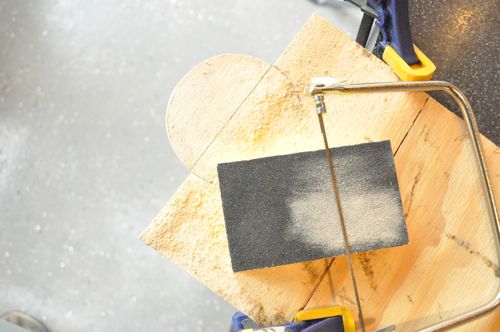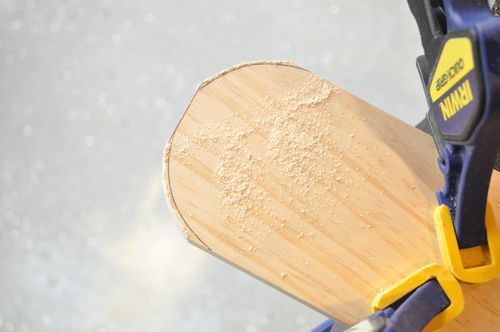 Step 3: Cut the Curve with a Router
This router bit has a bearing on the end that follows the template, making it easy to cut a perfect match.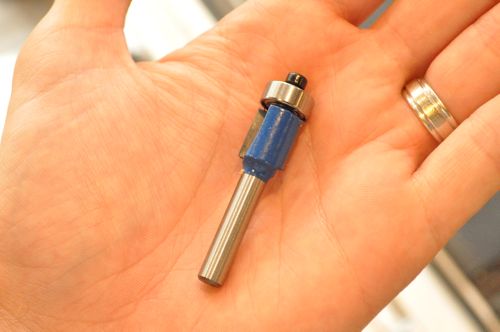 After a little bit of sanding I have beautiful curve.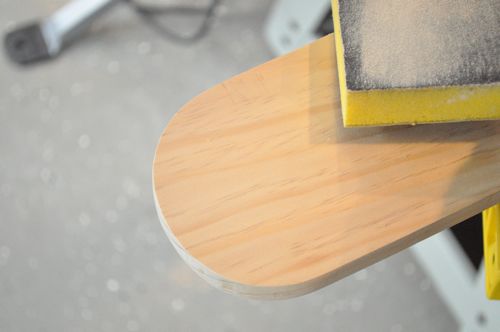 Step 4: Rout the Base
The base seemed a little bland so I cut an eased-edge with a table-mounted router.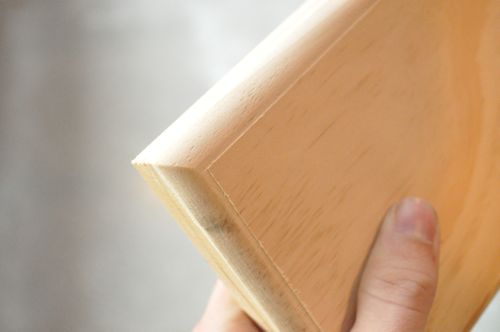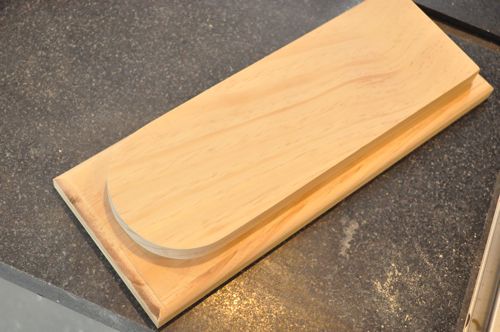 Step 5: Mark Locations for Cutouts
I mapped out the locations for the playing card holder and peg holder. There's a pair of magnets that help align the top and base, and everything swivels on a pin. All of these elements are concealed by the top.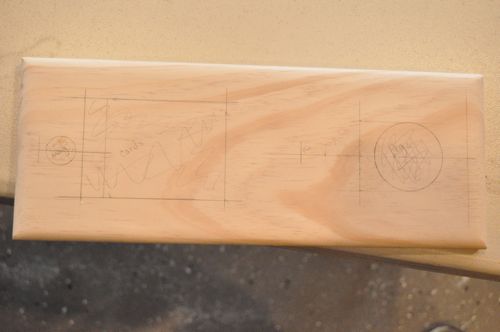 Step 6: Cut Holes for Pegs and Playing Cards
I drilled a starting hole and cut out the playing card and peg holders with my coping saw.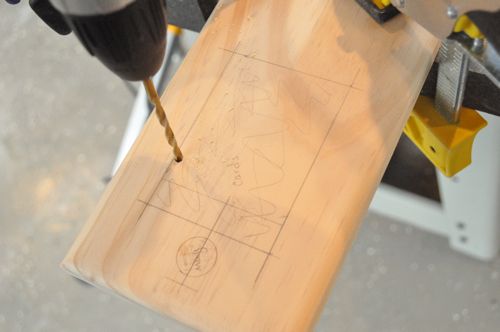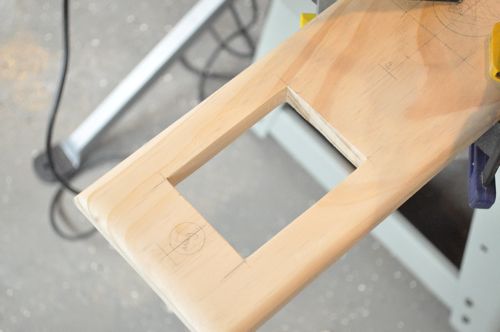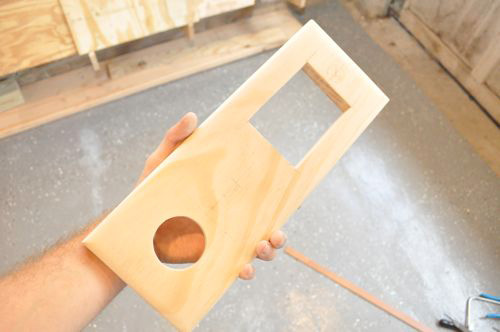 Step 7: Cut Magnet Holes
I grabbed my palm router again and set the depth to match the magnets. Next, I carefully routed the magnet holes on the base and underside of the top.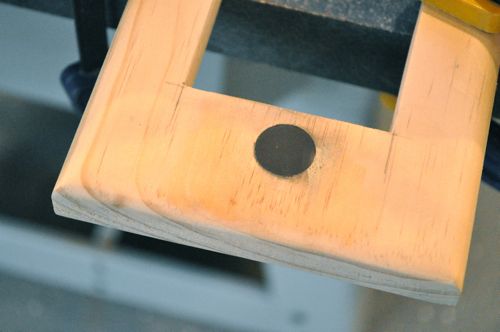 Step 8: Drill Hole for Pin
The top swivels on a pin or modified machine screw in my case. I cut the screw to length and ground the head as thin as possible. I drilled a hole through the base, and for the top, I carefully drilled to the necessary depth.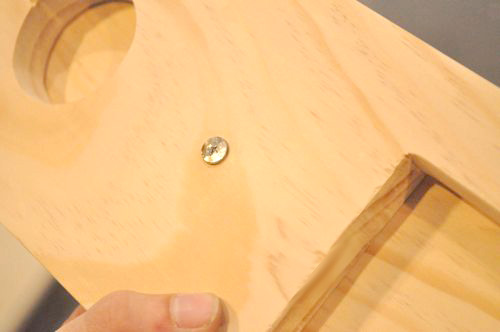 Step 9: Inlay the Oak
To cut out the oak "racing stripe" I setup a dado stack on my table saw. After a couple passes it was the correct depth and width.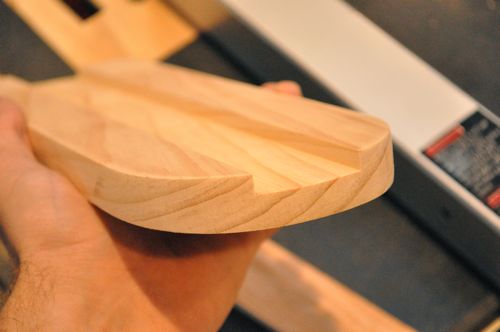 For the oak, I made a rough cut with my coping saw and sanded each end flush with the pine top.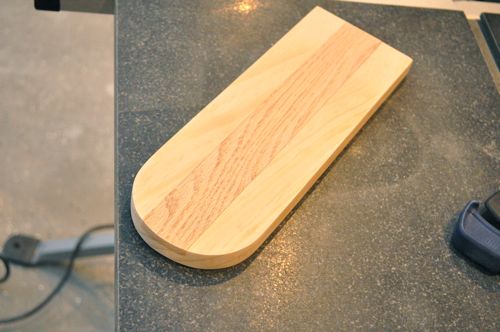 Step 10: Make the Cribbage Pegs
I grabbed some double-headed nails that are typically used for making concrete forms, and I cut off the end with an angle grinder. Next, I cleaned up the cut with my bench grinder.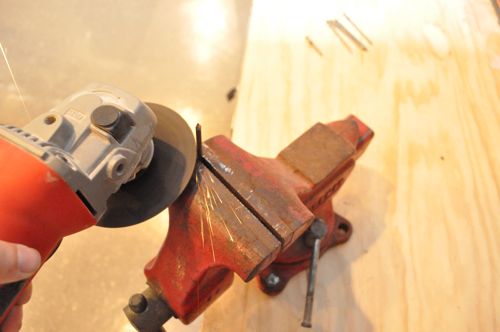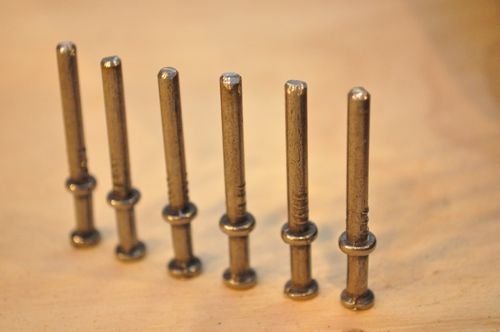 Step 11: Drill the Holes
I taped the hole template over the cribbage board top and borrowed a drill press. After aligning the fence and setting the correct depth, things moved pretty quickly. I used a 11/64″ bit to drill all the holes.
Step 12: Glue it Together
With all the separate pieces ready to go, I glued the racing stripe to the top and the thin plywood base to the underside.
Step 13: Apply Finishing Touches
I gave all the surfaces a good sanding to remove any dings, pencil marks or glue. Next, I applied a Walnut stain to the entire cribbage board, letting the two different species of wood create some visual interest. To distinguish the pegs, Jocie painted one pair a dark red.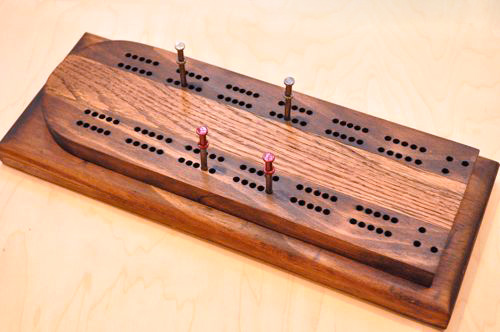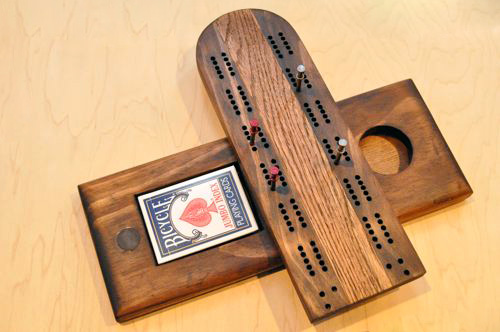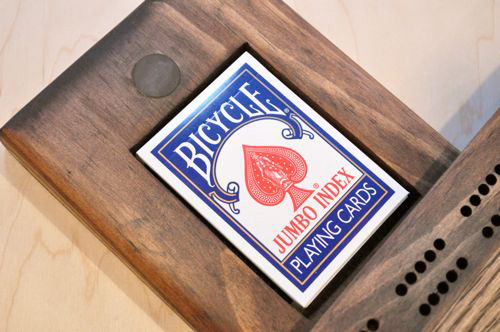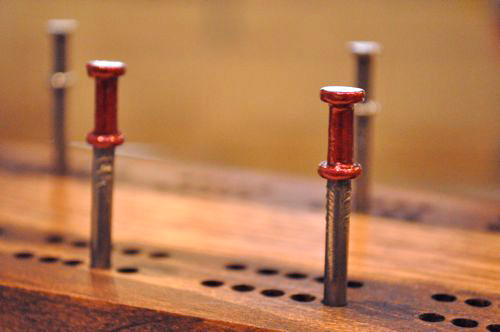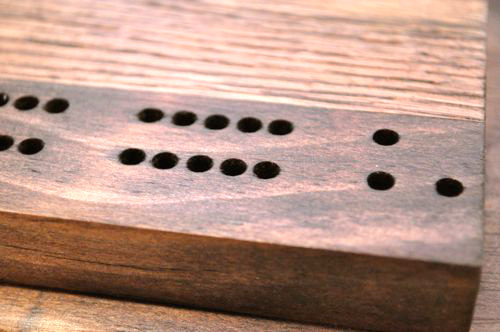 A Reader Cribbage Board
One of our regular readers made a similar cribbage board following these basic instructions, and I asked him to send in pictures when it was finished. I want to extend a big thanks to Ross and congratulate him on a great looking crib board. If you decide to take on this project, send me some pictures so I can add them here too!