Pro-Follow Update: The good news is that I hope to back on a Pro-Follow with Joe Bianco later this week. Things have been a little slow so I'm eager to get back to it. I won't give away any of the details except to say this it's another basement with a few complications.
In the meantime, I have a quick, easy puzzle to show you. I enjoy the brain-teaser-esque wooden puzzles, and I came across one while perusing LumberJocks. This puzzle is easy to make, and it's easy to solve if you know the trick.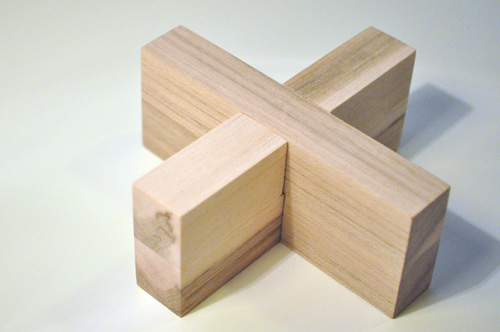 Tools & Materials
For this project I used:
Small piece of 1 x 2″ maple
Fluted dowel pins
Wood glue
And the tools:
Table saw

Combination square
Sandpaper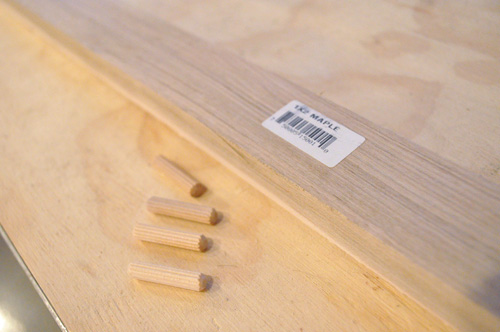 Step 1: Cut Individual Pieces
I started by cutting the maple into two 4″ long pieces and then ripping those in half.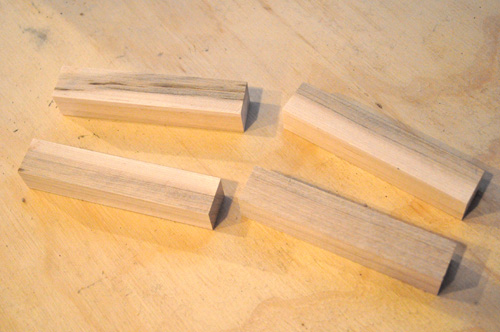 I took two pieces and cut them in half again for a total of two long pieces and four short pieces.
Step 2: Find Center
Very carefully I measured and found center on the ends of all the short pieces. I also measured for the center along the length of the longer pieces.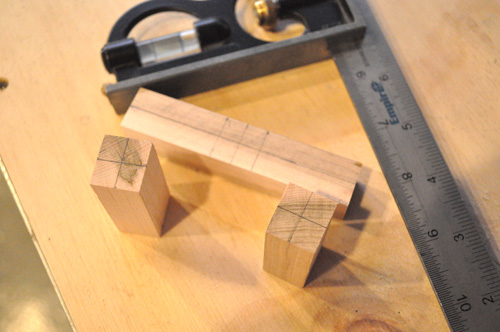 Step 3: Drill Holes
I'm drilling holes for 1/4″ dowel pins, and for the puzzle to work, the pins need to slide freely. Using my measurements, I drilled 3/8″ holes.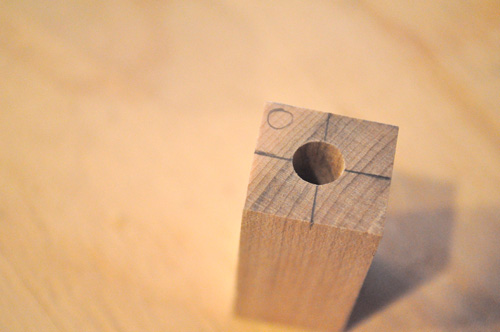 On the short pieces, the holes need to be deep enough to fully house the pins.
On the longer pieces, I drilled the hole all the way through. By placing a piece of scrap underneath, I was able to drill the hole and prevent any tear out. After drilling, I held the pieces together to make sure the holes lined up, and the pins could slide back and forth.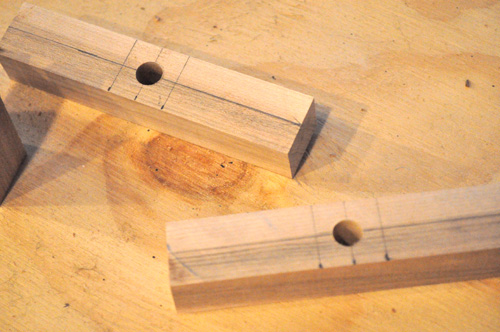 Step 4: Glue Together
I glued two identical pairs as shown below. The space between the short pieces is just wide enough to fit the other puzzle piece. Also, I made sure the dowel pins were in place because they're too long to insert afterward.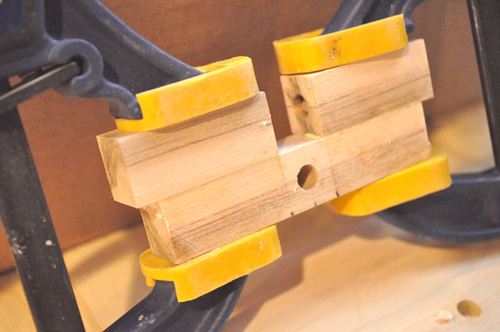 Step 5: Rip Even
I used my table saw to trim the ends flush.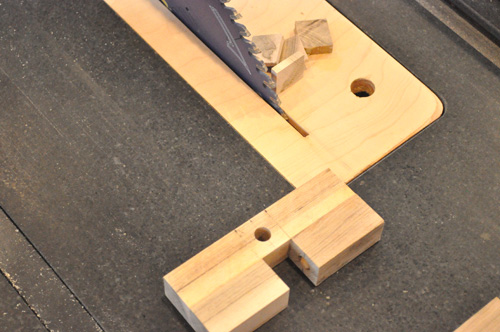 Step 6: Sand Smooth
I sanded every side until all the joints were completely smooth and the two pieces fit together easily.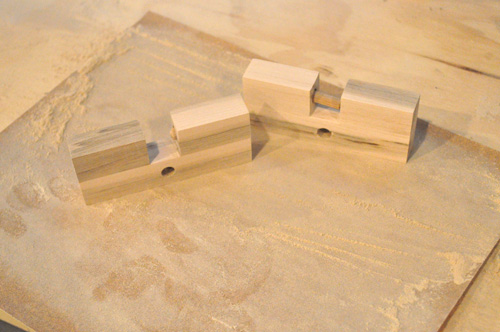 Finished
When you overlap the two pieces together and give it a shake, the pins slide out and lock the puzzle together. If you know the secret, it's easy to retract all the pins simultaneously to unlock it.
I may stain the puzzle or just apply some poly. I haven't decided yet. Regardless, the puzzle works really well, and it stumped Jocie!