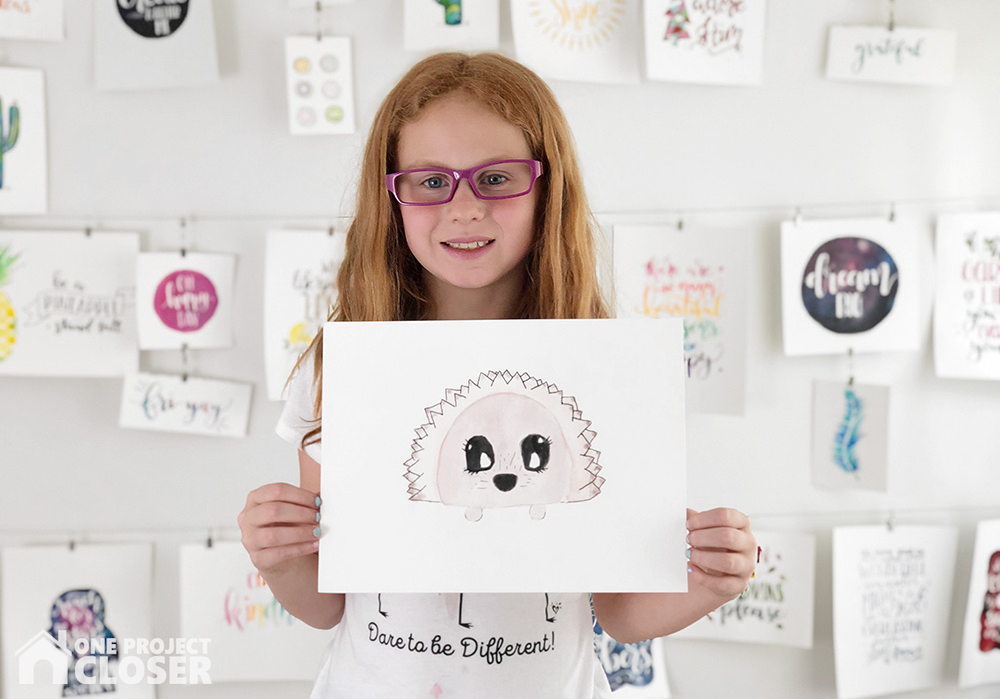 Hi, I'm Izzie. Today is "Take Your Child To Work Day" at my school so right now I'm helping my mom at her work One Project Closer. Today I'm going to show how to paint a watercolor hedgehog. I got my inspiration, surprisingly from my mom's phone case. I like hedgehogs, so I thought, why not paint one for this project!?
You are going to need a paintbrush- No. 5, a piece of paper, a pencil, some paint, a jar of water, and a thin, black sharpie. I like using light pinks, light brown, and white because when I think of a hedgehog I think about a cute, sweet, little animal.
First, I drew a picture of a hedgehog on an iPad using an app called "Procreate". Then I put the piece of watercolor paper on top of iPad and traced the hedgehog. Remember, draw lightly though.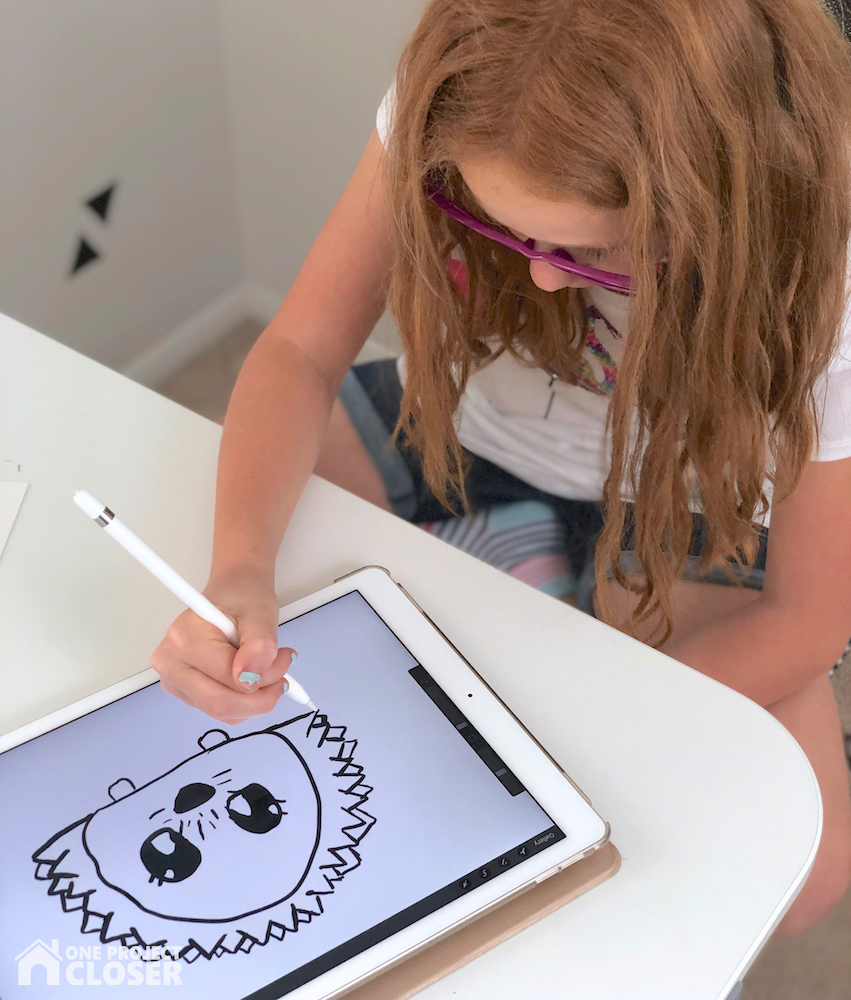 Tip: Tape the paper to the iPad with blue painter's tape so that the piece of paper does not slide around.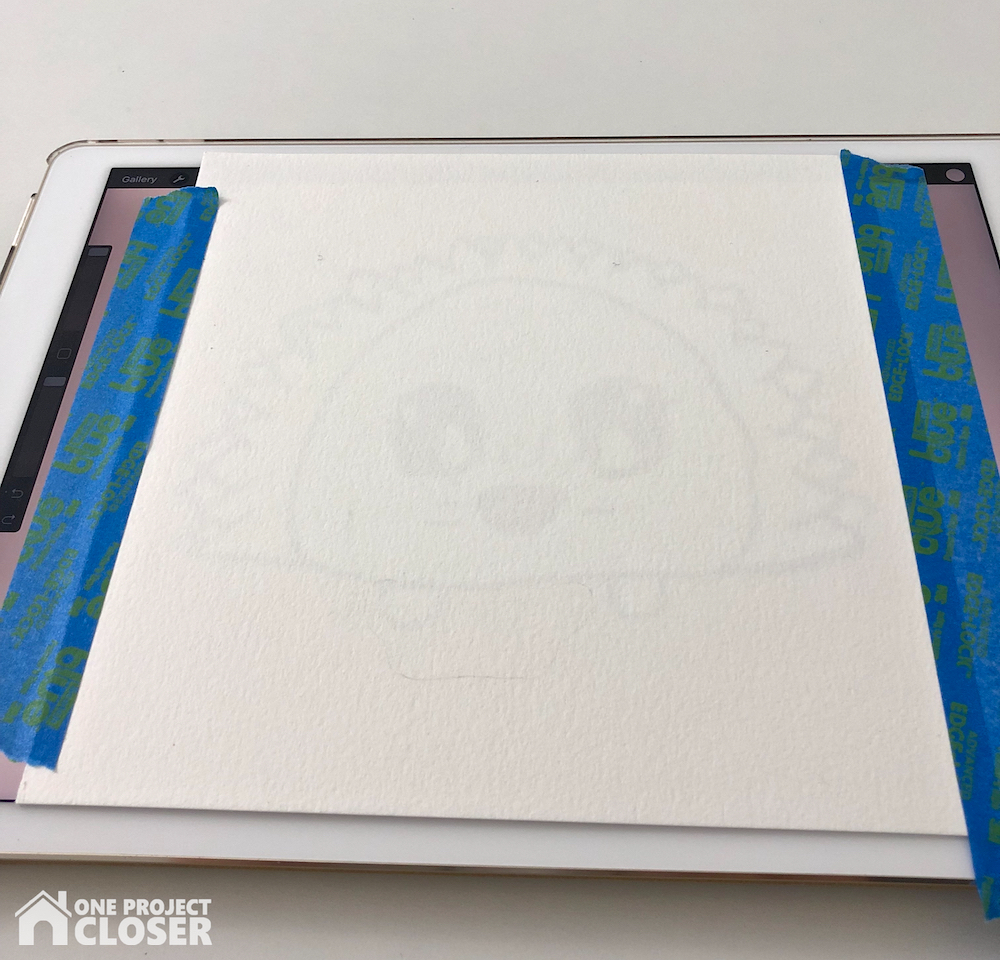 Tip #2: Have the room be really dark so you can see the hedgehog on the iPad more clearly.
Tip #3: Put the iPad on Guided Access by triple clicking the Home button. This is keep the hedgehog from moving when you trace with your pencil.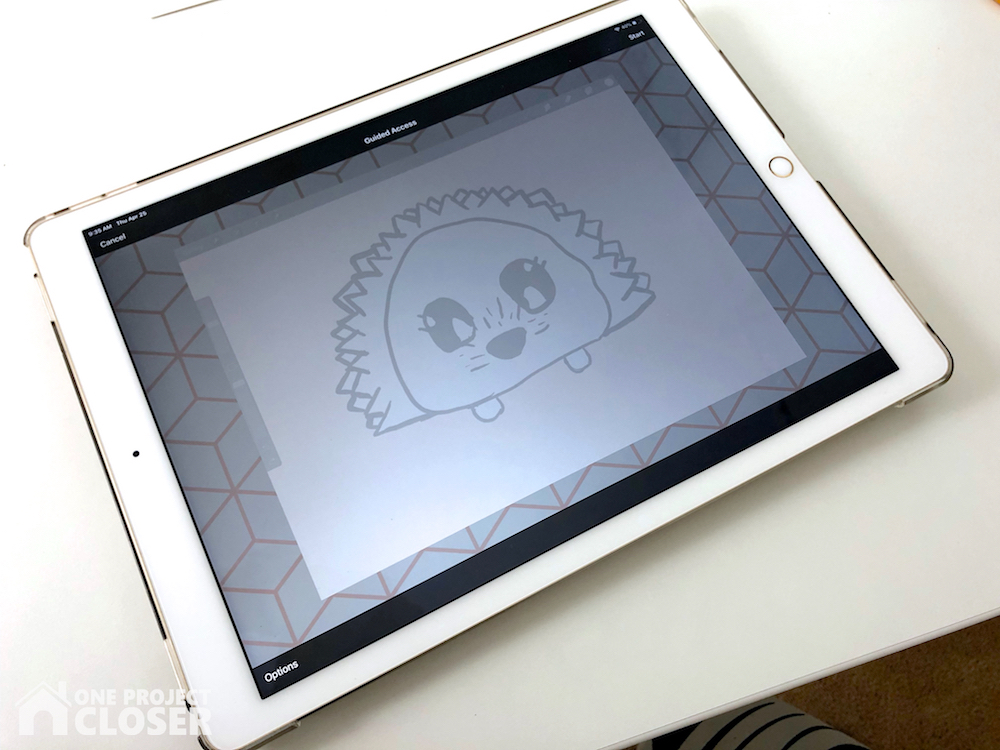 Second, paint a layer of water where you want to paint before you paint then you can paint. Make sure you use the jar of water to clean the paintbrush so you don't mix the colors (unless your mixing colors together on purpose).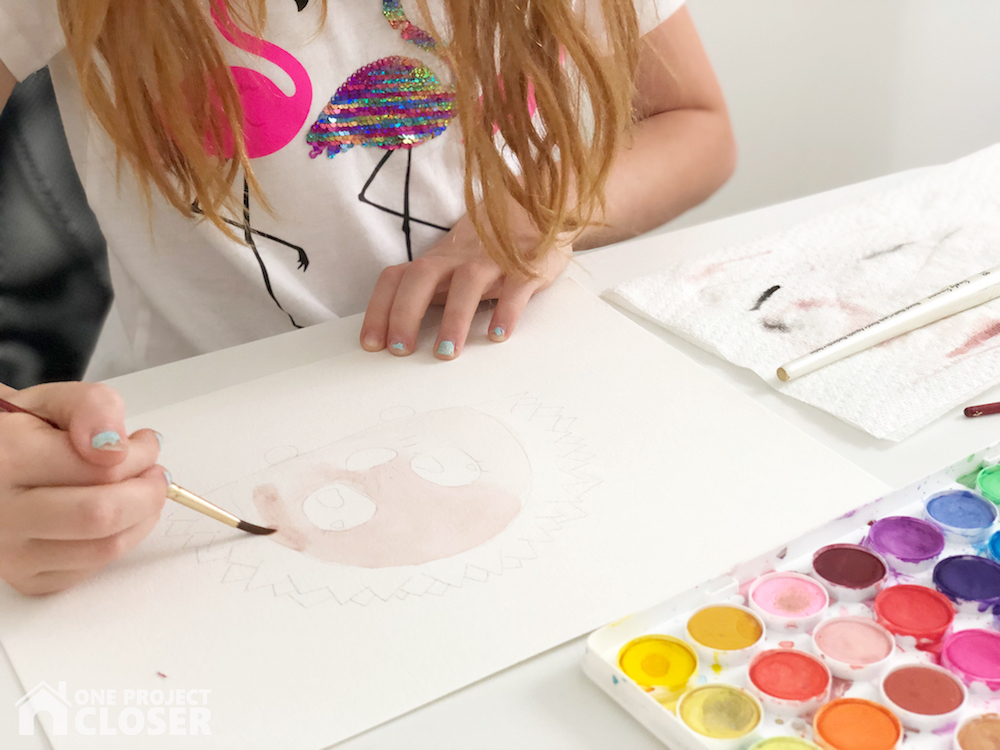 Last, once the paint is dry, use your thin, black sharpie to trace over the spikes and whiskers. Feel free to add your own patterns and designs!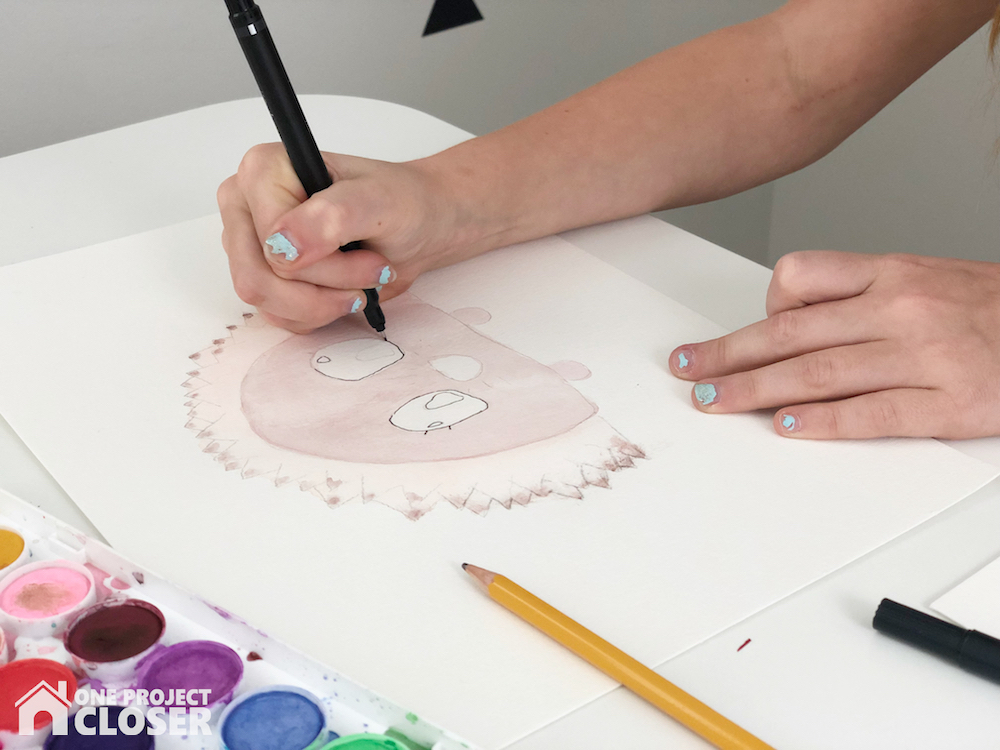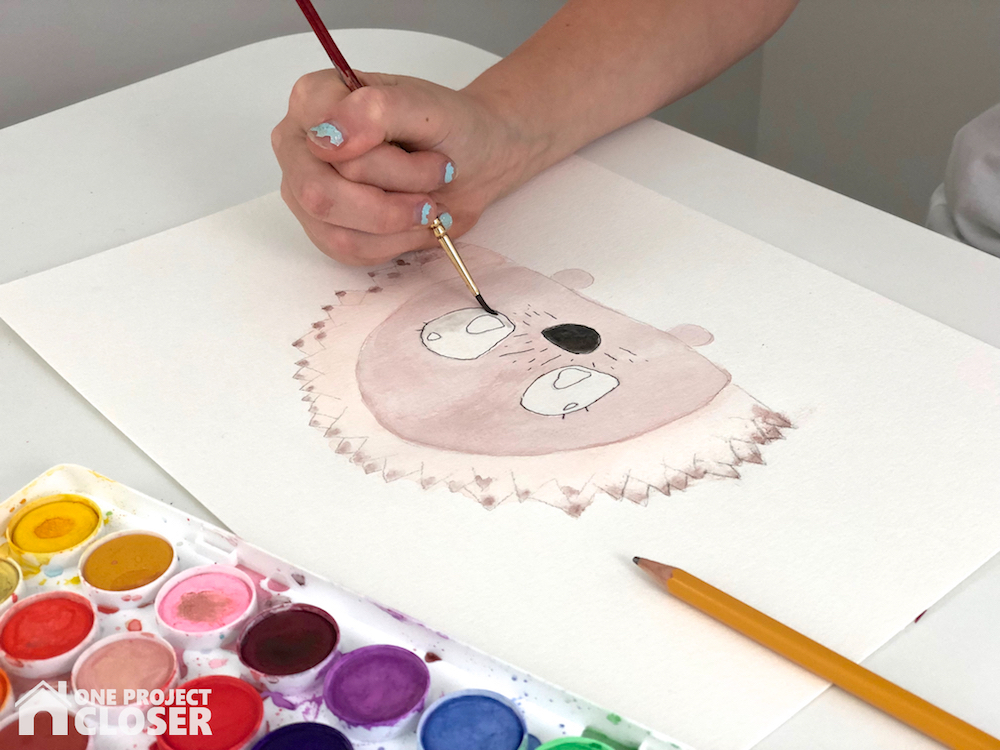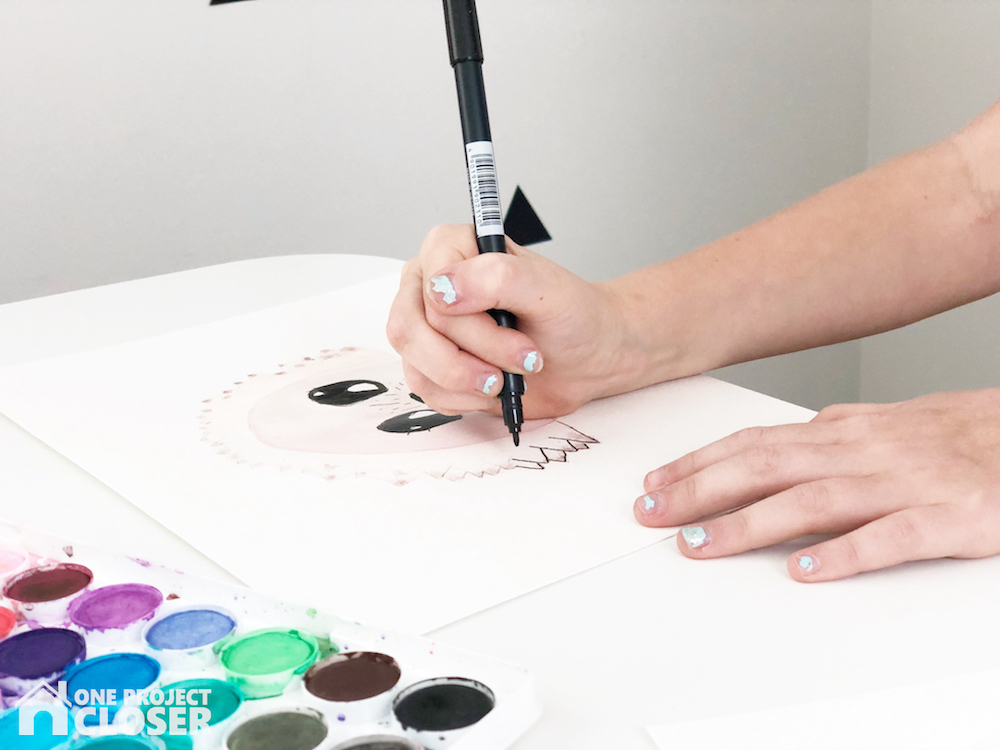 We hoped you enjoyed this tutorial on How to Paint a Watercolor Hedgehog: for Kids, by Kids! 🙂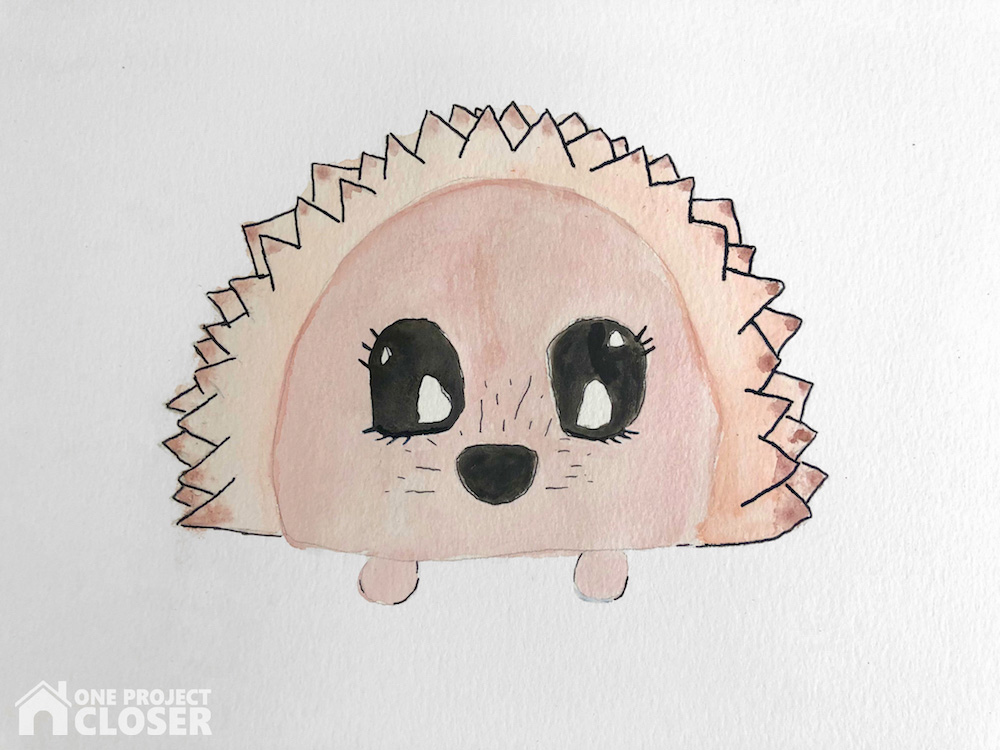 Come say hi on Facebook, Instagram, & Pinterest!
Want to learn to hand letter and make amazing, personal decor for your home?
Learn now with Busy Girl's Guide to Hand Lettering!
**Use the code HAPPY5OFF to get $5 off the course price**