The Husky 7-Piece Plumbers Tool Set is a great set including a variety of tools for plumbing projects. Instead of picking up all these tools individually, Husky bundles them together in a hard case making it easy to grab-and-go. The kit includes a ratcheting PVC cutter and folding PVC saw, soft-jaw pliers, tub drain wrench, basin wrench, sillcock key all in a protective case.
Stuff Lawyers Made Us Say: We're are continuing our partnership with The Home Depot to provide candid reviews of tools from a wide variety of manufacturers. The Home Depot is both providing the tools for free and compensating us; however, the opinions we express here are our own. Remember, we'll always be up-front with you when we're receiving a free product, compensation, or both. And of course, we always strive for objectivity in our reviews.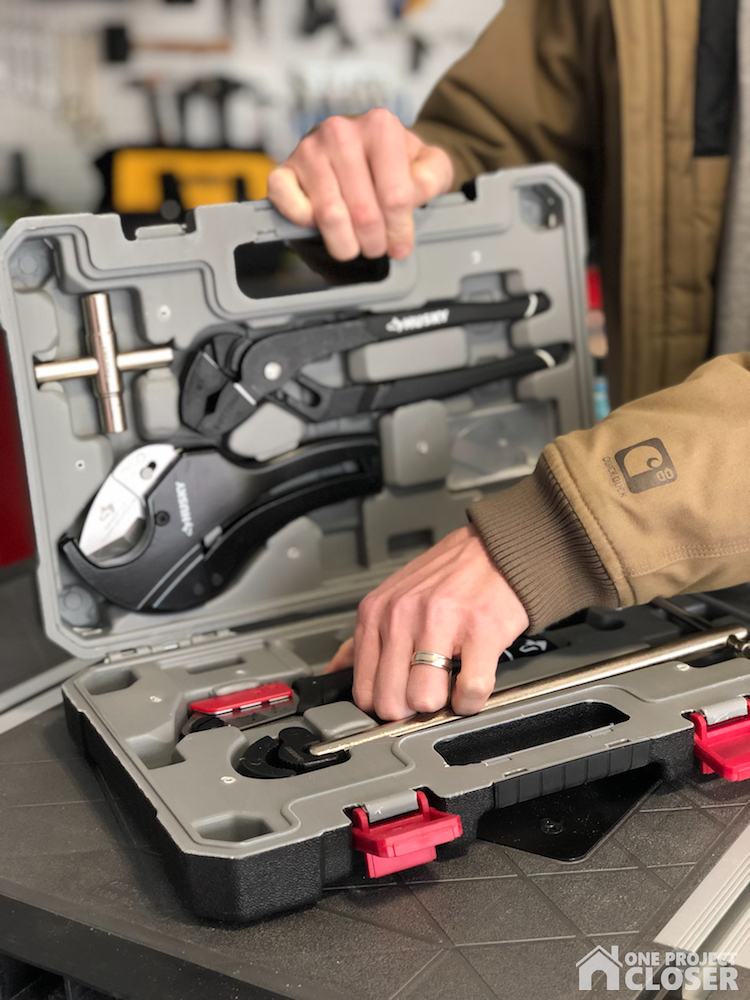 The ratcheting cutter and folding saw are ideal for cutting PVC, CPVC, Pex and more up to 3-1/2″ outside diameter. The ratcheting cutter includes a quick-change for swapping in a fresh blade (and a spare blade is included). There's something so satisfying hearing that click as you slice through a pipe.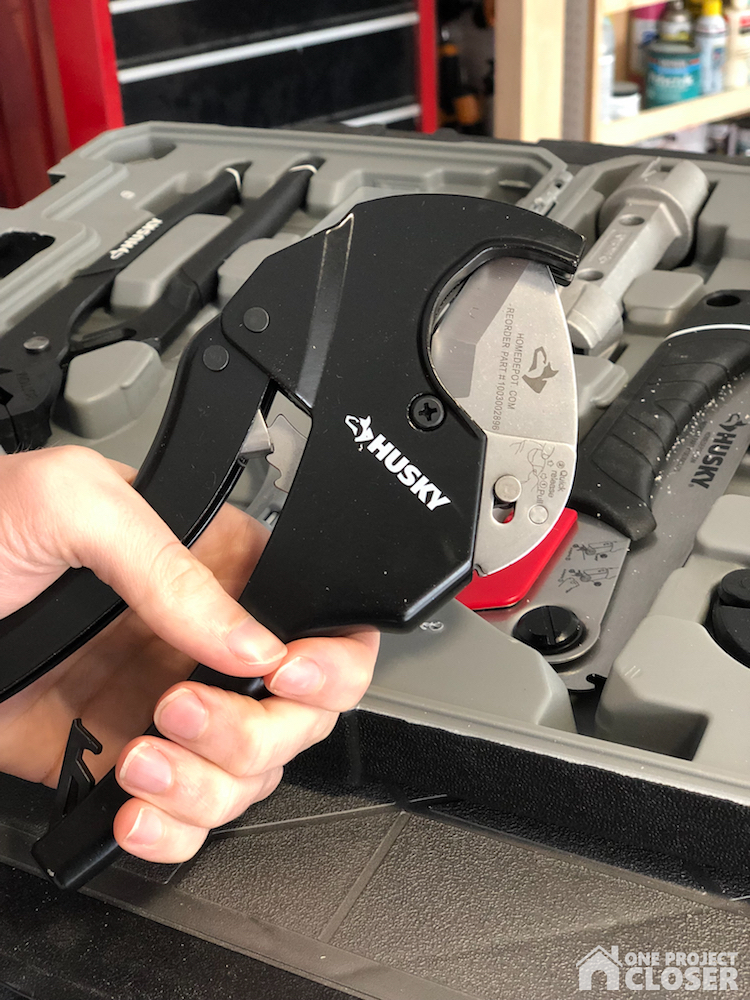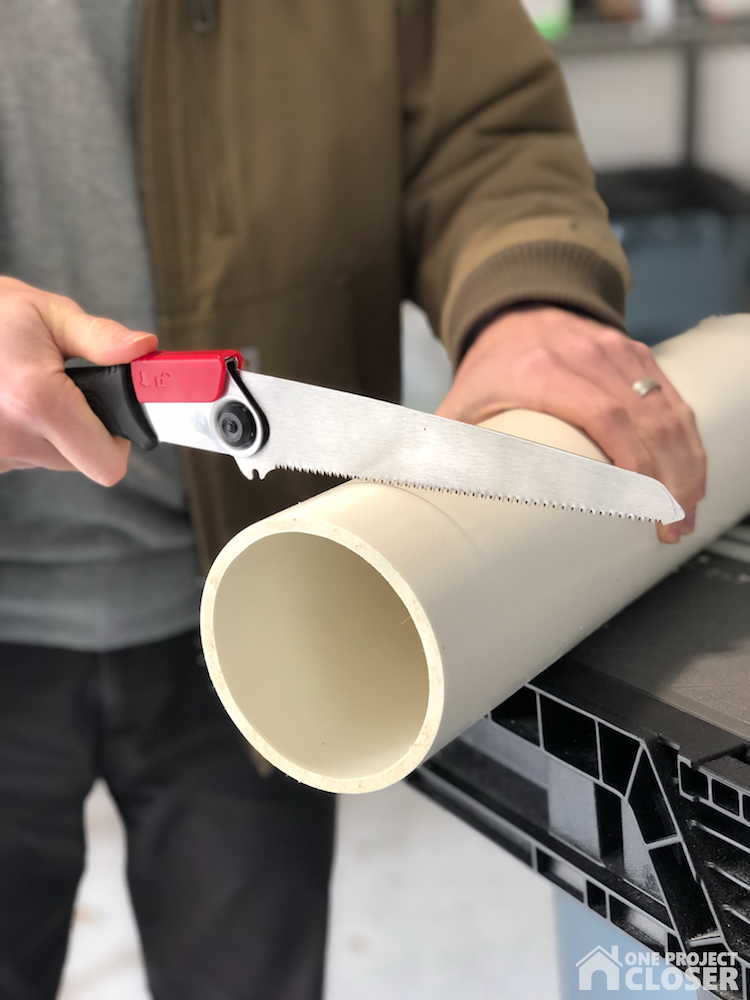 If you've ever worked on a shower or tub, you know you need a tub drain wrench to disconnect the drain line. This double-ended wrench fits most tubs, shower drains, and closet spuds.
Husky also includes a pair of slip joint pliers. Folks often just call these Channellocks after the brand that made them popular. These are 10″ soft jaw pliers useful for anything from basin nuts to closet bolts.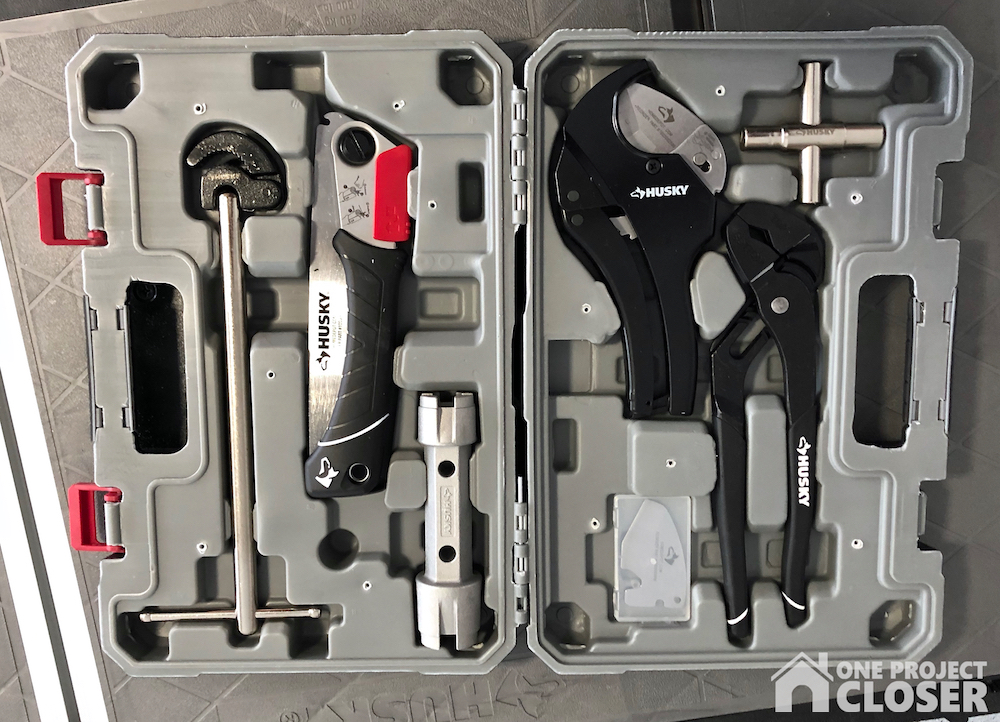 The basin wrench (aka sink wrench) works in tight spaces that you would otherwise not be able to reach or maneuver a tool. It's useful to loosen or tighten fasteners, and the Husky basin wrench has a 1-1/4″ capacity.
The 4-way sillcock key is used for sillcock valves (hose bibbs) and fits the four most common sizes. It also has a tendency to fall out of the case. That one easy improvement Husky can make on this kit.
Husky rounds out the set with a hard plastic case. It's got a spot for each tool, keeping everything tidy.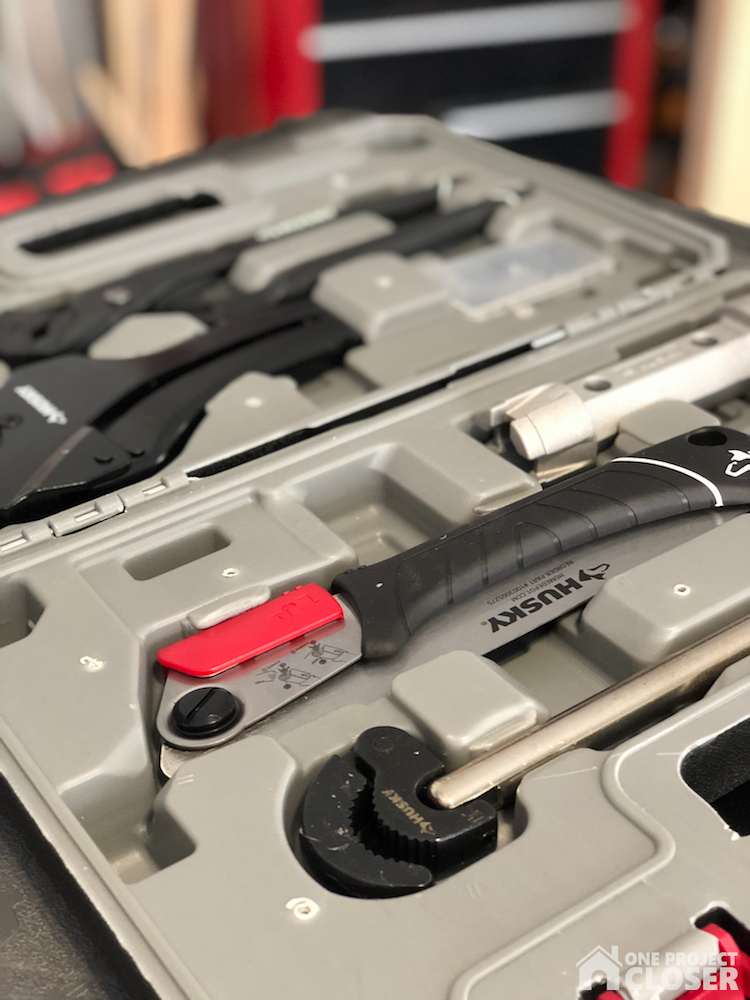 Price and Where to Buy
Interested in picking up the Husky 7-Piece Plumbers Tool Set? You can find it at your local Home Depot or online. Right now it's priced at $49.98. Here's the link: Husky Plumbers Set