Up first this month in our ongoing #ProSpective tool review partnership with The Home Depot is the Husky Virtually Unbreakable 500 Lumen Flashlight!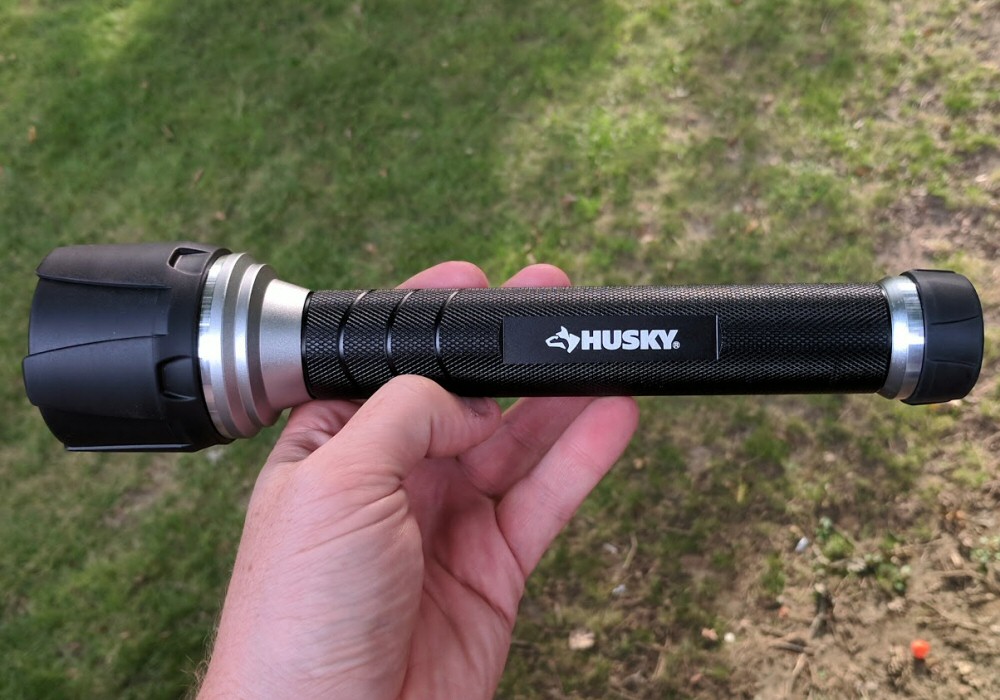 We love everything about Husky's latest entry in the medium-duty flashlight market. This Husky 500 Lumen Flashlight is powered by three C-size batteries that drive a single LED to make 500 lumens of brightness. Just a few years ago a traditional bulb light would require up to 5 D-size batteries to produce the same brightness and would be much heavier to carry. We really like this light because it is relatively light weight, easy to use, and really, really bright.
Key Features
Ultra-bright CREE LED light w/ 500 lumen output
Rubber-coated Aluminum Casing
Rated at 1 meter waterproof and 30-foot drop resilient
Tail button switches between high/low/strobe/off.
Lifetime Husky Warranty (One of the best in the business – permanent lifetime exchange if broken).
Perfect size and grip for a medium-duty flashlight.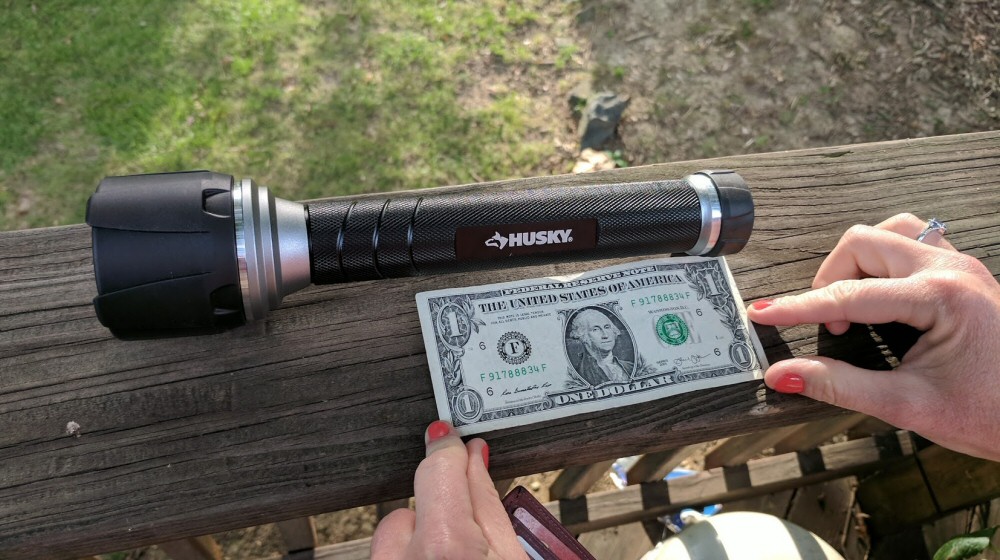 The Husky Virtually Unbreakable Flashlight is well balanced and rugged. Husky claims that it can withstand a 30 foot drop. We conducted three tests simulating a 30 foot drop onto concrete. The flashlight held up well and remained functional, notwithstanding a few cosmetic blemishes from the contact with the concrete. We were very pleased that the glass and LED didn't break after three consecutive drops and the light still worked great. For the average user, the backing of the lifetime warranty eliminates all worry about flashlight breakages due to accidental drops.
Husky also claims the flashlight is waterproof up to 1 meter. We were unable to test this claim but have no reason to disbelieve it.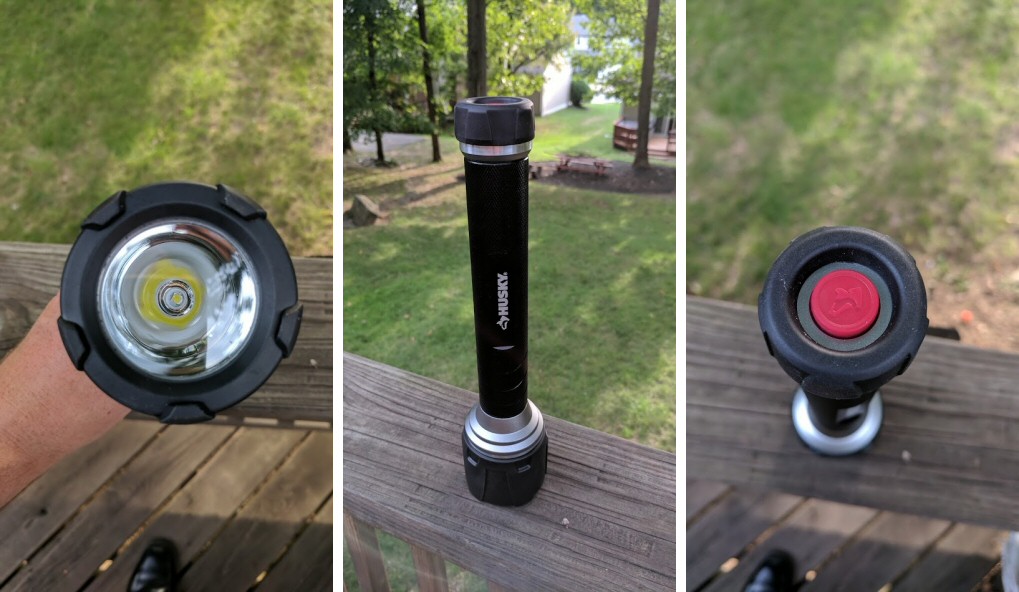 Quick and Dirty Testing
We tried the flashlight out in several environments with excellent results:
(1) Illuminating a tree line at 30 yards – The flashlight produces more than enough light to see objects clearly at 30 years under a dark night sky.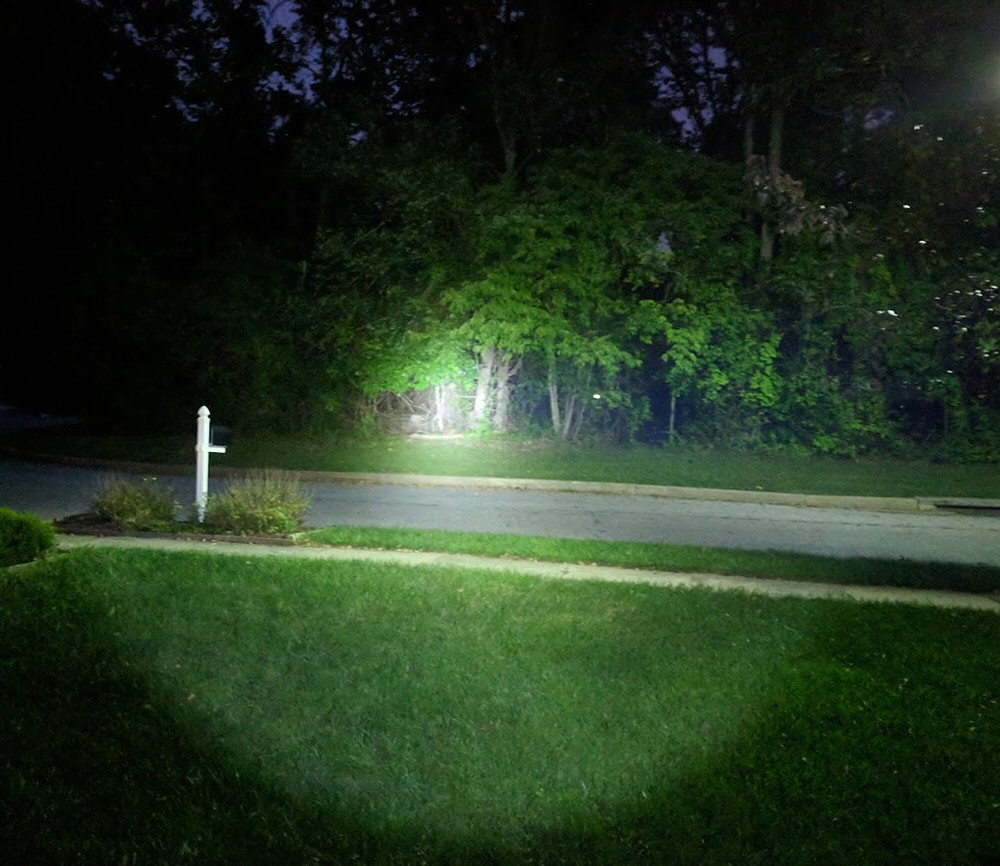 (2) Lighting up a room in a power outage – The light has no trouble illuminating a room sufficient to play cards or a board game while waiting for the power company to restore electricity.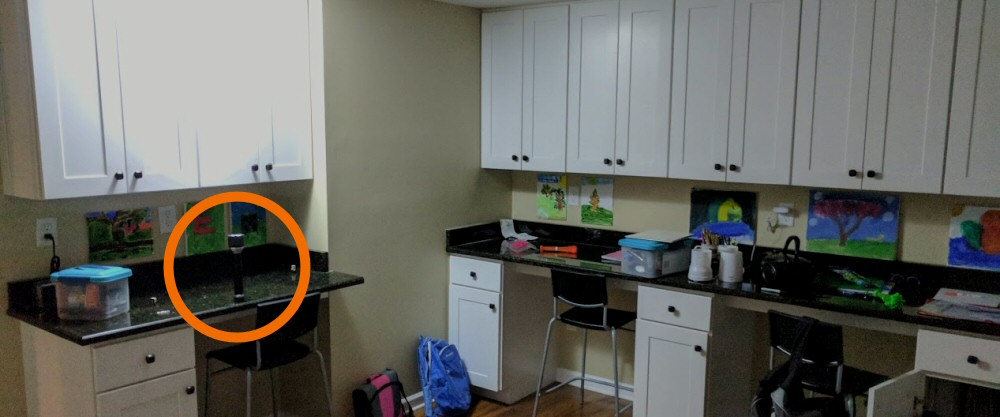 (3) Conducting an engine compartment repair – The light is more than bright enough to conduct a nighttime battery swap or to diagnose other problems under the hood of a car.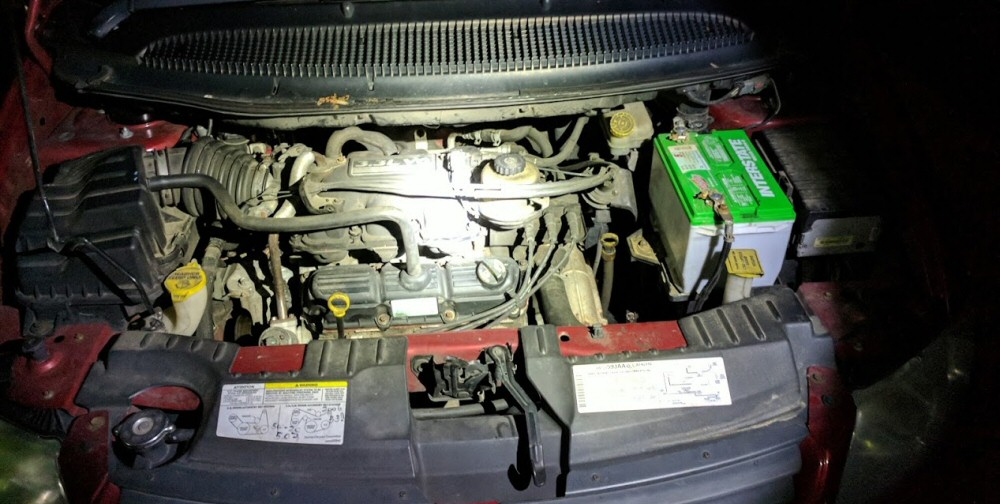 Price and Where to Buy
The Husky Virtually Unbreakable 500 Lumen Flashlight is available at The Home Depot for $19.95. Given the overall utility of this light, and the fact that it comes with a lifetime warranty, we think this price point is perfect because as long as you don't lose this flashlight, it's the last one you'll ever have to buy.