Who can guess what Rick Perry and I have in common? That's right- we both stepped in it. If anyone watched the GOP debate a couple weeks ago, you couldn't miss the blunder as Perry tried to name three federal departments he planned to cut. Afterward, Perry said, "I'm glad I had my boots on tonight. I stepped in it out there."
Well I stepped in it too. In Tuscaloosa I stepped in mud, sand, sawdust, concrete, water and more. And like Rick Perry, I had my boots on too. Keen sent us a few pairs of work boots to try out, and so far we're pretty impressed. I wore a pair of Chicago 8-in. boots in Tuscaloosa, and we've also been wearing the Tacoma 6-in. This post is going to focus on the Tacoma, however both boots performed similarly well in our testing and use.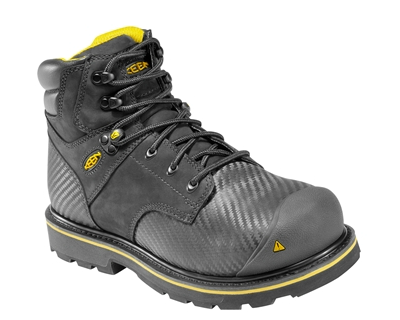 Keen Tacoma Work Boot
Brand loyalty runs deep for work boots. Whether you're committed to Chippewa, Wolverine, Magnum, Keen (or several other established names), once you find that perfect boot, odds are you'll never buy anything else. Even so, I think many people are still looking that no-frills boot that does what it claims. You want something lightweight, waterproof, comfortable and durable. Well let me offer up the Keen Tacoma 6-in. boot for your consideration.
Waterproof
I like that the Tacoma is waterproof right out of the box, and there's no need to apply a waterproofer. That's especially important to me because I usually realize the problem when I'm ankle deep in some muck. To verify the claim, our tester stood in a couple inches of water for a while, after which his feet were nice and dry. KEEN.Dry is the waterproof, one-way membrane that lets vapor out without letting water in. The Tacoma also has a waterproof nubuck upper.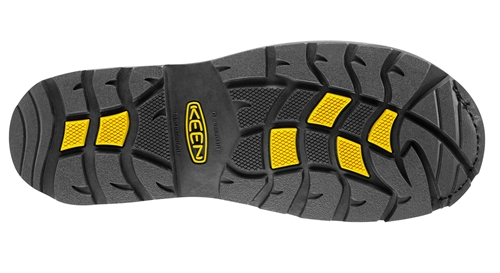 Comfort
Most boots have a break-in period during which you endure the discomfort because you're too manly for anything else. Our tester, who typically wears Wolverine boots, found the Keen Tacoma very comfortable right from the beginning. He was really surprised to find that these boots didn't need any sort of break-in period.
Weight
I can't provide an exact weight for these boots because it's not listed on the Keen site, and I don't have an appropriate scale. Aside from the comfort, our tester also immediately noted that these boots feel heavier than other work boots he has worn. It's not prohibitive; it's just something to get used to.
Overall
Overall we really liked these boots for the simple reason that they are waterproof and comfortable. The nubuck and leather seem very durable, and we expect this boot to last a long time. Our tester did notice that it took some force to get the laces through the hooks. That kind of wear and tear may mean replacing the laces sooner than later. Fortunately, Keen provides two pairs of laces.
Manufacturer Specifications
Lining: KEEN.Dry waterproof breathable membrane, Dri-lex footwear lining with hydrophobic/hydrophilic 2-zone comfort technology
Upper: Waterproof nubuck
Rubber: Oil and slip resistant non-marking rubber outsole
Activities: Construction Jobsite
Type: Boots, Lace Up, Steel Toe, Steel Toe Boot
Weather: Wet – waterproof
Utility Features: Waterproof (KEEN.Dry), Steel Toe, Oil and Slip Resistant, Water and stain resistant leather upper, Dri-Lex lining
Meets or exceeds ANSI Z41 PT99 standards for electrical hazard protection from open circuits
Height: Mid
Extended Width: Wide