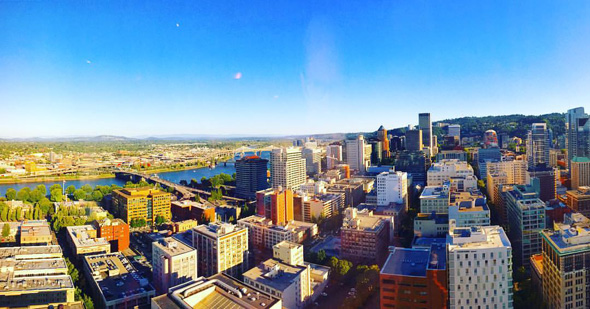 We recently took a trip out to Portland, Oregon to tour the Keen® footwear factory and HQ. It was an amazing trip, and I had the chance to speak with product managers, people on the assembly line, quality-assurance testers, prototype makers and more. What really struck me was the level of pride and confidence evident in the entire organization from the innovation lab to the factory floor.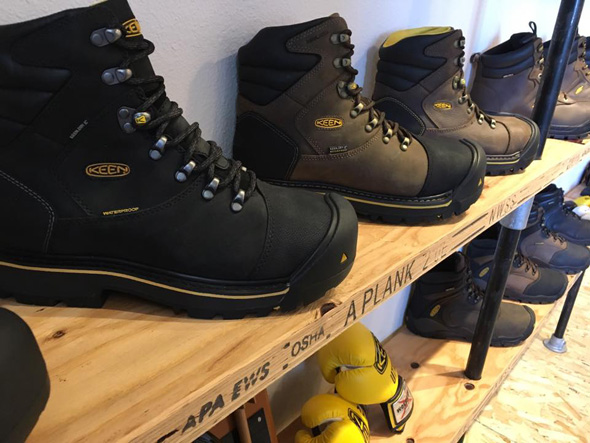 Keen gave us a crash-course on the Keen Utility™ line of work boots. All the American Built styles are assembled in the Portland factory using a construction method called Direct-Attach. This style of construction involves injecting polyurethane to bond the upper and outer soles. Direct-Attach benefits include no glues or cements, great cushioning and good torsion control. However, this style cannot be resoled and it typically carries a mid-high price tag.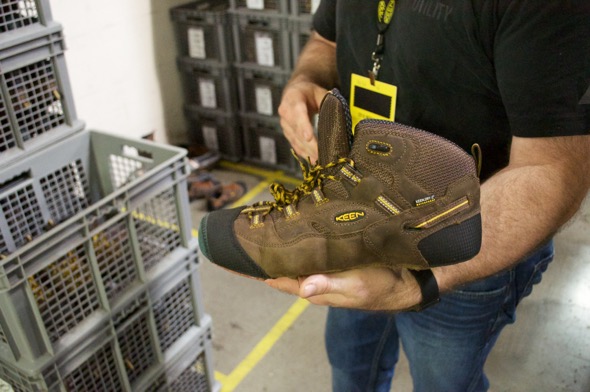 Keen has thought out every aspect of the work boot from the tread style, odor-fighting microbes, asymmetrical toe protection, puncture resistance, electrical hazard protection and more.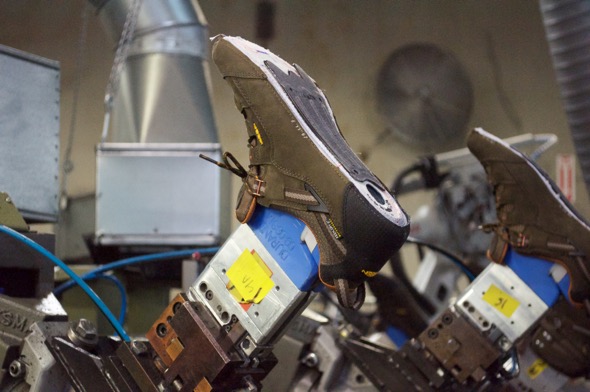 A unique aspect of this trip was that Keen actually put us all on the factory line so that we could experience first-hand how each shoe is made. I was blown away with the speed, efficiency and quality-checks built into each step of the process. Here you can see the uppers mounted to a shoe last form.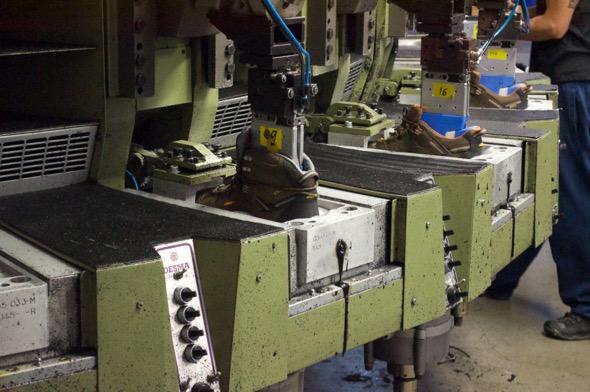 The uppers are lowered into a mold, and the sides of the mold close around the boot. Next the polyurethane (PU) midsole is injected into the mold to bond the upper and outer soles. The boot is cooled and then removed from the mold and last.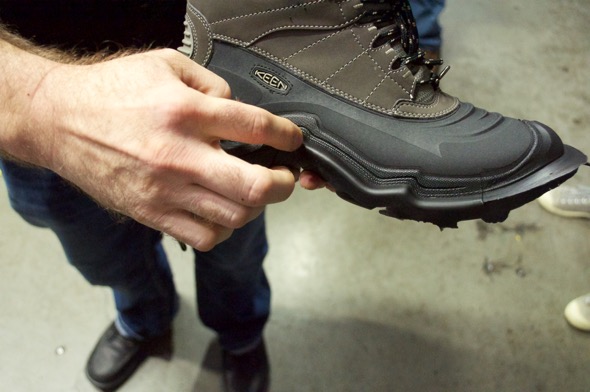 Next, every shoe is hand-trimmed to remove excess PU and any seems are cleaned up. After a final QA check, the shoes are packaged and boxed for shipment.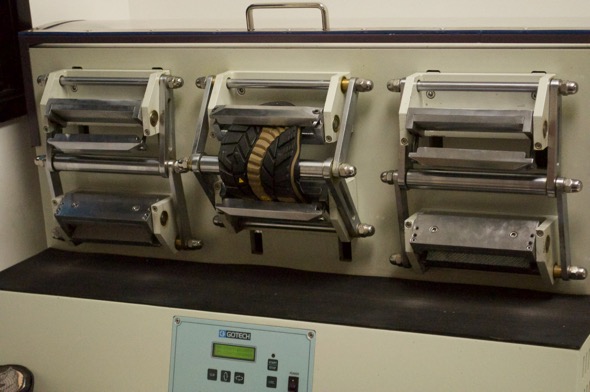 Keen also gave us an extensive look at their QA process. Here you can see an outsole being tested over 30,000 flexes to check for durability.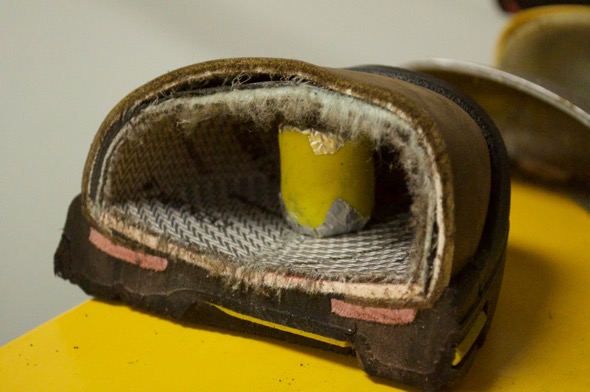 Impact (something falls on your foot), compression (a truck runs over your foot), puncture (you step on a nail), waterproofing, tensile strength and environmental degradation are the QA tests Keen conducts in the Portland facility.
I really enjoyed learning more about Keen footwear and specifically the Keen Utility™ line of work boots. I have had a pair of Keen boots for a fews years now and love 'em! They were comfortable (and waterproof) right out of the box. If you're considering a new pair of boots, I highly recommend Keen Utility™.