I've been shadowing Mike on a few Pro-Follows, and we've also been working on some built-in cabinets and shelves. If you read Part 1 or Part 2 of the Pro-Follow, you know that Mike is a big fan of Kreg woodworking tools. He's got the Kreg Pocket Hole jig, Kreg clamps, Kreg router and table, and more! Mike really feels that these Kreg products make it easy to complete some beautiful woodworking projects.
The toughest part to these built-in cabinets is making the face frame (the frame fixed to the front of a cabinet or shelf), and that's where the Kreg Precision Beaded Face-Framer comes into play. This face-framer is so exceptional because it makes notching rails and stiles effortless, eliminating tedious cuts on a table saw. Furthermore, the Precision Beaded Face-Framer enables you to cut a decorative bead right on the workpiece rather than mitering and gluing a separate piece afterward.
If you're thinking about making custom kitchen or bathroom cabinets, built-in shelves or a number of other woodworking applications, consider the Kreg Precision Beaded Face-Framer. This product is great for the hobbyist or production shop, and worth every penny. You can find the Precision Beaded Face-Framer and other Kreg products at your local Lowe's.
Setup
Since this face-framer is a precision tool the setup needs to be carefully dialed-in. The sliding base installs on almost any full-sized router table (not just Kreg tables) with a t-slot.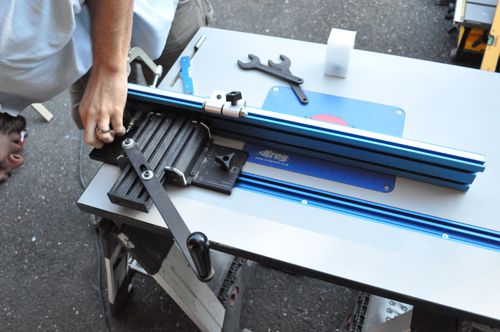 The fence is attached to the sliding base.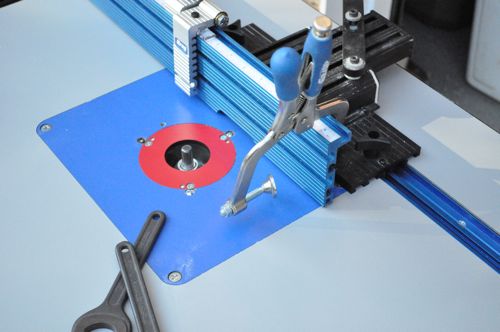 Kreg included a 1/2″ dowel pin for centering the fence.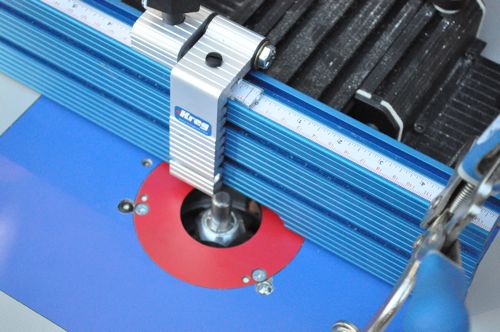 Since the height of the router bit must be exact, Kreg also includes this setup bar to check the bit height.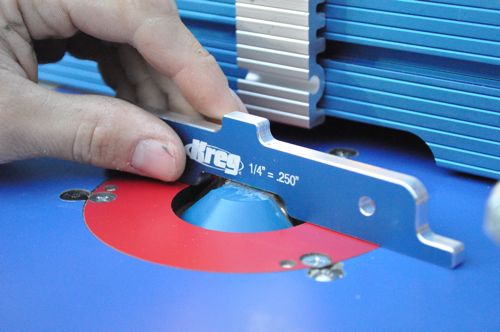 After running a test piece through, Mike also used the setup bar to verify the bit height and make any necessary adjustments.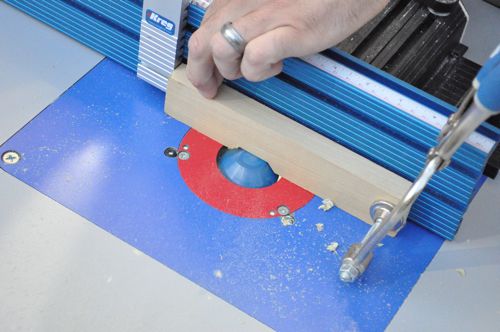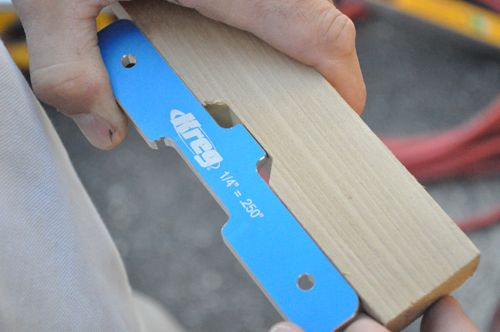 Using the Kreg Precision Beaded Face-Framer
The face-framer enables you to make accurate plunge cuts, notching the rails (horizontal pieces) and stiles (vertical pieces) of a face frame. This may seem unimpressive until you consider the alternatives. Imagine how difficult it would be to set up a jig and table saw to achieve similar results. Without this tool (or an expensive equivalent), you're really limited to plain, shaker-style frames. Especially in a production shop, speed is another important consideration, and this product makes building beaded face frames so quick.
Here's a look at Mike cutting notches into the stiles for our built-in cabinets.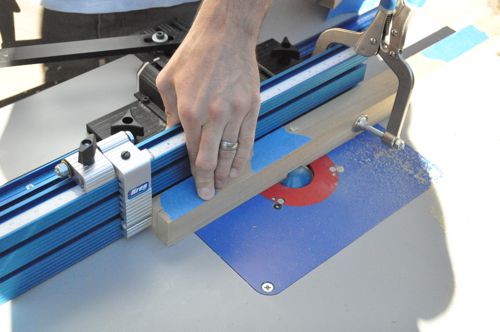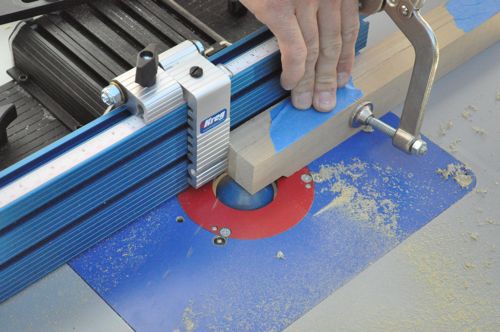 After Mike repositions the stop, he cuts the notches on the rails.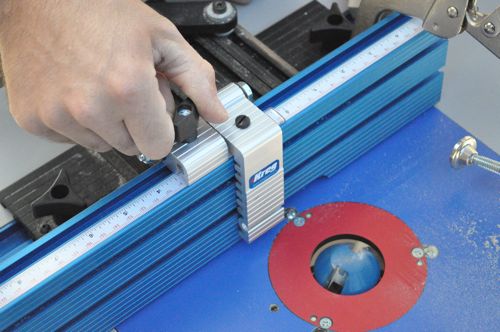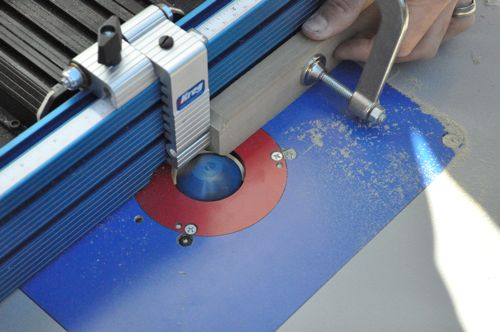 Once all the notches are cut, it's time to rout a decorative bead. Mike swaps in his standard router fence, sets up the beading bit and runs each piece through.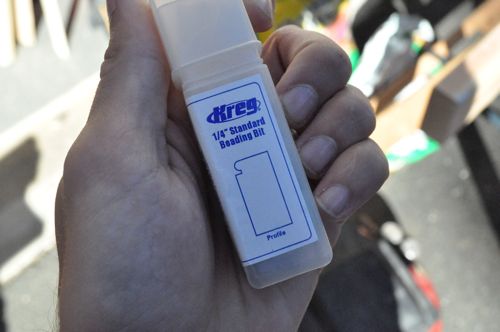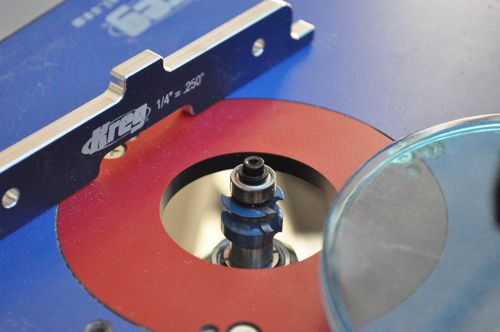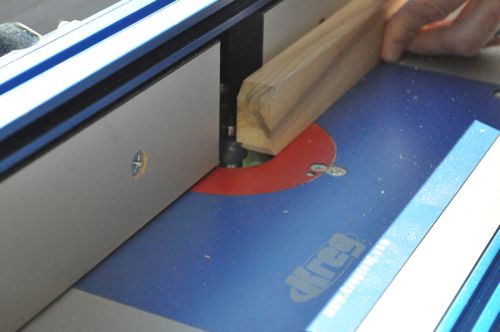 Again, consider the alternative here. If a carpenter wanted a beaded face frame without this tool, they would take a separate workpiece, route a bead, fit and refit mitered corners and glue and/or nail it in place.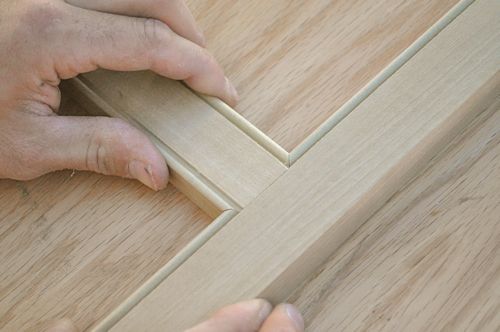 Mike used a handful of pocket holes to secure all the pieces together, and in short order he built an elegant drawer cabinet frame. The joints are tight and the beads are perfectly mitered.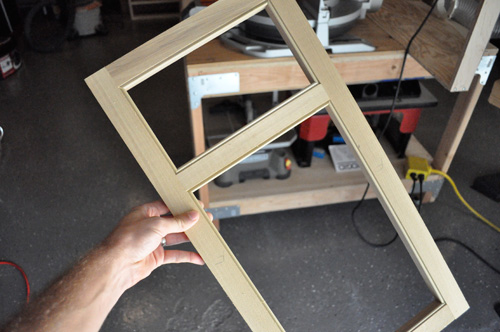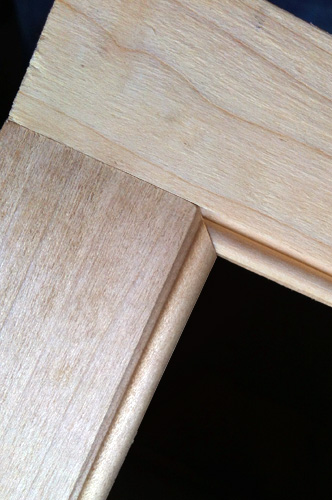 Head over to Lowe's to purchase a Kreg Precision Beaded Face-Framer and don't forget to check our Lowe's Coupons first.