I am super excited to unveil to you my cheap ladder makeover using the brand-spanking new DecoArt Multi Surface Craft Paint! I bought this ladder months ago at the Luckett's Hometalk meet-up but had been waiting for the new products from DecoArt to begin the makeover.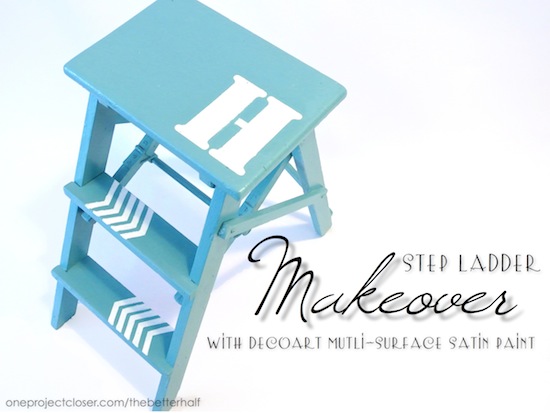 If you haven't heard, Michael's is totally re-vamping their stencils and paints, including this new multi-surface paint, and I was thrilled that DecoArt was willing to send me the paint and stencils to try out. I am not real brand loyal when I comes to paint, but next to paint color, I usually go for price. So, no joke when I say I love this DecoArt paint and its a much better price than Martha's multi-surface paint!
Americana Multi-Surface Satins are available for purchase at Michaels, A.C. Moore, Hobby Lobby, and other fine craft retailers.
Here's the "before" step-ladder I bought for about $8 (it may have been $7…its been a while). It had a couple of layers of old paint and lots of dirt.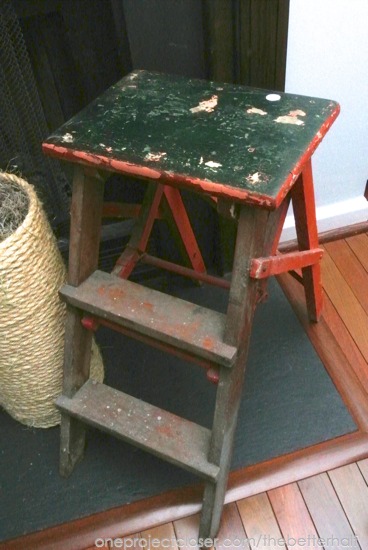 I cleaned it up, painted it with some leftover satin wall paint.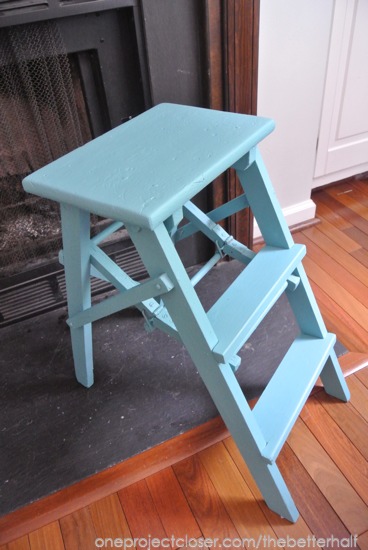 And finally the moment I've been waiting for….I busted out my fabulous new stencils and multi surface craft paint.
On the top of the ladder, I used the large 5″ Alphabet stencil, "Cottonball" multi surface craft paint, and a pouncer.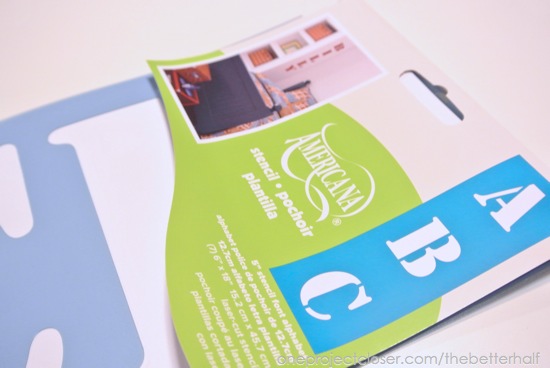 Then for the steps of the ladder I used my the very coolest stencil I own, the angular motion stencil! It rocks!!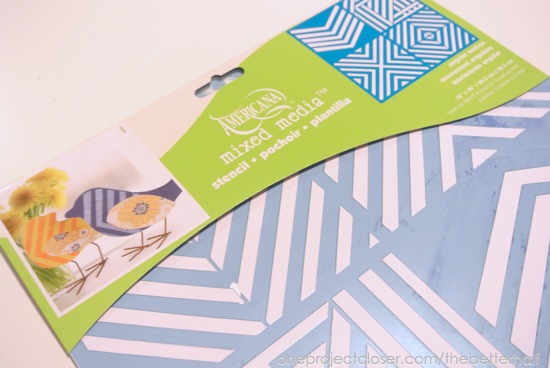 After All the paint and multi surface craft paint was dry (the next day or so), I painted a coat of polycrylic to protect it.
And POW…the final step-ladder in all its glory! And in just in case you're wondering, the ladder does still fold up. 🙂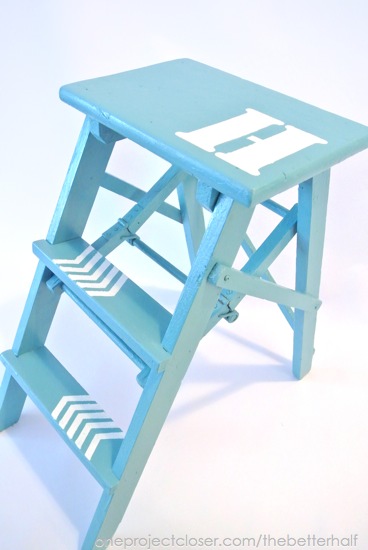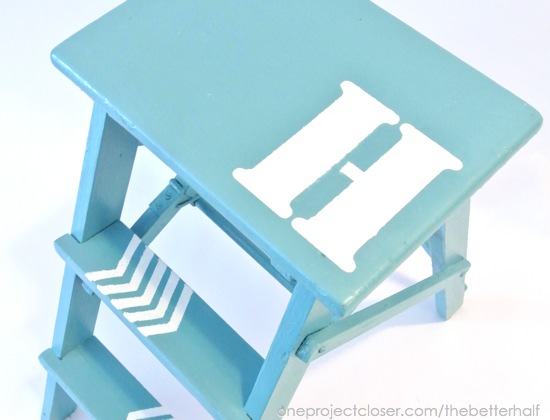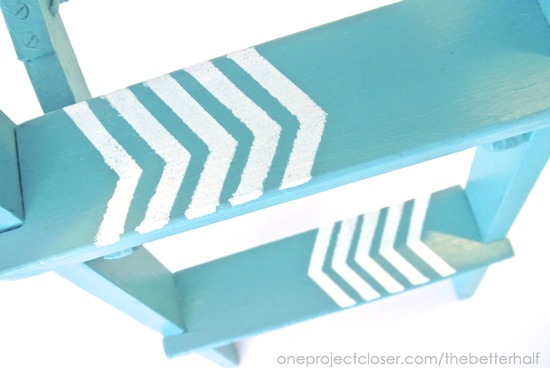 In case you're interested in buying some multi surface craft paint (and you should be), DecoArt is currently offering a rebate! woot woot!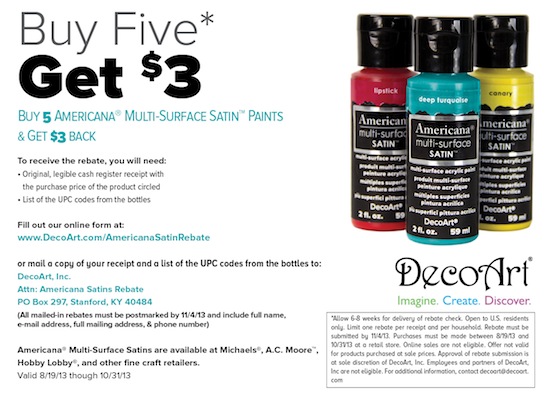 What do you think? What's on your paint project list?
Thanks so much for reading along about my fabulous step-ladder makeover using NEW multi surface craft paint,