Tuesday morning we hosted a bug party in honor of Lucy's 2nd birthday party!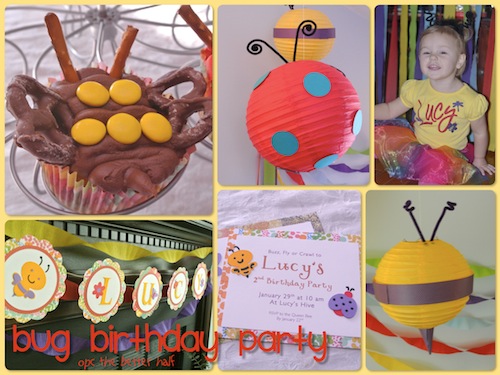 This may have been my favorite party theme yet, and I didn't even spend very much.
Invitations
I made these super cute invitations for the party using my printer and Silhouette. They turned out adorable and I designed it myself (no Pinterest inspiration here! lol). The downside – I made them a weird size so I didn't have any envelopes to mail them. Oops. So I sent an email to the moms and gave them the invitation AT the party! #fail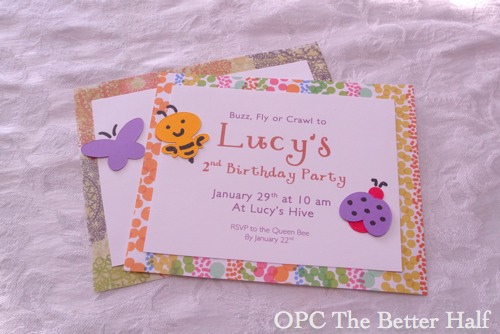 Decorations
Awhile ago, Angie from Marigold Mom linked up her Lady Bug lanterns at our weekly Humble Brag link party, and I fell in love!! I told then I was totally going to have a Bug party just to make these lanterns – and I did. So here is my version, plus a bumblebee version. I love them sooo much!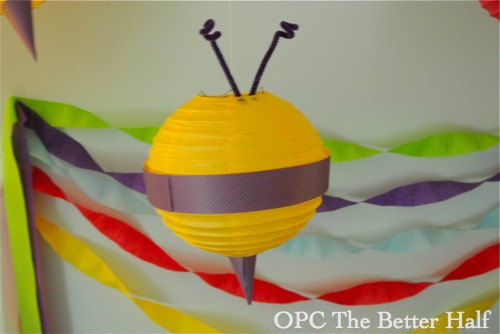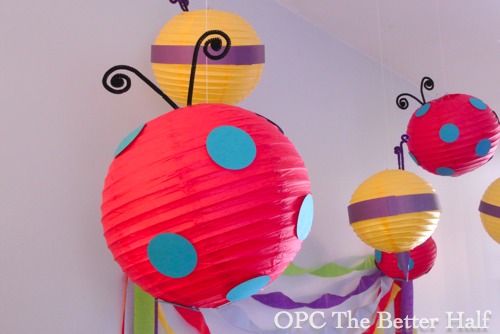 Once I put the lanterns up, I put up a ridiculous amount of streamers. I mean, a lot. But it was a cheap way to add color.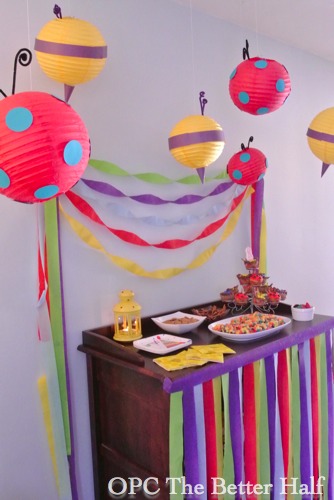 On the table I also found a cute, yellow lantern from Ikea that only cost $3 (ish)! I know, pretty fab, right?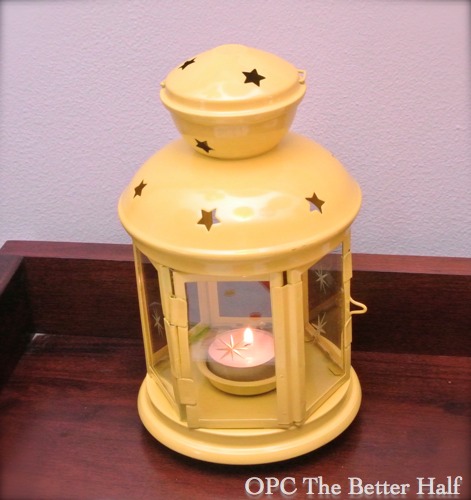 Using my new best friend, Camie (my Silhouette Cameo, that is), I made a super cute banner. I designed the bee and lady bug myself, too. It probably would have been a better investment of time to just buy the designs, because it took me forever!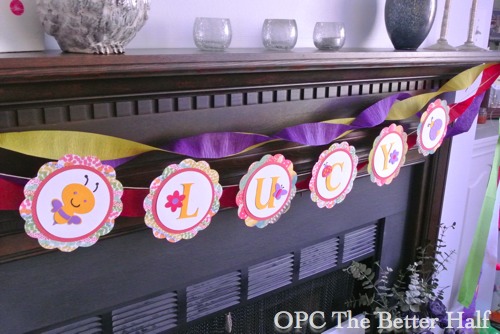 Lucy and Izzie own several bumblebees that I also put out to add to the bug theme.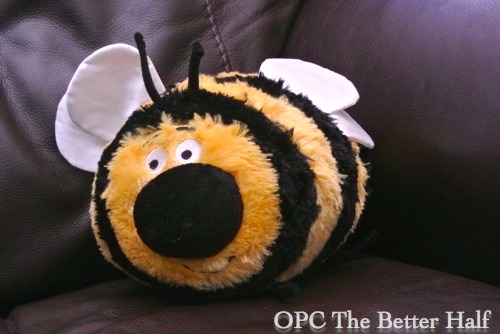 Bug Attire
I love dressing the girls up to go with the theme of the party. A post will be coming soon, but I made a shirt and rainbow tutu for Lucy for the big party. Lucy doesn't let me take her picture, but here is a really cute one of Lucy saying "cheese" so my wonderful photographer friend, Ruth could take her picture.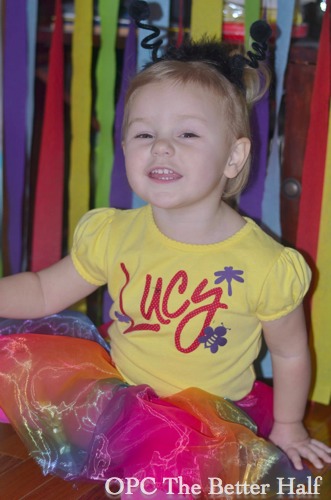 I also made bug antennae for each of the little girls. Lucy did a great job of keeping hers on most of the party, to my surprise. Here is Lucy and her buddy, Avery (another amazing pic from Avery's mom, Ruth).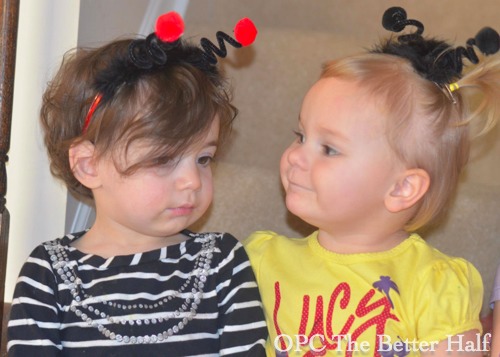 I also hit up the Dollar Store for bug wings and colorful necklaces. These were a big hit with the bigger girls, especially Izzie.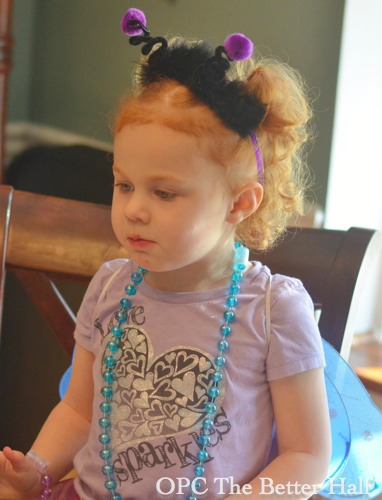 Each of the kids also got bug tattoos – a bumblebee or lady bug that I got for $1.99/24 tattoos at Party City.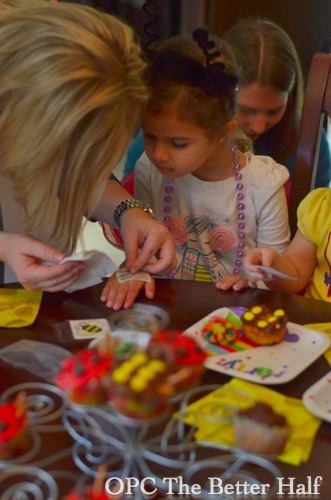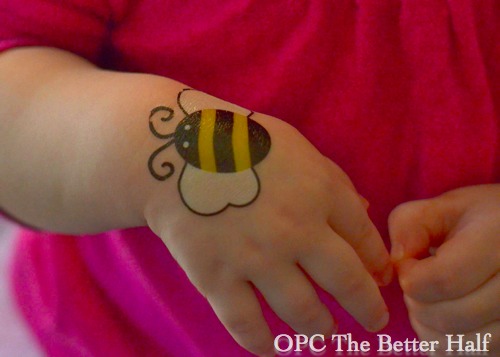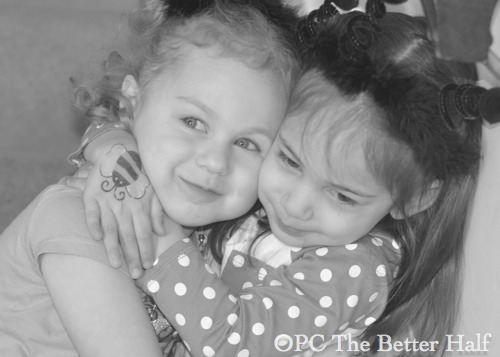 Food
I tried not to go to over the top for the food since it was a small crowd and a morning party, but the bug cupcakes turned out super cute and a wonderful part of the decor.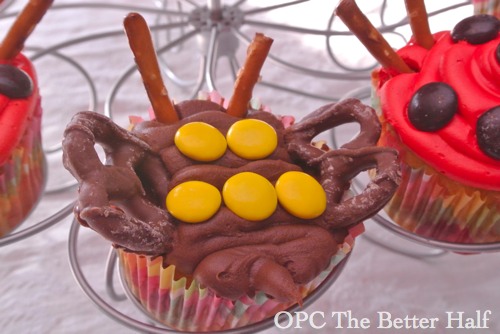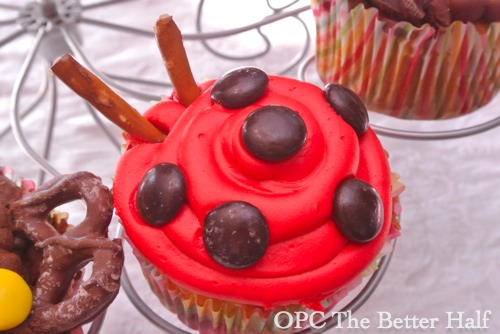 Here's the birthday girl with her cupcake and then eating it like a puppy! hahaha Or maybe she just didn't want to get her hands dirty.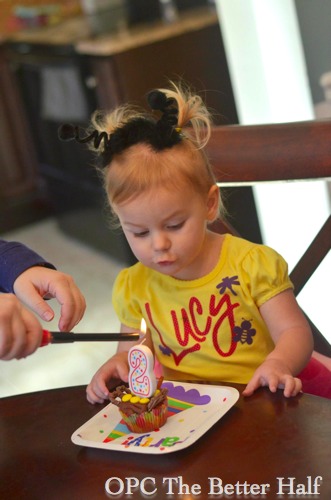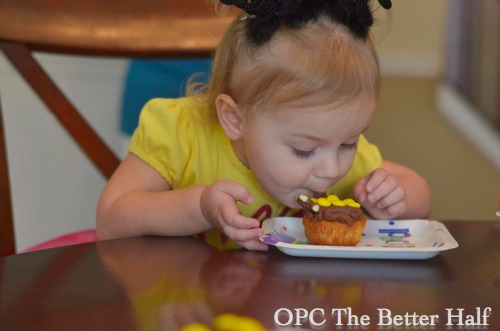 I also made little bug chocolates using a plastic mold and the colored melting candies. Some didn't turn out so pretty but the kids loved them anyway.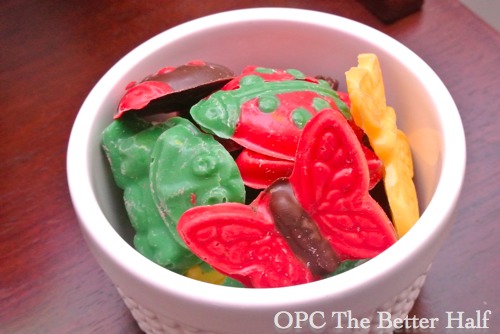 And then some pretzels and raisins – bugs on sticks!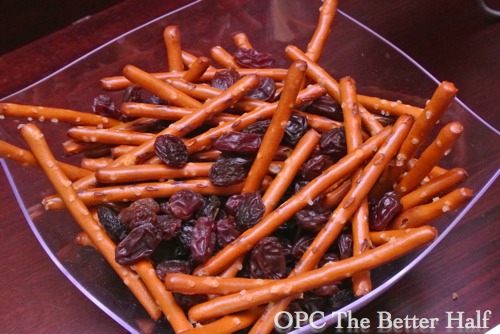 Keebler's Bug Graham crackers – super yummy!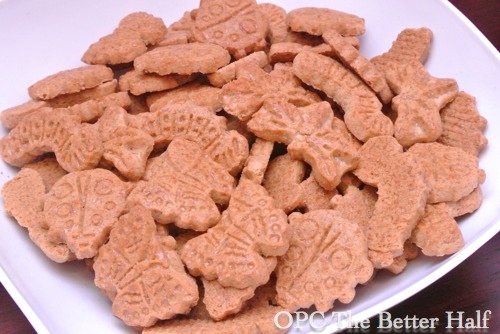 I saw these on Pinterest awhile ago and had been waiting for the opportunity to make them. While these Trix Marshmallow treats aren't bug themed, they went with my color scheme nicely.
And here it is, all together!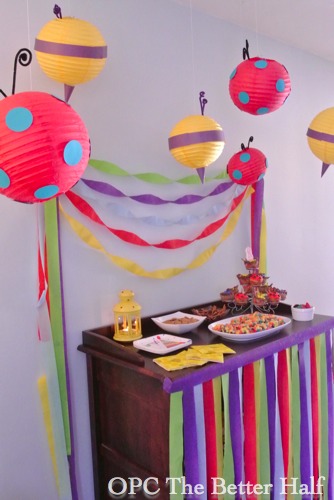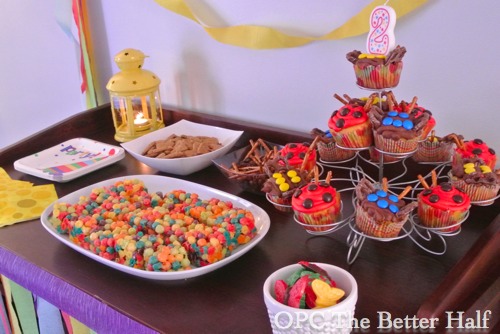 A Buggin' Good Time
Lucy had a wonderful time with her friends and her friends were super sweet and got her some truly thoughtful gift. She has been carrying most of them around, even sleeping with them, ever since the party! lol!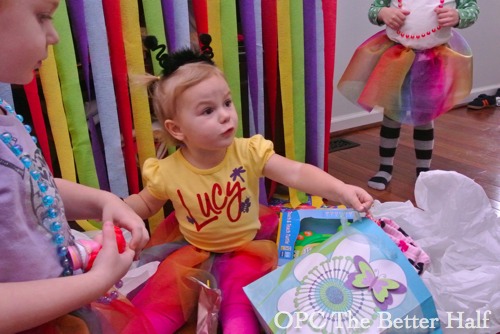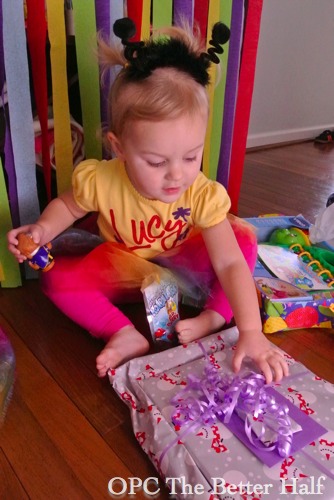 I'm a little sad that her birthday is all done, but not to worry, Izzie's birthday is in two weeks! lol, So the fun will continue.
What do you think? What is you favorite party theme?
As always, thanks for reading!