Well, its been almost 2 months since we had Lucy's First Birthday Happy Hour Celebration and I figured I was overdue to share it with you. We had an amazing time and all the decorations and coordinating outfits came together beautifully.
When we picked the date we didn't realize that the Raven's would be in the play-offs and be playing at the same time as the party. Fortunately, the color scheme was already purple so it looked perfectly planned when everyone showed up in Ravens purple. Sadly, the Raven's lost and didn't go to the Superbowl, but we had a wonderful time anyway! Check out Kim's little Ravens!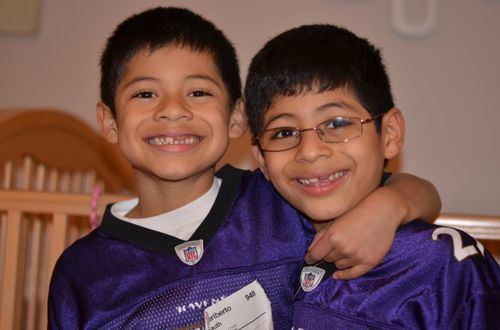 I made the girls coordinating purple and zebra print birthday outfits. Check out my complete tutorial on making your own. The girls got lots of compliments and looked really cute! These outfits really set the design and color scheme of the party.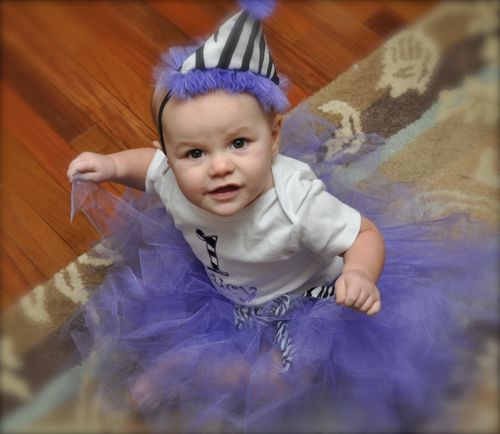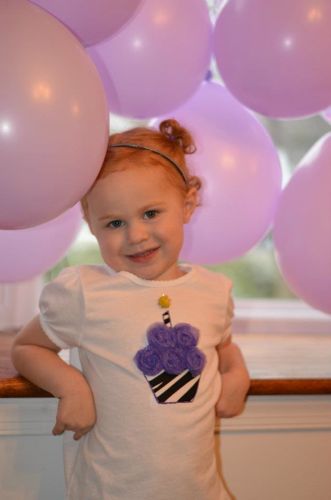 Of course it wouldn't be a Happy Hour party without beer and wine, so I took it a step further and made beer and wine cupcakes! They were super easy and tasty, just adding beer and wine (to different batches of cupcakes, of course) to box cake mix. Check out my earlier post to make your own. I color-coded the cupcakes so little ones would not accidentally eat the spiked ones. Purple were child-friendly, Chocolate were Merlot cupcakes, and white were Blue Moon beer cupcakes.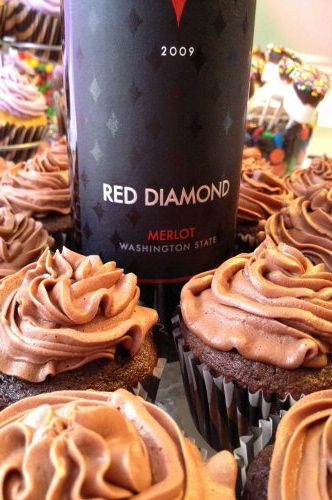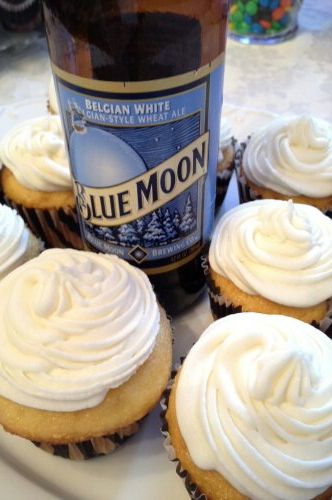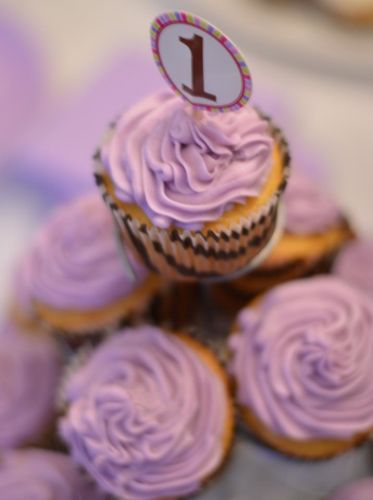 Our cheery helpers, Kim and Fred, spend a LOOOONG time blowing up balloons to create a cascade of balloons in front of our large front window and on both sides of our fireplace. Fortunately, Fred in particular has lots of hot air to spare, lol! They ended up looking very beautiful and whimsical but were very time-consuming.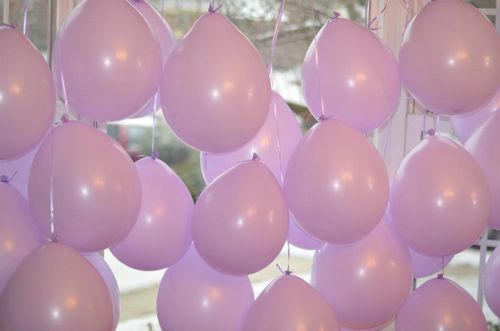 For party favors, I found a cute idea of butterfly bags for school lunches made with Ziploc baggies, clothespins, and fruit. So instead of the fruit, I added colorful jelly candies (or gold-fish for the smaller kids) and purple glitter glue to fancy them up. I also attached purple pipe cleaners and eyes. They were really cute and easy to make.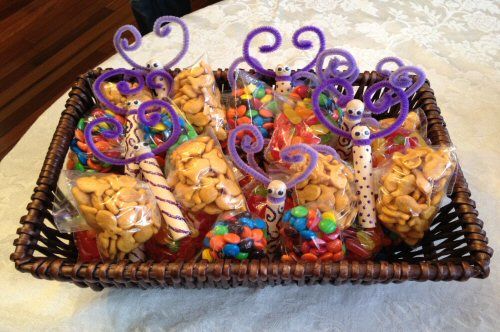 Cake pops are really popular right now, but more time-consuming than I wanted so I made marshmallow pops instead. I melted milk chocolate, dipped in a marshmallow on a stick, and then dipped in rainbow jimmies. I placed them in a short glass container filled with candy for an adorable and colorful addition to the snacks at the party.
Finally, I placed a number "1" in a large glass jar with candy and affixed lots of balloons as a pretty table decoration. So simple! Thanks Jacolyn Murphy for the idea.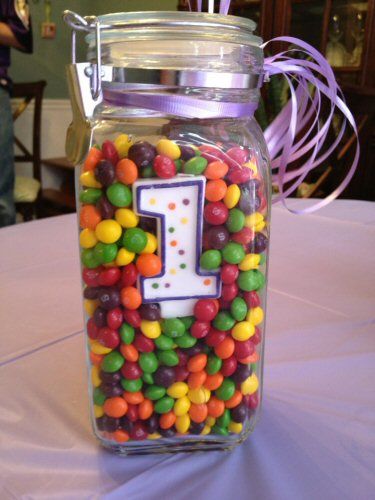 Overall, it was a wonderful party, minus the Ravens losing the game! Thanks to all our friends for coming and making it a special day for us and thanks to Nicole and Ruth for taking some of these wonderful pix!