I'm dusting off the proverbial sawdust from my testing bench and taking a look at an offering from Lowes. Lowe's shipped us their new Matabo PHT Hybrid Multivolt 10″ 36V Sliding Compound Miter Saw (C3610DRAQAM) for test and review. This is my first time using a cordless miter saw so I'm excited to see how it stacks up against the many corded models I have experience with. Being a hybrid tool, there is also an optional AC Adapter that allows the tool to be used as a traditional corded miter saw. While Lowe's provided this tool for free, they are not compensating us for this review and these thoughts are entirely my own.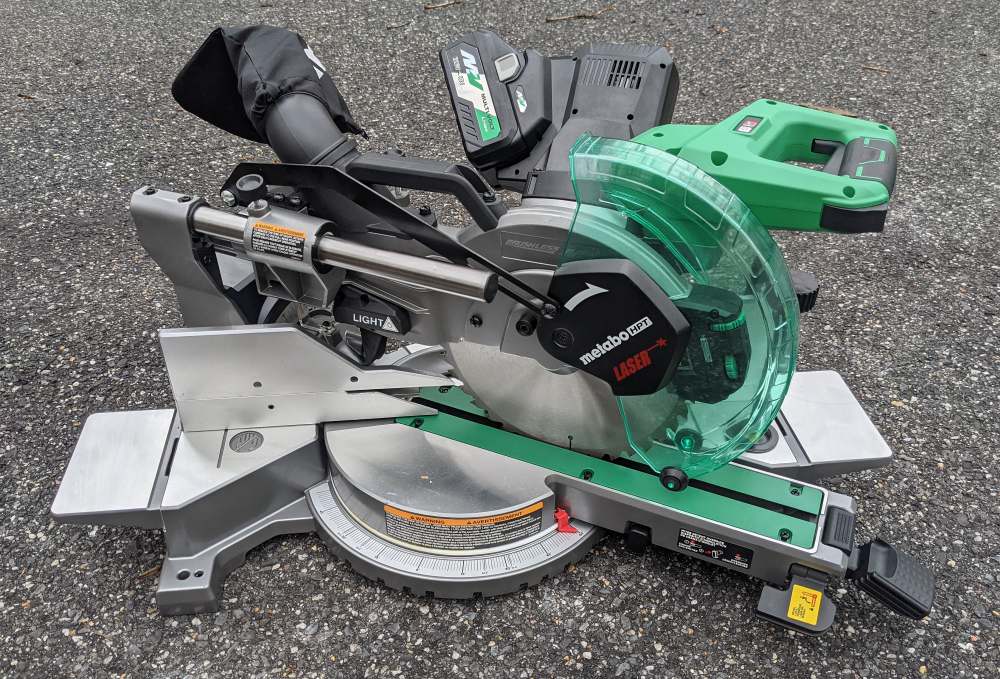 Key Features and Capabilities
Hybrid power: 36 Volt 4AH Battery or AC Adapter
Portability: Cordless power allows for easy access to any job site

0-60 degree miter angle to the right and 0-55 degree miter angle to the left

0-48 degree bevel angle range to either side

Work light and adjustable cut-line laser
Bevel and Miter locks easily accessible on the front of the saw
Excellent depth of cut for a compact saw at 12.5″ for 90 degree cuts and 11″ for miter cuts
Adjustable vertical cut depth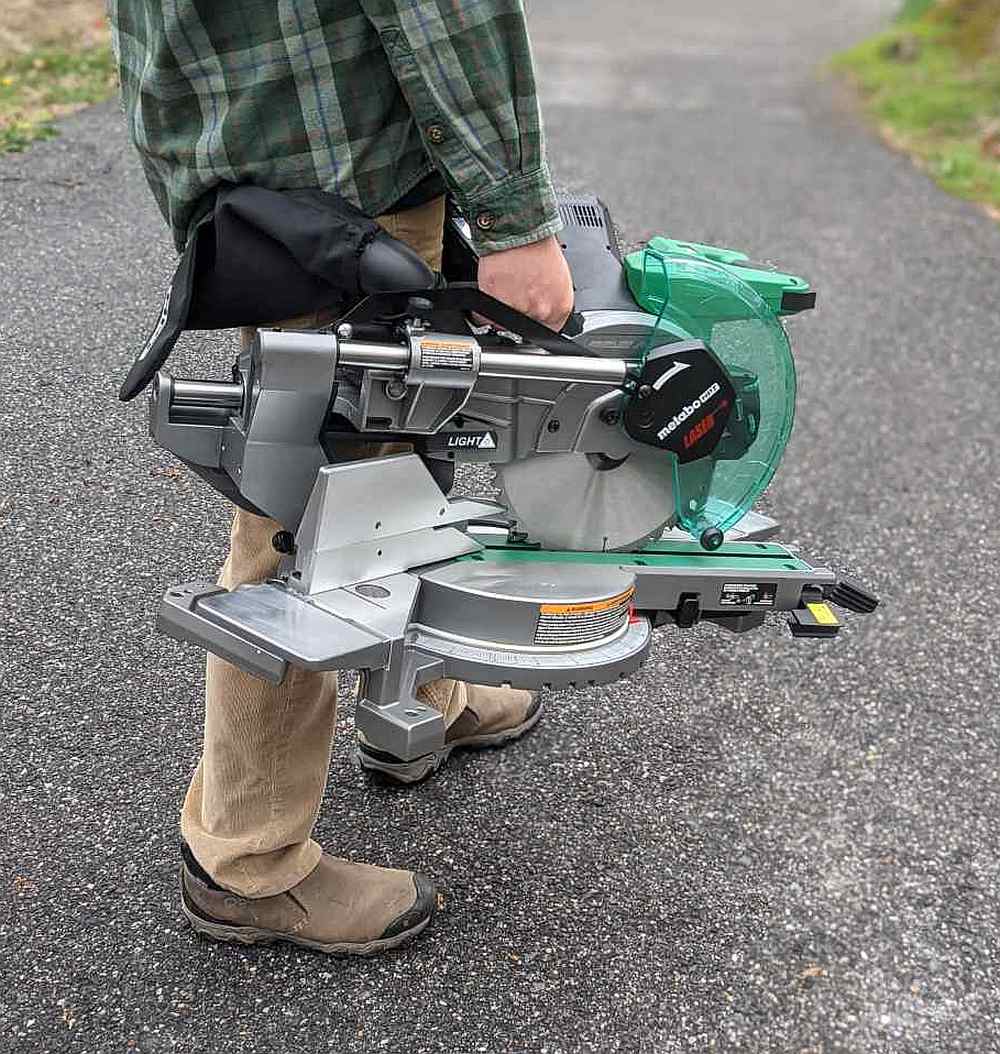 Performance and Testing Features
The two biggest factors I look for in a Miter saw are cut quality and accuracy. I was pleasantly surprised to find that the 36Volt 4AH battery provides plenty of power, resulting in clean, repeatable cuts. Though the cut line laser is a bit finicky to adjust, once dialed in, coupled with the LED work light it makes lining up cuts a breeze.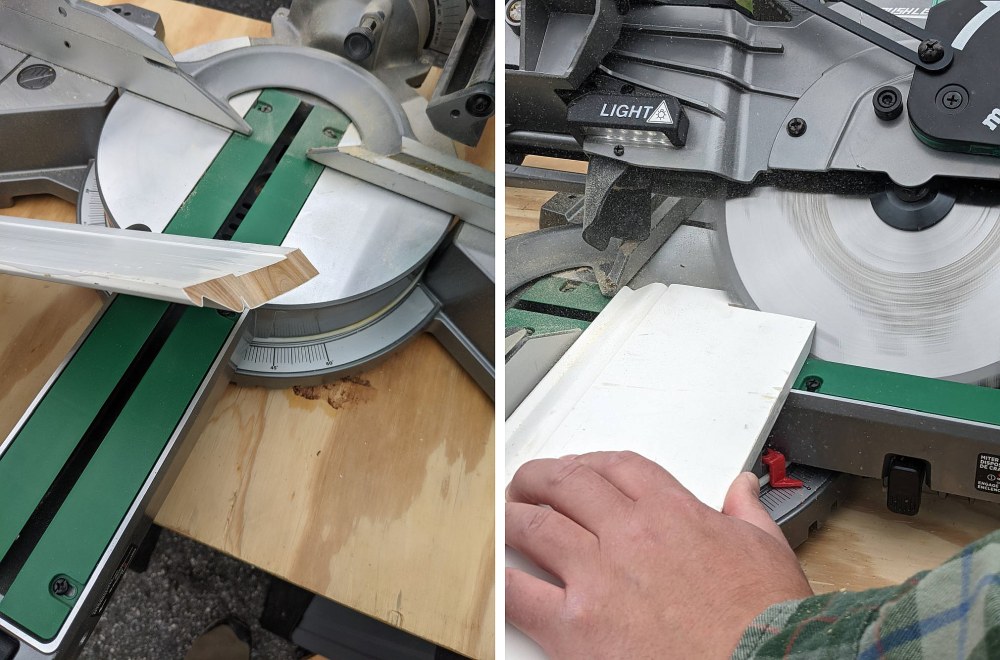 In addition to clean cuts, adjustability is also important. Having the miter and bevel locks at the front of the saw is a welcome feature and they function well. Not only does the Metabo HPT C3610DRAQAM have the usual adjustable miters and bevels, it also has a vertical depth of cut feature that could prove quite useful. By flipping down the black bar in the picture below and adjusting the knob, one can adjust the saw to only cut to a certain vertical depth into the material.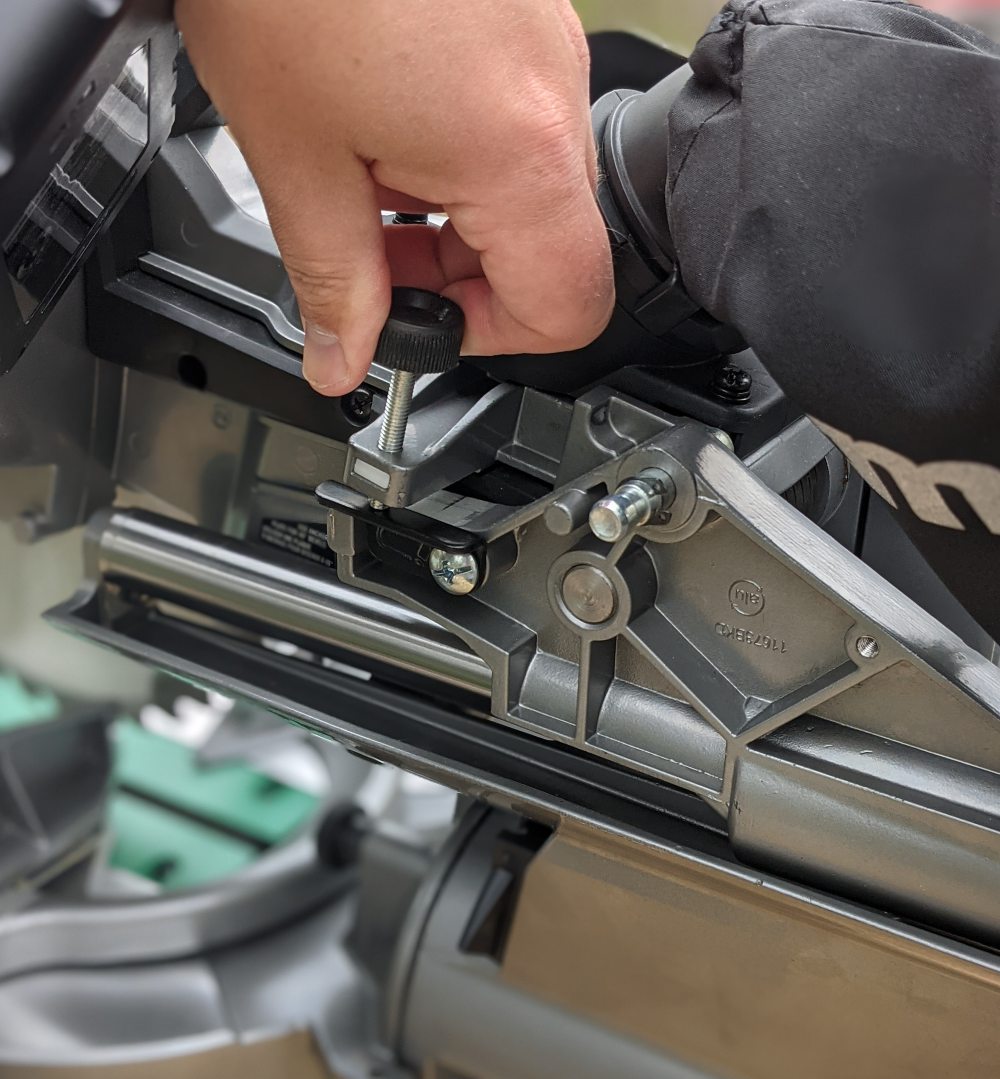 Overall Impressions
Easily the most impressive thing about the Matabo HPT C3610DRAQAM is the power that the included 36 Volt 4AH battery provides. I put it through several cuts, including some older Douglas Fir 2x4s I had laying around, and it never once bogged down. The ample power combined with the extensive list of features makes this miter saw a strong contender for anyone looking for a reliable workhorse. Also, having the capability to adapt it to AC power makes this quite versatile. It can be used in a shop-type setting or easily packed up for a day on the job.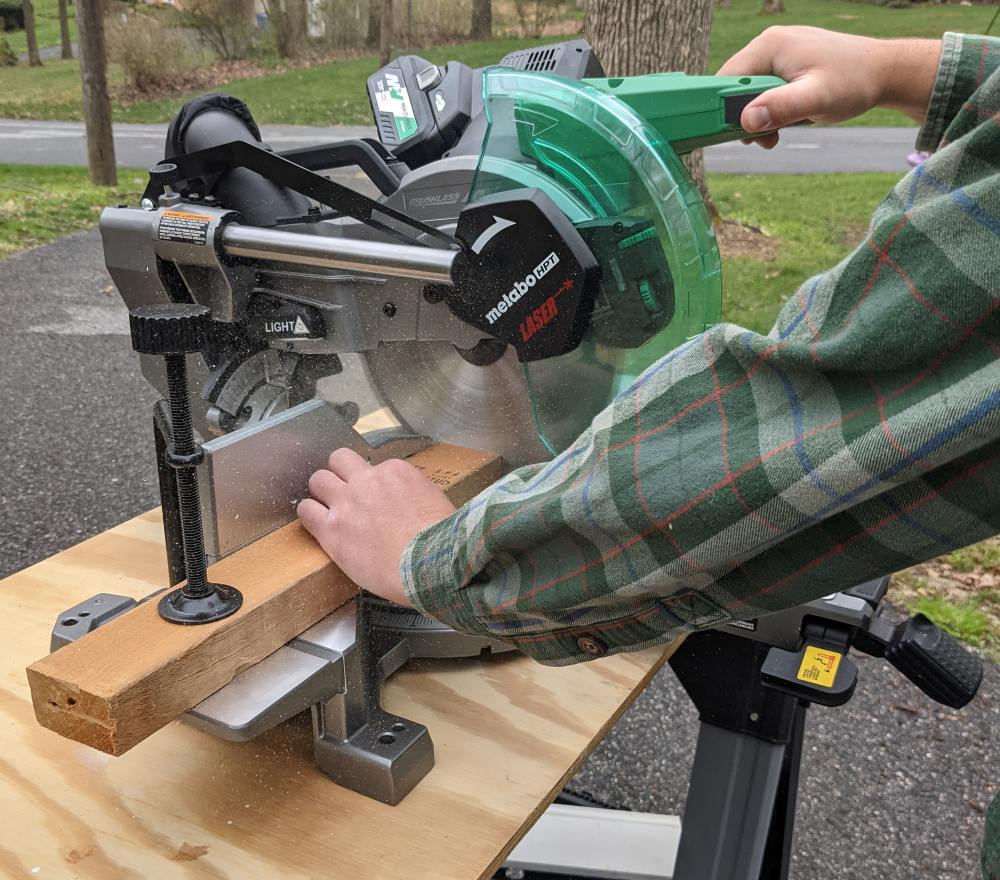 Where To Buy
Both the Matabo HPT C3610DRAQAM with battery and charger and the Matabo MultiVolt 36-Volt 4 Amp-Hour Lithium Power Tool Battery Adapter Kit are available at Lowes. It can also be purchased as a kit (C3610DRA) with the AC adapter, but then does not include the battery and charger.
Matabo HPT C3610DRAQAM (battery and charger) – $669
Matabo HPT C3610DRA (AC adapter) – $669
Matabo MultiVolt 36-Volt 4 Amp-Hour Lithium Power Tool Battery Adapter Kit – $169