Milwaukee has announced a new lineup of four bolt cutters as they continue to expand their hand tool offerings. The bolt cutters are available in 14″ and 24″ with the optional POWERMOVE extendable arms for better power and versatility.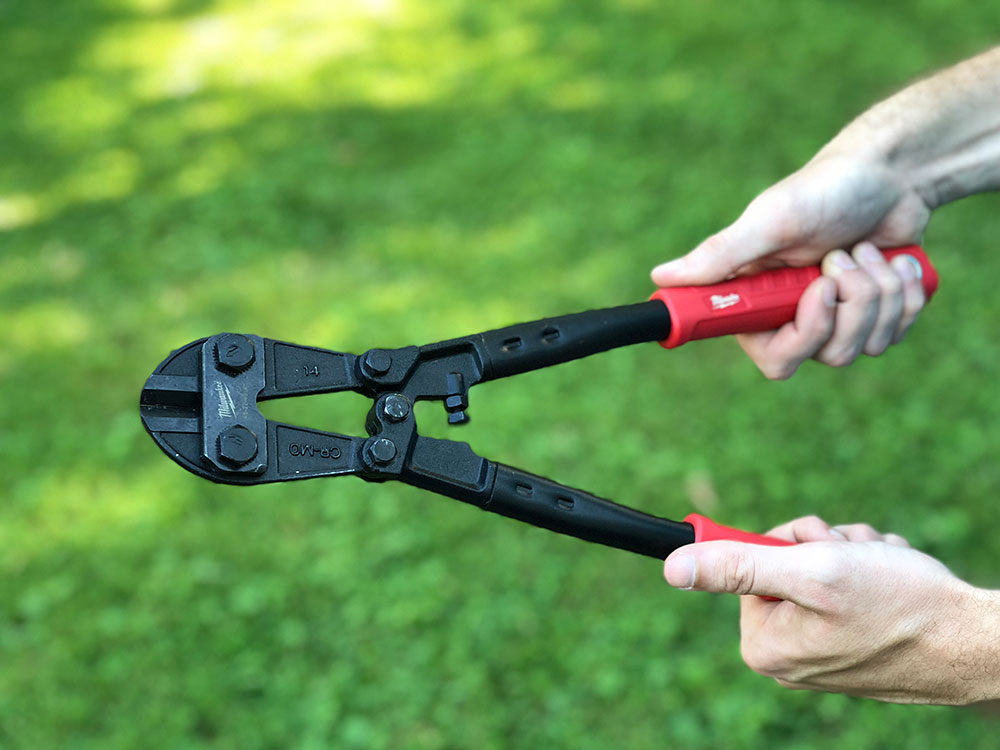 Stuff Lawyers Made Us Say: We're are continuing our partnership with The Home Depot to provide candid reviews of tools from a wide variety of manufacturers. The Home Depot is both providing the tools for free and compensating us; however, the opinions we express here are our own. Remember, we'll always be up-front with you when we're receiving a free product, compensation, or both. And of course, we always strive for objectivity in our reviews.
With this new lineup of bolt cutters, Milwaukee set out to address specific deficiencies they saw in the market. Read on for a full review of what sets these bolt cutter apart from the rest.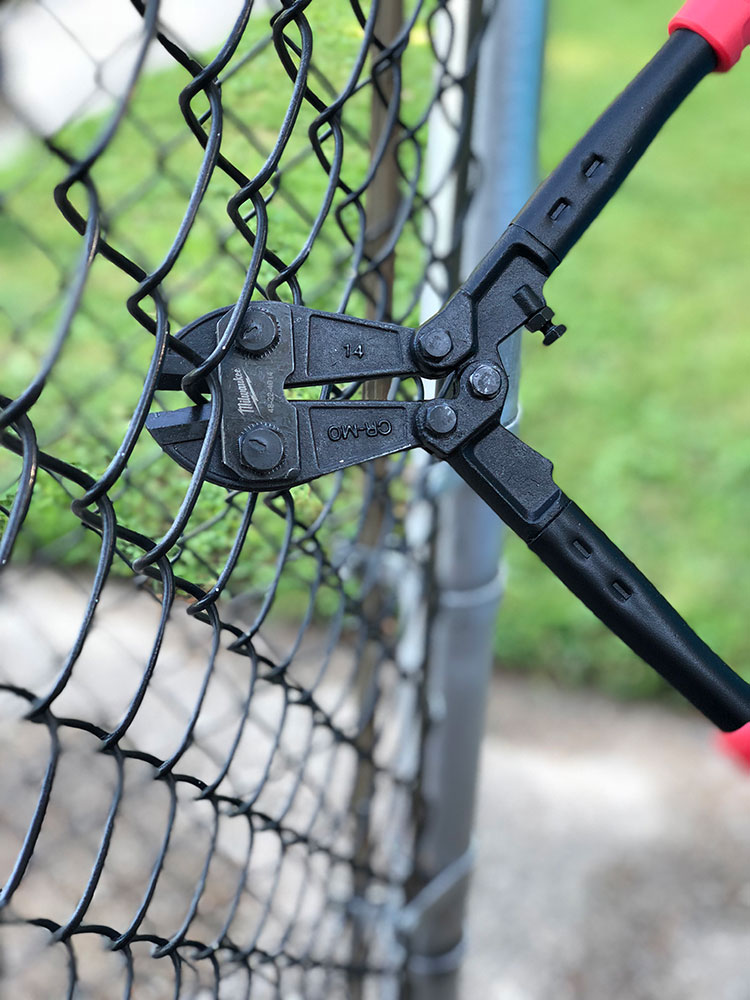 Forged Steel Blades
One of the biggest user frustrations is blades that wear or pit reducing cutting performance. To address that, Milwaukee designed these bolt cutters with forged steel blades that are custom heat treated for maximum durability.
More Power and Leverage
The adaptable bolt cutters feature POWERMOVE extendable arms for up to 30% more cutting power. This allows users to power through tough applications that would otherwise require a larger-sized cutter or using a cheater bar.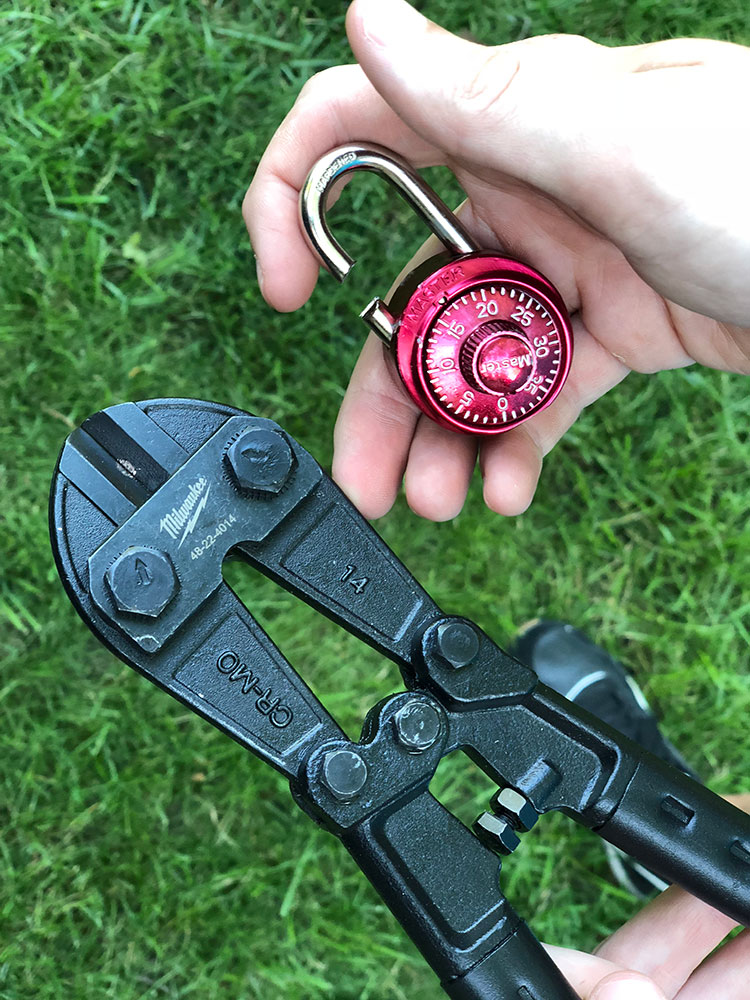 Improved Durability
Pivot bolts can loosen over time and eventually fall out. To prevent that, Milwaukee includes a bolt lock that keeps the fasteners tight increasing the longevity of these bolt cutters.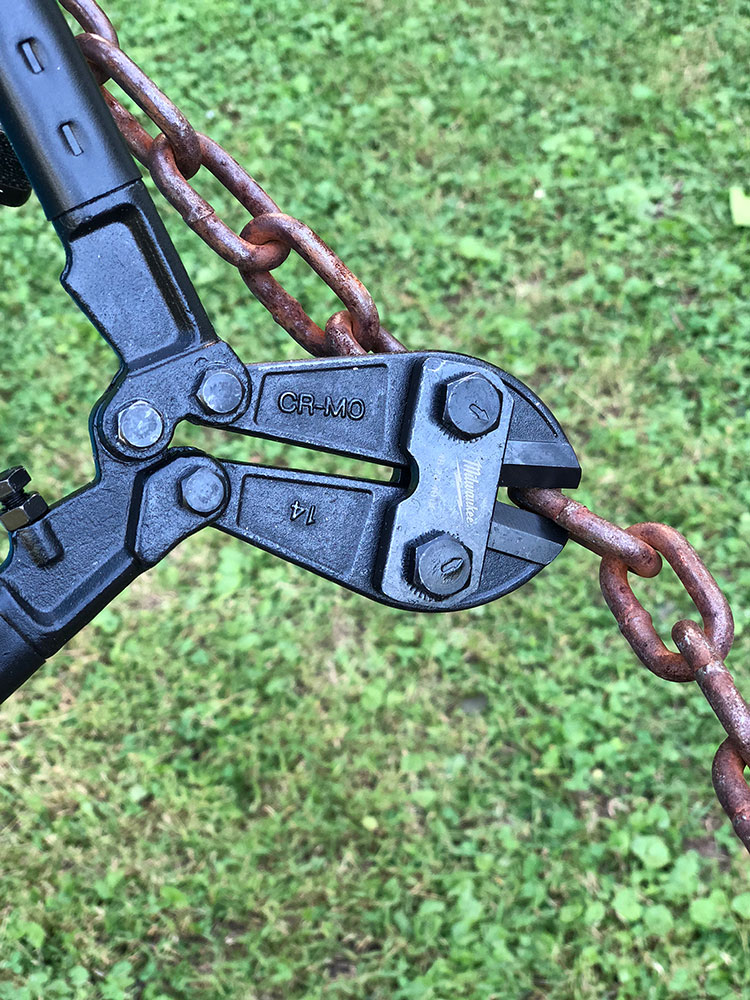 Milwaukee Bolt Cutter Lineup
These bolt cutters are available at The Home Depot. Here are prices and links to buy (where available).
14" Bolt Cutter – $29.99
Max Capacity: 5/16"
Max Hardness: 48RHC
24" Bolt Cutter – $49.99
Max Capacity: 7/16"
Max Hardness: 48RHC
14" Adaptable Bolt Cutter w/ POWERMOVE™ Extendable Arms – Available July 2018
Max Capacity: 5/16"
Max Hardness: 48RHC
24" Adaptable Bolt Cutter w/ POWERMOVE™ Extendable Arms – Available July 2018
Max Capacity: 7/16"
Max Hardness: 48RHC