Note: This article originally ran on our tool site, Toolbox One.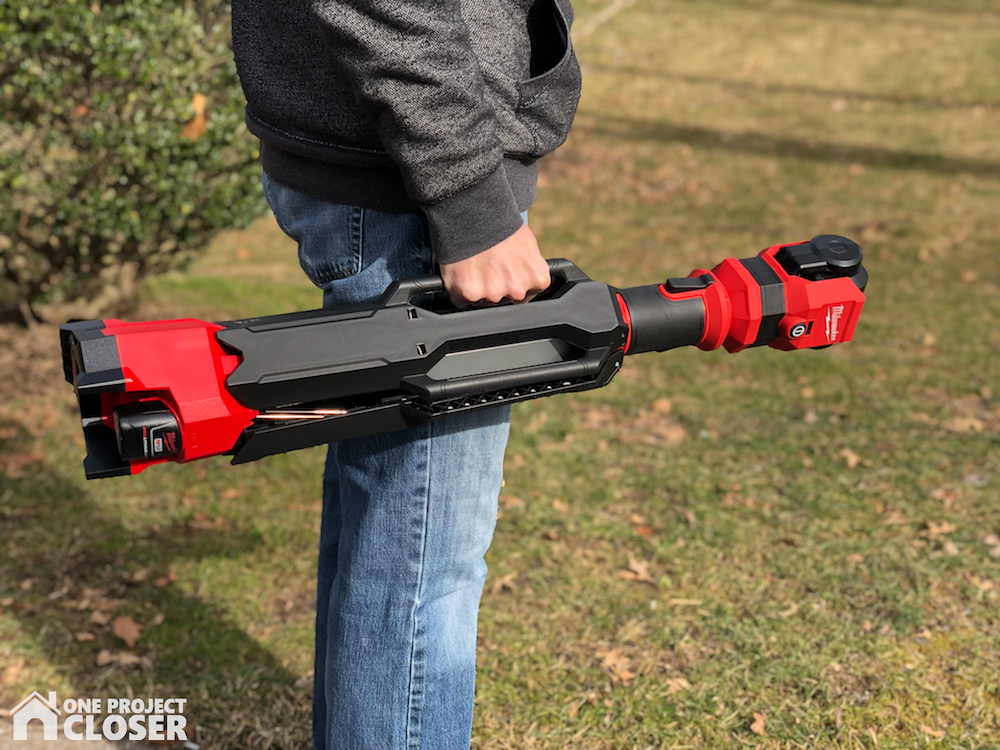 There is no substitute for good lighting in your workshop or on the jobsite. We've seen many manufacturers focusing in on mobile stand lighting over the last few years and today we're taking a look at Milwaukee's M12 12v Dual-Power 1400 Lumen ROCKET LED Lamp.
Stuff Lawyers Made Us Say: We're are continuing our partnership with The Home Depot to provide candid reviews of tools from a wide variety of manufacturers. The Home Depot is both providing the tools for free and compensating us; however, the opinions we express here are our own. Remember, we'll always be up-front with you when we're receiving a free product, compensation, or both. And of course, we always strive for objectivity in our reviews.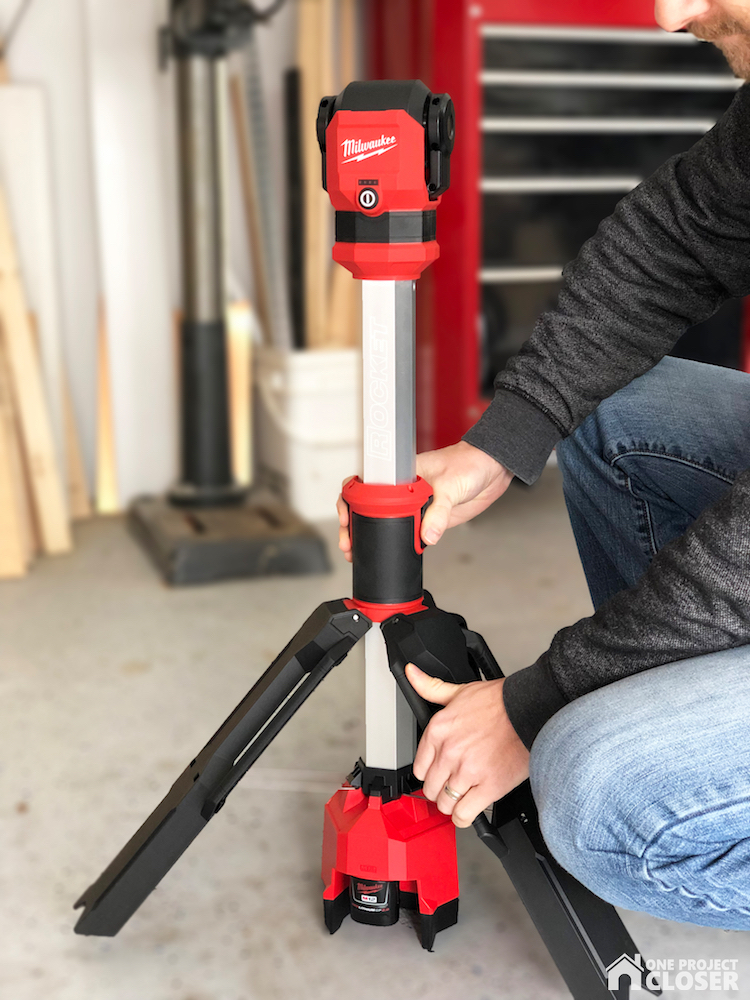 Key Features of the M12 ROCKET LED
Runs on Milwaukee's M12 12v battery-line or on 120v AC (standard outlet)
Outputs 1400 lumens of directed, white (daytime) light
Max standing height of 5'8″; collapses to 31″ when folded
Smart tripod design is very stable, even when fully extended.
Built-in handle design makes carrying easy when folded and prevents accidental unfolding.
Weighs less than 7 lbs.
5-second setup and tear-down (we verified it – see the video below)
Light rotates 210 deg. in each direction and 270 deg. around, providing virtual 360 deg. lighting capability.
Our Take on the ROCKET LED Light
We really like Milwaukee's ROCKET LED Light. It folks up tight. It's very portable. It's easy to break out and and to put away. And it's plenty bright to illuminate a dark work area.
At 1,400 lumens, if you're working in a big room you're going to want more than just one of these. But for the electrician or plumber who is working in a confined space and needs to illuminate a small work area very brightly, this light works perfectly without taking up too much space.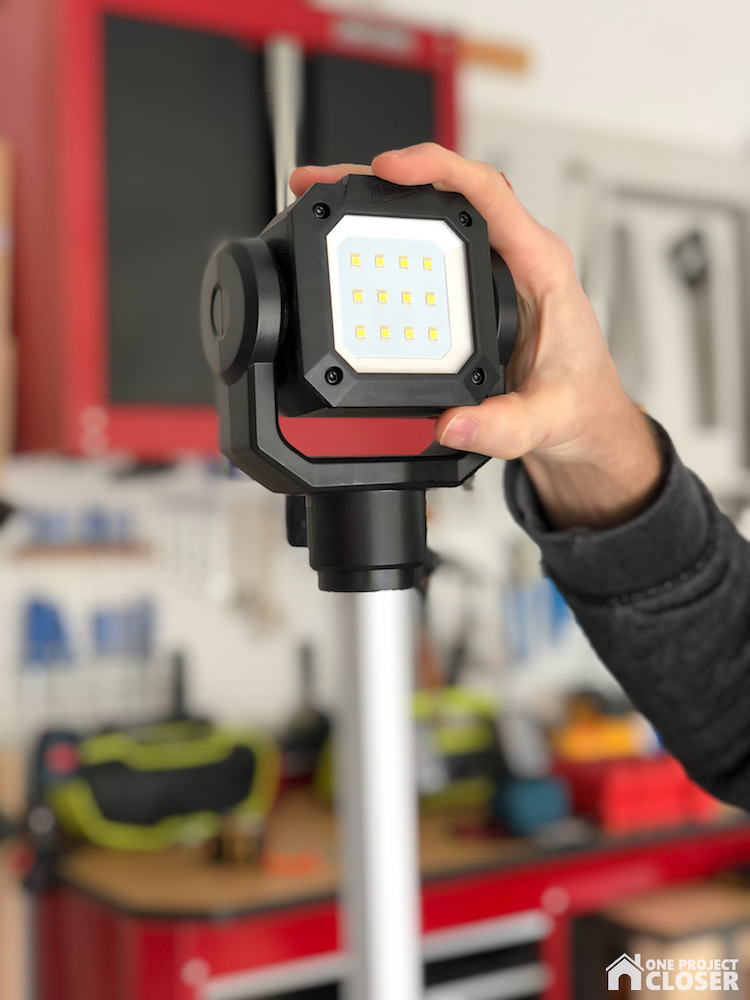 Who This Light is Right For
If you're already on Milwaukee's M12 battery line, this light is a great addition to your tool kit. If you're on Milwaukee's M18 line, they also make a set of ROCKET LED Lights that run on the larger 18v batteries. Other brands also make these lamps so if you're committed to another brand's battery, you'll need to decide whether you want to expand your collection to include Milwaukee tools going forward. Since this isn't sold with a battery, we think most people who buy this will already be on the Milwaukee line or plan to grow their Milwaukee collection.
Price and Where to Buy
The Milwaukee M12 ROCKET LED Lamp is available from Home Depot as a bare tool (i.e., tool only; no battery) for $149.00.