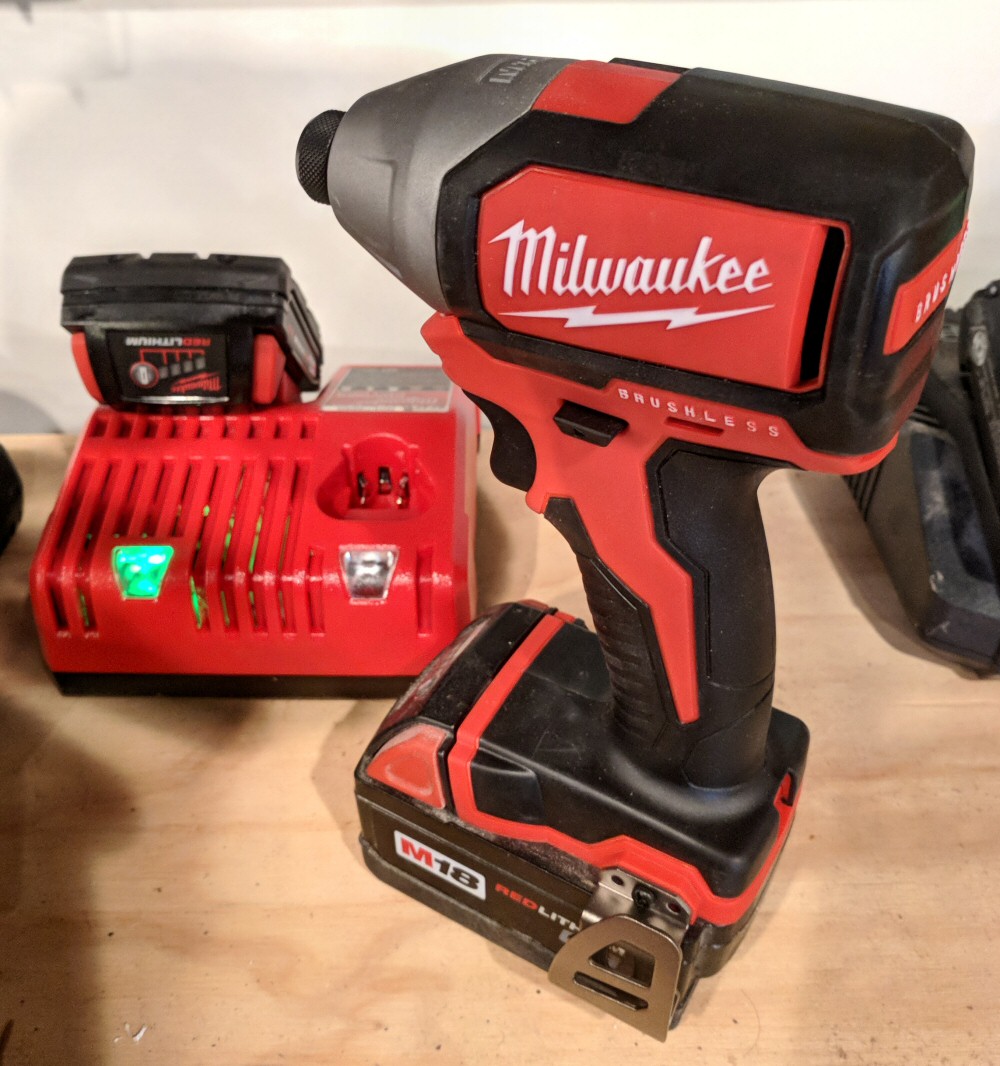 With Christmas right around the corner, we're going to be bringing you reviews of some excellent tool gift ideas for the casual and more serious do-it-yourselfers in your life over the next month. These reviews are part of our year-long #PROSpective partnership with The Home Depot. Up first today is the Milwaukee M18 Cordless and Brushless 1/4″ Hex Impact Driver.
Stuff Lawyers Made Us Say: We're partnering with The Home Depot to provide candid reviews of tools from a wide variety of manufacturers. The Home Depot is both providing the tools for free and compensating us; however, the opinions we express here are our own. Remember, we'll always be up-front with you when we're receiving a free product, compensation, or both. And of course we always strive for objectivity in our reviews.
Tool novices often confuse impact drivers with traditional cordless drill/drivers because they look so similar. And while they both can be used to drive screws and even drill materials, impact drivers deliver two huge advantages over their drill/driver counterparts: First, they (usually) pack more than double the driving force of a comparable drill/driver allowing them to tighten and loosen even the most stubborn fasteners, and 2) because of their concussive approach to driving screws, they put very little torque stress on an operator's wrist. The result is that for first-time users of impact drivers, they seem almost magical–powering through screws that would be difficult or impossible with a traditional driver with relative ease.
Milwaukee M18 1/4″ Brushless Hex 18volt Cordless Impact Driver
Milwaukee's M18 Impact Driver is, in a word, awesome. It packs 1,500 in-lbs. of torque in a compact, sturdy, and ergonomic form factor that is a blast to use. Out of the box, the M18 package we tested came with everything shown below: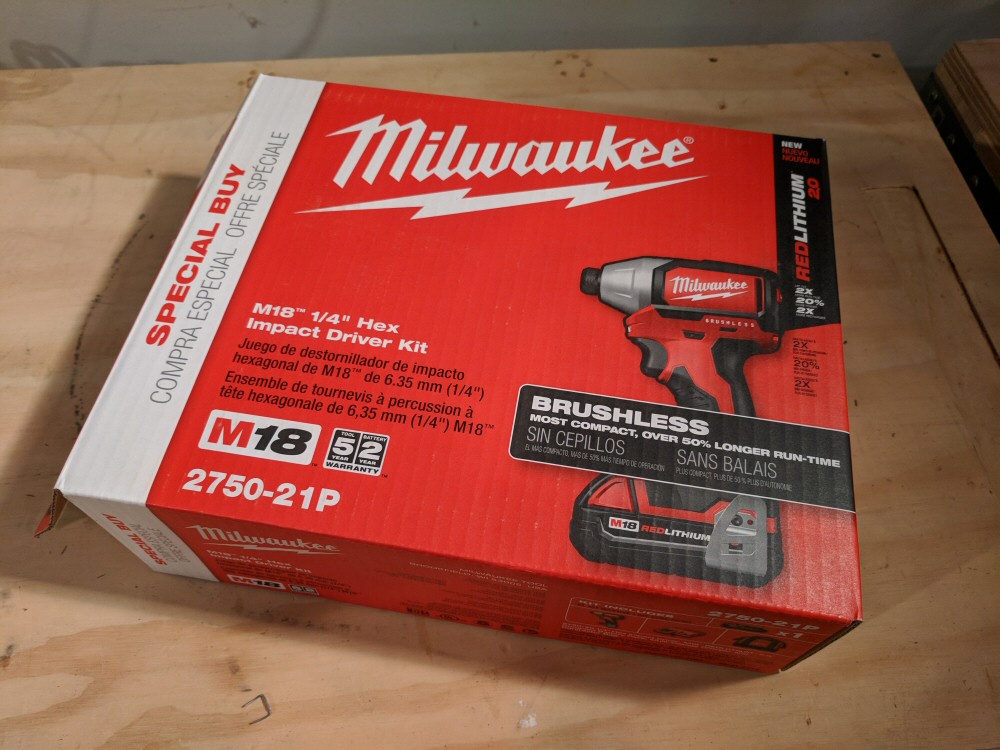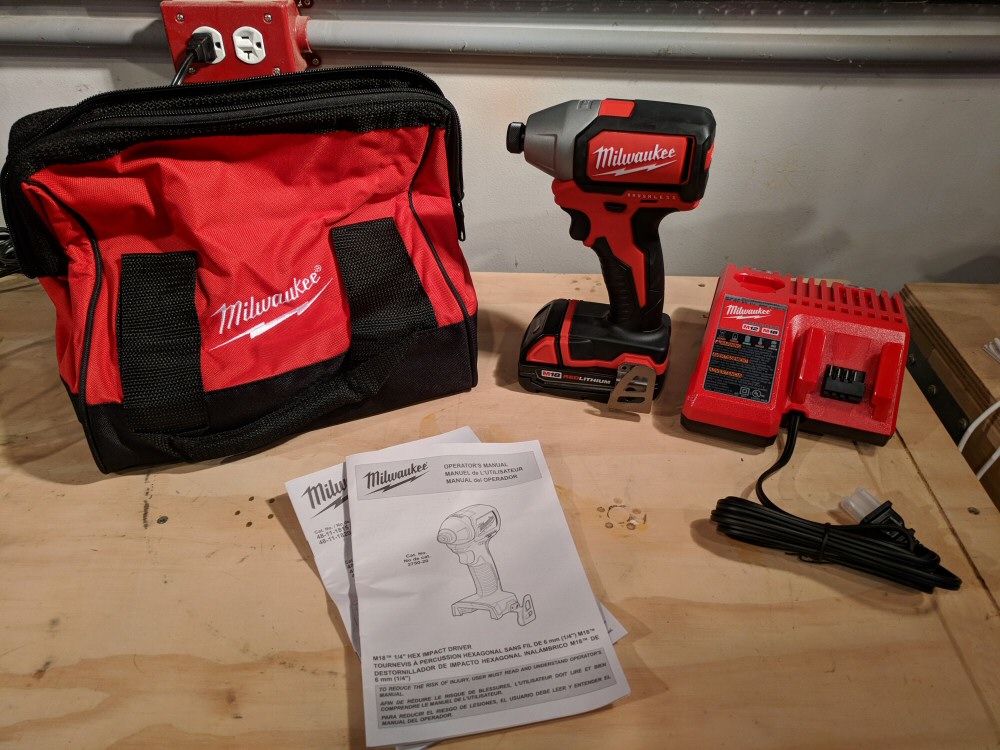 After charging up the M18 1.5Ah battery we gave the impact driver a test: drive 3.5″ decking screws through 3.5″ of dimensional lumber. This impact driver is amazing – needing only about 7 seconds to drive these screws. In contrast, our 18V drill-driver from a competitor brand can't even completely fasten these and by the time it finally gives up, my drive hand is exhausted.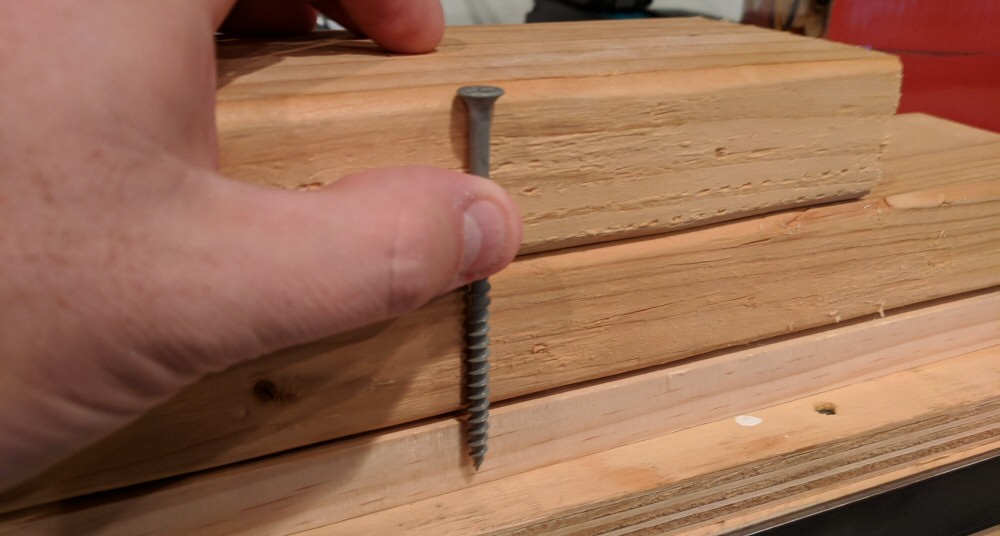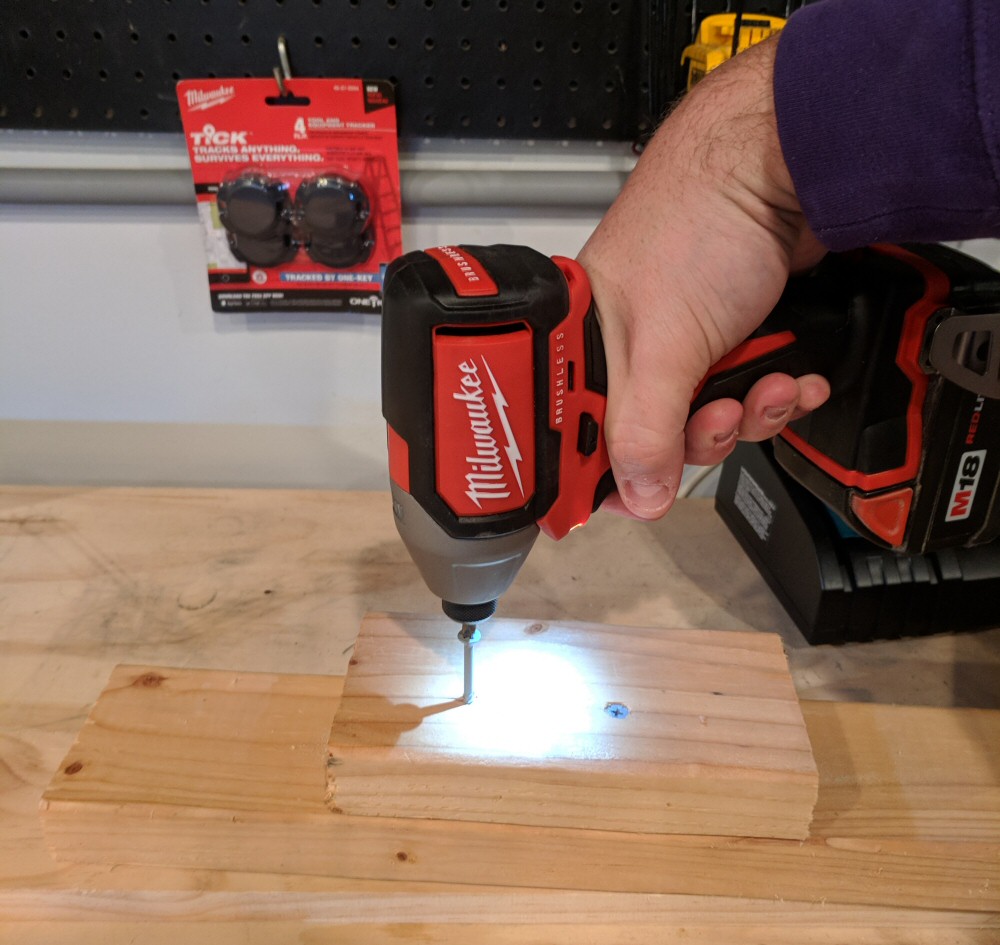 Milwaukee's impact driver not only has no trouble driving these 3-1/2″ screws, it easily countersinks the heads all the way into the dimensional lumber.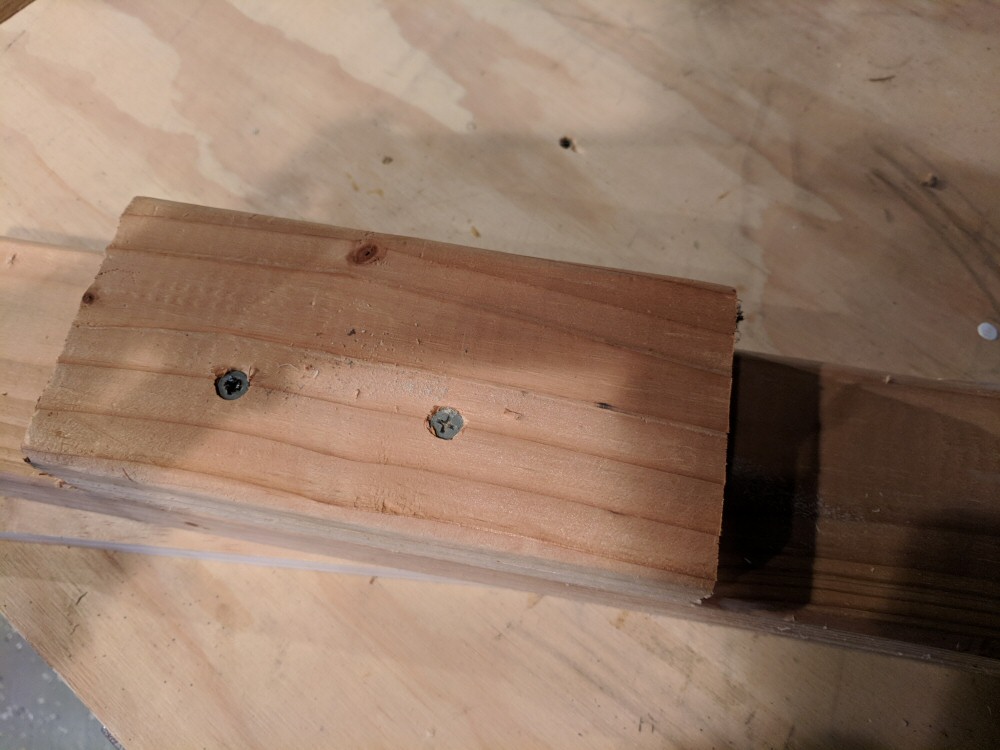 The only drawback of an impact driver is it's loud (and we mean LOUD) operation. If you're working in a confined space such as a shop, we highly recommend ear protection. Impact drivers work by delivering repeated concussive blows to turn the screw head and as the friction increases on the screw, those blows are delivered closer together, compounding the noise level.
Jobs an Impact Driver is Useful For
Framing and construction
Deck building
Automotive maintenance and repair
Removing "stuck" screws and bolts
Building and assembling furniture (though you must be careful to not over-torque the screws)
Features of the M18 Brushless Impact Driver
Up to 1,500 inch-pounds of torque.
50% longer run-time than drivers with brushed motors.
Ergonomic grip that is very easy on the hands and wrists.
Variable speed motor / trigger-controlled
Price and Where to Buy
Milwaukee's M18 Brushless Impact Driver is available at this link from Home Depot. The kit runs just $99, fitting nicely into most folk's Christmas budget for the DIYer in their life. Seriously. If you or your favorite DIYer don't already own an impact driver – this is one to pick up this holiday season.