Last week I had the privilege to attend the Milwaukee Tools 2013 New Product Symposium. If you're not familiar, just about every year, Milwaukee gathers online and print media from all over the world to check out their most recent innovations. This year was a top-notch event with a lot of cool tools and accessories. To get real-time updates from media events like this one (and the JET / Powermatic event coming up), be sure to follow OPC on Twitter. I'm constantly tweeting pictures and info about what users can expect to see next.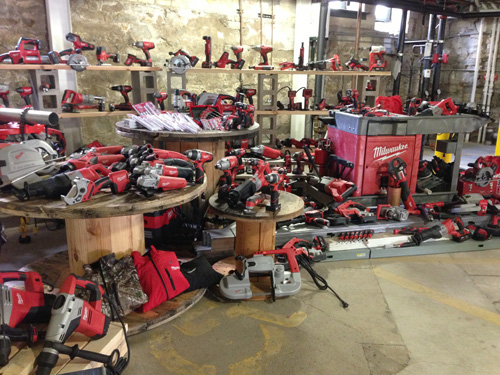 This year's event was held at the historic Pabst Brewery, and Milwaukee got us started with a bottle opener with wire-strippers. I was sure to give 'em a hard time about the "core user" that needs to strip wire and open a brew with one tool.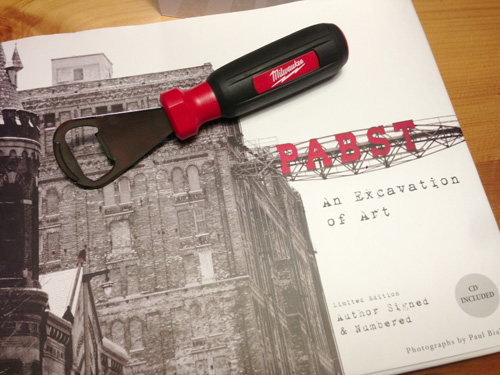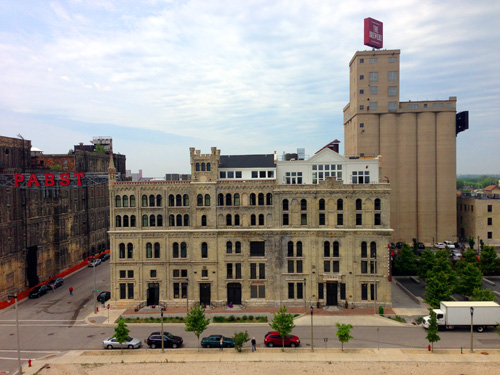 This is King Gambrinus, the unofficial patron saint of beer!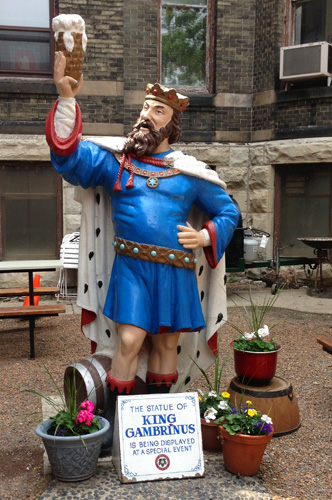 New 2013 Milwaukee Tools and Accessories
My group started the day with some accessories, and first we talked step drill bits.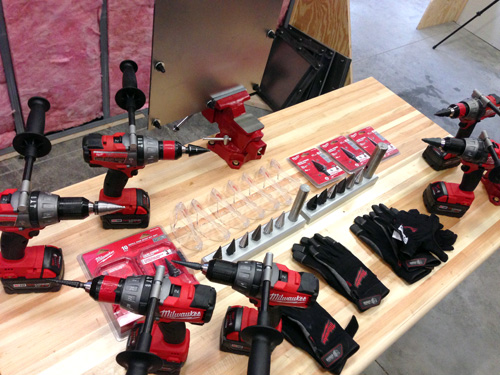 Step drill bits are really useful for drilling larger holes in a variety of materials. They're also pricey, and you can easily spend over $30 a bit. For that reason, it's important that each bit provide long-lasting performance. Milwaukee had us try a competitor's product (no oil), and after just a few holes through steel plate, the flutes are clogged. Now this bit is almost useless. Meanwhile the Milwaukee bit looks as good as new.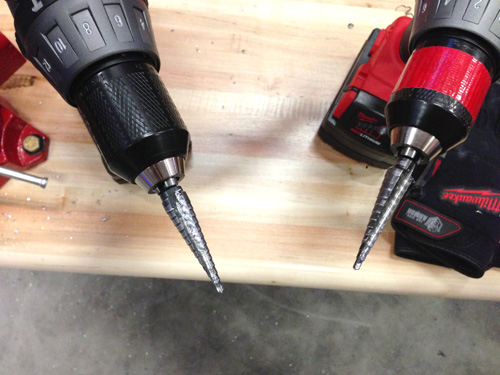 Impact drivers are continuing to grow in popularity, and manufacturers are working to provide accessories that can handle the increased rotational force. Milwaukee  launched their Shockwave (impact duty) driving and fastening line in 2009. This year they're building on that line with Expand which includes more fastening bits, extensions, and nut drivers.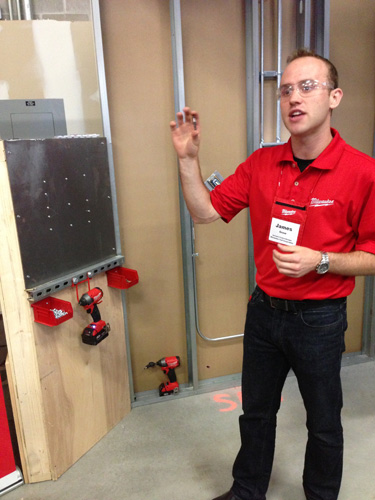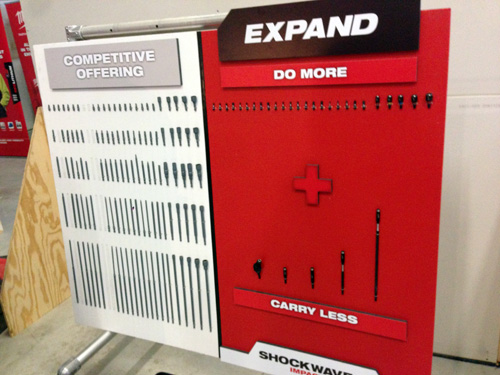 Milwaukee also showed off some very cool tile cutting accessories like this carbide grit hole saw with retractable pilot tip (demonstrated by Tim Carter).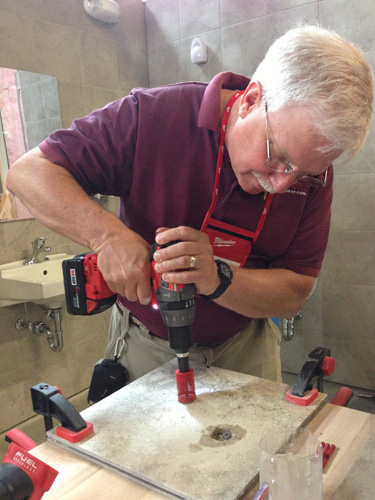 Milwaukee unveiled several new additions to their M18 FUEL line including a Sawzall, circular saw and grinder. What was so impressive was that all three boasted performance that rivaled their corded counterparts! On OPC Facebook I asked reader which Sawzall they thought would cut faster, and the answer was the cordless version. In fact, it was about twice as fast. Cordless grinders typically hit that "over-load" protection pretty quickly. Instead, the new Milwaukee cordless grinder powered through! Cordless tools still can't replace corded ones. However, Milwaukee is making huge progress to close the gap.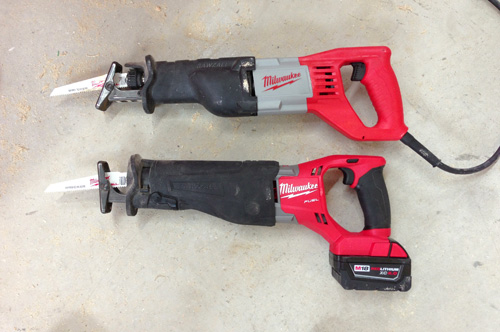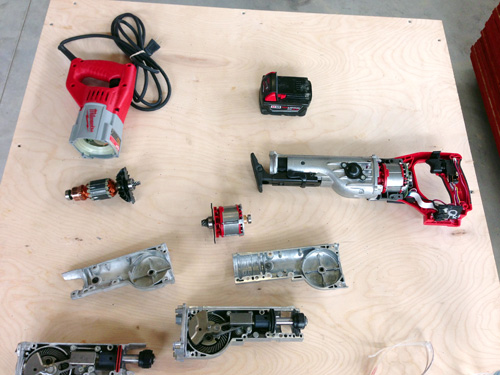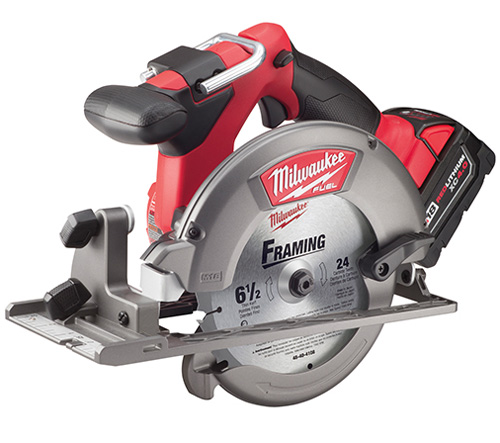 The Milwaukee heated jacket has been wildly successful, and last year they added more styles. This year, by popular demand, Milwaukee is now offering a women's heated jacket, and they are now offering heated hoodies.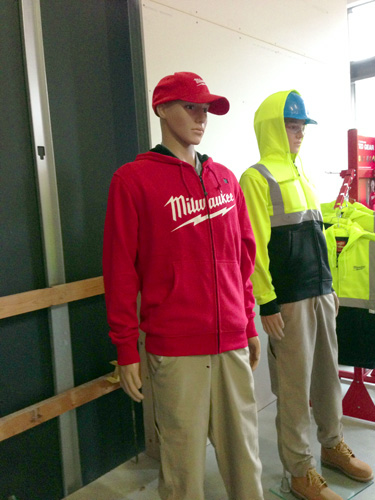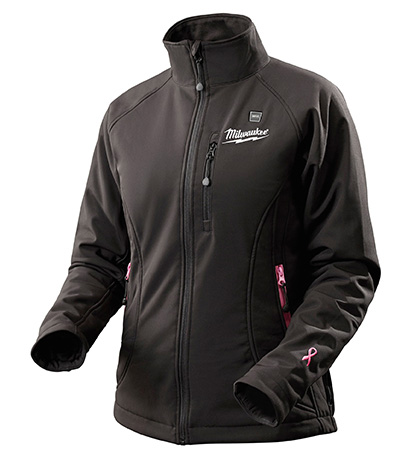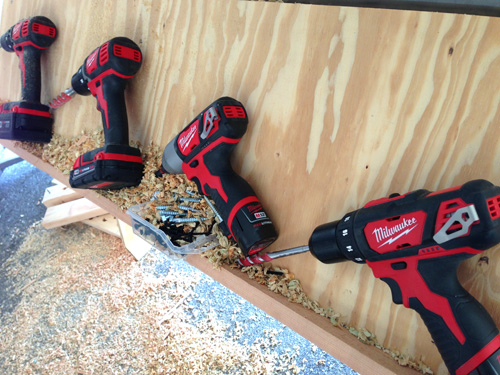 Here's a look at Larry Okrend from Handy Magazine trying out a new M12 Fuel SDS Rotary Hammer.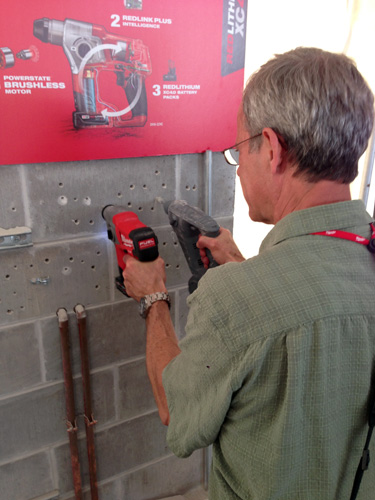 Milwaukee also introduces a pair of worklights that I found pretty impressive. The first is an M12 stick light. The hook can be positioned at the top or on the backside, and users can purchase a powerful magnet attachment.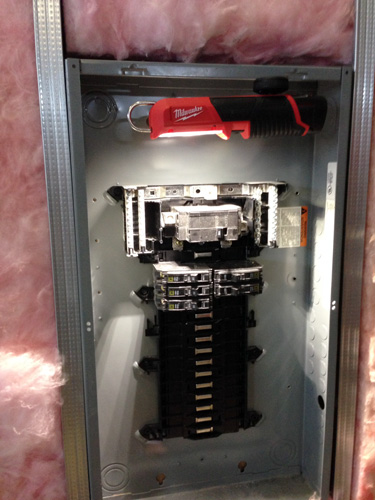 The second worklight is the M18 LED Flood Light. This put out a lot of light without generating much heat (thanks LED technology). Milwaukee included holes for mounting the light to a temporary pole and stringing it up on a loop. Best of all, I tossed this light about eight feet in the air before it crashed into the concrete floor, and it still worked perfectly.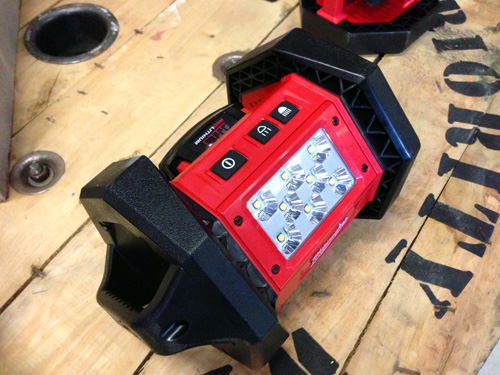 This is just a handful of what Milwaukee showed us. Look for more details as product makes its way into the OPC workshop!