You may have seen impact rated bit sets at your local store and decided they aren't worth the investment. After all, isn't that just marketing jargon manufacturers came up with to sell more product? Well if you've ever tried a standard bit in your impact driver, you know they don't hold up for high-torque applications. Try a pan-head screw on some sheet metal and tell us if your standard bit doesn't snap the first time.
Now that we agree on the importance of impact-rated bits, consider the Milwaukee Shockwave 50-piece bit set. This handy kit comes with just about everything you need, and it's become our go-to bit set. Milwaukee included nut drivers, phillips, square, slotted, torx, hex, and drill bits plus and magnetic extension! The small hard shell case fits nicely in a tote or on an assembly table. Read on for the full details.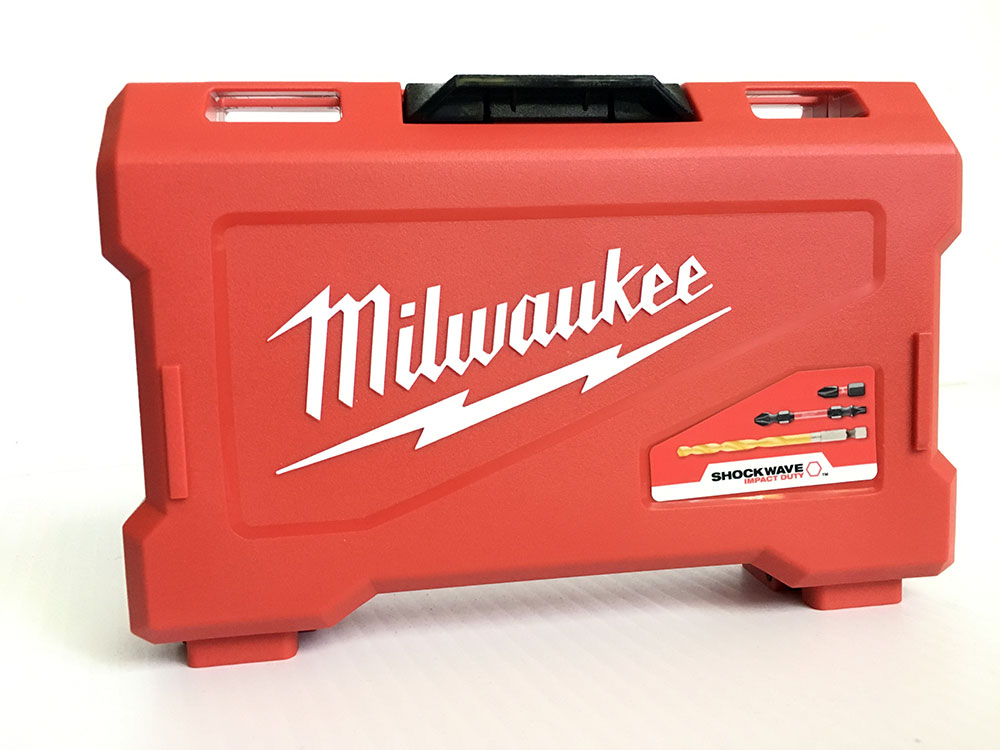 Custom Alloy
Milwaukee utilizes a custom alloy 76 steel that enables these Shockwave bits to twist and flex more than a standard bit. Combined with the Shock Zone geometry, Milwaukee claims these bits absorb 3x more torque versus other impact bits! This is important because Shockwave bits better absorb peak torque and prevent breaking so they last 30x longer than typical bits.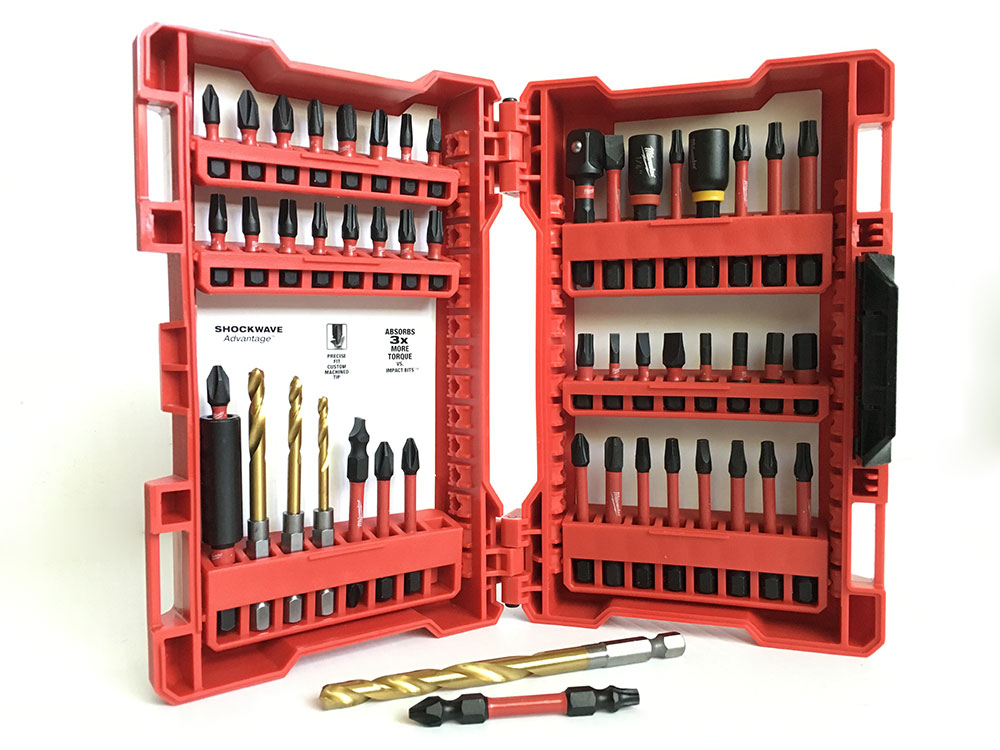 Precision Manufacturing
The best way to avoid cam out (stripping screws and damaging fastener bit) is to select the right size bit. You can tell the difference when a bit perfectly fits and holds a fastener and when it's the wrong size. Precision manufactured bits make it easier to drive screws because they require less force. The Shockwave Bit Set features custom machined tips to reduce wobble and prevent stripping.
What Could Be Better?
Milwaukee packs a lot into a small, hard clamshell case. In fact, they may have tried to fit too much as the 1/4″ drill bit doesn't exactly fit. If you do some shuffling around, the clamshell will close with everything inside. However, it's not ideal, and a loose bit is usually the first one that goes missing. This is a small nit-pick for an otherwise awesome bit set.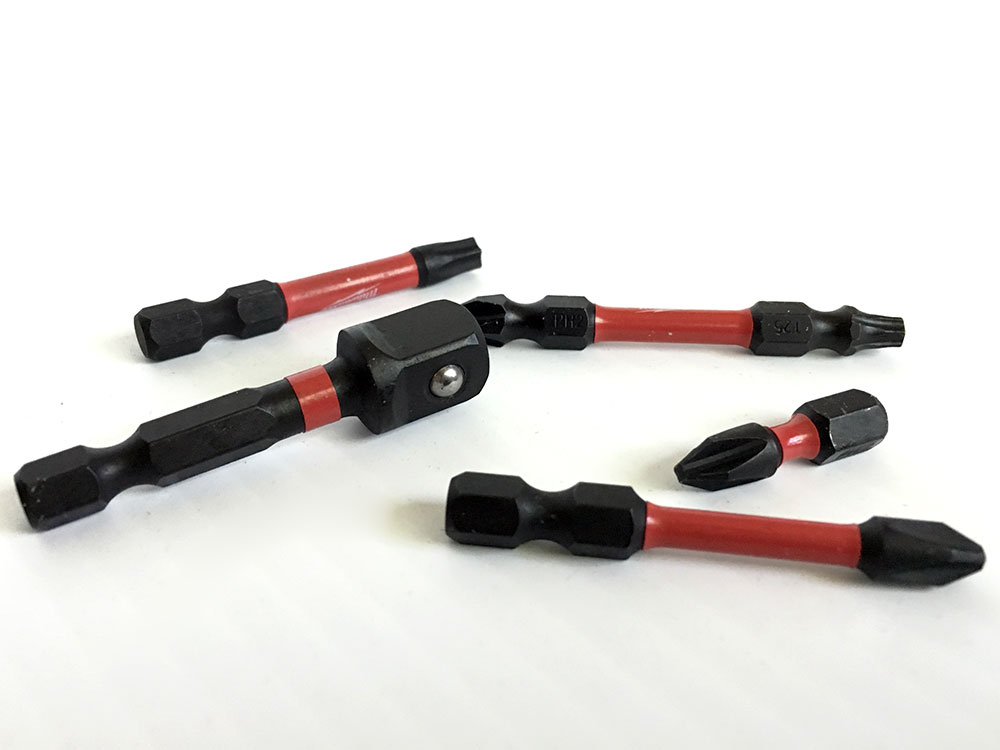 Price and Where to Buy
The Milwaukee Shockwave Impact Duty Driver Bit Set is available at The Home Depot for $29.97. There's a lot to like about this bit set, and at this price point, it's a great choice. Don't have an impact driver? These bits work just fine in a drill driver until the day comes that you pick up an impact.
We'd love to hear your thoughts on the Milwaukee 50-piece Shockwave bit set in the comments below.