Still in Milwaukee and fresh out of the showroom, I wanted to share some pictures and information from my time at the 2012 Milwaukee Tools Symposium. Milwaukee has been busy developing and introducing a lot of new tools, and some of them really hit the mark. I'm headed to Chicago for the Bosch media event, and I'm curious how it'll compare. Follow me on Twitter for instant news and pictures.
M12 Band Saw
The M12 Band Saw (#2429-21XC) is a sub-compact band saw that weighs 6.75 lbs. It only takes one hand to operate, and it's perfect for working overhead. The 1-5/8″ cutting capacity makes it great for cutting things like 3/4" EMT, 3/8" threaded rod and 1-5/8" x 1-5/8" Unistrut. I tried the band saw on PVC, copper, rebar, angle iron and Unistrut. It cut well, albeit slowly through the rebar. I could see this being a great addition for a plumber, electrician, HVAC specialist and more.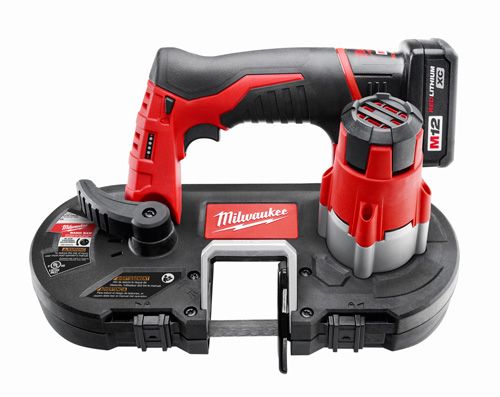 M12 Heated Jackets
The M12 Heated Jacket was wildly successful, and Milwaukee is riding that wave by introducing a few new styles, including a much-requested black version. Some of the other upgrades include a fleece liner, independently controlled heated pockets, and a powered USB port for charging portable electronics.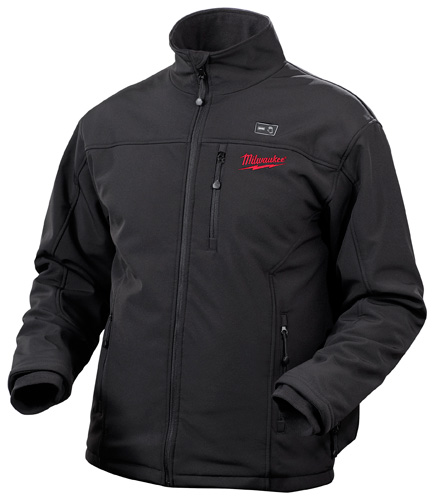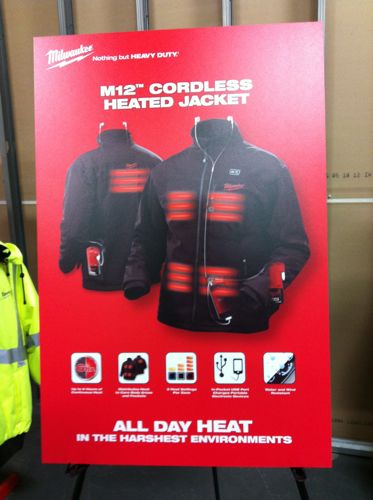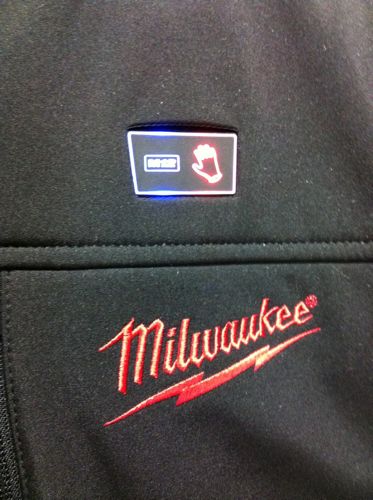 The high-vis version lacks some of the niceties (heated pockets, USB charging) in lieu of ANSI class III certification, a removable hood and a 12v DC plug adapter (cigarette lighter adapter).

Modeled here by Jay from CopTool
Torpedo Levels
I'm always amazed when manufacturers pack new features into a seemingly mundane product, and that's exactly what Milwaukee did with a pair of new levels. The first level (#48-22-5109) can ream pipe and PVC and has magnets spaced for popular-sized pipe diameters.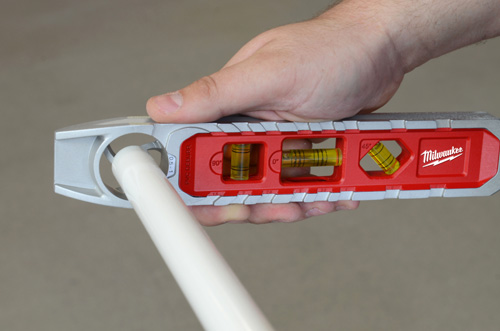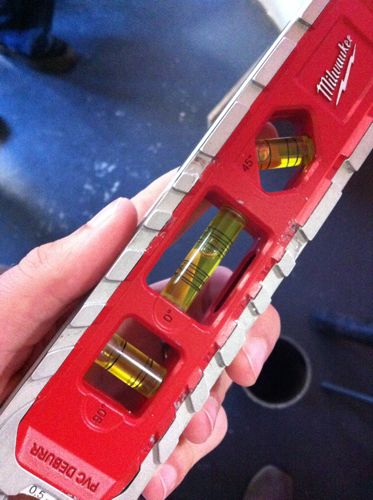 The second level (#48-22-5009) is designed to hang from light switches and outlets to ensure a perfect install, features a clever notch to go around pipe seams and includes readouts for 0°, 30°, 45° and 90°.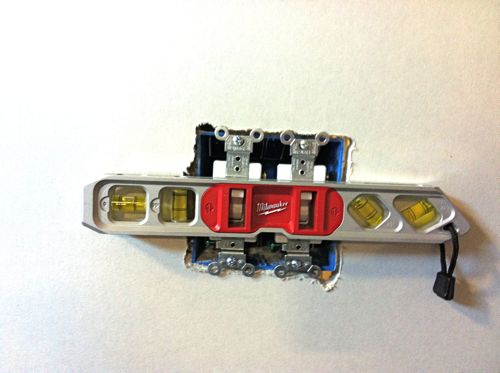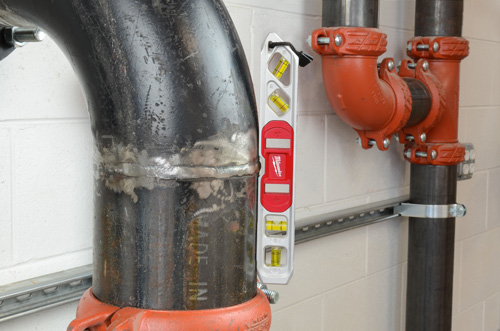 M18 Fuel
M18 Fuel is the 18v, brushless motor lineup and brushless motors are a hot-topic right now. Milwaukee is responding with a slew of new products including drill/drivers, impact drivers and impact wrenches.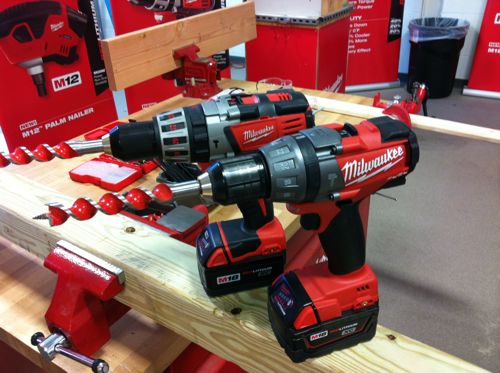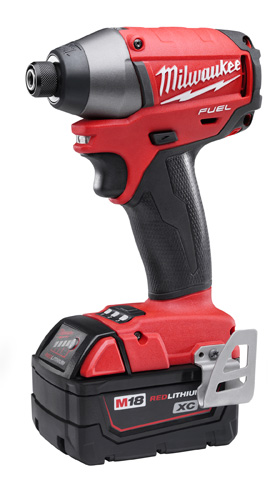 We had a fun time testing them out and even burned out a competitors product (see the smoke). I won't quote you numbers, and I'm eager to run my own testing to see just how well these brushless motors perform. Milwaukee has also been working on battery technology, but I can't say more than that.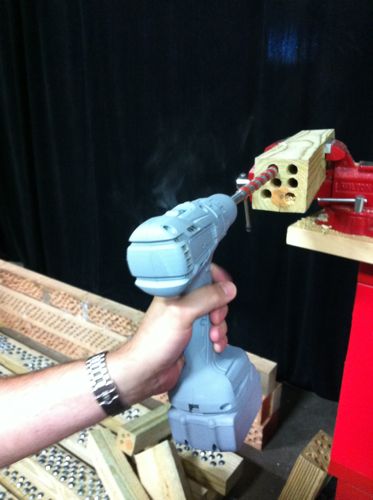 M12 Universal Dust Extraction
Dust extraction is another target for manufacturers because of increased focus on health concerns, and the M12 Universal Dust Extractor (2306-22) works with all rotary hammers, including competitor's product. It's powered by a separate M12 battery and features replaceable HEPA filters.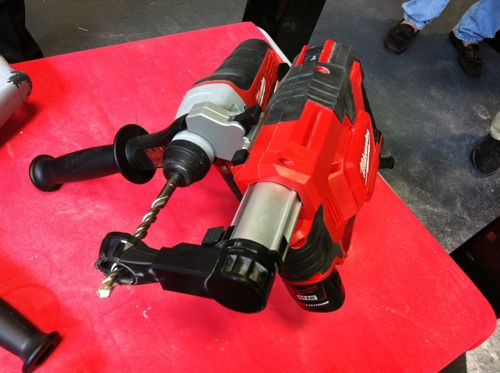 Milwaukee showed us all these tools and more. If you have specific questions, I'll field them as best I can or try to track down the right answer. I'm headed to Bosch later today so look for more tool news to come!