Every year, a small subdivision of Baltimore City located on the 700 block of 34th street puts on a spectacular Christmas lights display–the kind of show that gives Vegas a run for its money.
We've been every year of the last five, each year before only driving amidst the bumper-to-bumper traffic to get a look at the light displays and decked halls. This year, we decided to park down the street and take a stroll down 34th street so we could share the scenes with you.
If you're not from Baltimore, you probably only know Miracle on 34th Street as the 1947 classic with Natalie Wood and Gene Lockhart.
When that movie debuted, two of the folks who lived on 34th street in a subdivision called Hampden decided to start a tradition that has brought holiday cheer to hundreds of thousands of visitors. It's grown over the years and now nearly every house on the block participates. In fact, they've done all but written the celebration requirement into the deeds of the properties!
The decorations are cheerful and eclectic, with Christmas trees made of lights, vinyl records, and even hub caps. One of our personal favorites: the Old Bay Christmas tree, decorated with hanging cans of Old Bay Seasoning, a MD crab-lovers favorite! The blizzard of 2009 added snow to the mix, really making this year special.
Aside from the thousands of lights, there's peace signs, menorahs, blow-up santas, nativities, reindeer, dolls, and one house with a walk-in tour that featured snow flakes painted on the floor and metal artwork.
If you get a chance to visit the Baltimore area during the holidays, you must walk through! For those of you who can't make it in person, here's a walk down 34th street, in pictures…
34th Street Baltimore Picture Tour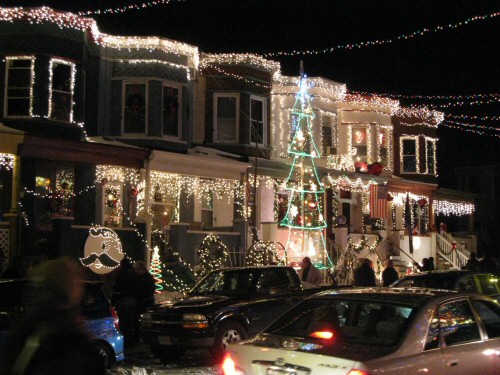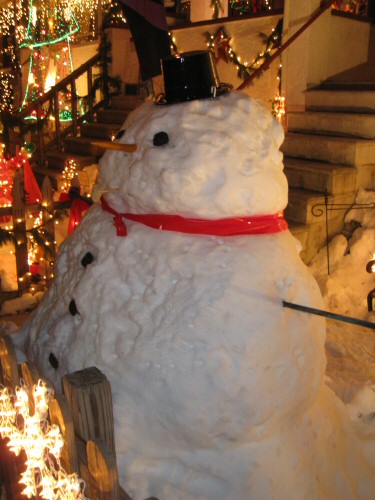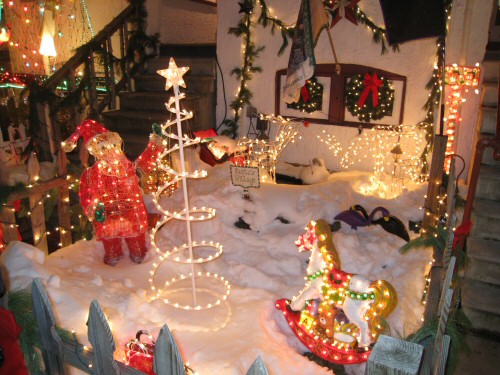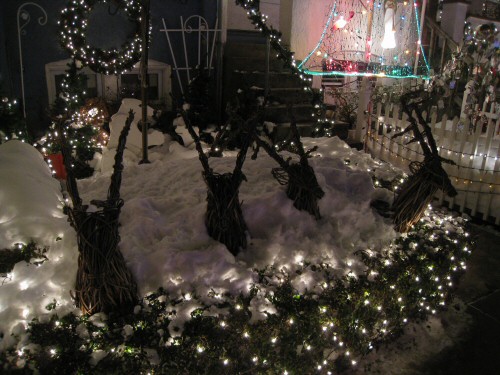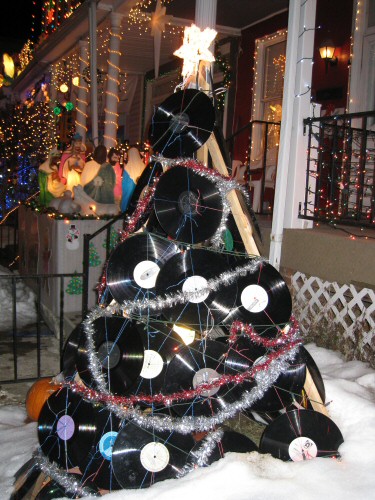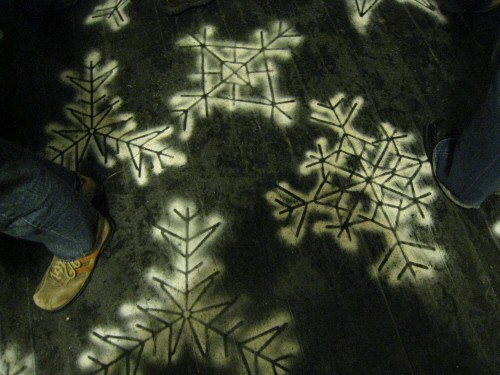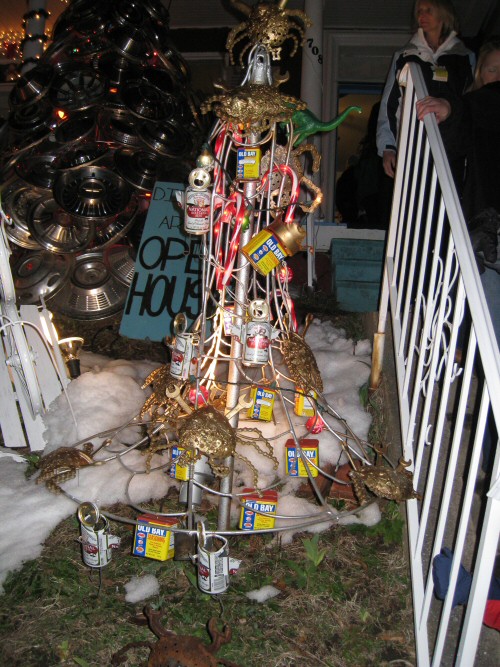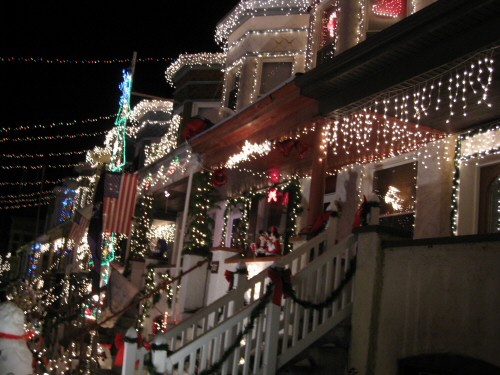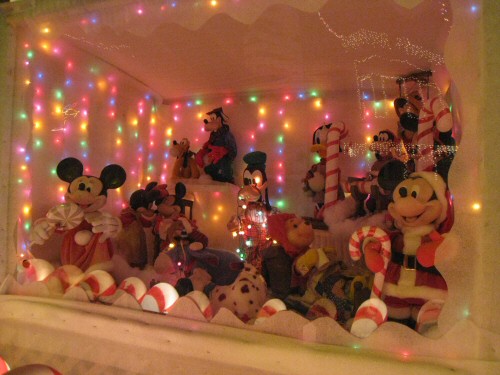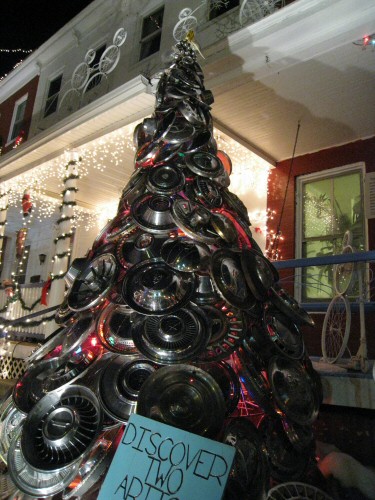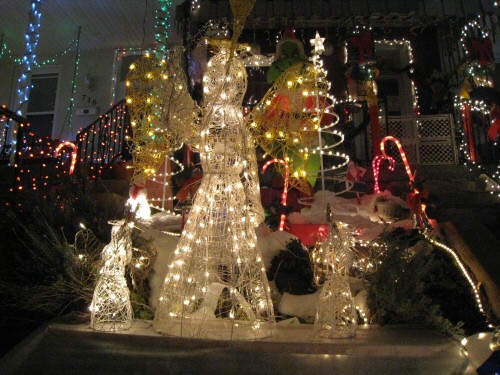 Merry Christmas Eve!
As all of us here at One Project Closer are prepping our homes for the big celebration, we hope your families are together, safe, and healthy this holiday season. Thanks for reading and commenting here so frequently. We absolutely love this hobby – and you all make it really great for us.
What do you think? It is the most wonderful time of the year, isn't it?
P.S. If any of our readers actually live on 34th street in Baltimore, drop us a line so we can say thank you! And keep up the good work!