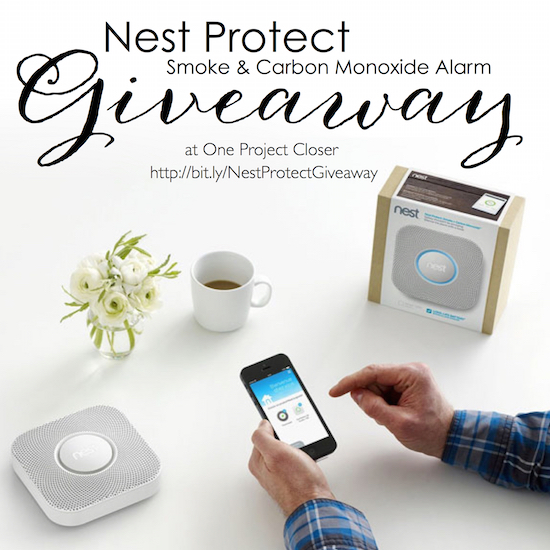 This giveaway is sponsored by Total Protect Home Warranty and Nest. Opinions are all mine.
So I know we've had a lot of giveaways recently – in fact, if you haven't heard, every weekend we have a new giveaway at our Creativity Unleashed Link Party (everyone can enter to win!). But this giveaway I am particularly excited about – the Nest Protect, smoke and carbon monoxide alarm. If you haven't heard about Nest products, they really are amazing. Not just because they are beautifully designed, but they also give you control and peace of mind when you are away from home. The Nest Protect has an industrial-grade sensor, performs tests automatically so you don't have to remember, and lasts up to 10 years. It's the first smoke and CO alarm you can hush from your phone, it tells you what's wrong and can even alert your phone in case you're away.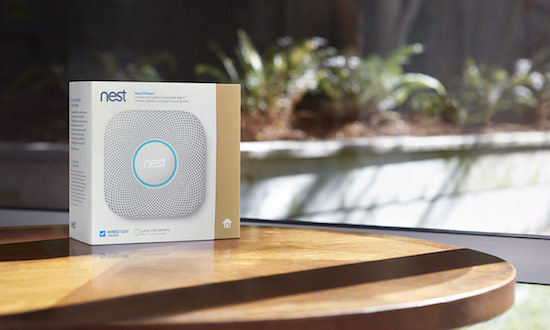 We were also sent a Nest Protect to try out in our home, and I was not disappointed! We downloaded the free app onto our iPhones and set it up in about 10 minutes. It may have taken a little longer than customary because I was being pretty annoying taking pictures. haha But in all seriousness, it was very easy. We had a little trouble connecting our Nest Protect to the wireless internet, but after a few times it connected and worked great. The fault may have been on our end, but if you have trouble too, don't freak out, just give it a minute.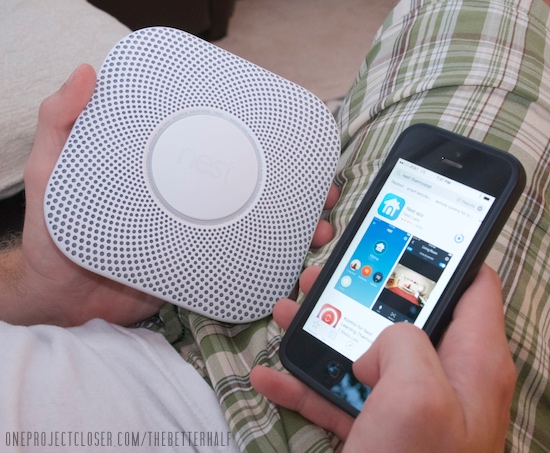 As far as installation on the wall, the footprint of the Nest Protect was the same as the existing, not very fancy smoke detector and was very simple. Ideally, in the future, I would like to have all our smoke detectors be Nest Protect, but for now we just have one. As we were deciding where to put it, I voted for the top floor, since smoke rises. Well, Ethan said if we were going to have a Nest Protect it was going to be in the entry way so we could show it off. haha So that's where it is! And I love that it even has a motion sensor night-light for the middle of the night when I can't find a light switch getting a drink of water.
There you go – super easy, cute design, peace of mind, and another excuse to play on your iPhone. Doesn't get much better than that! Oh, and TotalProtect Home Warranty, a national leader in home appliance and system protection plans, has partnered with Nest for a limited time promo that gives homeowners a complimentary Nest Protect with a qualifying TotalProtect Home Warranty plan – a retail value of $99! Pretty great, huh?
Nest Protect Giveaway
As Always, thanks for reading…entering our awesome giveaway for the Nest Protect!
Don't forget to check us out on Facebook and Pinterest!
Images via Nest.com