Last week I attended a media event sponsored by Shaw Floors to announce a new line a flooring. Shaw and HGTV are pairing up to bring you the new HGTV Home line complete with laminate, hardwood flooring, carpet and area rugs. To celebrate the kickoff, Shaw had several bloggers down to Ashville, North Carolina, and we got to create an entire room from scratch! You might think that isn't very interesting, but imagine walls moving at your whim, light fixtures appearing as if from magic, and all the home furnishings you could ever want.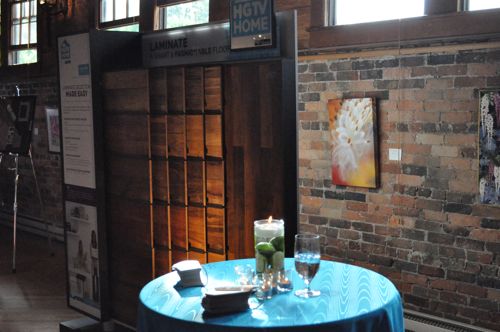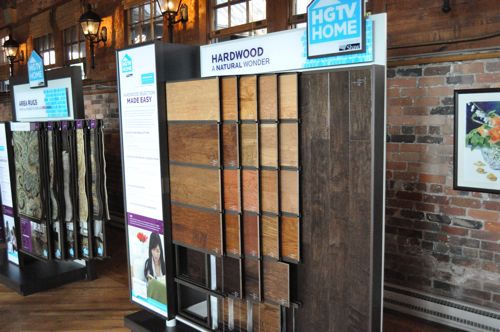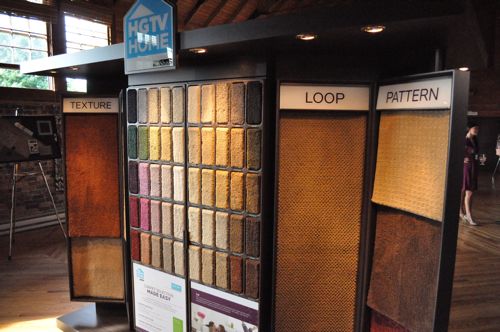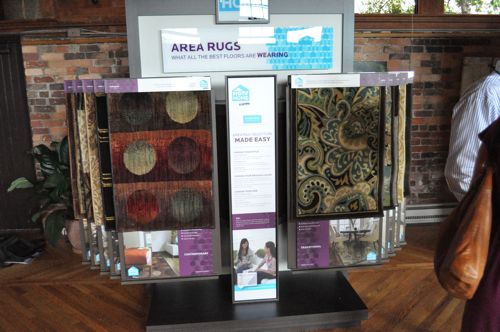 They partnered us up and I had the luck of working with Carmen from The Decorating Diva. We started by selecting a floor, and I was fortunate enough to draw the laminate / area rug card. Choosing a laminate was difficult because they had a lot of great options. They looked just like wood, and you couldn't tell the difference until you walked on them. After much deliberation, I selected the Chrystalline laminate in Oregon Trail Ash and Orleander breeze area rug.
Here's a teaser photo of my choices: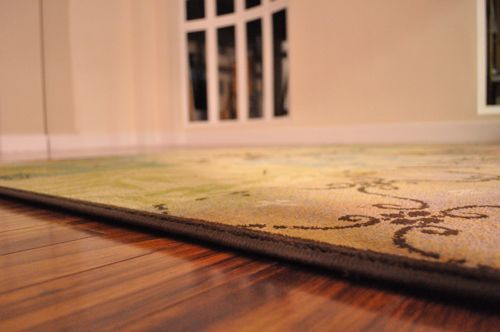 We got a brief tour of the Tribuzio Hilliard Studio and even saw a few bays already set up for the photo shoot. I'll never look at a magazine spread the same. It's crazy how they are able to manipulate light, hide defects and make everything seem so real.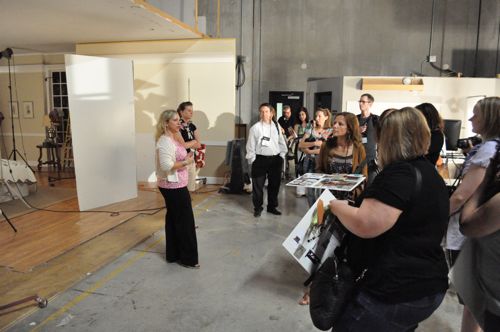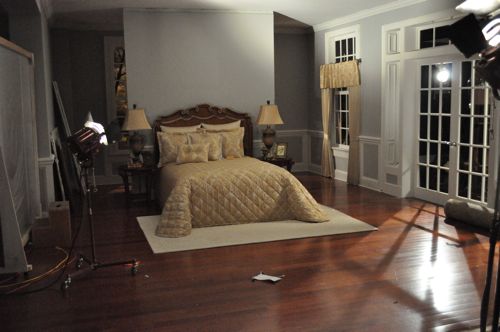 They had so many different pieces of home decor. It was like a cross between BJ's and Home Goods.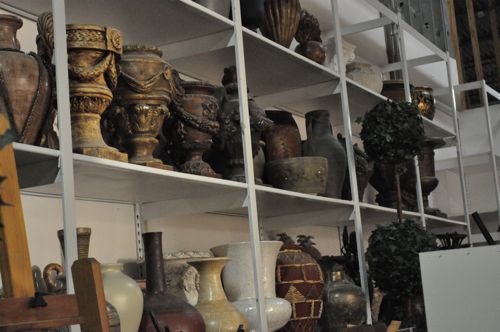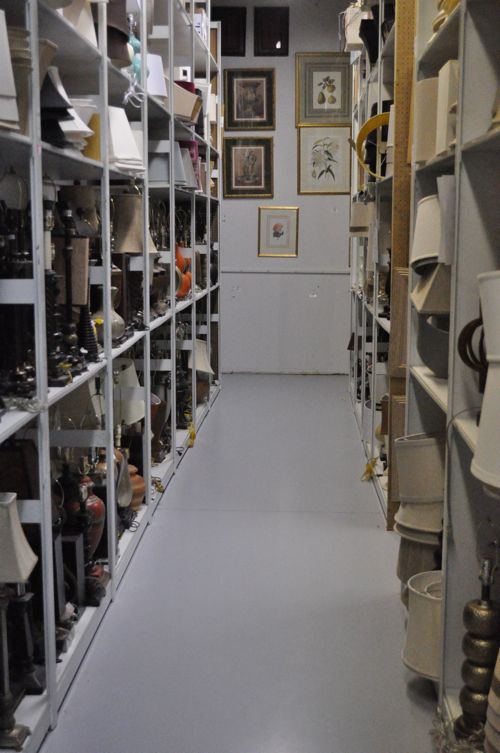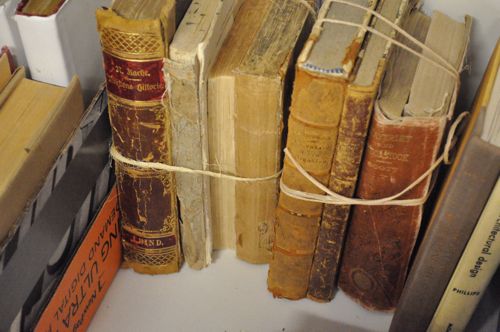 On a bus ride, Carmen and I worked through our vision for the room. We wanted a living room that was young, trendy and welcoming. It was important for everything to not only be sophisticated, but also functional. Working with Loura Lockwood, a senior designer at the Tribuzio Hilliard Studio, we went about making that a reality.
Here's our area, with the laminate installed (overnight) and the 8×10 area rug. You can see we've already started moving in the bigger pieces of furniture.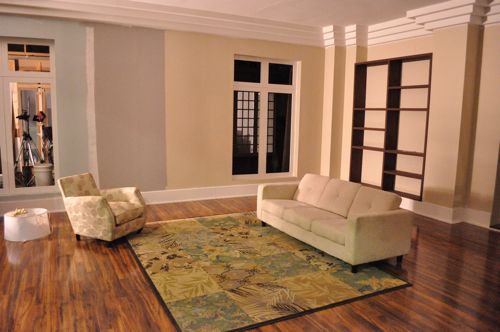 We wanted a fireplace, so they brought one out.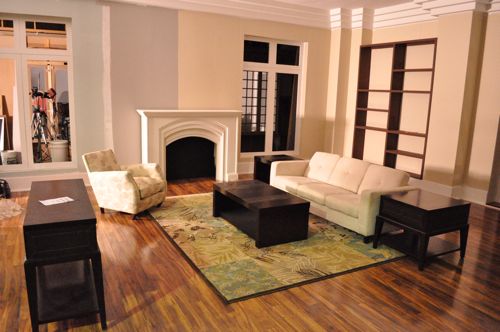 And we grabbed some of the bigger accent pieces. Notice the wall that appeared out of nowhere?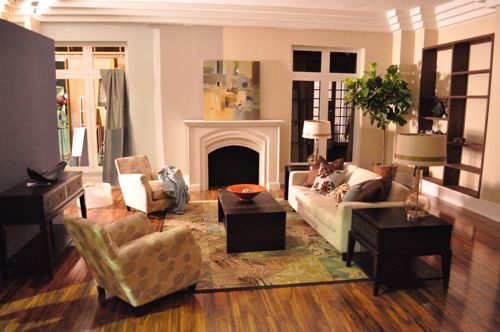 That night, they painted the room for us. We chose a neutral beige for the walls and a pale greenish- yellow for an accent.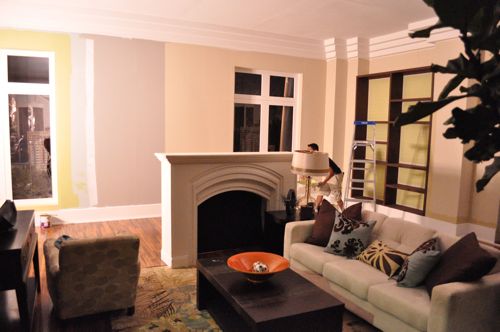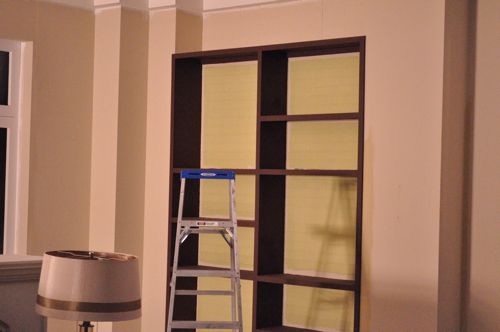 From there, it was a lot of running back and forth to grab things like paintings, place settings, vases, clocks, lamps, mirrors, and more. They even provided fresh flowers.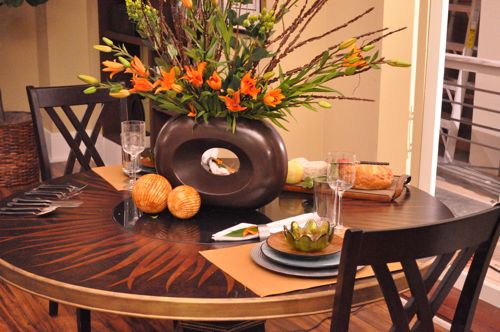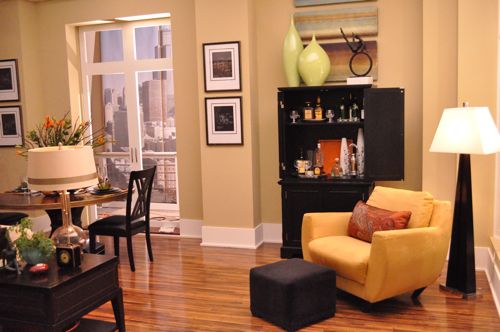 See that chandelier? It's actually two different light fixtures with an extension cord just off-camera, and it wasn't there five minutes ago.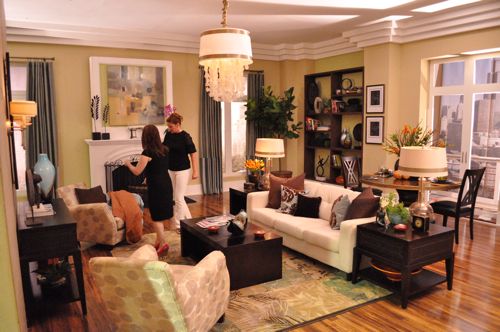 I was really proud of the finished product. Check out the faux fireplace. That's real flame created with a little lighter fluid- perfect for two minutes of ambiance.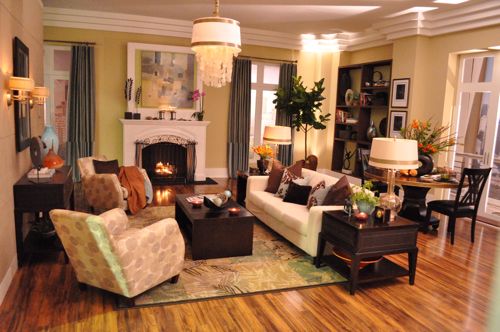 The fun doesn't stop here. Shaw will be providing professional photographs of our room along with the other blogger-inspired spaces. When they do, readers will vote for their favorite and have a chance to win an area rug for themselves. More details to come!