You've probably seen the press releases and stock photos of the new Sonicrafter X2 making the rounds. I've found it's tough to get a real sense of a tool and how well it performs before it's in your hands. That's why I'm excited that we have the new X2 in our shop, and so far I'm really impressed.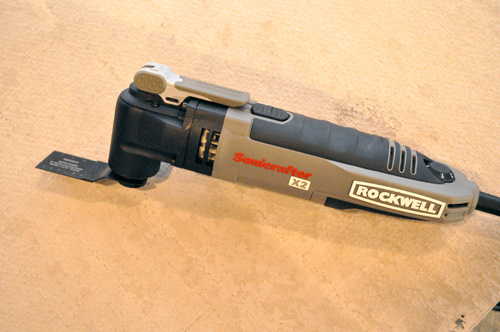 The Sonicrafter X2 (model #RK5139) is one of four new offerings from Rockwell that will be available in October 2012, and the X2 has several key features that I really like.
Tool-Free Accessory Changes
I hate keeping track of those Allen keys to swap out accessories so I'm a big fan that more and more OMT's are offering tool-free accessory changes. To change blades on the X2 you flip the top lever and rotate it in the unlock direction, insert the new accessory and lock it in place.
Rockwell takes it one step further with their Hyperlock design delivering "one ton of clamping force". I've found that some OMT's (like my Dremel) have a hard time holding onto the blade especially when I'm cutting through dense material. The Hyperlock clamp seems very secure so I'm hopeful that won't be a problem.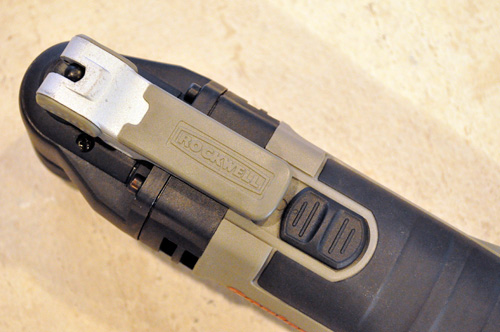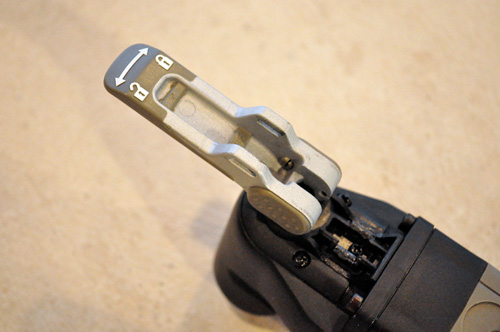 3.0 Amp Motor
Previously only Bosch and Ridgid offer a 3.0 amp OMT (unless I missed one?). I was glad to see Rockwell upgrade the motor to 3.0 amps compared to the prior generation's 2.3 amp motor.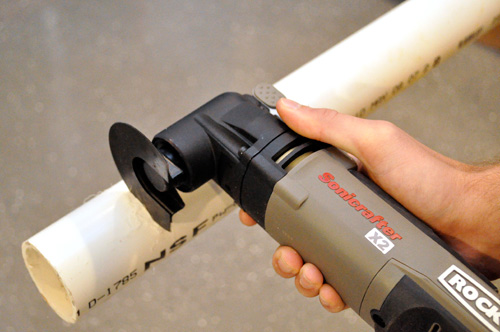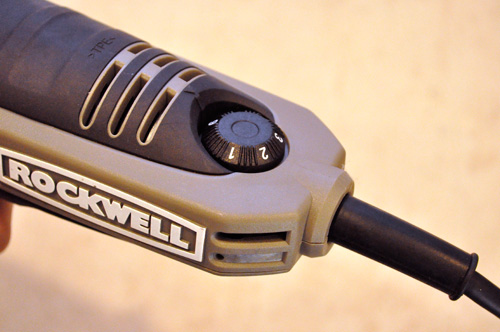 Universal Fit Accessories
I've gathered quite a collection of OMT accessories from Bosch, SKIL, Ridgid, Rockwell, Dremel and Imperial Blades to name a few. Rockwell's new X2 is compatible with just about all competitors' accessories. However, depending on the tool interface they may not be as easy to use.
Plus, Rockwell Universal Fit accessories are designed to fit on any multi-tool you already own.
The X2 comes with 8 typical accessories for cutting, sanding, scraping and grinding. Rockwell also includes another accessory called the Sonishear Scissor attachment which handles materials up to 5/16″ thick.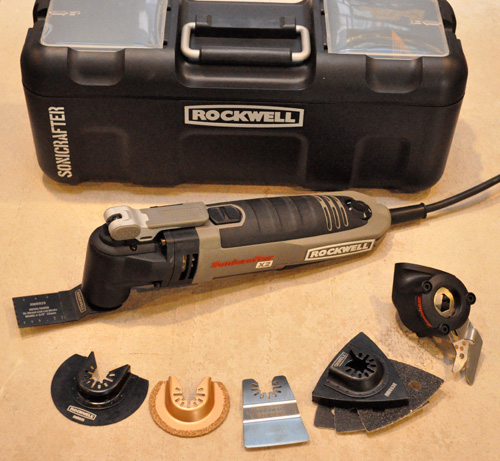 Hardcase
Rockwell has a new case for the X2 for storing the tool and accessories. It's compact, waterproof and features two storage areas on top for easy access.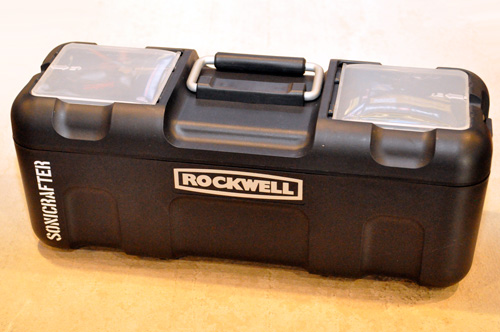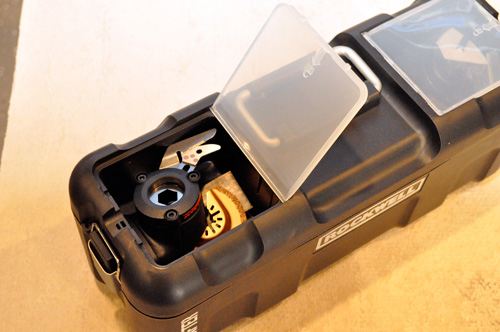 Specifications
For details on the new Sonicrafter X2 and Rockwells other new OMT offerings, check out the Rockwell site.
Sonicrafter X2 (RK5140, $149)
The most powerful and fastest cutting Sonicrafter
3.0 amp motor (compared to previous model's 2.3 amp motor)
Hyperlock tool-free (quick-release) system
Constant speed control, which electronically maintains speed-of-cut under load.
Variable-speed dial for precise control
Oscillations per minute (OPM): 11,000-20,000
Oscillating angle (degrees): 3.2"
Weight: 3.30 lbs.
Cord length: 10 ft.
Nine (9) Universal Fit accessories include (1) 1-3/8" bi-metal end-cut blade, (1) 3-1/8" HSS semicircle saw blade, (1) rigid scraper blade, (1) sanding pad, (3) sanding sheets, (1) carbide semicircle (grout) blade and (1) Sonishear. Plus hard case.
Warranty: 2 yrs.