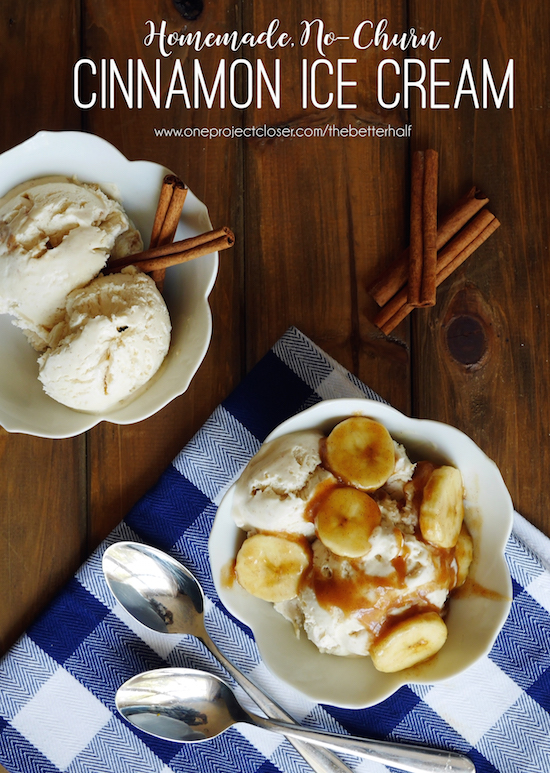 Hello, friends! Today, I have so much more to share with you than just my new No Churn Cinnamon Ice Cream recipe. I'VE GOT BIG NEWS!!! Today is the day we've been waiting for – Lisa Leake's new 100 Days of Real food: Fast and Fabulous Cookbook came out today. I've been a big fan of her's for years. We love her pancakes, pizza dough, 5-minute brownies, and of course, all her amazing school lunch ideas!
Lisa was sweet enough to include me as one of her Cookbook Ambassadors, she sent me an advanced copy so I could try out some recipes and share the exciting news with you. Lisa also sent my bloggy bud, Carol at Weeknight Dish a copy – so go check out her review…and she's giving away a copy!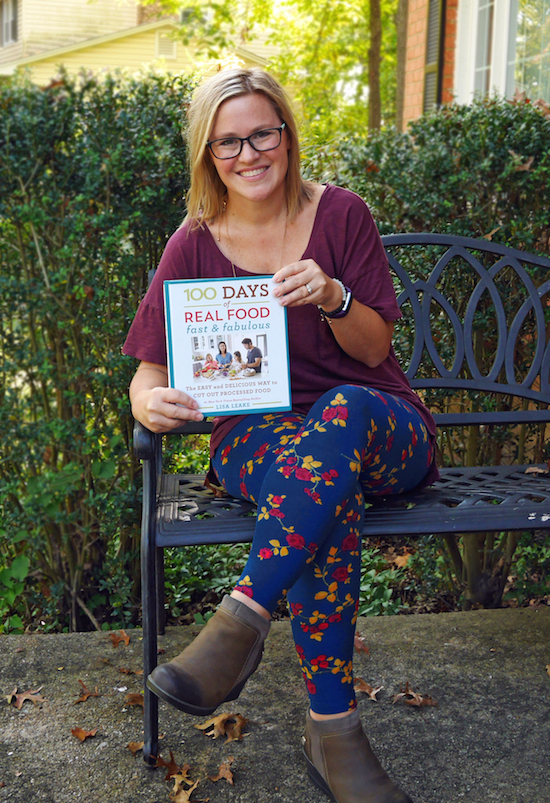 If you've been following us since the summer, you know I have been obsessed with making lots of different types of no-churn Ice Cream. Well, Lisa has THE MOST AMAZING recipe in her new cookbook for Cinnamon Glazed Bananas and she said I could share it with you! Of course, I'll also share my recipe for making your own No-Churn Cinnamon Ice Cream that is healthier and even more delicious than most store bought ice creams. It still has a good bit of sugar and is a rare treat in our house, but this makes for a good alternative to a lot of other highly processed, chemical-filled desserts.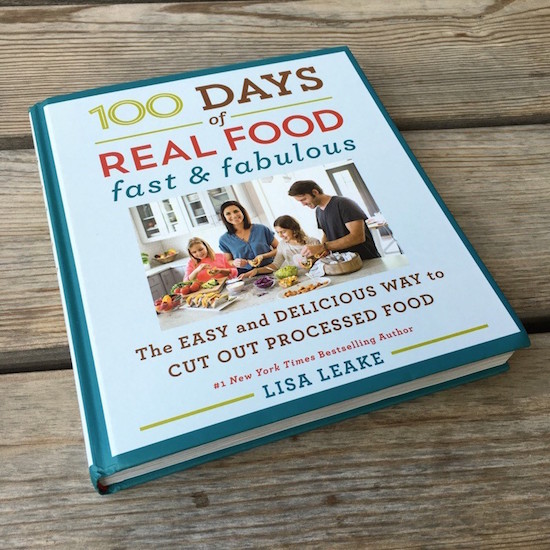 Cinnamon Glazed Bananas
A big thank you to Lisa for sharing this amazing dessert in her new Fast and Fabulous cookbook, now available on Amazon.com!
Difficulty: Super easy
Prep time: 5 minutes
Cook time: 5 minutes
Makes 4 or 5 servings
Ingredients:
2 tablespoons butter
1/4 cup pure maple syrup
1/2 teaspoon ground cinnamon
1 teaspoon pure vanilla extract
4 large bananas, cut into 1/2-inch-thick slices
Vanilla ice cream (recipe to follow), for serving
In a skillet, combine the butter, maple syrup, cinnamon, and vanilla and set over medium heat. When it starts bubbling, add the bananas and cook for 30 to 60 seconds, stirring to coat. Serve as is or over vanilla ice cream.
LISA'S TIP: You could try this cooking method with other fruits as well, such as apples, pears, or blueberries!
No Churn Cinnamon Ice Cream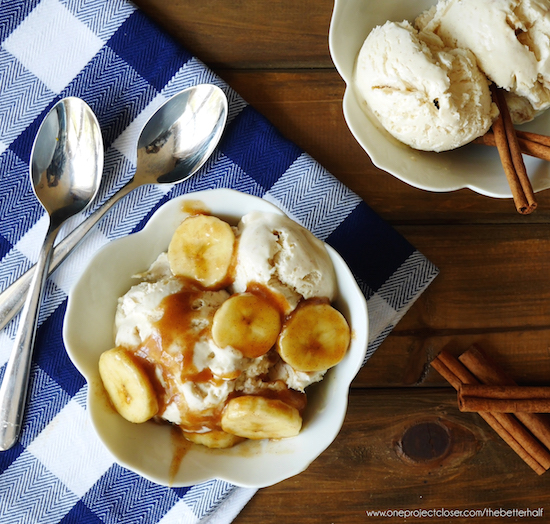 Ingredients:
2 cups Heavy Whipping Cream
14 oz can Sweetened Condensed Milk
2 teaspoons Vanilla Extract
2-4 drops Cinnamon Bark Young living Essential Oil
In a large stainless steel or glass mixing bowl, whip the Heavy Whipping Cream and vanilla until just thickened. If you whip the cream too long the ice cream will be more fluffy and light than thick and rich, so try not to over-whip. Then, mix in Sweetened Condensed milk and Essential Oil (2-4 drops, to taste).
Place mixture in a pan, cover with plastic wrap and freeze for 4-6 before serving, but overnight is best. ENJOY!
What do you think of this no churn cinnamon ice cream? What fruits do you plan to glaze on top?
I hope you'll go check out Lisa's amazing new cookbook, and tell her I said hi!
As Always, thanks for reading!

Don't forget to check us out on Facebook , Instagram, & Pinterest!