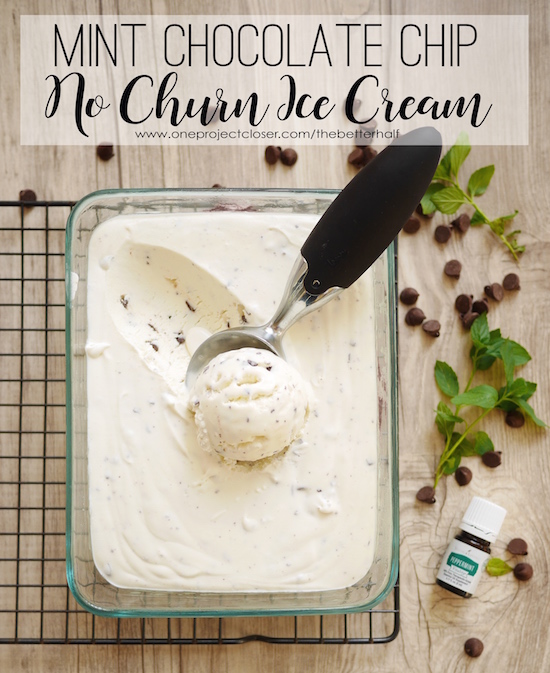 Prepare yourself because this is about to become a household favorite. Seriously, this No Churn Mint Chocolate Chip Ice Cream might just be my most amazing creation to date! I served it last night at a dinner party and it was a huge hit. My cousin said it was better than Blue Bell. Now, I don't really know what Blue Bell Ice Cream is, or its significance, but my cousin assured me that it was a very high compliment.
*I originally shared this recipe and printable in 2016 but wanted to share it again for some of our newer readers. Even if you've made it before, here's a reminder that its a keeper!
What I can tell you is that this is sweet, rich and creamy and only takes 5 minutes to make! Also, I love the chopped dark chocolate, but the beauty of this recipe is that you can use any chocolate. Just pick your favorite candy bar and start chopping. Mini chocolate chips would probably also work nicely. As for the mint flavor, it is just the right amount of mint flavor and I got to use my favorite Young Living oils!
Simple, no churn ice cream is great for those us of who don't have room for one more small, kitchen appliance, like a ice cream maker. Plus, its hard to find store bought ice cream that tastes this great and has simple ingredients (without all the junky chemicals, high fructose corn syrup, etc.).
No Churn Mint Chocolate Chip Ice Cream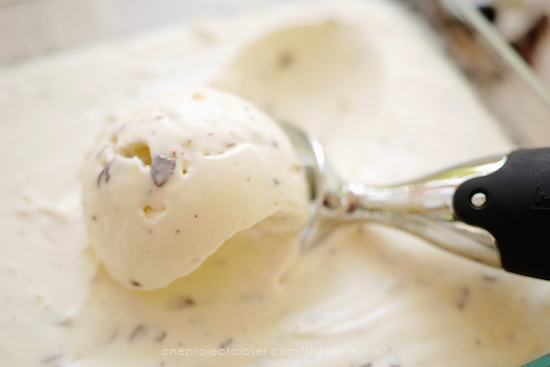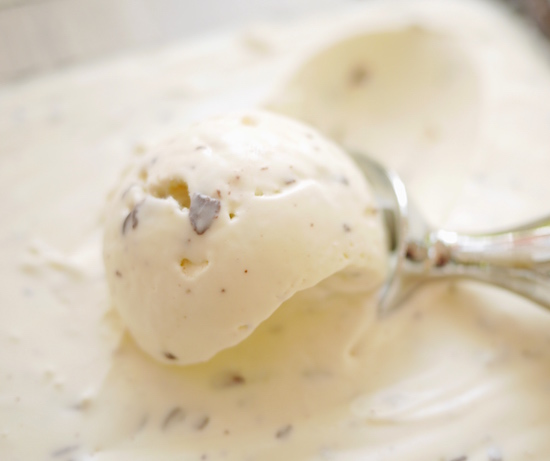 Mint Chocolate Chip Ice Cream
2016-07-22 19:13:10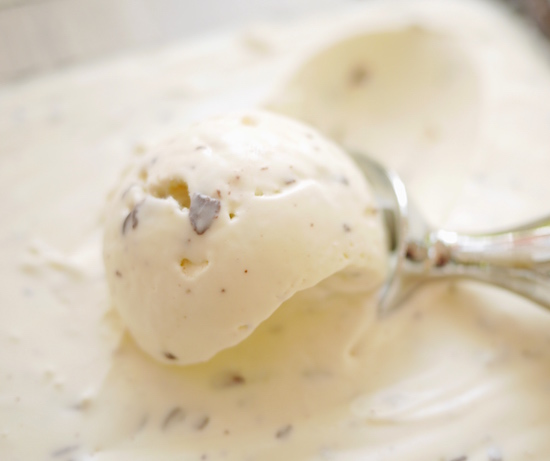 Serves 6
This smooth, rich ice cream makes the perfect treat for the whole family!
Ingredients
2 cups Heavy Whipping Cream
14 oz can Sweetened Condensed Milk
2 teaspoons Vanilla Extract
5 - 7 Drops of Peppermint Vitality Young Living Essential Oil, to taste
Chopped Dark Chocolate, to taste
Instructions
In a large mixing bowl, whip the Heavy Whipping Cream and vanilla until just thickened. Then, mix in Sweetened Condensed milk and Essential Oil. Then stir in chopped chocolate. I used about 1/2 cup but you could add more or less, depending on how much chocolate flavor you like.
Place mixture in a pan, cover with plastic wrap and freeze for 4-6 before serving, but overnight is best. ENJOY!
Notes
If you whip the cream too long the ice cream will be more fluffy and light than thick and rich, so try not to over-whip.
One Project Closer https://www.oneprojectcloser.com/
Free Mint Printable
No recipe is complete without a cute saying and printable, right? Okay, so maybe I just love an excuse for a plant pun. lol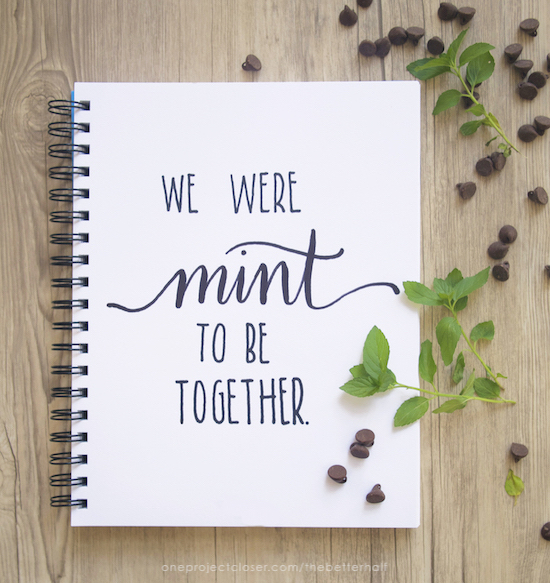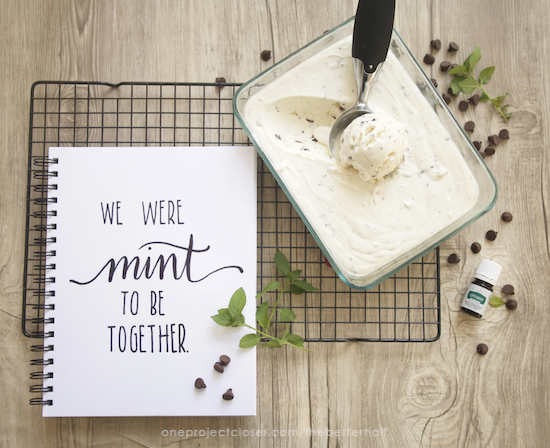 I dare you not to LOVE this ice cream. Go ahead!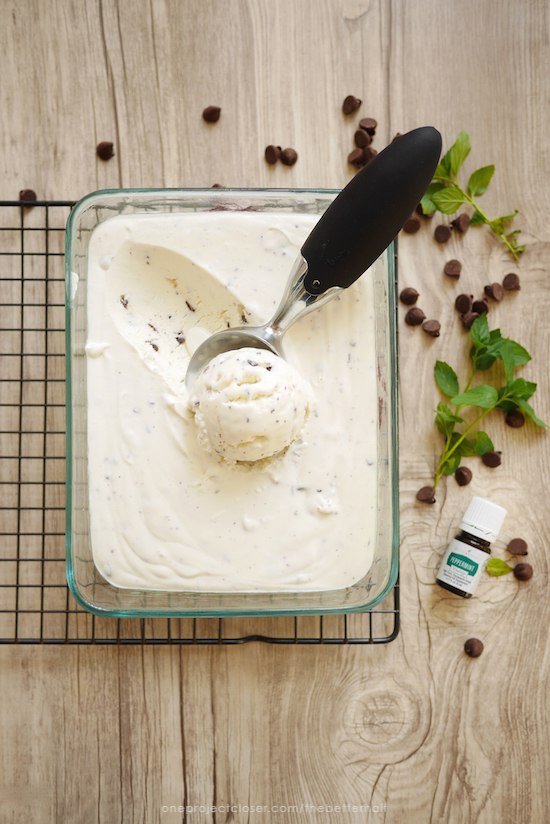 What do you think of this no churn mint chocolate chip ice cream? What your favorite no churn ice cream flavor?
As Always, thanks for reading!

Don't forget to check us out on Facebook , Instagram, & Pinterest!