Fall is my favorite time of year. Beautiful weather. Changing leaves. Football. Family time. So to celebrate Fall and one of my other favorite things, Young Living Essential Oils, I am having an Essential Oil Promo! If you've been thinking about buying Essential Oils for a while, or are just hearing about all the wonderful uses of Essential Oils, NOW is the time to get started!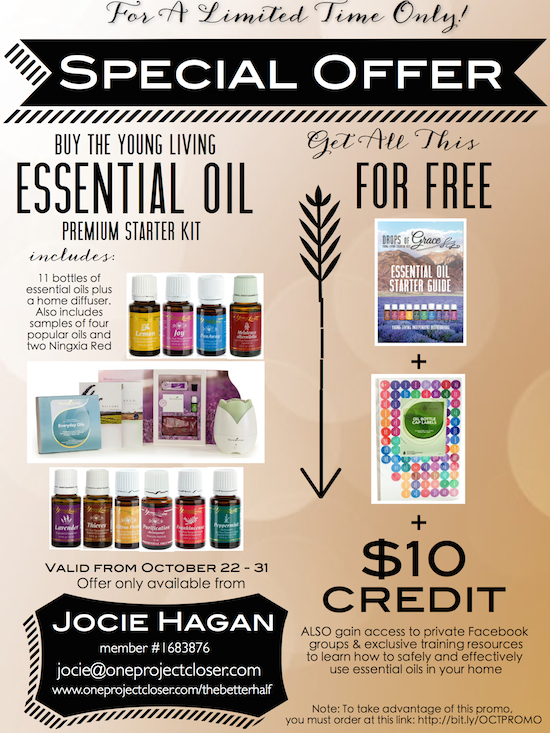 Click here to take advantage of this amazing offer and purchase the Young Living Premium Starter kit using my member link!
The Premium Starter Kit is the best way to get started because it includes 11 Essential Oils, a home diffuser, samples of some of the most popular oils (so you can share with your friends) and two samples of Ningxia Red, all for only $150! The oils in the kit and most of my favorites and the ones I tend to use on an everyday basis. Did I mention this is all worth around $325 if you bought them all separately? Oh, and you get wholesale prices for the rest of the year!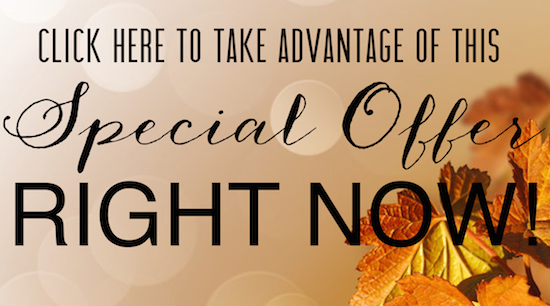 After you sign up, I'll mail you the extra goodies, including a set of Essential Oil Bottle Labels and an Essential Oil Starter Guide that will give you even more in-depth info on how to use the oils in your home and medicine cabinet. PLUS you'll receive a $10 credit on your Young Living account that you can spend however you'd like. By signing up, you also become a member of my team and get access to tons of resources and private Facebook groups, and of course, ME! woot woot.
*Click here if you need step-by-step instructions on how to sign up for your Premium Starter Kit.
Since getting my oils last year, I have replaced so many health and beauty products in my medicine cabinet and closet! My favorites include Chocolate Peppermint Chapstick and Men's Shaving Kit, but I'm super excited to try this Cinnamon Vanilla Sugar Scrub too.
As always, thanks for reading!
Don't forget to check us out on Facebook and Pinterest!
These statements have not been evaluated by the FDA. Products, ideas and techniques mentioned are not intended to diagnose, treat, cure or prevent any disease.