If you've been following along on Facebook and Instagram, you have already heard, but WE MOVED!
In some ways it was bittersweet. We loved our town home – we moved in almost 9 years ago, when we were married. We poured our hearts (and sweat) into making it ours. Both our girls were born there. And we built amazing friendships with our neighbors. Many summer nights, we sat outside, watching the kids play, eating pizza and having a drink.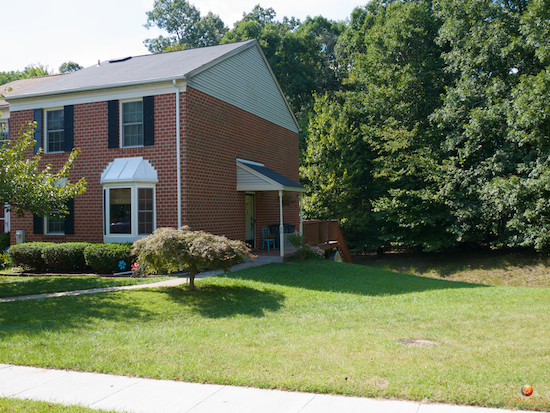 Photo credit: Chris Paulis Photography
It was so hard to say goodbye, to the friends and the house itself. But, we moved one town over and are keeping the townhouse as a rental. So, it's not really goodbye.
As for the new home, I have to start at the beginning. We had worked with our realtor to look for a single family home back in January, but just never found a good fit. So we decided to stop looking for a couple of years. Then, several weeks ago, we were at my parents house and took a walk. We saw that our friend (and realtor) was at a neighbor's house, working on preparing it for sale, so we decided to go in and say "hello."
As Ethan and I walked through the home, we fell in love. It is the (almost) exact replica of my parent's home, where I grew up. But nothing had been updated. but, you know, we DIY people like to make things our own. Even without the updates, the house had a fresh coat of paint and new carpet, making it move in ready. As we looked around, we tried not to get carried away, well honestly Ethan tried not to. I was carried away and trying to take him with me.
But then we stepped back outside and looked at the house again. It has red siding with orange brick. Not what the average person is looking for, I know. And honestly, it is on our list to paint eventually. But, a few weeks before, Lucy (3yo) had been talking with Ethan and asked him to build her an orange and red castle. Ethan and I looked at each other and realized that this was our orange and red castle.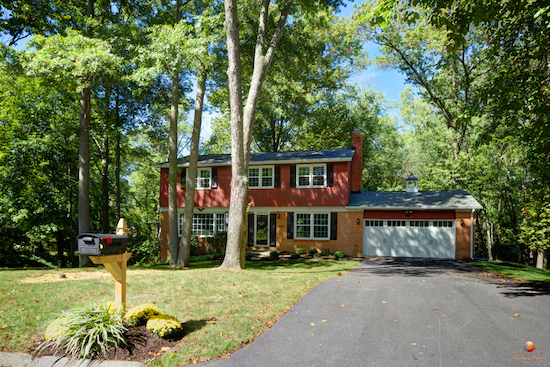 Photo Credit: Chris Paulis Photography
After that we moved fast and the sellers and their realtor bent over backwards for us – we are just so thankful for them!
We settled Friday, October 3rd and moved that afternoon. The morning we moved my mom realized that they had moved into their home on the same street exactly 25 years ago, on October 3rd!
My Instagram Home Tour
As I make over different rooms, I'll be giving you the tour, but here are a few Instagram pics from the week that will hopefully hold you over til I can share more! If you aren't already, please follow me on Instagram (jocieopc) for more house pix. I've been using the hashtag #OPCmove2014 if you want see them all or share your own ideas for our home.
Anybody recognize where this canvas was in our townhouse? I carried it in and put it on the mantel to get it out-of-the-way, and now I kinda like it there. What do you think?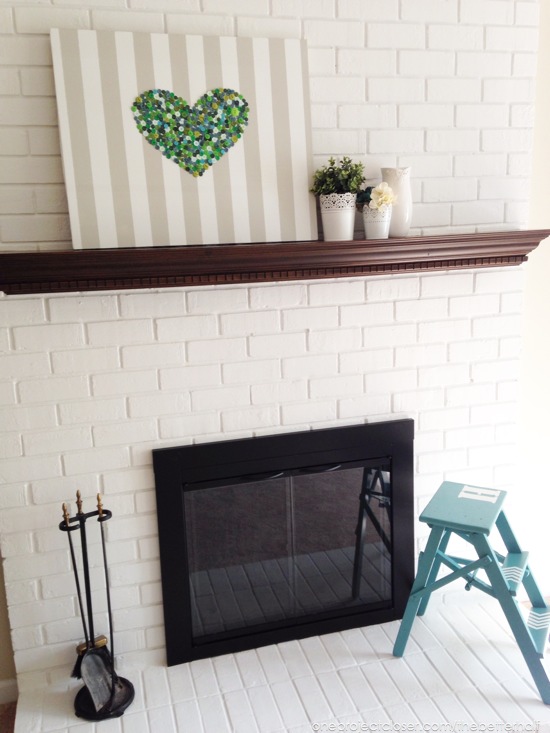 This was in our kitchen but we didn't have a great place for it. So I hoped on Rhonna Designs and found a cute design, and quickly free-handed it onto the chalkboard.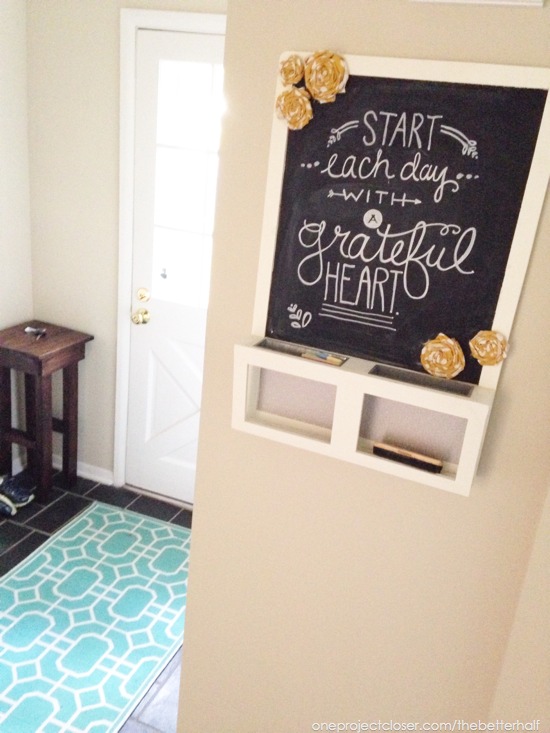 Here's a little arrangement in our dining room. Soon coming, the plate wall!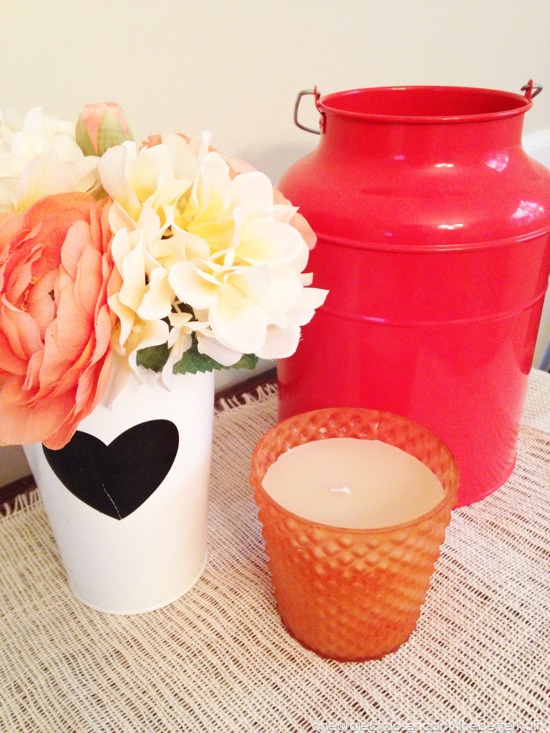 One of my absolute favorite things about the new house is the screened in porch. What a great way to wake up in the morning.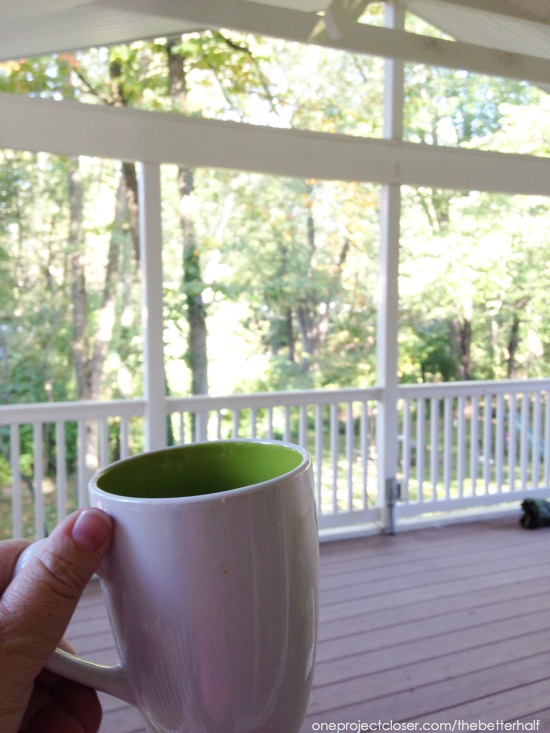 And finally, our front stoop. Mighty cute with these mums and new mat from Target, right?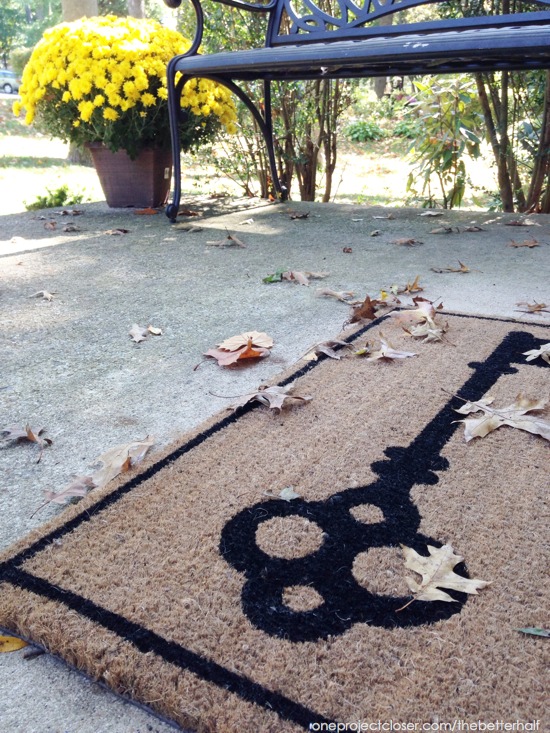 What do you think? How do you like our new house so far?
As Always, thanks for reading!