Thank you so much for reading along at One Project Closer about how to paint with wine, the perfect Girl's Night activity!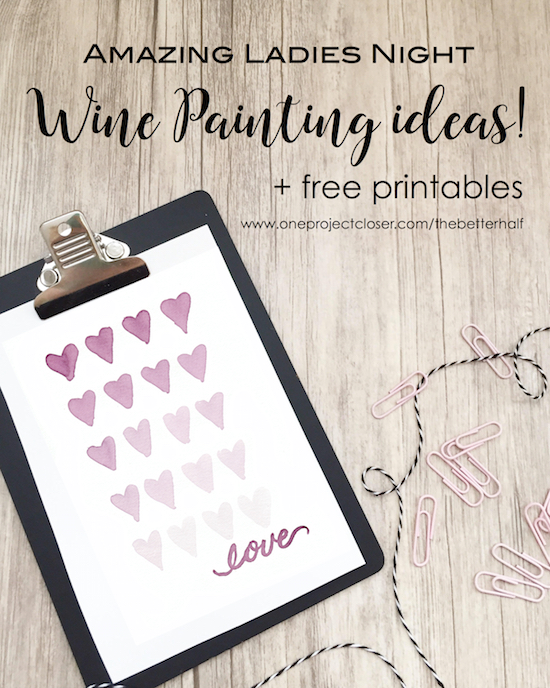 This past weekend, I hosted a Watercolor Painting night for a few girl friends. Good friends, food, paint, wine. It doesn't get any better. At some point in the night, I reminded the girls to not accidentally dip their brushes into their wine glasses. One of my besties, Colleen, jokingly said that she thought I could even paint with wine. lol….but wait. GENIUS! Paint with wine. YES! So begun my most recent obsession of painting with wine. A big thank you to YayDelicious whose amazing wine coasters on Etsy gave me the great ideas for some of the wine sayings!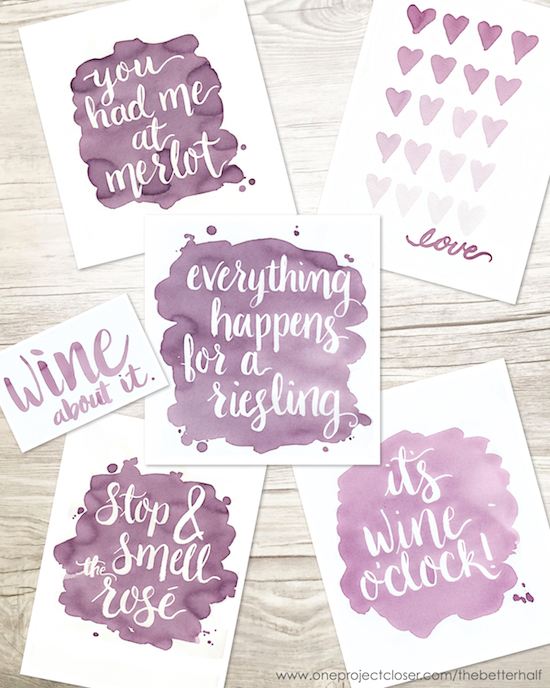 How to Paint with Wine (tips + tricks)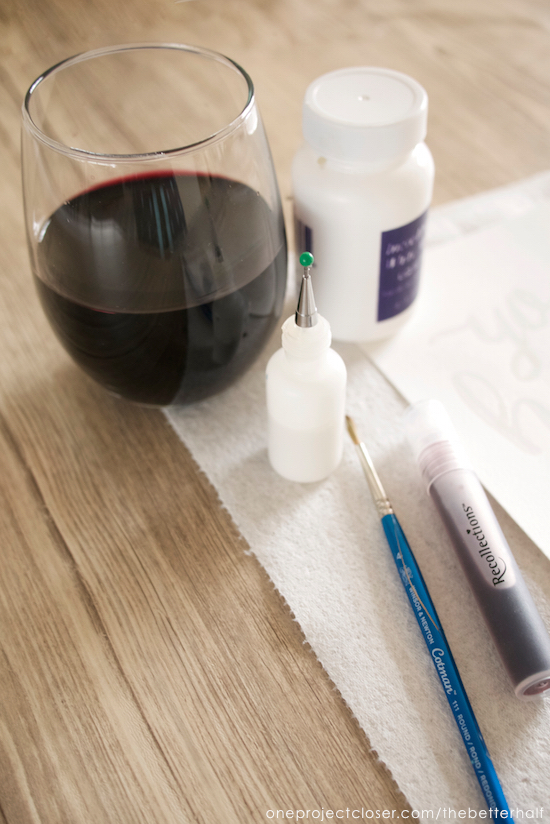 Materials Needed (affiliate links provided for easy shopping):
Step One: Paint on Frisket
Frisket is a magical art supply! (Note: you can buy it at most craft stores, but it is MUCH cheaper on amazon) You paint in on just like any other paint and let it dry completely. Don't worry about the thickness. Regardless of how thin a layer is on your watercolor paper, it will block the color and peel off just fine. It is important to wet your brush first, and clean it immediately afterwards. Also, if you aren't comfortable with a paint brush, you can also use a mini-applicator bottle.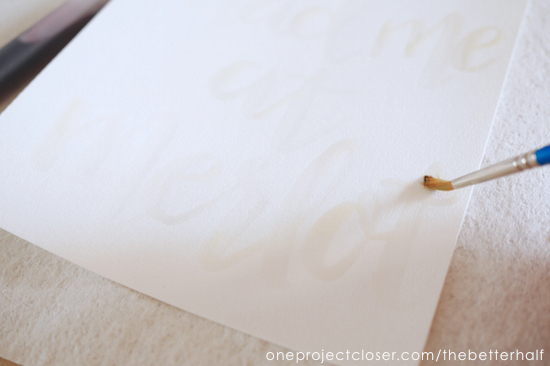 Step 2: DRY!
I said this above, but it's super important you let the liquid frisket dry completely!
Step 3: Paint with WINE!
This is the best part right. So, be sure to pout yourself two glasses, one for drinking and one for painting! lol. Make sure you take the bigger one for yourself, because you really don't need that much wine paint.
As far as what type of wine to use…my biggest advice to use what you like, so you can drink the leftovers. I personally enjoy my Bota Box Nighthawk Black, which is not overly sweet and deep in color (perfect for painting).
Now you have a couple different options when it comes to the very sophisticated wine painting. You can apply using a mini spray bottle, which will give it more of a messy, I just "spit out my wine laughing so hard" look.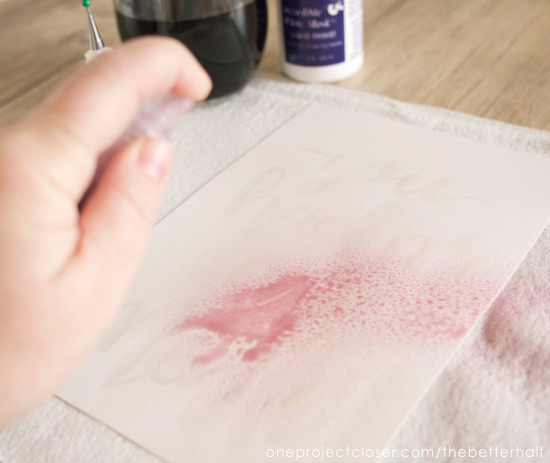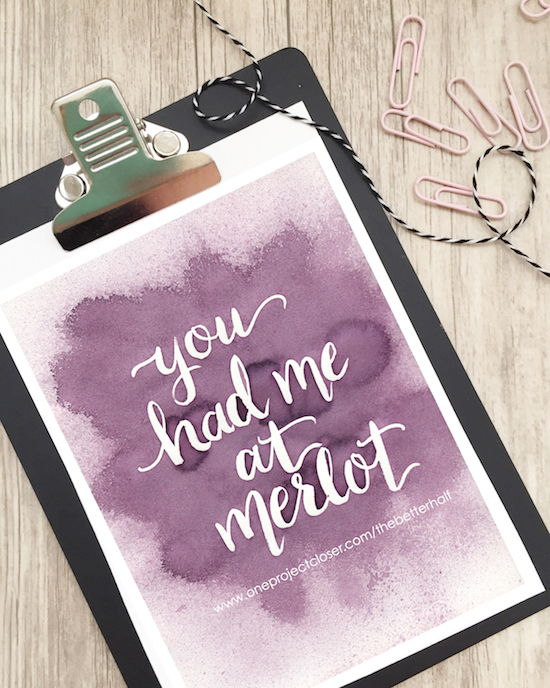 Or you can use a large, round paint brush to create the "oops I spilled my wine" look. Now, if you aren't very confident with this approach, don't be scared to just pour some wine on your paper and see what happens. Just not too much, we don't want to be wasteful.
Step 4: DRY!
Again, the dry time is super important! Let is dry all the way. And I mean all the way. So start another project, or just go have another glass of wine.
Step 5: Peel
Okay, this is my favorite part. Seriously, I love it, which is why i sometimes jump the gun before it is dry. If the frisket it thick, its easy just to pick up and edge and peel. If its thinner, rub your finger against the paper and frisket and it will easily peel away!
You're done! You should probably celebrate with another glass of wine. lol.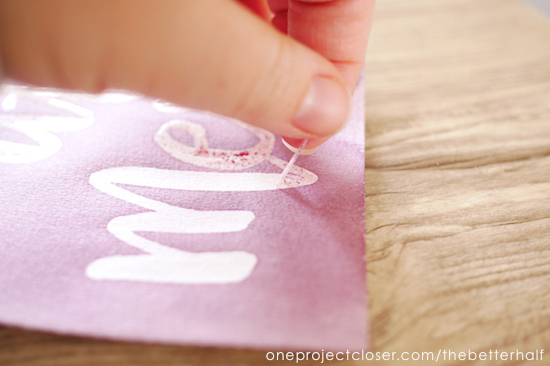 DONE!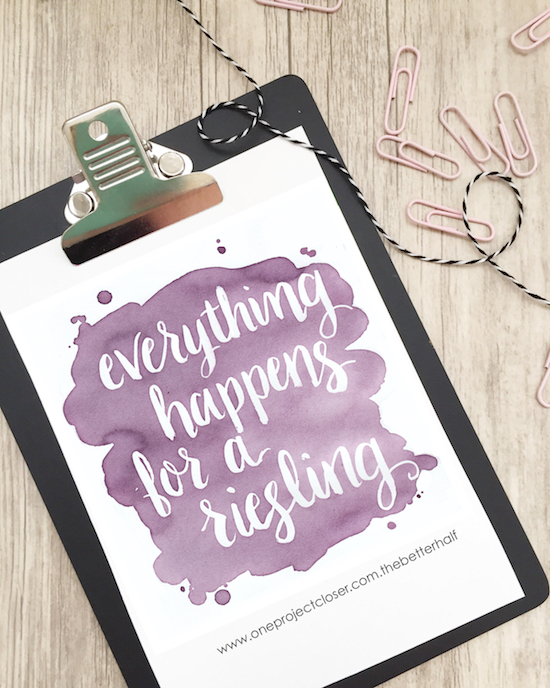 Painting Ombre Wine Hearts
This is a great little art project you can do while you are having your dry time for your other Wine + Frisket masterpieces!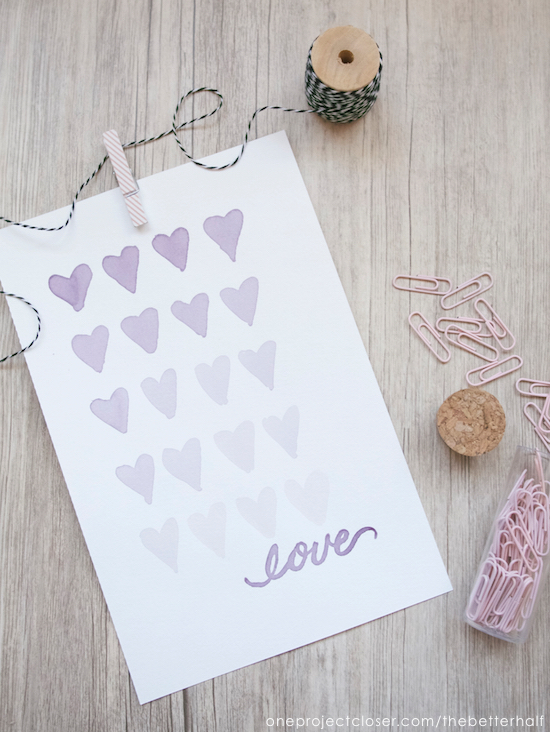 You can paint any design you want, but here are a few tips. First, start at the top with undiluted wine. Do an entire row of hearts. With each new row, dilute your wine with water. Again, let's not be wasteful. I started with about a tablespoon on wine on a palette, so don't ruin a whole glass. lol By the final row, it is mostly water and just a little wine.
My second big tip – start small with the heart and gradually make them the size you desire. A bunch of the girls found that their hearts got big fast, so maybe practice first on another piece of paper.
Finally, don't stress! Art should be unique and imperfect, after all, it is fabulous because you made it and had a great time in the process. So don't worry if each heart isn't the same size or the spacing is a little off. Have fun!
Want these awesome WINE masterpieces for FREE?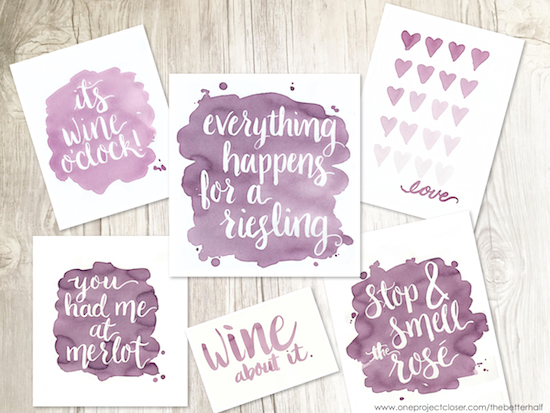 I recognize painting is not for everyone, but maybe you love these and want them for your home. Well, we have two ways to make them yours! First, sign up for our weekly newsletter and you get a free printable every week! I will be rolling these out in the newsletter over the coming weeks, so hurry! (if you sign up after I have emailed them out, just ask, and I'll send them special just for you.)
Subscribe for free printables + weekly newsletter here!
Second, enter our giveaway to win one of these six original pieces of art work! I dare you to lick them for authenticity. lol
As Always, thanks for reading!

Don't forget to check us out on Facebook , Instagram, & Pinterest!
*Disclaimer: On Project Closer loves wine (and crafting with it) but does not advocate or encourage the abuse of alcoholic beverages. Please drink responsibly and with moderation.