Have you ever been to a painting party before? I never have, although I have done a few wine and pottery nights with my besties. Recently, DecoArt contacted me and asked if I would be willing to host a Social Artworking Party for my friends. It was a super easy "YES!"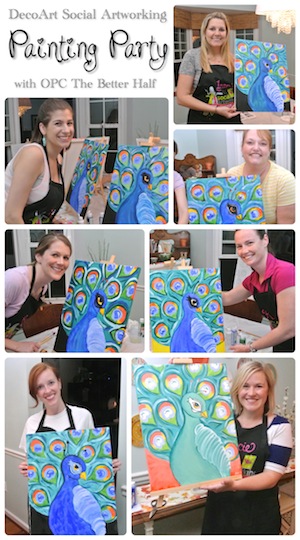 The girls came with margaritas and snacks in hand, but were more than a little hesitant. I am probably one of the most artistic/crafty ones in the group, although my cousin, Naomi and friend, Amy are pretty darn talented too. But for everyone else in the group, this party was a bit outside of their comfort zone. Thankfully, they came anyway, probably for the drinks. 🙂
Prior to the party, I picked out which design we would be painting ("Proud as a Peacock") and told DecoArt how many people would be coming to the party. Social Artworking is a pre-fab painting party that comes complete with all the supplies and instructions you need. Seriously, anyone can do it!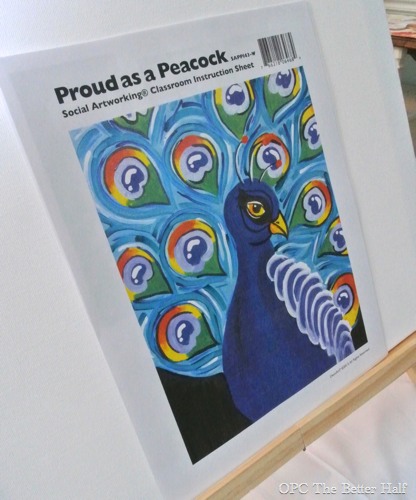 The night before the party, I added each person's name and few extra embellishments to the aprons that were sent for the event. Yes, I am insane.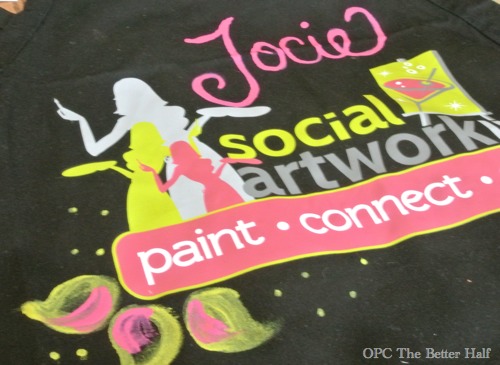 The night of the party, I covered the table in plastic and then set up all the easels, brushes, water buckets, and paint.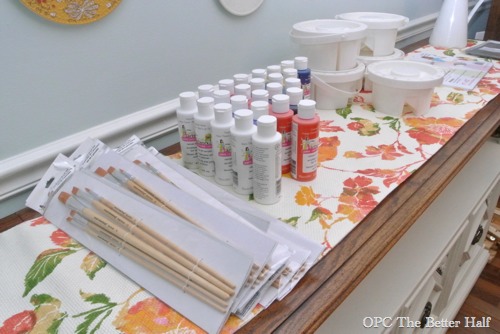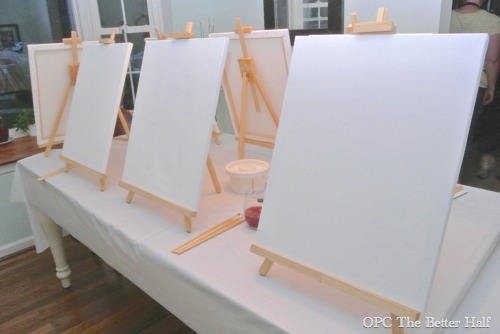 Once everyone arrived and got their drinks and snacks ready (the most important part, really), we got to work. The directions said it takes about 2 hours but it took us much longer…probably because we talk to much.
The kit comes with a stencil and carbon paper that we traced onto the canvas. This was a big relief to us all.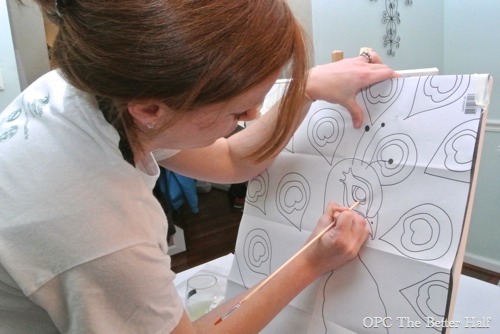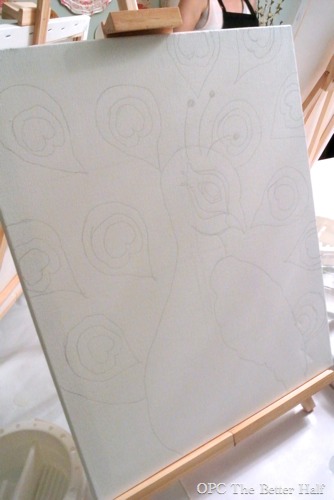 Then we started painting. Most girls were a bit scared to put paint on the canvas but gained confidence as we went. BE BOLD, LADIES!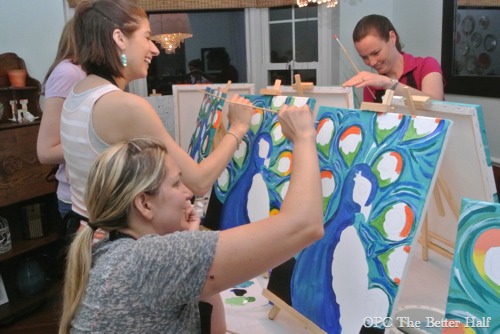 Kim (of the Better Half) on the far right even painted and did a GREAT job!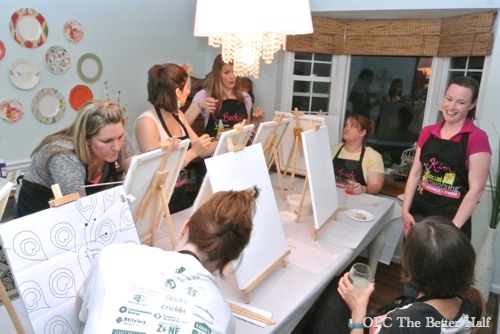 As you can tell, I mixed up my own colors (different from the directions) so that my picture would compliment my color scheme.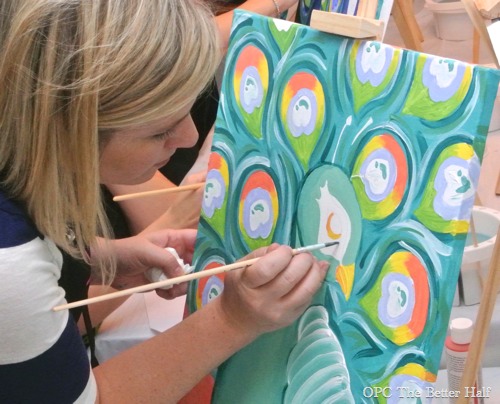 Around 11 pm, as ladies needed to get home, it became every woman for herself, and we all sped to finish. Ladies trickled out as they finished, so I didn't get a group shot. 🙁 But each gal left pleasantly surprised with her amazing piece of art!
Here is my pretty peacock and boy is she proud! I know boys are the colorful peacocks, but I've decided mine is a girl anyway! heehee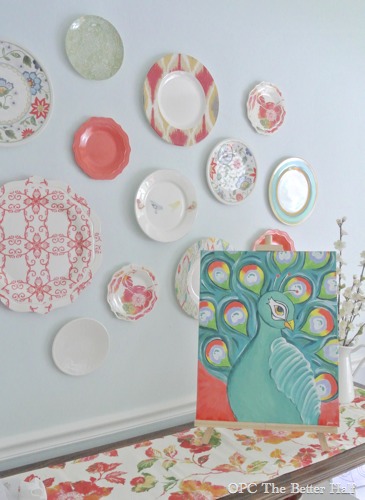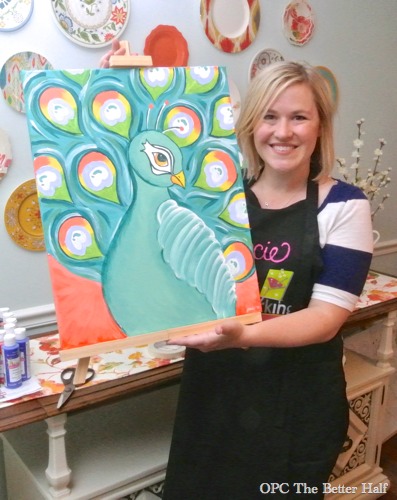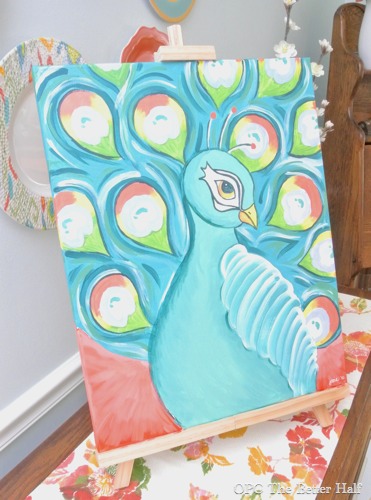 Thanks so much to DecoArt for this amazing opportunity to do Social Artworking. Me and the girls have decided we will definitely have to do it again!
What do you think? Have you ever been to a painting party? What did you think?