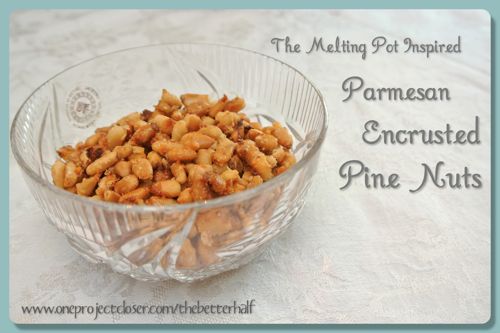 Awhile ago my girlfriends, Ruth and Nicole, and I went to the Melting Pot and, as always, I got a Caesar salad along with the yummy fondue. The Melting Pot has the most amazing Caesar salad EVER because they put parmesan encrusted pine nuts on top. The pine nuts have a sweet taste along with the parmesan, adding crunch and flavor to the salad. Since The Melting Pot is a rare treat, I searched for recipes to make my own and couldn't find one. So here is my take on it! Once you try these on your salad you won't ever go back to plain, old Caesar salads – it is amazing! 🙂
Ingredients:
1/4 c. Pine Nuts
2 Tbsp. Light Karo Syrup
2 Tbsp.  Grated Parmesan Cheese
Dash of Salt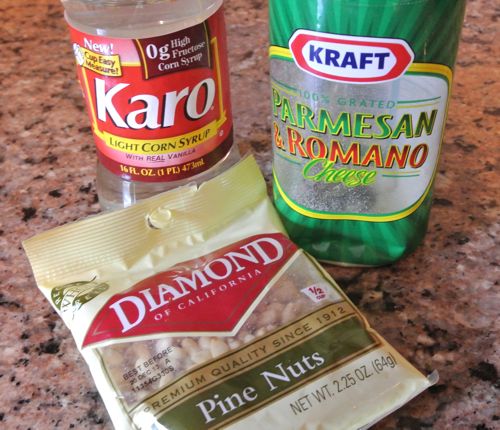 Directions:
Preheat oven to 325 degrees. Spread out pine nuts on a baking sheet and toast in oven for 10 minutes.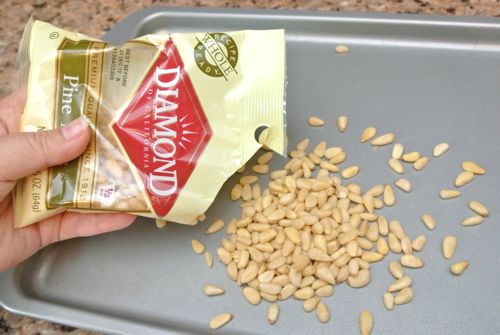 Keep a close eye because once they start browning, they cook fast. You should remove them from the oven just when they start to brown.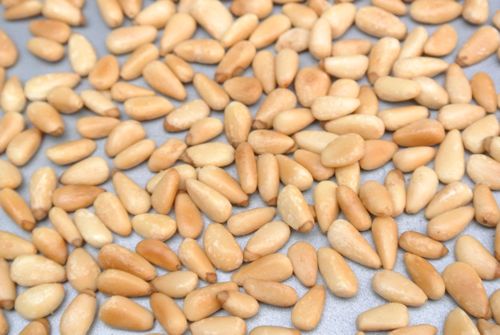 Place toasted pine nuts in a small bowl. Pour 2 tablespoons of light Karo syrup on top and mix well.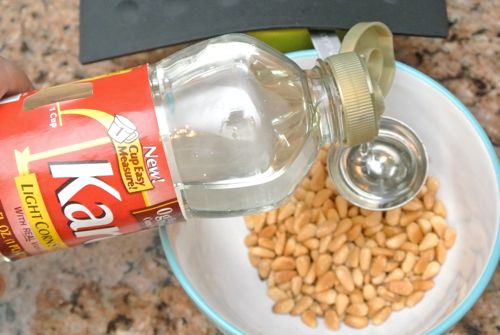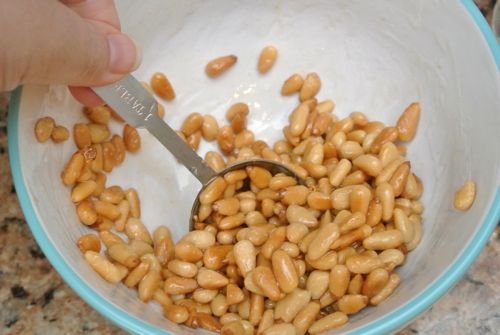 Sprinkle Parmesan cheese on top and mix well. I used a parmesan and romano blend because that was all I had, but it was just as good. Also, I once used fresh shredded parmesan cheese but while the cheese is better, it is too bog and separates from the nuts and burns. Stick with the cheap stuff!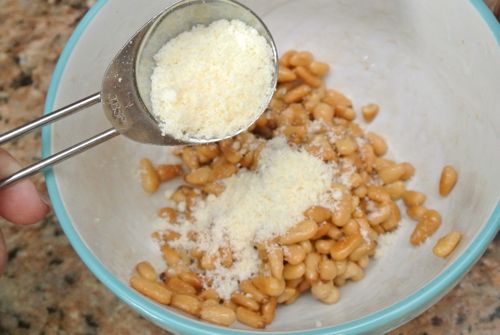 Spread the nuts coated in cheese back onto the baking sheet and place them back into the oven.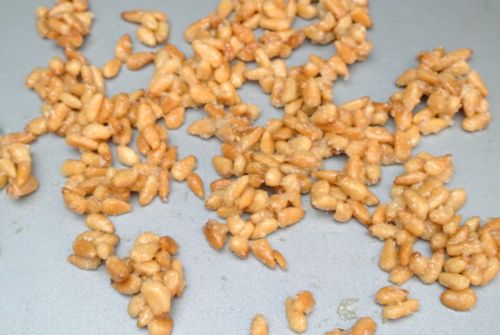 Bake for 5 -7 minutes, or until the cheese starts to brown. Again, it browns quickly so check frequently. Remove from the oven and allow to cool. Store in an air tight container and ENJOY!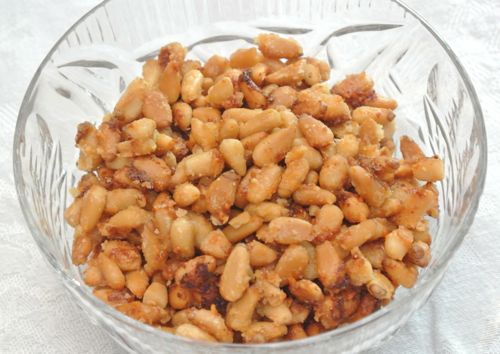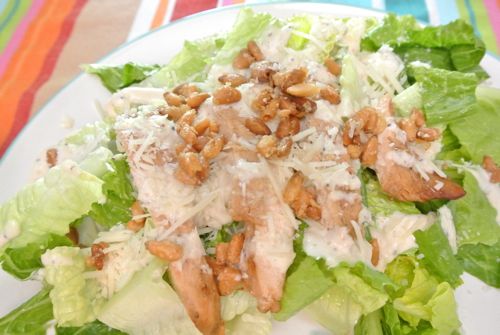 What do you think? What else will you put on your salad?
As Always, thanks for reading!

Do you like free gift cards?!? Our 5th Annual Before and After Series supporting Habitat for Humanity is up and running. Enter your home project now!
Also, don't forget to check out our weekly Link-up Parties on Fridays, where you can submit your own DIY projects and crafts!