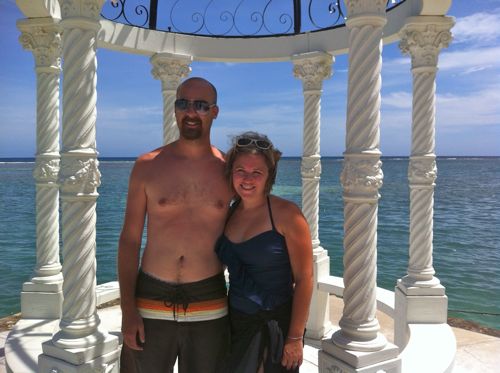 My grandmother, Gran took us Jamaica last week for 7 days of sun, great company, a few drinks and NO KIDS! Kim and Fred were kind enough to take the girls for the week and I think Izzie and Lucy had as much fun as we did!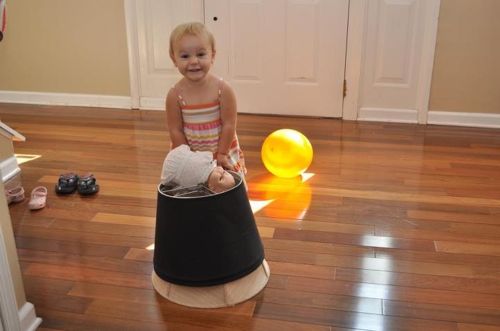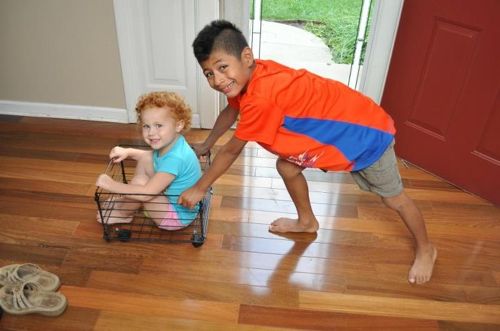 We stayed at Sandals Royal Caribbean, an all-inclusive resort that caters to couples, or in my grandmother's case, and 88-year-old woman and her niece, Bess Leigh. Here's me with Gran, looking GOOD!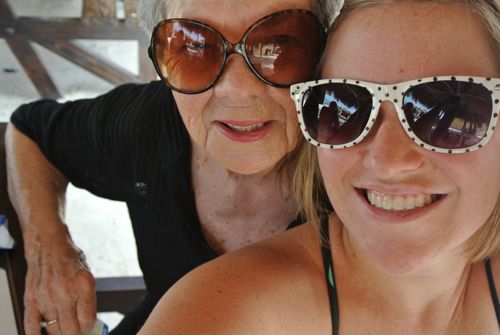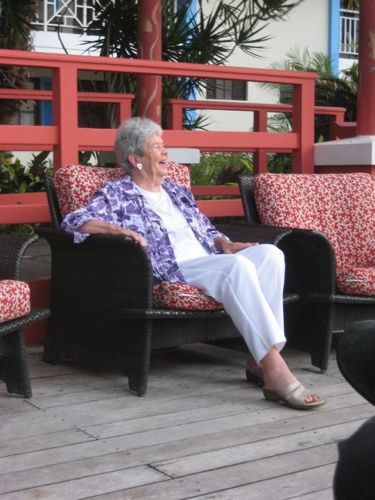 We had a fabulous time at our semi-private beach and pool – no, that doesn't mean you get to show your semi-privates, you just have to share the pool and beach.  haha We shared the pool and beach with some fabulous people and even made some new friends. Big shout-out to Brenna and Don (pronounced "Dahn" in the most annoying voice possible.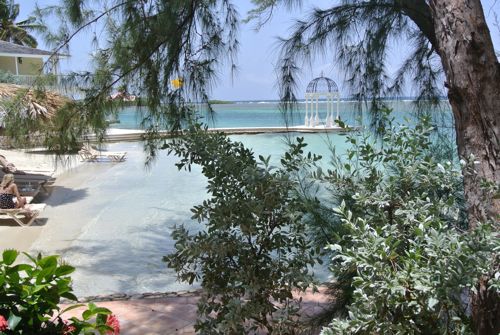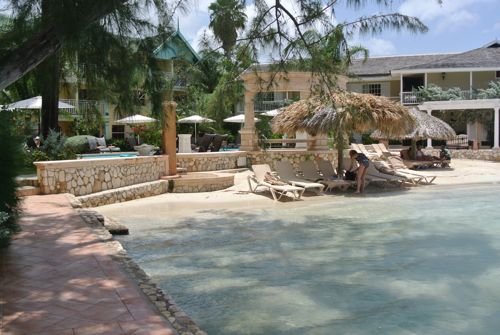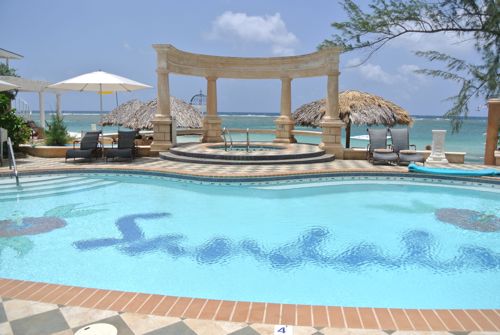 One of the highlights of the trip was our run in with a big dude, Chad who had a little too much to drink. After dunking his hand in his milky, alcoholic drink he ran his fingers through is hair. A bit later, he walked up to Ethan and asked him for his shirt, saying Ethan's was way cooler and with Ethan's shirt his "street cred would go way up!" We laughed for days about this and went on a mission to find Chad. Eventually, my sister and brother-in-law did find Chad and even got his shirt! lol!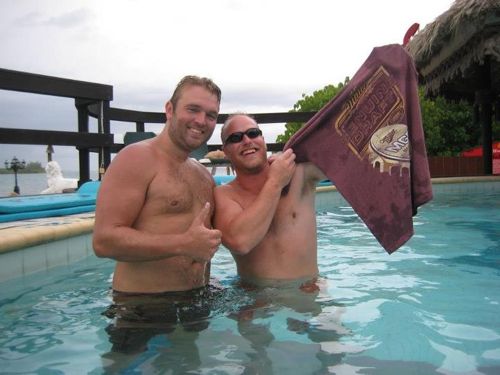 One of the best parts was I got to spend a week alone with my hubby! It was so romantic and lots of fun.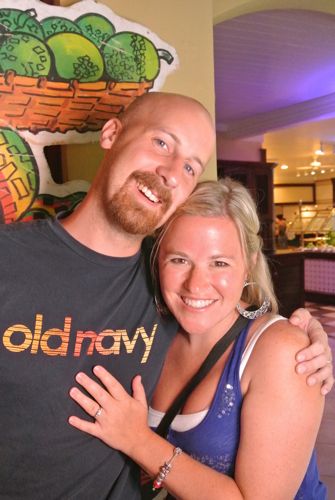 Second to Ethan was being silly with my sister, Erin. She so crazy!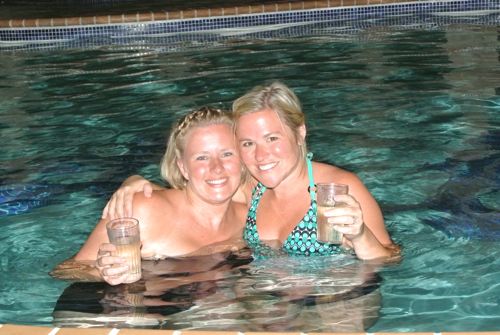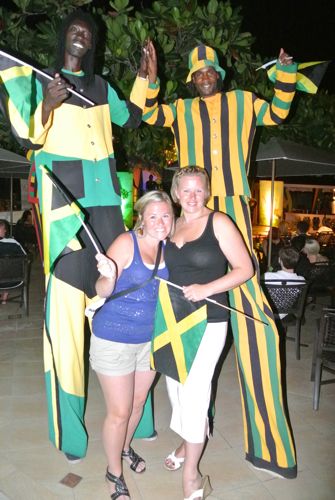 Oh, and some awesome late night cards with my mom, her cousin, and Gran.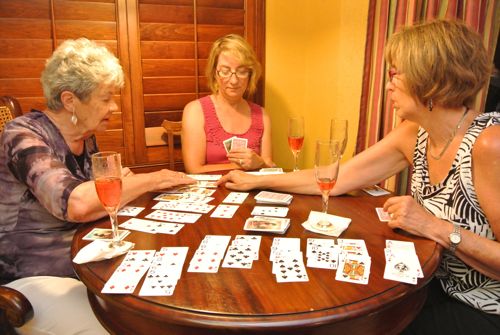 We also saw A LOT of peacocks. They were really beautiful and very tame, often following us around or walking right up to us. There were also a lot of cats, but I didn't find them as cute. 🙂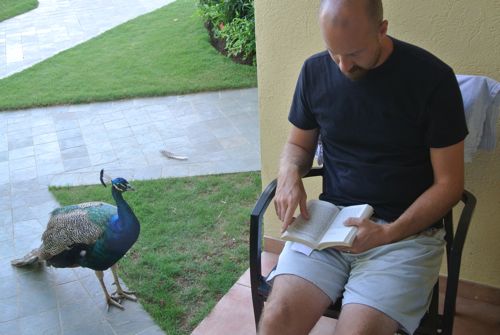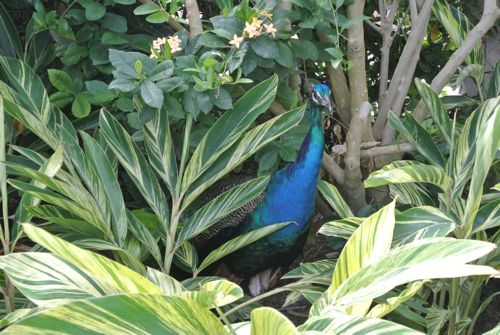 Another one of our semi-private neighbors wore this "Booty Hunter" hat that we later found at one of the swim-up bars. Ethan thought it looked pretty good on him! I'm a little worried that he pulls it off so well.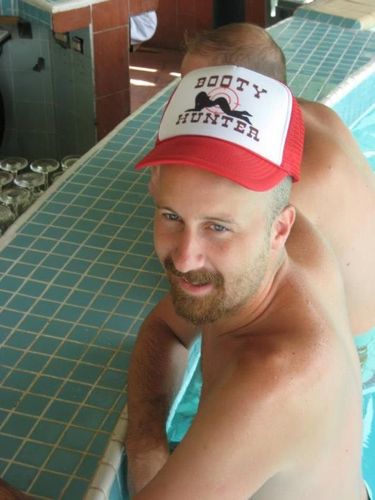 Oh, we also tried to slip a pair of furry hand cuffs and a whip in my mom's purse on the way to the airport, in hopes of setting off the metal detector. lol! Well, she found them too soon but we still got a big laugh.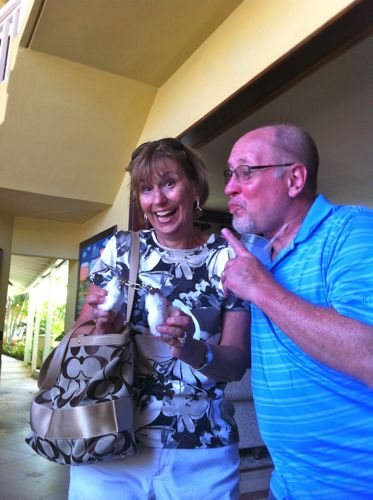 There were also a few personal triumphs for me. First, I decided to rock a pair of white, polka dot glasses. When my sister, Erin saw them she said they looked like something her twelve-year-old daughter would wear. Okay, so maybe I'm a twelve-year-old girl, but I really loved them.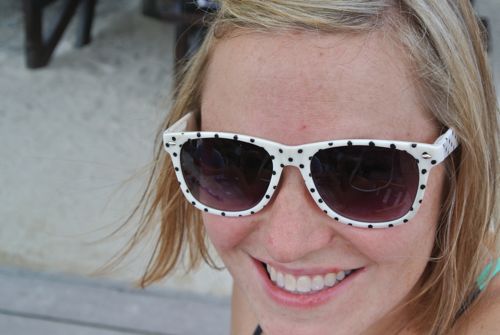 Second, I went water-skiing and got up the first try. It was my first time in over 10 years, and wow, did my body ache the next day, but it was super fun! Go me! I don't have any pix yet (my dad took some, but he's away on business).
Thirdly, it was my birthday! So maybe it wasn't a "triumph" but hey, I did make it another year! 🙂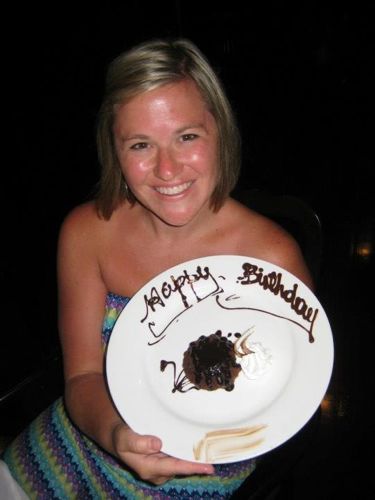 While this wasn't a Better Half working trip, I loved looking at all the beautiful decor and grounds work while we were there.
The fresh flower arrangements were breathtaking!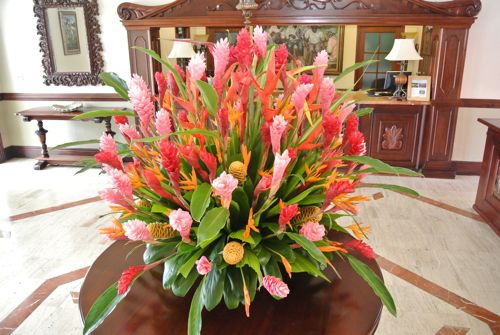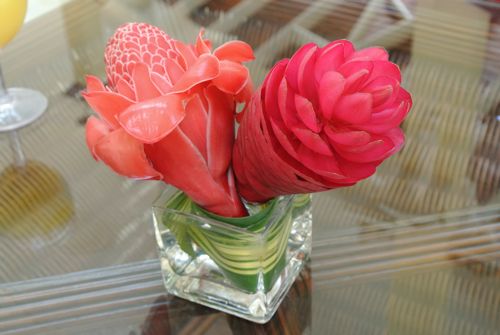 I realize this might look a little weird but I loved this bronze elephant in the bar. He looks very happy to help pour the drinks. heehee
Check out this amazing, hand-carved mango wood fish. This was in the main entrance of the resort and I love it!
Throughout the resort there were tons of statues, flags, and also a random carriage.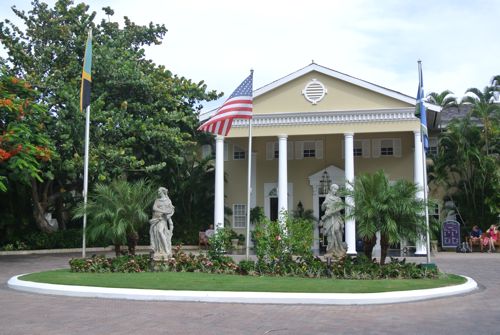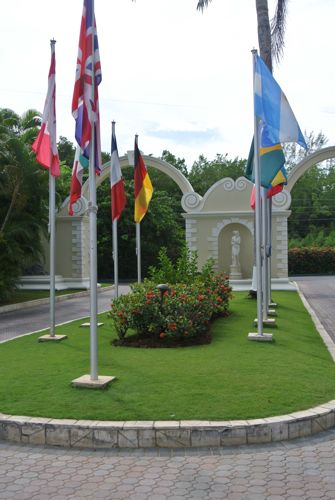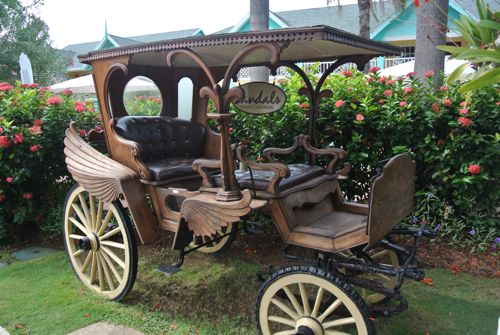 There was also a British Pub at the resort that was decorated with vintage tools. Ethan and my br0-in-law loved checking these out.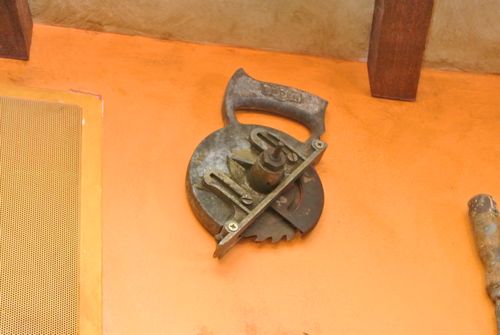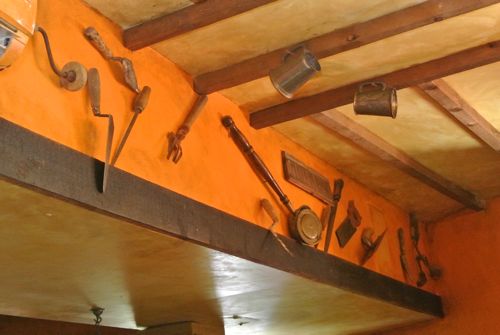 Well, we eventually had to leave the island. I was sad to say to goodbye to paradise but sooo ready to come home to our girls!
Where did you go on vacation this summer?!?
As Always, thanks for reading!