You all know that we love bringing you the "inside scoop" from tradesmen and professional contractors with our Pro-Follows. Did you also know that we pass along tools from manufacturers so our contractors can use (and abuse) them in the field on actual job sites? When Paslode offered up a their new cordless finish nailer, I knew Steve Wartman and his crew would be able to put it to good use.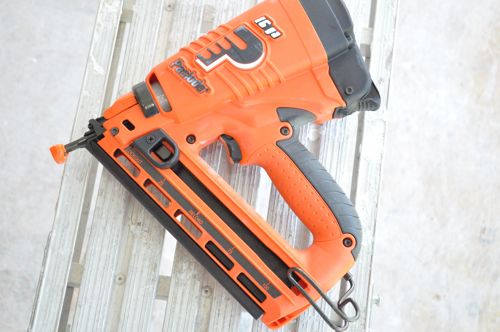 The guys have been using the new Paslode nailer for a couple of months on the in-law addition. They've used it for installing baseboard, crown molding, window casing and more. The report is that Paslode really listened to user feedback on the previous model, and this finish nailer performs well.
Battery Lock
Paslode learned that on the previous model, contractors would often unlock the battery to preserve battery life, and as a result, they would often drop the battery the next time they picked up the nailer. That's why this battery lock is a welcome addition. It allows a user to lock the battery in the on or off position, and either way the battery is secure.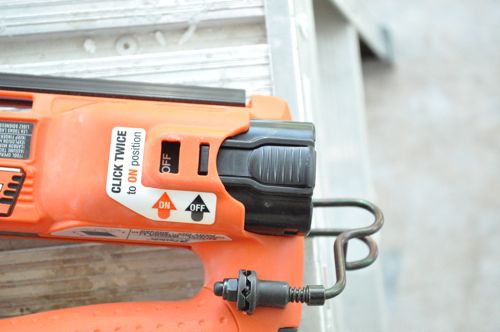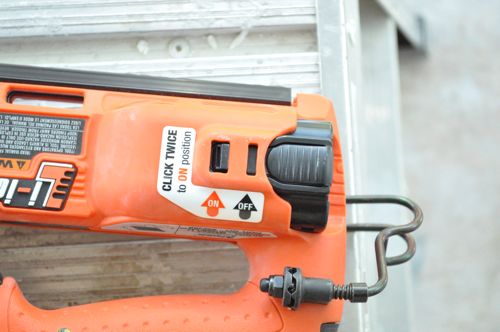 7.4V Lithium-ion Battery
Manufacturers are always competing for runtime, and that means incorporating the latest in battery technology. Palsode upgraded the NiCad battery with a 7.4v lithium-ion battery that boasts 50% more runtime and up to 6,000 nails per charge. The battery charges in 1 hour and includes a quick charge feature that drives up to 200 nails after just two minutes of charge time.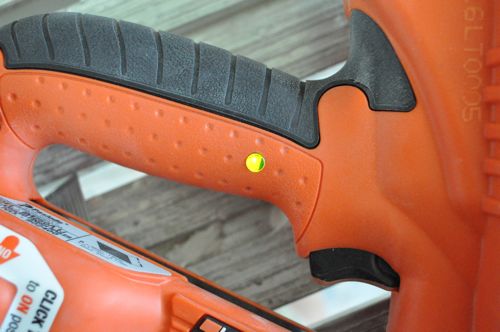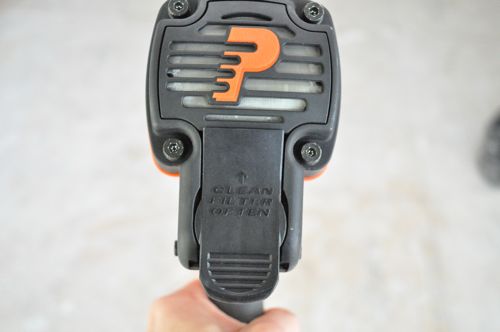 Performance
Steve's crew thought the nailer performed great. They didn't have any misfires or jams, and the cycle time is relatively short meaning you can fire the next nail pretty quickly.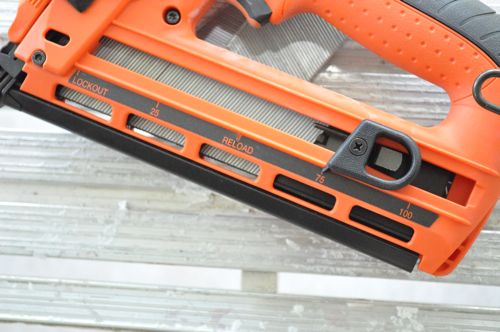 The guys didn't experience any jams. I'm sure it'll happen eventually, and when it does, Paslode makes it easy to clear jams by flipping up the front plate assembly.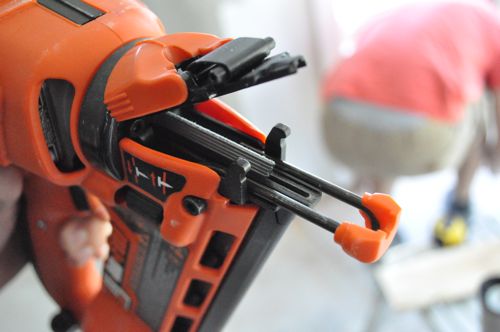 You can see the larger thumbwheel for adjusting the depth of drive, and that's big enough to maneuver even while wearing gloves.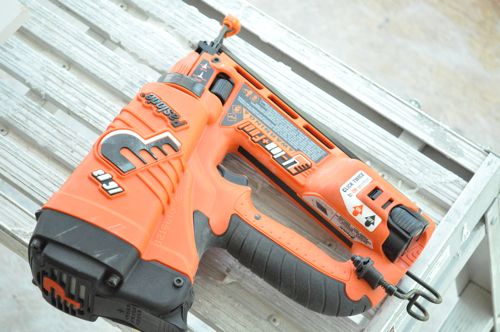 You can find this nailer at your local HD or Lowe's (amongst other places) for $399.
Specifications
Model: IM250ALi
Weight: 4.5lbs with battery
Height: 11.25″
Length: 12″
Width: 3.5″
Nail Capacity: 100 (2 strips)
Nail Range: 1-1/4″- 2-1/2″ length
Nail Angle: 20º Angled Collation
Nail Type: 16 Gauge – Smooth, Galvanized
Fuel Type: quicklode™ Trim Fuel (Part #: 816007)
Nails per Fuel Cell: Approximately 1200
Battery Life: 6000 nails per charge
Warranty: 5-year limited warranty, 1-year full warranty