These Spirit Markers and People Paint body markers really brought me back to my cheerleading days. Did you know I was a cheerleader? No, I wasn't that popular girl who dated the football players. I was just a super energetic girl who loved to encourage others. Still am.
No surprise, I've made a lot of posters in my time. Our girls aren't sports age yet, but Kim and Fred's kids are, and we try to go and cheer them on as often as we can. So, when DecoArt offered to send me some Spirit Writers and People Paint to try out, I was super excited to say "yes!"
Spirit Writers are super awesome because you can use them for car windows and also for posters! Yes, I love me some posters. Three of Kim's five kids played baseball this fall, and just before the game, I made a few signs and decorated the car.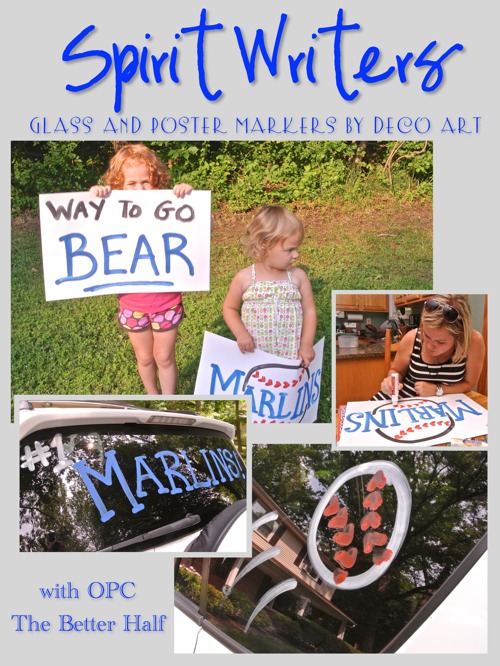 Look at all the pretty colors!

Then we headed to Kim's house to get a little pepped up before the game. I started by painting faces with the DecoArt People Paint. I am never again using regular face paint – this was sooooo much easier!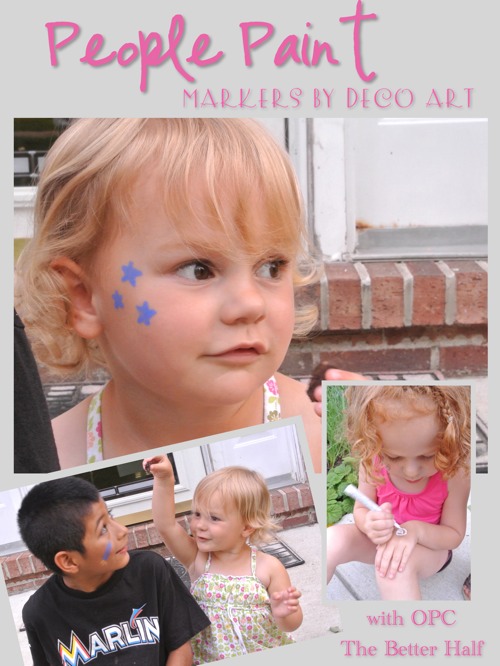 The kids were super excited about the People Paint too, so I let them go to town writing on themselves. Fortunately, it cleans off really easily and didn't give my girls with sensitive skin any problem.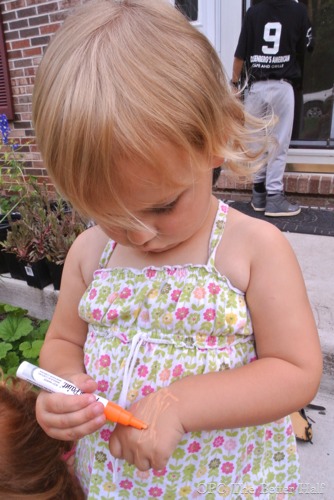 Here are two of the boys, Jose' and Bear, who the girls cheered on!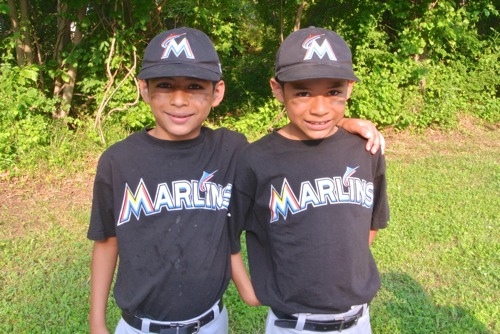 All of the kids were excited to have signs made in their honor, although it looks a bit like they are cheering for themselves! heehee.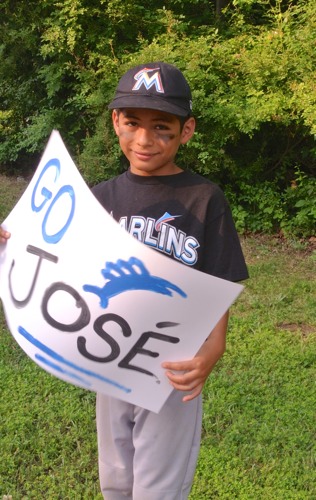 You will likely see more of both the Spirit Writers and the People Paint since all five of Kim and Fred's kids are on the swim team this summer, so stay tuned.
What do you think? What are your spirit tips?!
Thanks so much for stopping by,