Yup, that's right! It's a Hometalk and Michael's Craft Stores have teamed up with bloggers across the country for a giant crafting party, inspired by Pinterest! How awesome is that? Be sure to keep reading for all the deets.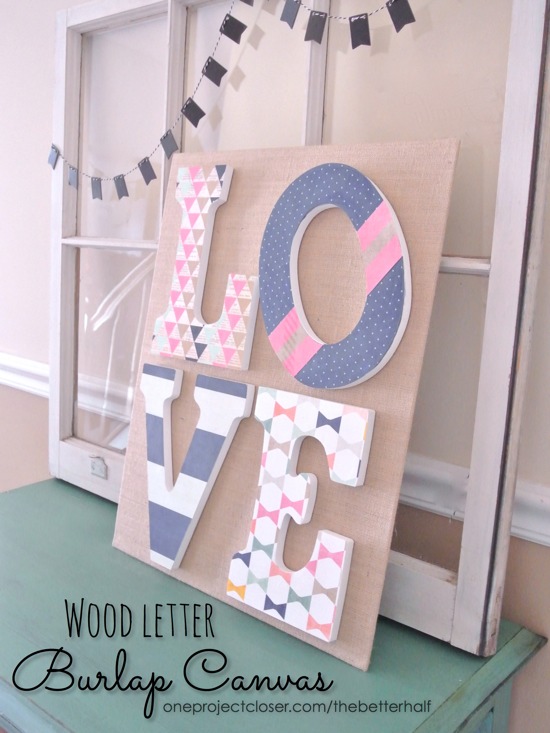 In case you haven't signed up, its this Sunday, February 16th from 1-4 pm at every Michael's store across the country. Check out the Pinterest inspired displays at your local Michaels store, buy your supplies, and meet us in the classroom to create your own pin-worthy project. For any local Marylanders, stop by the Michael's in Ellicott City to CRAFT WITH ME!!!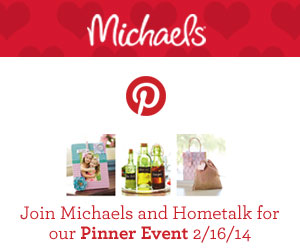 Free Stuff!
In addition to all that, Michael's is giving away a special gift to the first 24 crafters at each store on Sunday. So come early!
Also, you can follow Michaels on Hometalk to enter to win a $100 Michaels gift card. Five winners will be announced on Hometalk's FB page on Feb 17, after the party. If you haven't heard of Hometalk, its a Home and Garden network where you can share your own crafts and DIY (think pinterest meets FB and blogs, all rolled onto one giant ball of goodness).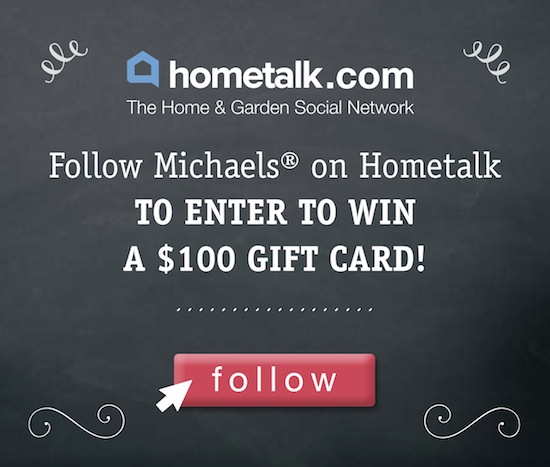 My Project: Wood Letters on Burlap Canvas
Michaels gave us some great Pinterest Inspired projects to help get our creative juices flowing – they will even be providing cheat sheets on the big day! But I was inspired by that burlap canvas! Here's my take and how I did it.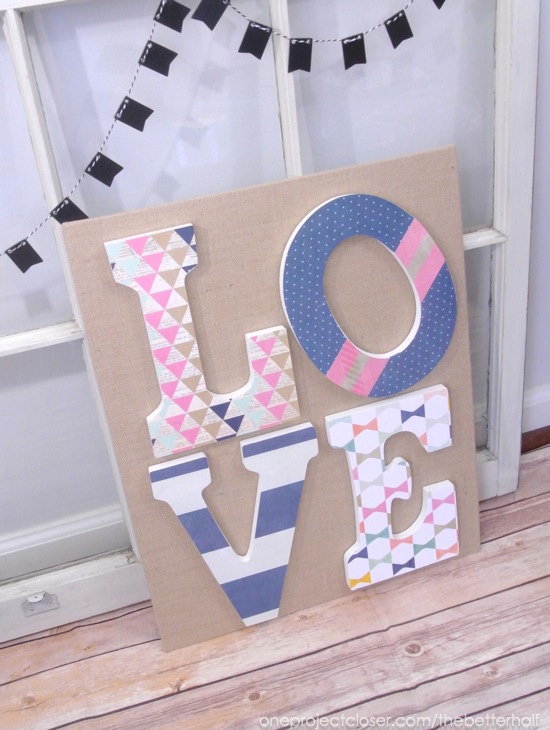 Materials Needed:
Wooden Letters (L-O-V-E)
Scrapbook Paper
Burlap Wrapped Canvas or Burlap Panel
Decoupage
Hot Glue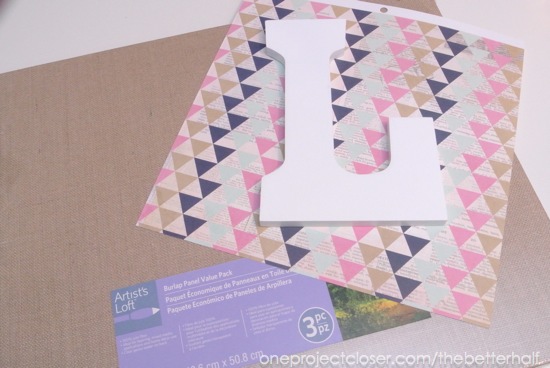 After shopping for supplies (and of course, rocking that 40% coupon on my iPhone), I traced my letter face down on the letter (also face down) using an exact blade. You can also use scissors and then sand the edges downward to remove the excess.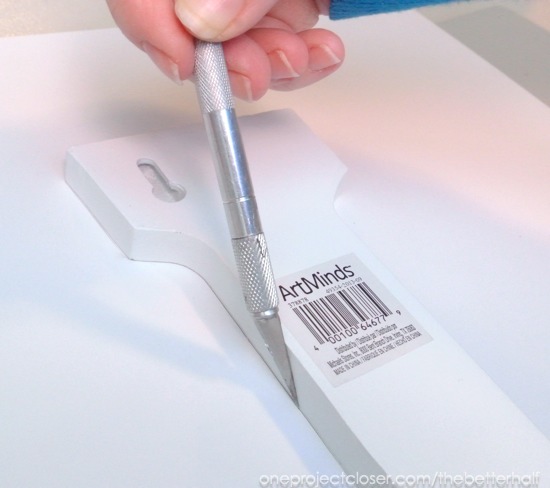 Once all the letters are cut out, I put a layer of decoupage on the letters, placed the paper down on top, and then put another layer of decoupage. Once pretty wet, I pressed out the bubbles gently.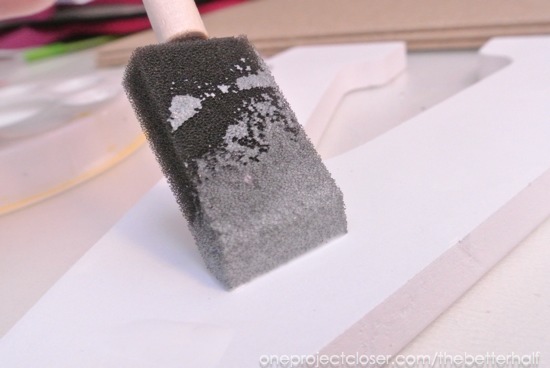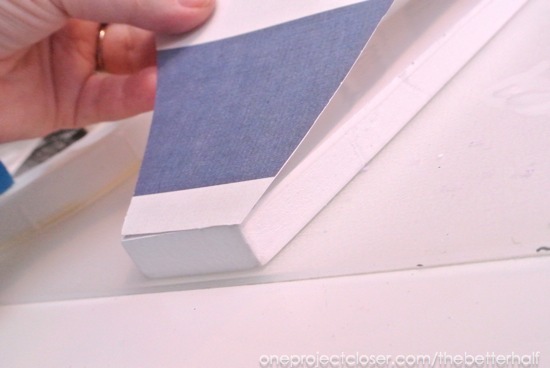 After it all dried, I hot glued the letter onto the canvas, using way more hot glue than I probably needed to. lol.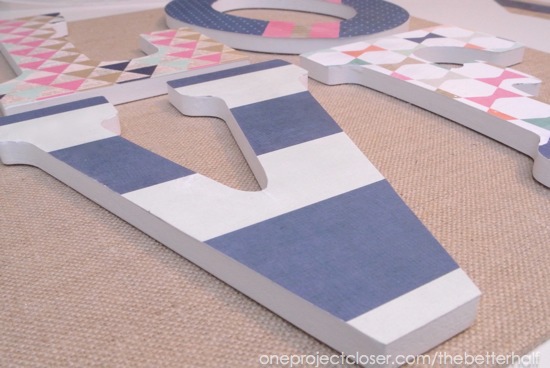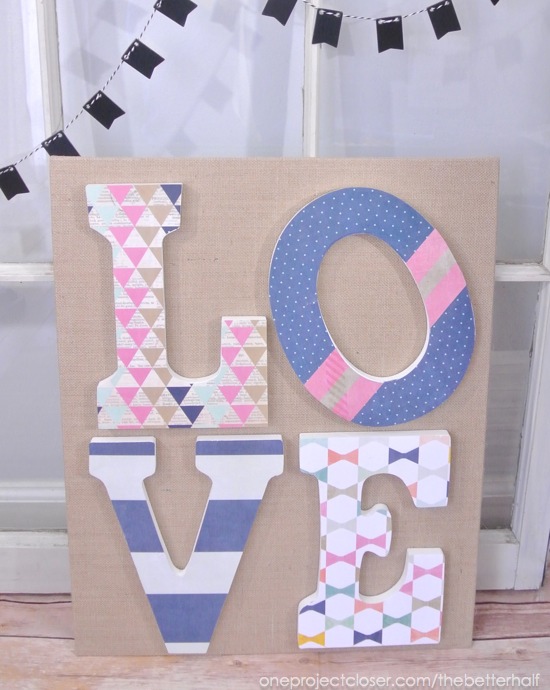 Finally, I placed it in our hallway on my grandmother's table (that I painted green earlier this year). It ended up looking great with my old window and chalkboard bunting from Michaels.