I shared earlier this week on Instagram that I was starting a new project….well, this isn't it. lol. Truth be told, I started a different project but got distracted by this super easy 10 minute Porch Makeover on a Budget when I went to Ikea this morning. Damn you, Ikea and your super cute and inexpensive decor and accessories. 😉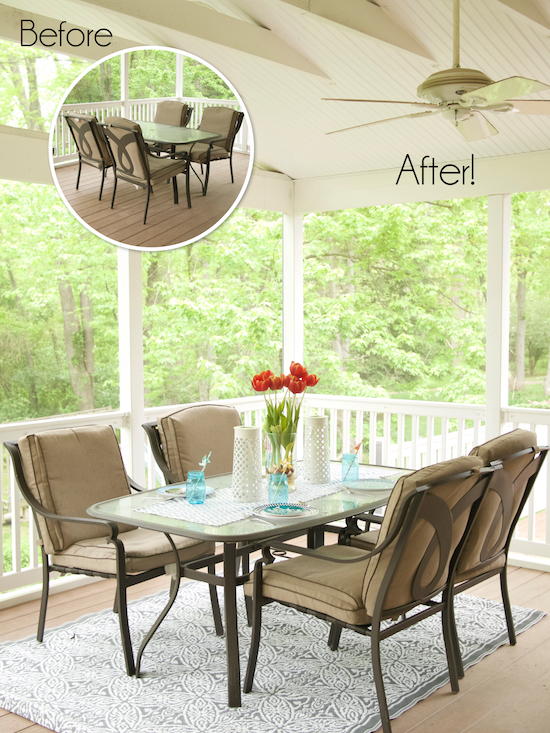 Our back porch was a big selling point for us when we bought the house. Over looking trees and a sweet little stream, it is a beautiful retreat for us in the evening, and we eat most of our meals out there when the weather is nice. Plus, it is screened-in and made of Trex, meaning it is easy to clean, low maintenance and no bugs! All are a big win for me. Oh, we also have a portion that is not screened-in, where we grill.
It really is the perfect porch and deck area…except we haven't really done anything with the space. When we first moved in a year and half ago, my cousin gave me her table plus four chairs, which was so generous. It made the space useable but still not very pretty.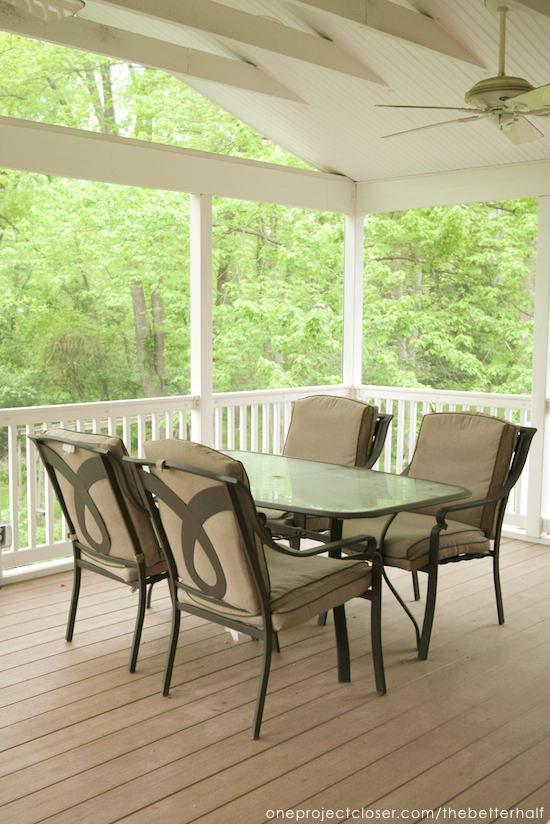 But when I went to Ikea this morning I was inspired to make some changes. My quick little porch makeover cost under $100 (probably more like $75) and now looks amazing! I can't wait to have dinner out there tonight.
These tulips…be still my heart! A friend gave them to me last week as a thoughtful gift after my concussion and I have so much enjoyed them. She got them at Whole Foods – the bulbs are exposed in water and they are meant to last longer that way. I have a black thumb and they have lived a week and a half without me killing them, so I count it as a victory!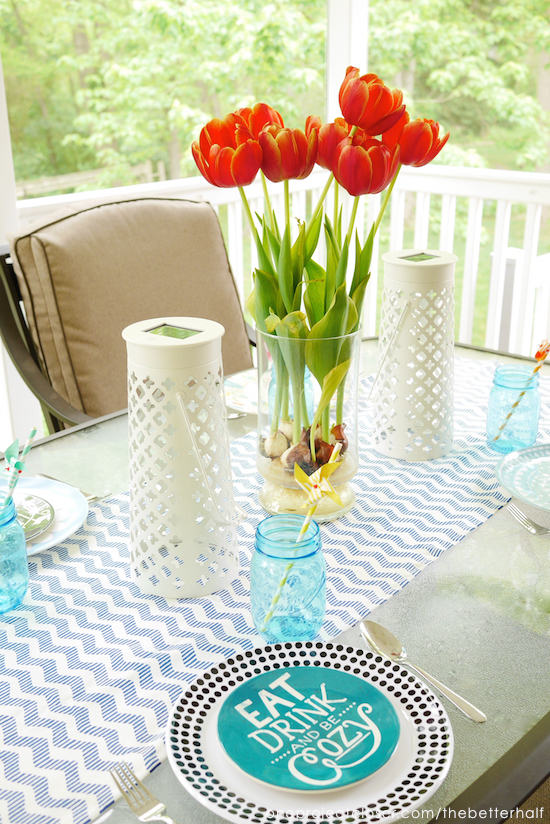 The SOMMAR 2016 carpet is an outdoor mat that will be great for hosing down after the kids spill anything and everything. I think Ethan is pretty excited about that after all our watercolor splatter painting. ha ha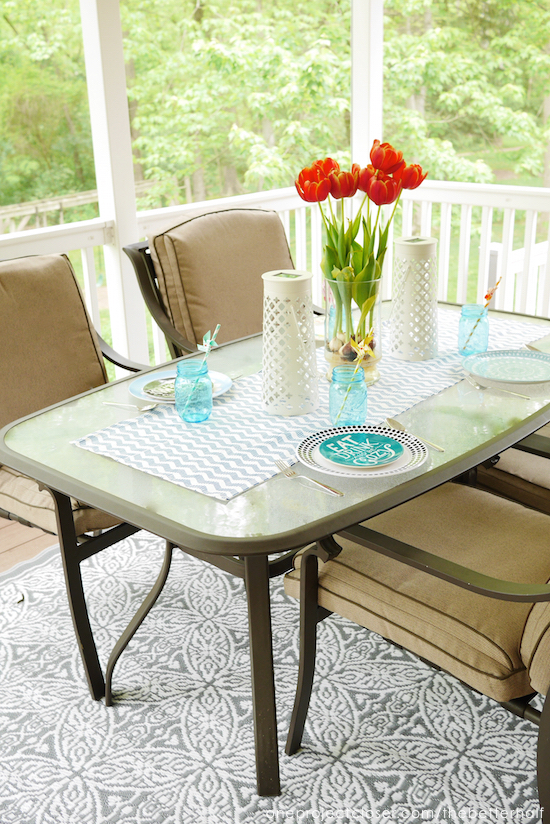 These SOLVINDEN LED solar-powered table lamps are really what caught my eye first and sent me down the Porch Makeover rabbit hole. Swoon.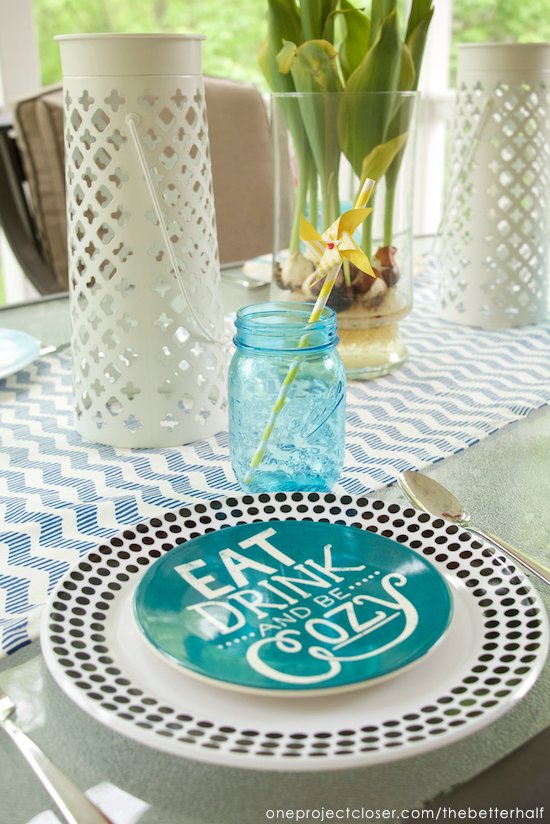 Ikea just gets me. And all my money. lol. I could not be more happy with our little cozy space. I also plan of taking my yoga mat out there on nice days and getting my namaste on. woot.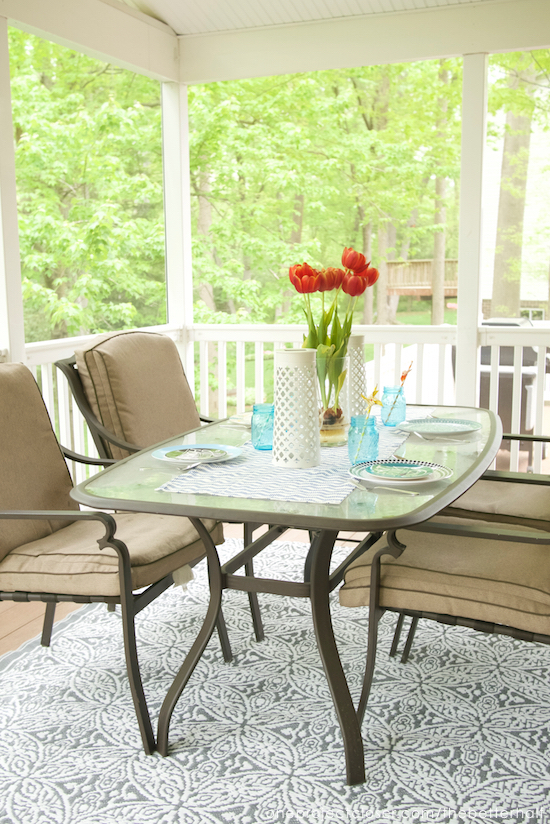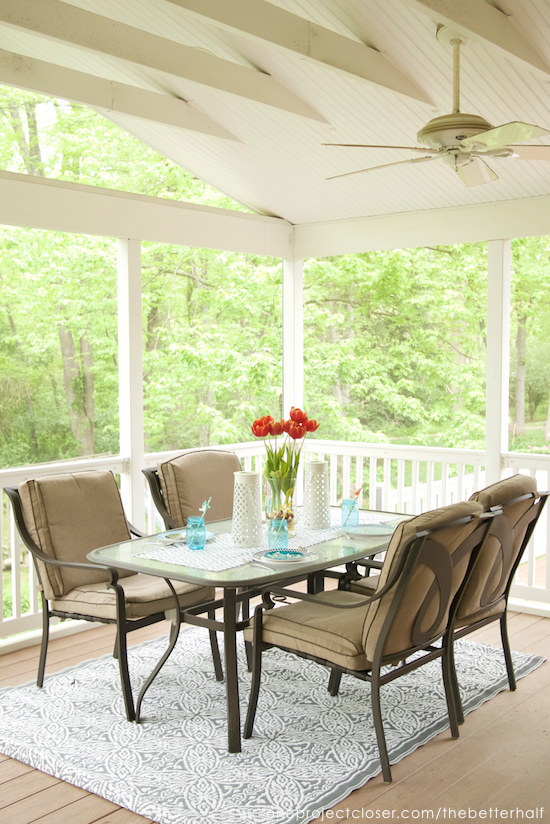 As Always, thanks for reading!

Don't forget to check us out on Facebook , Instagram, & Pinterest!