A lot of manufacturers are pushing into the sub-compact market. Bosch has a 12 volt lineup and, more recently, DeWALT released its own cordless, compact series. Porter Cable is also a contender, unveiling their own 12 volt set last August, and they were kind enough to let us try them out. We've already reviewed the new 12v Clamp Saw, and today we have the opportunity to review the Porter Cable 12v Cordless Drill Driver and Impact Driver.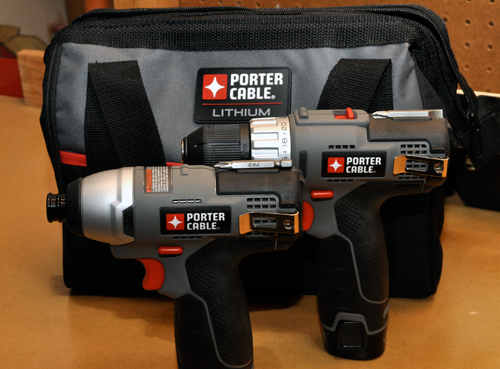 Porter Cable 12v Compact Tool Kit Review
I'm a big fan of this compact set. Porter Cable has done a great job keeping these tools lightweight and versatile. They include some nice features like the belt hook and magnetic bit holder, but Porter Cable still managed to keep the price competitive. While these tools can't replace a heavy-duty set, they've become my go-to choice for many small jobs.
The Good: Light duty jobs; very compact; lightweight; LED light; metal belt hooks; magnetic bit holders.
The Bad: Can't replace a heavy-duty drill driver or impact driver.
Overall: Inexpensive cordless drivers with good features and great performance.
Batteries
The entire line of 12v MAX tools is equipped with 12v lithium ion batteries. Batteries charge in 30 minutes and really hold their charge. I let one sit almost a month and was still able to tackle a couple odd jobs. Two batteries mean you can work and keep one in the charger.
Design
The first thing you notice about this set is the size and weight. These tools are small and capable of fitting where other drivers can't. It also means they won't weigh you down when clipped to your tool belt. The drill driver weighs 2.4 lbs, and the impact driver weighs 2.6 lbs (with battery). They aren't the lightest or smallest, but they won't fatigue your arm or shoulders even when working overhead.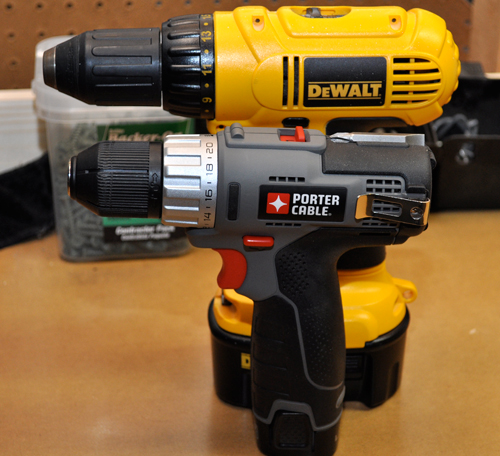 Porter Cable spent some quality time on the ergonomics too. These tools are well balanced and feel good in your hand. Handles feature a nice, rubber comfort grip. The variable trigger and direction control are within easy reach.
Power and Torque
I used this set for a couple random jobs around the house and repairing a fence. Both tools performed admirably but can't replace a heavy-duty set. The drill has a 2-speed gearbox and delivers 220 pounds of torque. The impact driver puts out 950 pounds of torque and 2,600 beats per minute.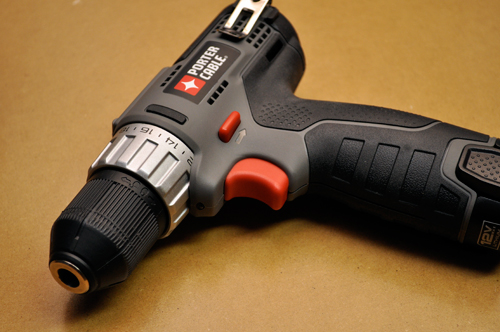 Additional Features
There are a couple other features worth mentioning. Both drivers have a magnetic bit holder, LED work light just above the trigger and a metal belt clip holder.
Specifications
Drill Driver
Voltage: 12V Max V
Battery Type: Lithium Ion
Chuck Size: 3/8 "
Speed: 0-315/0-1,200 rpm
Length: 7.5 "
Clutch Settings: 20
Torque: 220 in-lbs
Chuck Type: Single Sleeve
Variable-Speed Trigger: YES
Weight: 2.4 lbs w/Battery lbs
Impact Driver
Voltage: 12V Max V
Battery Type: Lithium
Chuck Size: 1/4″ Hex
Chuck Type: Quick Release
Torque: 950 in-lbs
BPM: 0-2,400
rpm: 0-2,500
Variable-Speed Trigger: Yes
Weight: 2.6 lbs w/Battery lbs
What do you think? Ever used this set?