Who doesn't love printable valentines? I know I do! You get all the bonus mom points for being "homemade" without all the work, right?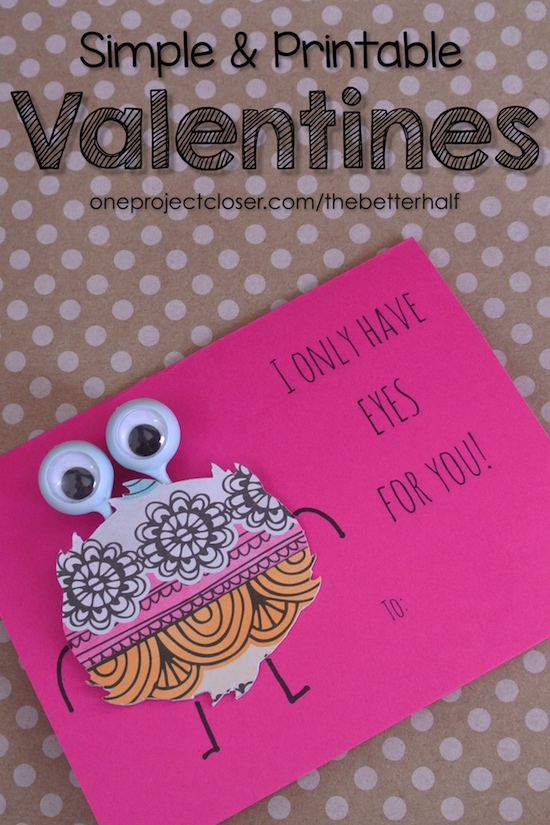 I saw these cute googly eyes when I was at Michael's yesterday (shopping sans kids, so you know I was taking my time and buying too much), and I decided to use them for Isabella's school valentines. While she loves these printable Valentines, she was super disappointed to not get candy. But I figure all the kids will be getting plenty of sugar and why not encourage them to have fun without eating junk!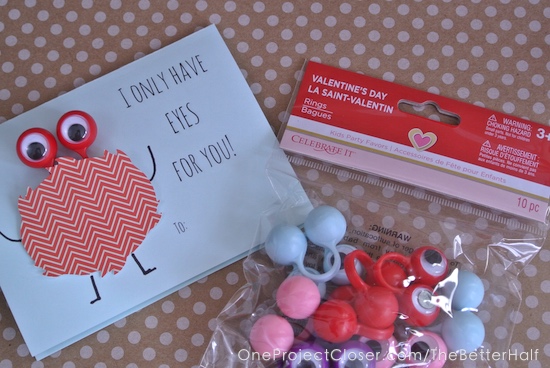 I used my Silhoutte to cut out the monster bodies, but you could easily cut them by hand or cut letter size cardstock into 12 equal pieces, and then free cut a fury monster (circle with jagged edges). Click on the images below to save to your computer and print onto letter size cardstock. Print the front first, then flip the paper over and print the inside second (double check that your printer works like this, but the images are formatted for this).
Front of Valentine Monster Cutout Inside of Valentine
Once they were printed, cut in half, and folded, I used tape to affix the eyes and hot glue to affix the bottom part of the monster to the card. I left the top loose so that the ring can be removed. With a Sharpie, I added feet and arms, and then gave the Valentines to the girls to fill out for their friends!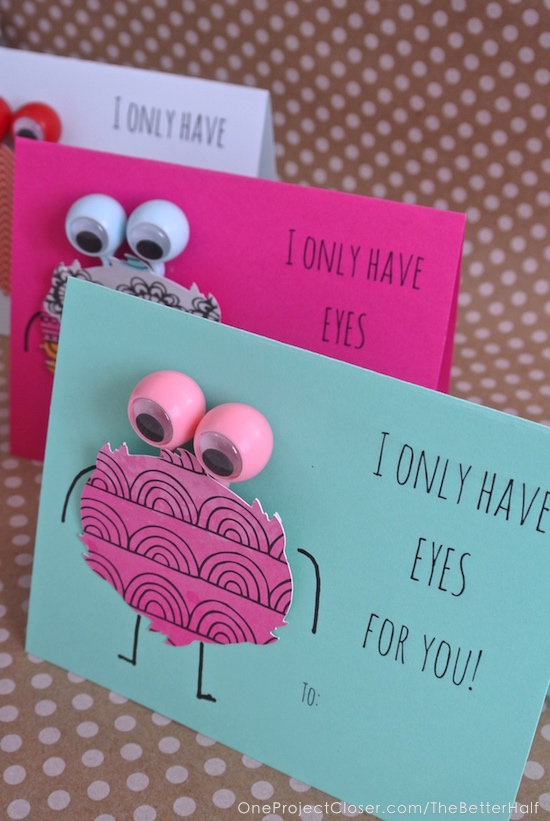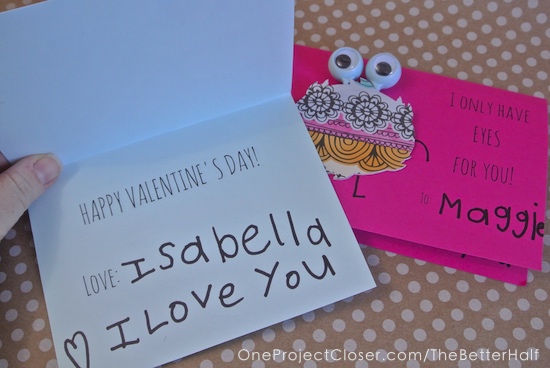 Couldn't you just eat these little monster hands up?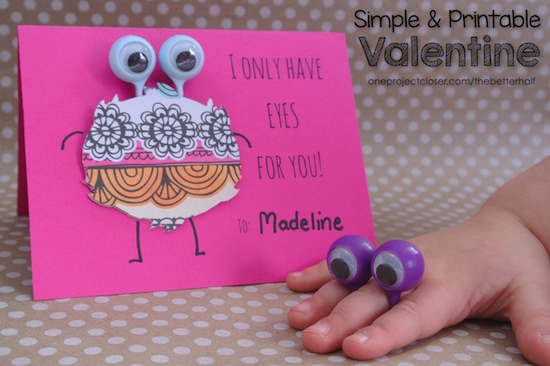 This may be my lamest and briefest post yet, but I hope you enjoyed this simple and printable valentines! If you haven't had enough, be sure to check out some of these other super cute printable valentines from some bloggy buds: Chalkboard Printables from The DIY Village and Donut Hole Valentines from Shaken Together.
What do you think? What are you doing for Valentines this year?
As always, thanks for reading!