I love pumpkin and I love dessert. A lot. This fall I have been concocting lots of different recipes and desserts using pumpkin. Some have been good and some have been not so good. This one falls into the amazing category.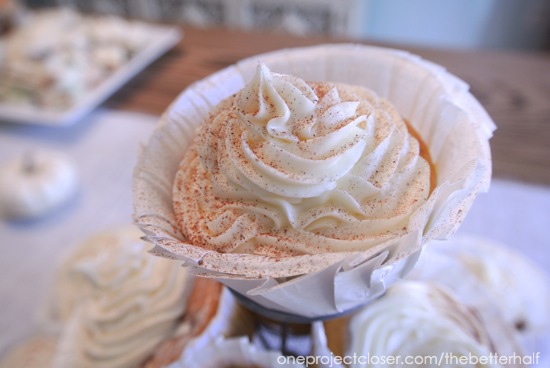 I made it for the first time a couple of weeks ago when we had some friends over to play cards, and it was a big hit! At the time, I posted on FB about it and many people asked that I share the recipe. Life got busy and I forgot about it.
I made it again this past weekend for our family birthday get-together and everyone loved it! My sister reminded me yesterday that she wanted the recipe, so I figured I should finally share it.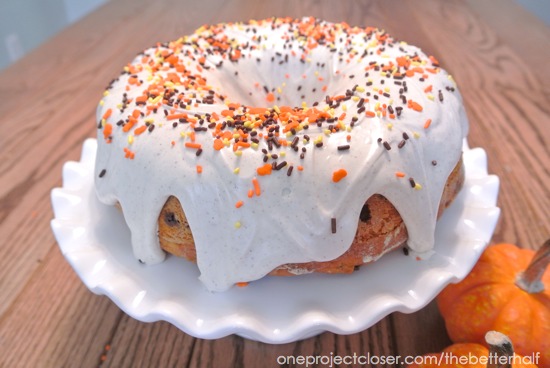 A few notes about this recipe….
I love to bake but usually bake desserts from boxes. It's so cheap and easy, although probably not the healthiest. What I love about this recipe is that it still uses the box mix but with a few changes and additions.
Second, this recipe uses cinnamon chips. Seriously, they are the best. thing. ever. I haven't been able to find them in local grocery stores, but our Great Harvest Bread Co. has been kind enough to sell them to me. Probably not at an amazing price, but honestly I would probably sell an organ for these! They are that good.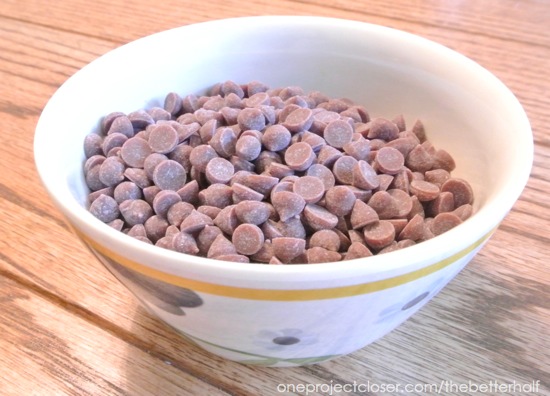 A small tangent – if you haven't tried Great Harvest Bread Co. breads and desserts, you are missing out. Go there now! My favorite are the cheddar garlic breads with real chunks of cheddar. They also will give your children coloring pages to color and put on the wall…and then they give them a cookie. Not a little cookie, a HUGE cookie. Not gonna lie, I have both girls color a page so they both get cookies, and then I eat one of them and make the girls share. I'm not even ashamed.
All that to say, if you don't have a Great Harvest Bread Co. around you, you can also order them on Amazon, although shipping is crazy expensive. I have not ordered them for that reason, plus I love an excuse to go to Great Harvest. These are also wonderful in pancakes, breads, anything and everything!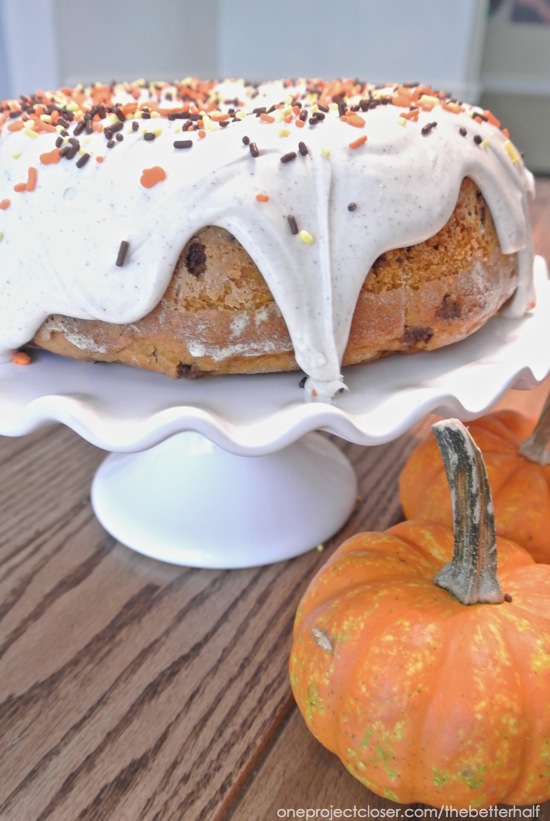 If the suspense is killing you, wait no longer…here is my amazingly moist, perfectly sweet and pumpkiny cake recipe!
Pumpkin Cinnamon Chip Cake
Ingredients:
One – Box of Yellow Cake Mix
One – 15 oz. canned pumpkin
1/4 c. oil (vegetable or canola)
1/2 – 2/3 c. water
2 eggs
1 Tbsp cinnamon
1/2 c. cinnamon chips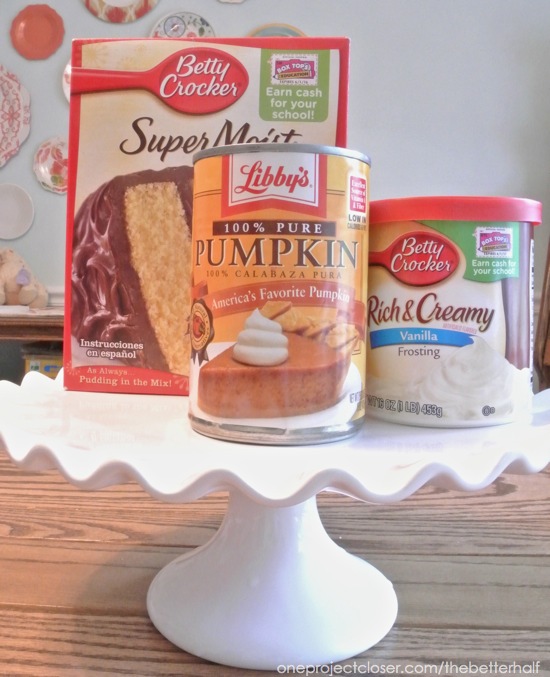 Directions:
1. Mix it all really well, stirring in the cinnamon chips last.
2. Cook as directed on the box.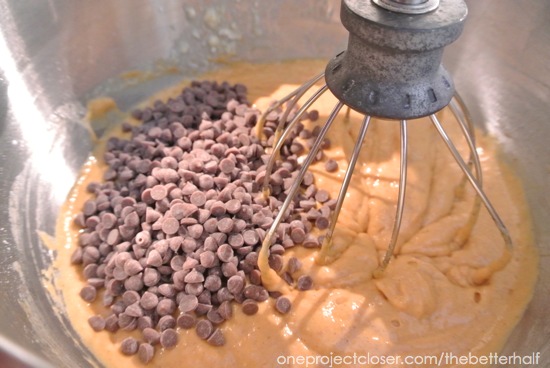 Cinnamon Glaze
Another super simple recipe and directions….
1. Buy some store-bought vanilla icing.
2. Put it in the microwave for 15-20 seconds or until soft but not overly runny.
3. Mix in about 1 tsp of cinnamon (to taste)
4. Pour or spoon over cake.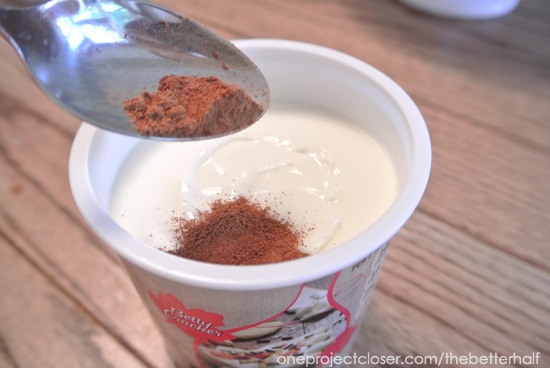 Haha. Pretty simple, right?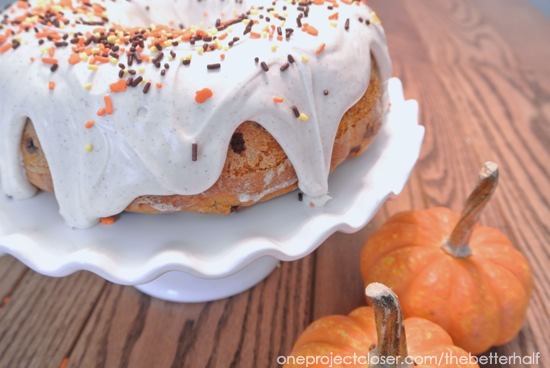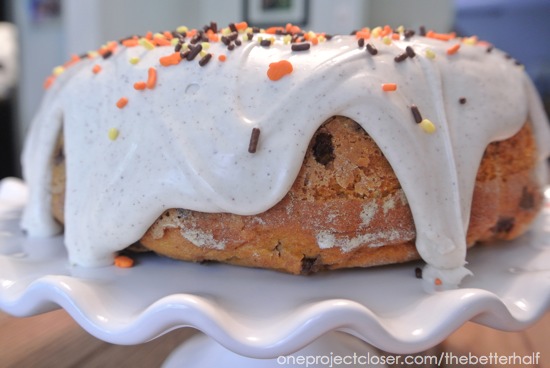 What do you think? What fabulous box recipe adaptations do you use?
As Always, thanks for reading,