Last week, you saw our wine and beer cupcakes, and this week I wanted to share the cookies that went with our Purple and Zebra Print theme. This was a fun cookie to make with Izzie – she really enjoyed unwrapping the candies, adding the ingredients, and pushing the Hugs onto the cookies. Overall, it was a quick and fun activity for Izzie and me while Lucy napped!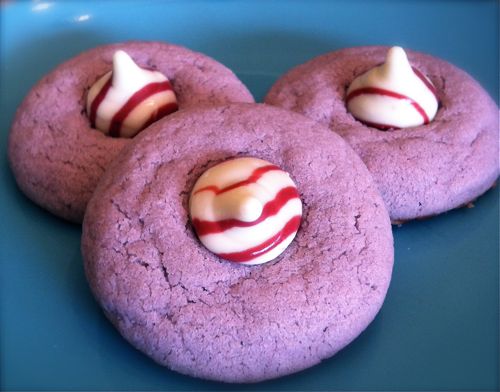 Hershey's Raspberry Hugs Cookies
1 bag Hershey Raspberry Hugs
1 stick of butter
1/2 cup shortening
1 cup sugar
1 egg
1 teaspoon vanilla extract
2-1/4 cups all purpose flour
1 teaspoon baking powder
1/4 teaspoon salt
food coloring
Directions:
Preheat oven to 350 degrees.
Remove wrappers for candies.  Izzie loved this job. I told her she could eat one for helping. As she unwrapped them, I heard her say, "one for you," talking to the bowl, "and one for me!"  She obviously has been hanging out with Ethan too long!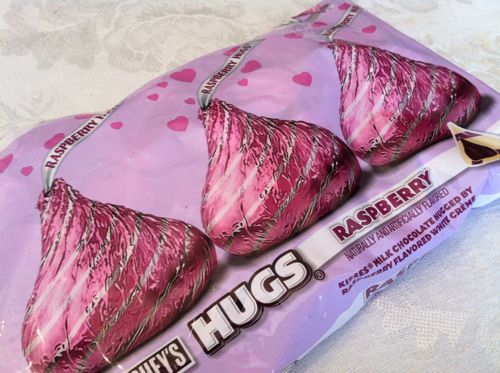 Beat butter, shortening, and sugar together until well blended.
Gradually beat in flour, baking powder, and salt.
Add food coloring 2 -3 drops at a time, until desired color. I used blue and red Gel coloring to color the dough purple.
Roll dough into 1-inch balls and place on ungreased cookie sheets.  I used my Pampered Chef 1-inch melon baller to scoop the dough.  It was super quick and I didn't have to roll balls. Win!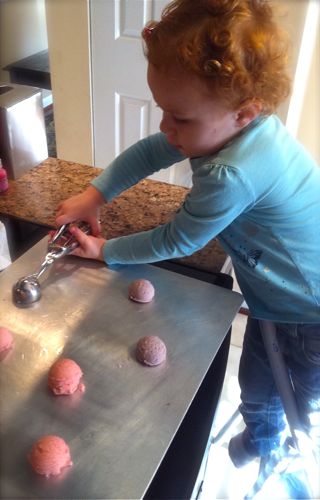 Bake 9 – 11 minutes or until cookie is set.
Remove from oven to wire rack. Cool 2 minutes.
Press Hershey Hug into center of cookie. Be careful not to push too hard or it will crumble the cookie.  Izzie struggled with this, although it could have been part of her evil plot to "ruin" the cookies and then eat them. LOL!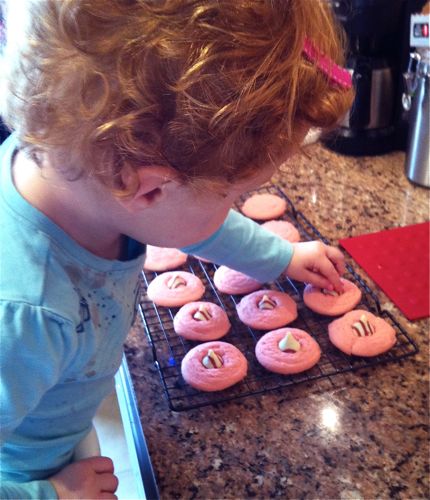 Remove cookies from cookie sheet onto wire rack and cool completely.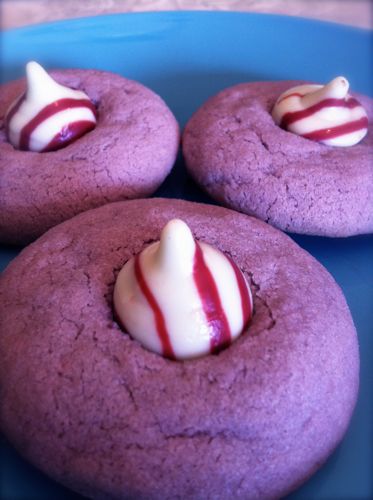 Makes about 3 dozen cookies. Mmmm…..