There's a couple of projects on my "no-fly list", and usually it's because I don't have the proper equipment, and sometimes it's because I don't want to die. Today's post shares a venture that doesn't fall into either of those categories. Even so, it was out of my league. What's this dangerous, mysterious job, you ask? Upholstery. I have no idea how to reupholster furniture!
Fortunately, Jocie and her mom let me tag along as they gave our dining room chairs a much-needed makeover. The results are great, and I've captured the DIY instructions for you in this article.
As you can see, the original fabric was an off-white color that doesn't play well with small children. The years have taken their toll, and eventually we gave up on trying to remove all the stains.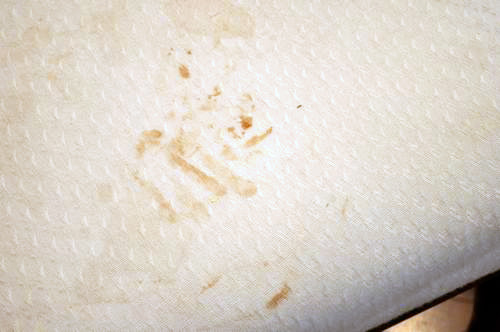 Step 1: Remove the cushions from their frames.
Some cushions will just pop off, while others are fastened with screws. The four screws in our chairs weren't readily evident, but after a little investigation, we found these four holes that provide access.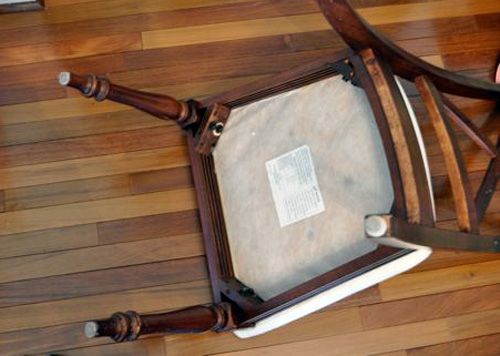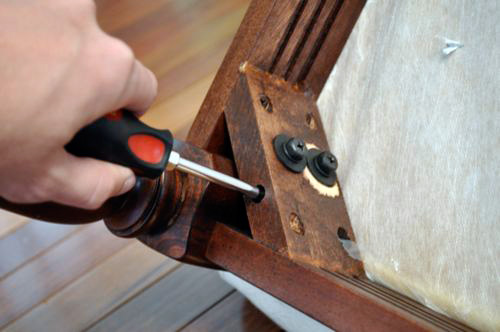 We're happy to see the frames are solidly built and still in very good repair.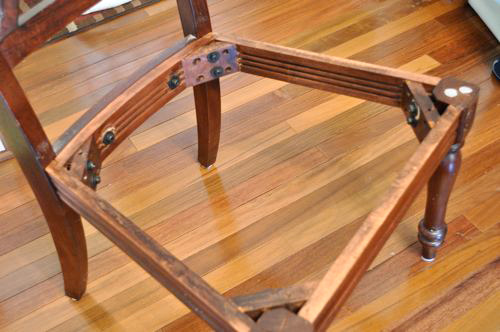 Step 2: Measure the cushions and account for overlap.
Jocie and her mom went to Jo-Ann Fabrics (they had a 50% off coupon) to pickup some upholstery fabric. I'm told that upholstery fabric is much thicker than other fabrics so that it will hold up better. Before heading out they measured the cushions, adding an extra 2-4 inches for the overlap.
Jocie selected a fun, green Zebra pattern that complements our teal walls. A couple of days later I recognized that same fabric on a few pillows in this post by Sherry at Young House Love. Small world.
Step 3: Using the cushion as a guide, cut the fabric to size.
If you're following along, make sure you orient everything the same way. You wouldn't want Zebra stripes going in the wrong direction.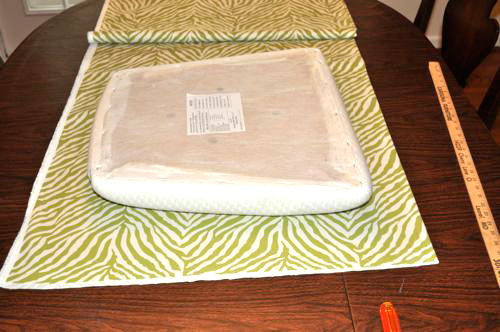 Step 4: Fasten the new fabric.
Starting with opposite sides, use a 1/2″, heavy-duty stapler to secure the fabric in place. Keep everything nice and tight (but not too tight) over the cushion. We stapled every few inches, and folded the cut edge underneath so it wouldn't be visible. Leave the corners open- we'll get to those in a minute. You can tell our stapler is heavy duty because of that nice little sticker on the side that says "Heavy Duty."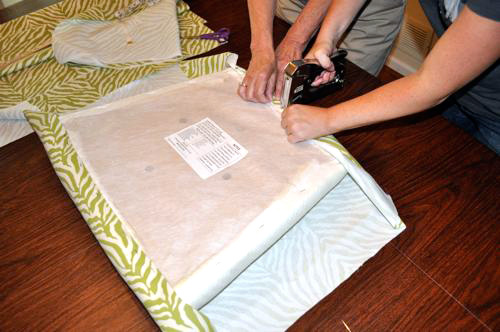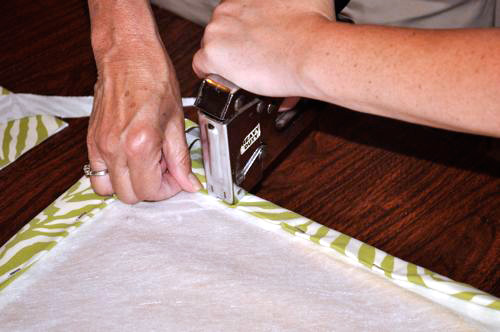 The trickiest part of reupholstering chairs is the corners because it's tough to prevent wrinkles. We used several, overlapping pleats to keep everything smooth. Cut away any excess fabric after you finish stapling.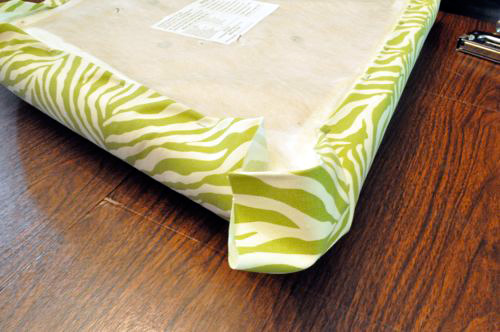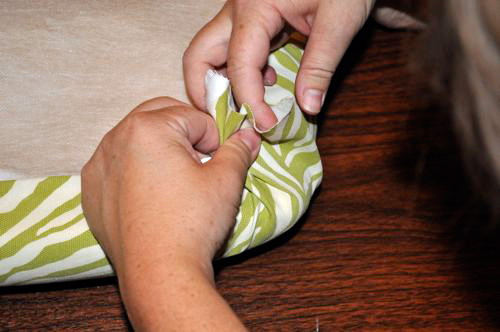 Step 5: Apply stain treatment and refasten the cushion.
Before screwing the seats back onto the chair frames, we used some ScotchGuard to help prevent any future stains.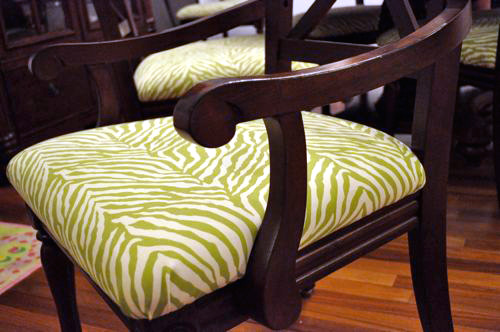 I'm really pleased with how everything turned out. The chairs are like new again, and they look awesome in our dining room. Wouldn't you agree?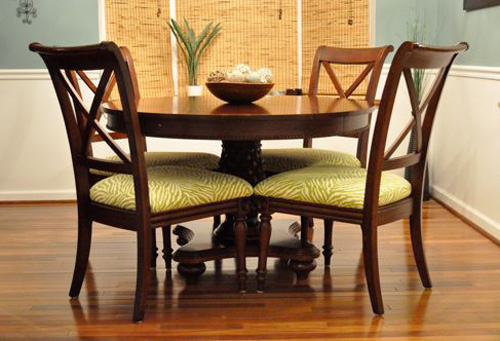 If you follow our Facebook page, you know the big dilemma now is that none of our table cloths match. Jocie is looking for ideas, so feel free to make a suggestion! Do you have any upholstering tips?