Note: This post from DIY tool reviewer Aaron Talbot first ran on our tool site, Toolbox One.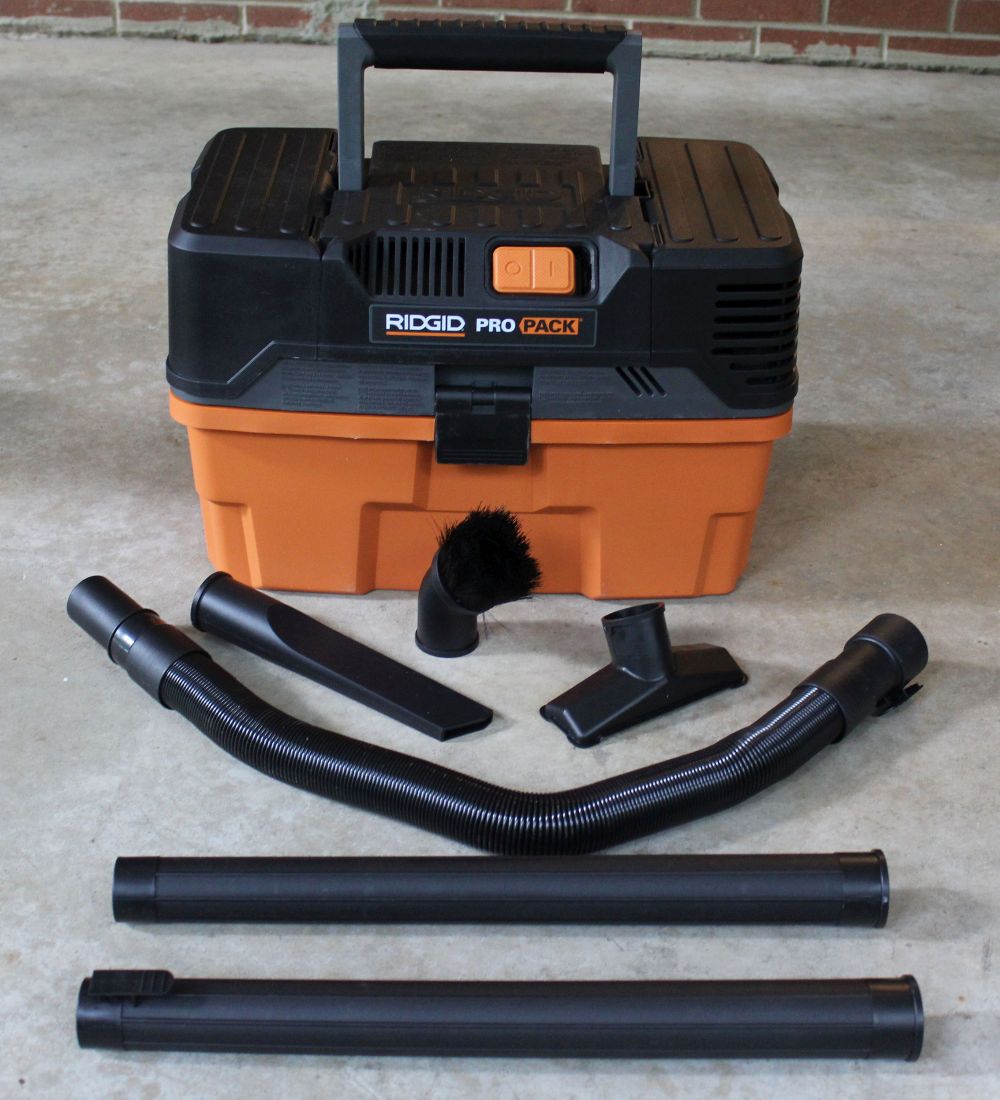 I recently had the opportunity to test out Ridgid's 4.5 Gallon 5.0-Peak HP Pro Pack Wet Dry Vac (model WD4522). While I already own a large canister style wet/dry vacuum, I find it cumbersome to carry from one place to another; especially if I need to ascend stairs. With that in mind, I was anxious to see if this compact setup could deliver the same cleanup power that I've become accustomed to with my trusty canister vac.
Stuff Lawyers Made Us Say: We're are continuing our partnership with The Home Depot to provide candid reviews of tools from a wide variety of manufacturers. The Home Depot is both providing the tools for free and compensating us; however, the opinions we express here are our own. Remember, we'll always be up-front with you when we're receiving a free product, compensation, or both. And of course, we always strive for objectivity in our reviews.
First Glance
Everything is all set and ready to use right out of the box, save attaching the clips to the rear of the vacuum that holds the two included wand extensions. Make sure to peek at the back of the clips as they are labeled for left and right and will not fit on the wrong side. The left compartment houses an ample 20′ power cord (gotta love a long power cord), a 2′-7′ expandable hose, and a crevice attachment. The right compartment houses brush and floor attachments to round out the set.

Does It Suck?
I immediately knew how I wanted to test the WD4522. Our family was set to go on our annual mecca to the beach, which in turn triggered the annual deep cleaning of the minivan. Up until now, I had been using our household canister style vacuum to perform this task due to my aforementioned annoyance with trying to lug the giant canister wet/dry up a flight of stairs. This lunchbox style vacuum proved to be indeed easy to carry and move around from one side of the van to the other. The 5.0 hp motor produced a surprising amount of suction and had no problems annihilating the mess our four small children had made. The included 3-layer filter also did a great job as I noticed no appreciable loss of suction.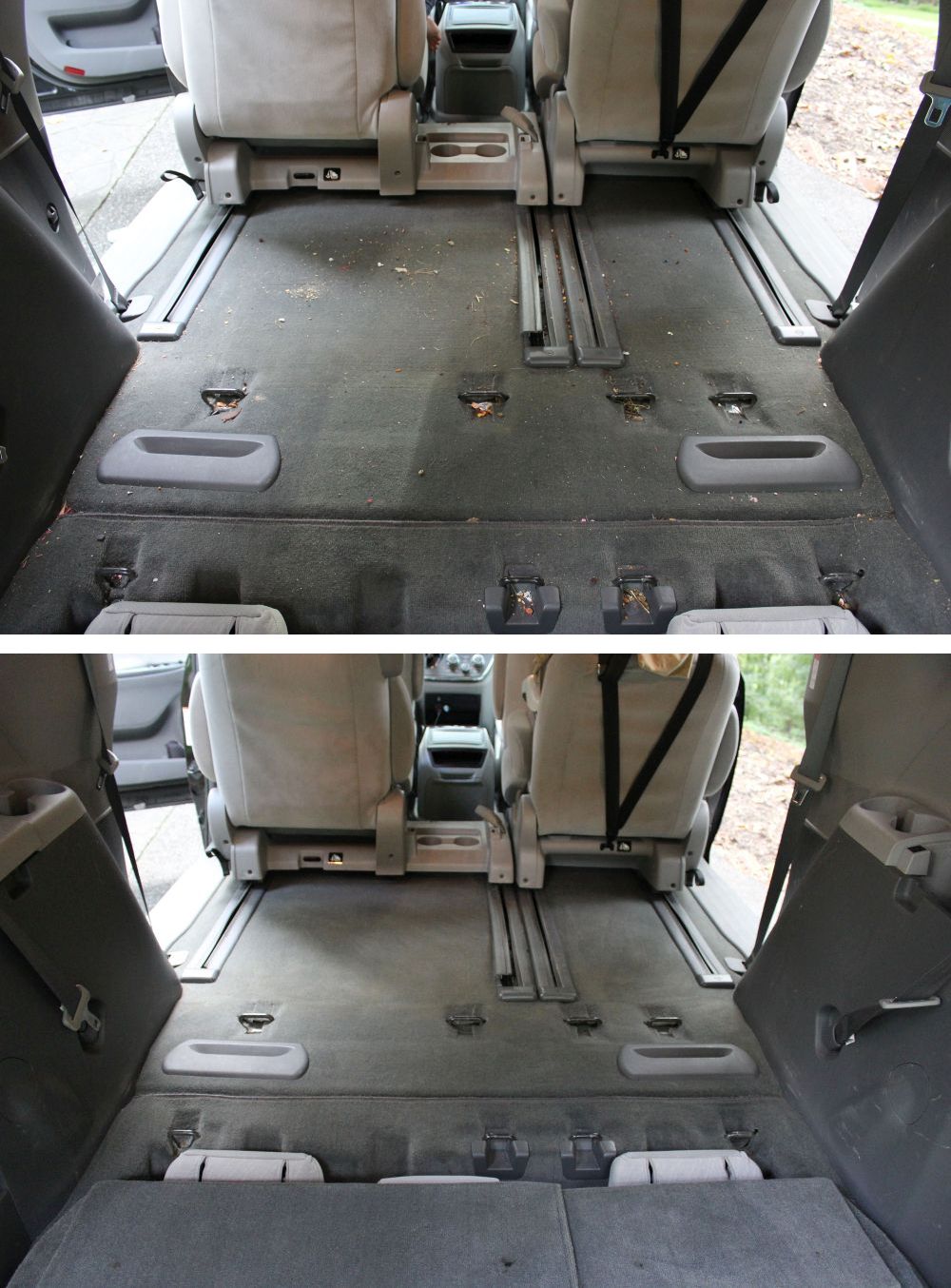 The three included attachments all served their purpose in cleaning out the van. If I had to pick one thing to improve, it would be to have a swiveling end on the hose to more easily adjust the attachment angle. As it is, the stretchable hose is more than flexible enough to allow you to rotate the attachments, so this is really just me being picky.

Who's It For?
Available exclusively from the Home Depot for $79.97, the Ridgid 4.5 Gallon 5.0-Peak HP Pro Pack Wet Dry Vac is a solid buy for a variety of users from the occasional DIY homeowner to the contractor looking for an easily portable, yet powerful wet/dry vac.