Have you noticed a lot of tool manufacturers putting an emphasis on lighting solutions recently? It's true, and about two months ago Ridgid announced their new GEN5X 18V Dual-Power Light Cannon. Don't be fooled by the compact size. This handheld spotlight can put out a whopping 2,500 lumens! Read on for the full details.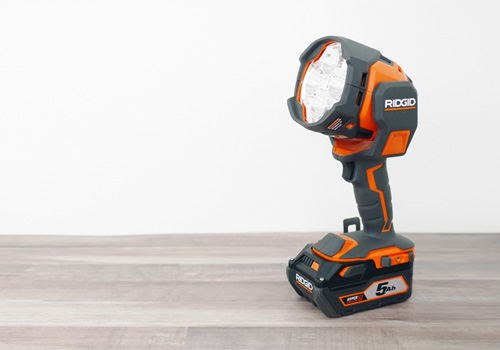 Stuff Lawyers Made Us Say: We're partnering with The Home Depot to provide candid reviews of tools from a wide variety of manufacturers. The Home Depot is both providing the tools for free and compensating us; however, the opinions we express here are our own. Remember, we'll always be up-front with you when we're receiving a free product, compensation, or both. And of course, we always strive for objectivity in our reviews.
Features
Runtime
What I like most about the GEN5X Light Cannon is the extended runtime. Nobody wants an ultra-bright light that only lasts a few hours. Ridgid boasts an impressive 30-hour continuous runtime with a 5.0Ah battery on the lowest setting. Whether you're camping or working in the dark on new construction, one battery can provide a significant amount of light.
Adjustable Light Output
Ridgid includes a variable power adjustment so you can increase or decrease the brightness to match your needs. And the thumb-turn dial is a welcome improvement over clicking through a handful of preset modes.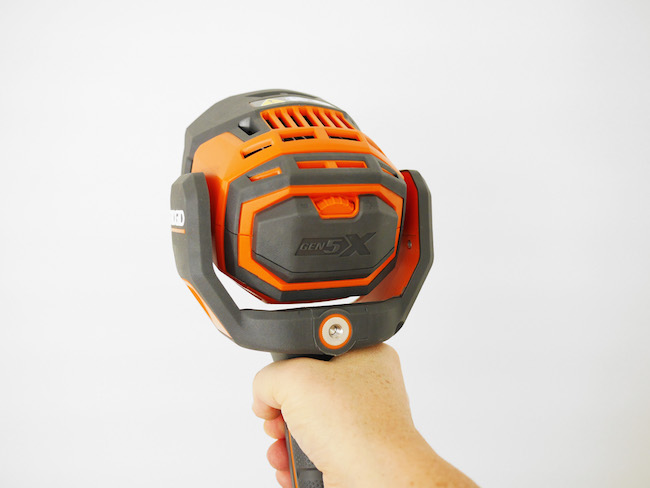 180 Swivel
The GEN5X Light Cannon features a swivel head to direct light where it's needed. You can even adjust the tension by tightening or loosening the tension screw on the side.
Hook or Mount
You'll notice the 1/4″ threaded connection on the backside the light. This allows a user to easily mount the light to the Ridgid universal tripod. Additionally, the light can hang from the included belt hook.
12-volt Car Adapter
Should your battery die, simply remove the battery and use the 12-volt car adapter.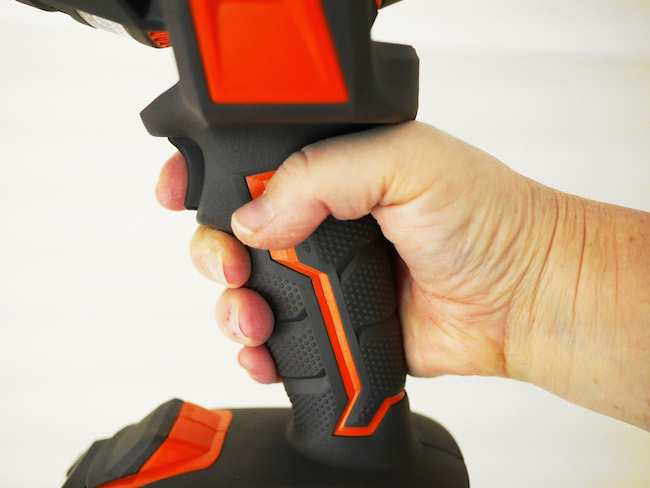 Overall Impressions
I was immediately pleased with the light output and the throw distance on the Ridgid Light Cannon. The result is a reasonably-sized beam with great reach that can light up your working area. The classic Ridgid grip is comfortable in your hand, and the overmold provides rugged protection on the job site.
Where to Buy
The Ridgid GEN5X Dual-Power Light Cannon is available from The Home Depot for $89, and of course, that includes the amazing Ridgid lifetime service agreement.