This post is brought to you by the letter A and the Number 2! (That's actually what the party invitation said. How cute is that?)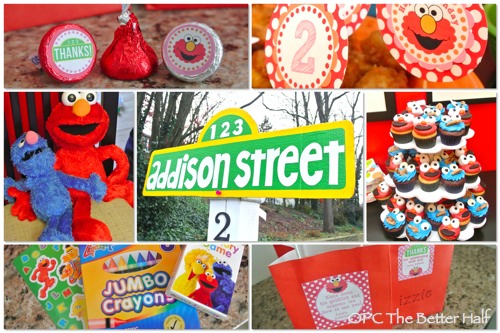 One of my good friend's, Nicole threw a 2nd birthday party for her daughter, Addison. Addison loves Elmo and this was definitely one of the cutest parties ever! Nicole has great taste and throws a wonderful party. Here's the birthday girl – a beautiful little red-head and a beautiful picture taken by Nicole.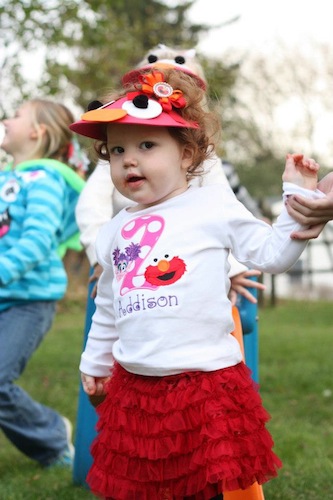 Addison is a few months older than our youngest daughter, Lucy and both are girls were super excited to celebrate with Addison. As we walked up to the house, we were directed by Addison's very own Sesame Street style sign, made by another friend, Ruth. Really, really cute and Ruth said it wasn't too hard to make!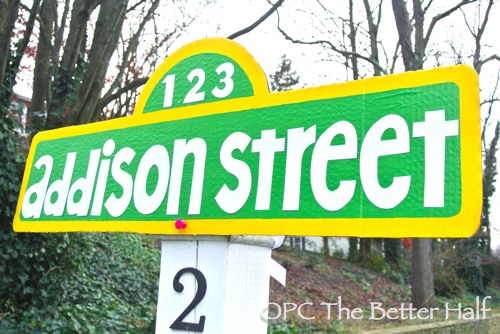 Here is Lucy greeting her friends at the door, sporting her "Melmo" shirt!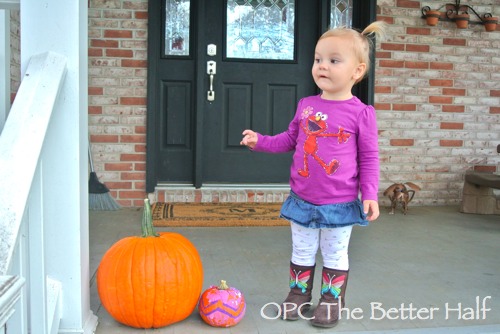 Shortly after we arrived, Nicole, with the help our her super sweet nieces, brought out crafts for the kids to do. Each got to make a Sesame Street visor – Elmo, Glover, Abby Cadabby, or Oscar.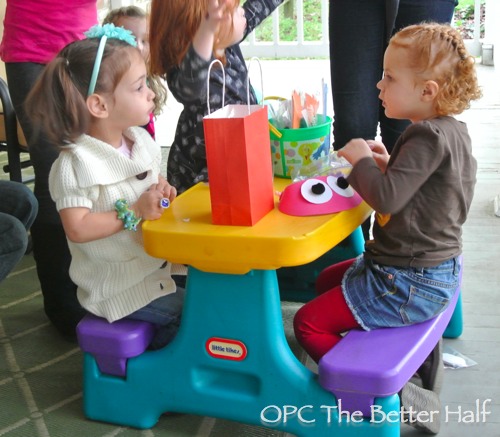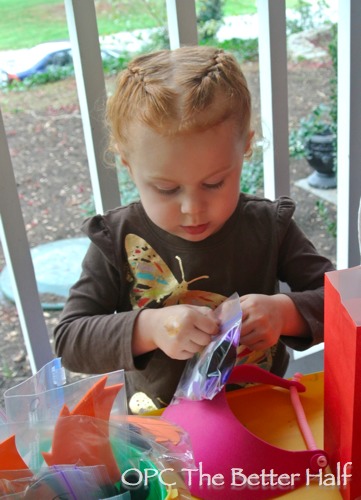 Izzie made an Abby Cadabby visor, but I'm a bad mom and forgot it at the party and forgot to get a picture of her after it dried. oops! But here is Izzie's friend, Zoey rocking an Oscar the Grouch visor.
While some kids were making visors, other got tattoos. Obviously, it was quite a popular activity. Izzie picked a Big Bird tattoo and Lucy a Elmo tattoo.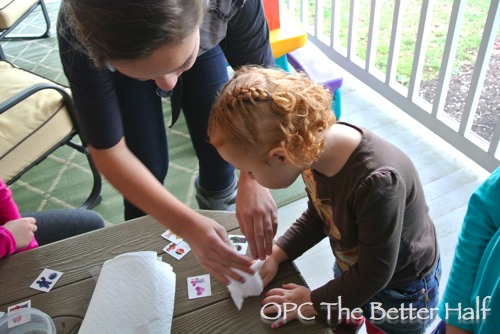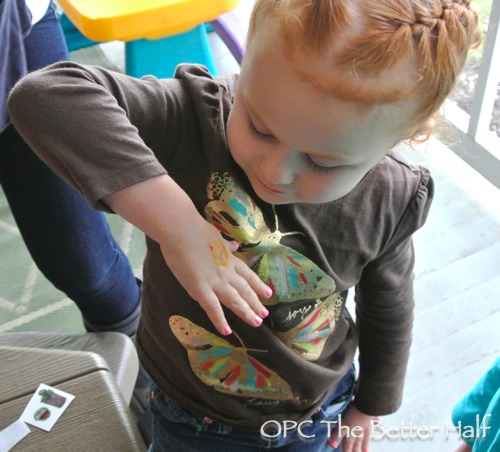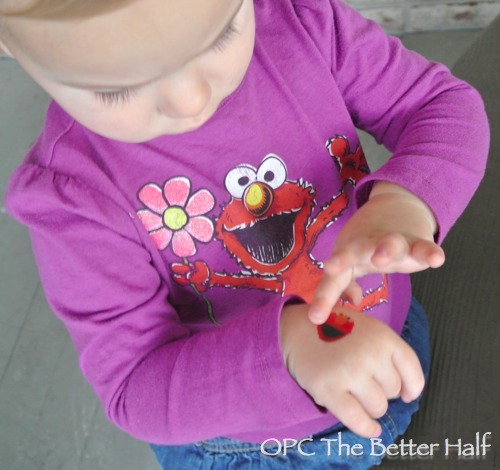 Nicole also had tons of cute decorations and stuffed animals to add to the Sesame cheer. She also conveniently has a beautiful red dining room that looks like it was painted just for the party. Great planning, Nicole!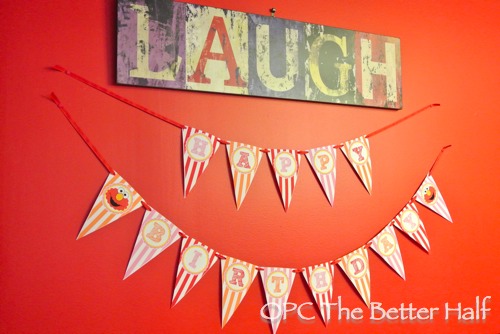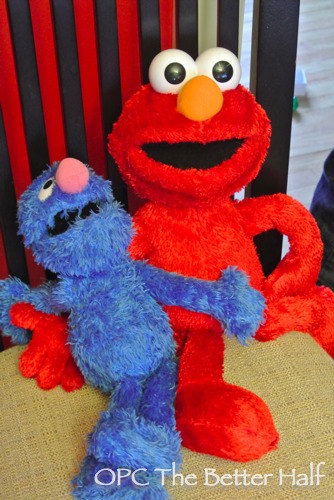 The highlight of the party for Ethan was the Chick-Fil-A nuggets! Yes, they were amazing!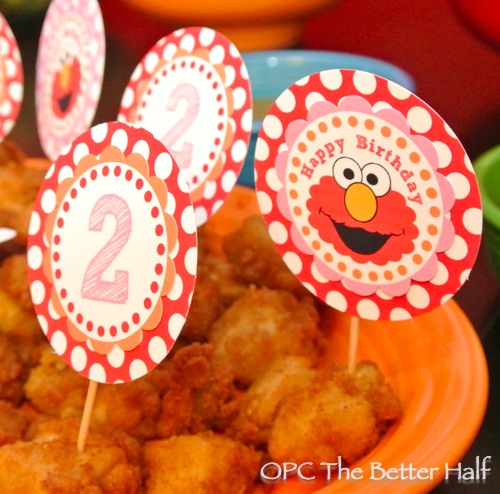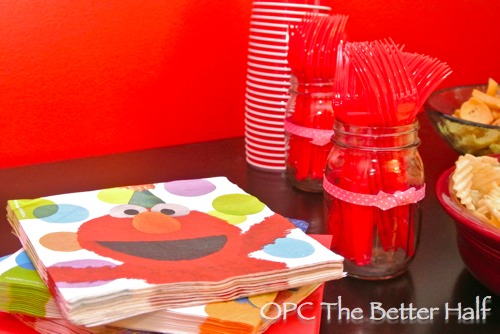 And of course, the highlight for the kids were the cupcakes! In addition to looking absolutely adorable, they were really yummy. 🙂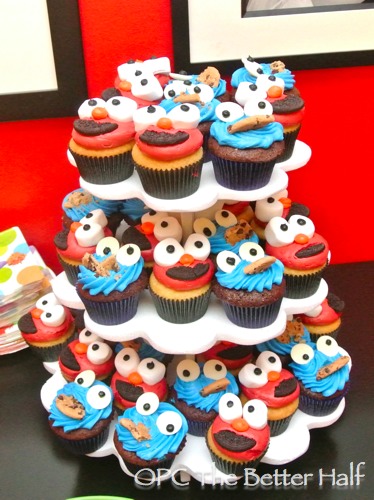 Fortunately, Nicole has wood floors because the girls really dug in and ended up putting icing everywhere. Although I'm sure some did make it into their mouths, it didn't look like it. lol!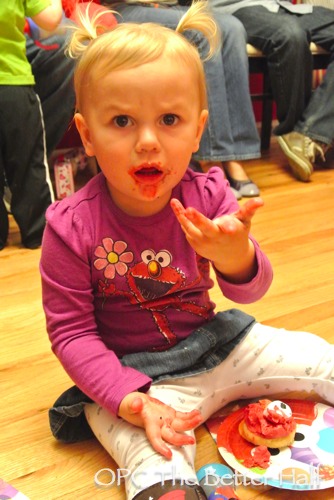 Here is one of Lucy's friends, Avery, who loved her Cookie Monster cupcake, plus she's probably the more photogenic baby on the planet – a big plus since her mom, Ruth is a photographer! I am so lucky to be surrounded by photographer friends (both Ruth and Nicole).
At the end of the party, Addison sent her friends home with the cutest little goody bags filled with stickers, crayons, a Sesame Memory game, goldfish, and a few personalized Hershey Kisses. yummm.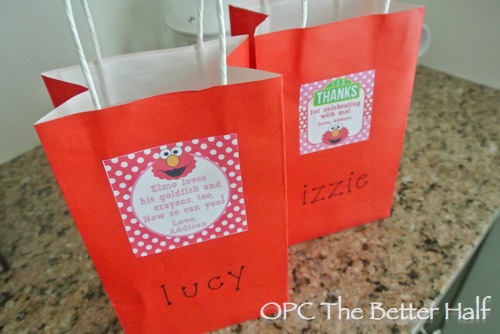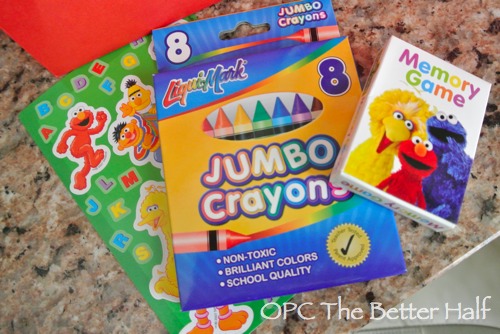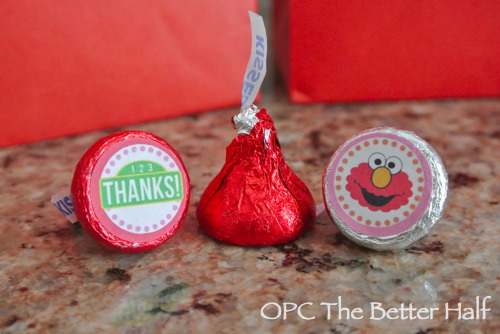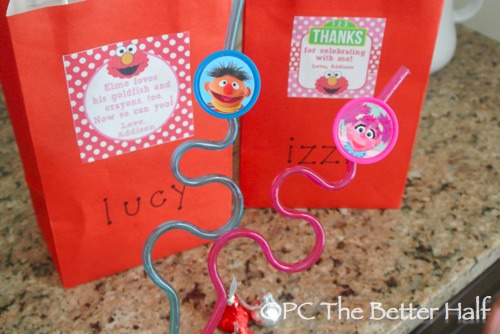 What do you think? How do you make your parties memorable?
As Always, thanks for reading!