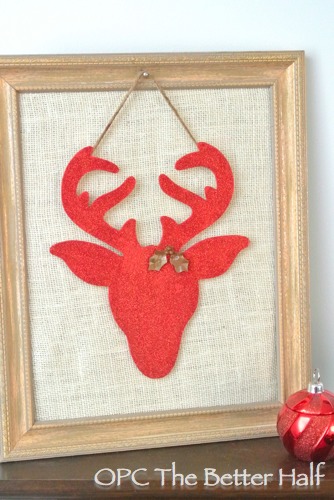 Reindeer are all the rage this Christmas, have you noticed? While I love me a reindeer, I didn't really want to spend the money on a reindeer bust for the wall (is that even the right terminology) and, while the reindeer pillows are super cute, that a little more time-consuming than I wanted.
When I saw this cute, unfinished wood reindeer head of Micheal's a plan started to develop. It was regularly $2.99 but I think it was 50%. Add in the cost of glitter and leftover burlap from a previous project, and on old reject frame from the back of our basement, and it ended up being a SUPER cheap project!
Materials:
Unfinished wood reindeer head
Acrylic Paint
ModPodge
Glitter
Burlap
Frame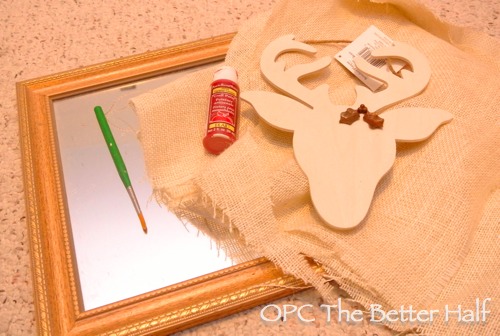 Before I glittered the reindeer up, I painted it with red acrylic paint. It may not have been necessary, but since glitter sometimes "sheds," I didn't want any unfinished wood showing over time.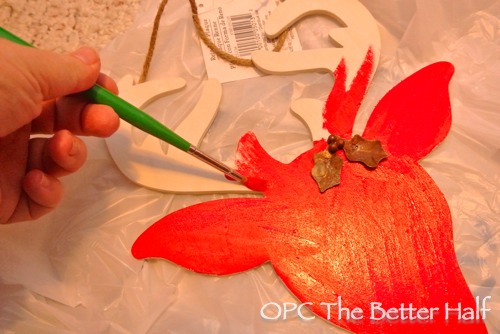 The best part of the this project and really the most time-consuming was making the unfinished wood sparkle! So much fun! I grabbed my homemade ModPodge and put a decent layer on the top of the wood. I worked in small sections so the ModPodge wouldn't dry.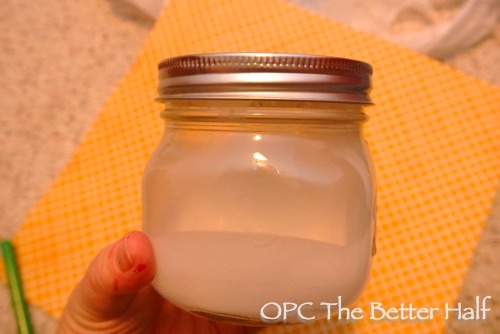 After applying the ModPodge, I generously covered it in glitter, shaking any excess free onto my paper below it. I got this little 4-pack of glitter out of the dollar bin at Michael's and love it!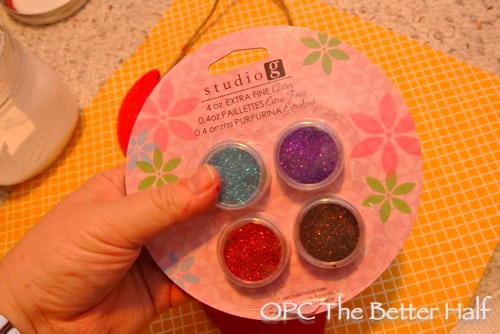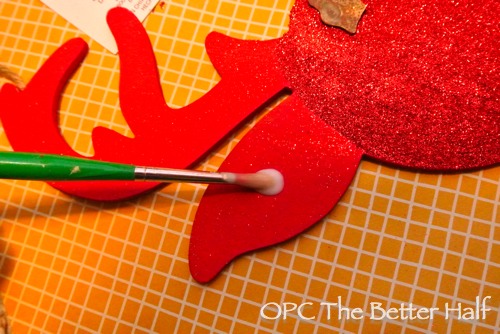 I kept repeating this process for the whole reindeer head, working very carefully around and under the metal holly leaves wince I wanted those to stay rustic.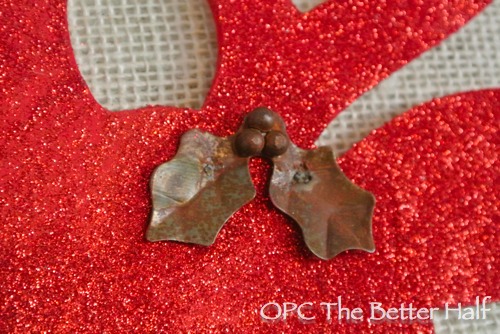 Once that was done and drying, I went in search of a frame in the back of our basement. Over the years we have accumulated a rather large collection of unused frames. This was actually a mirror with a super hideous gold and faux-wood finished frame. SO UGLY! I couldn't figure out why I would have bought this at all.
After I put the finished product on the mantle and commented on the ugly original frame to Ethan, he replied that it was actually HIS from childhood. After I removed my foot from my mouth, I apologized profusely.
Anyway, back to our story… I found the ugly frame and used sandpaper to get rid of the ugly  dated faux wood finish, to expose more wood and gold. It actually turned out pretty cute, to my surprise!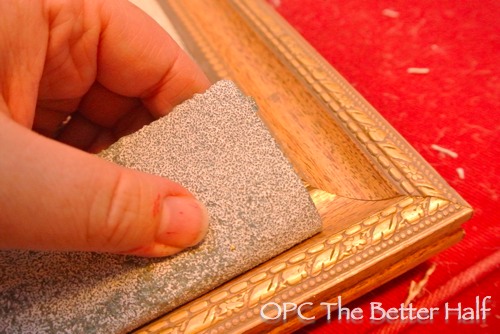 Then I removed the backing and inserted burlap in the place of the mirror . I then placed a small nail in the center of the front of the frame and hung the sparkle reindeer.
Now, Sparkle Reindeer sits on our mantle and looks pretty darn cute!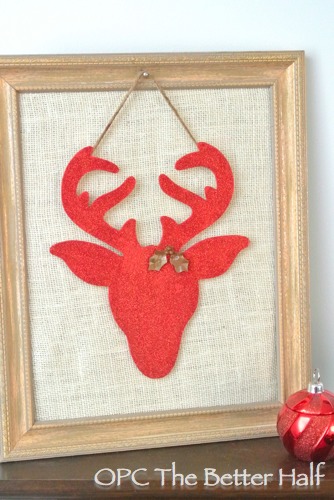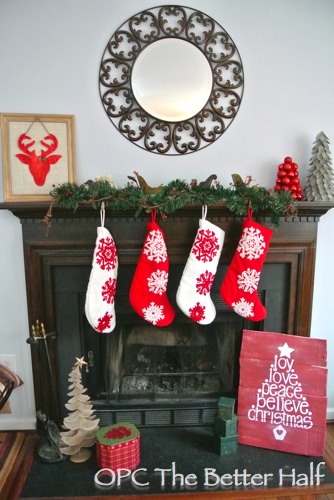 What do you think? How do you dress up your unfinished wood?
As Always, thanks for reading!
Don't forget to check us out on Facebook and Pinterest!
We linked up at: Home Stories A to Z, Savvy Southern Style, House on the Way, Mom on TIme Out, DIY Show Off