A friend caught me the other day and asked if I knew anything about smoke detectors. He was curious why his smoke alarm was going off for no apparent reason and what he should do about it. I didn't have an answer for him, and it actually reminded me that one of my smoke detectors may be on the fritz too. A while back, one of our smoke detectors started beeping every so often. No big deal right? Just change the battery backup, and you're good to go. Wrong. I still don't know what the problem was but I've been doing some investigating.
Smoke Detector False Alarms
Other than burning food on the stove, here are a handful of common causes for smoke detectors to false alarm.
Dust buildup
Spiders (or other creepy crawlers)
Excessive humidity
Dead battery backup
Sensor failure (more on that below)
To make matters more complicated, if you're smoke detectors are hard-wired (like mine), then they often work in series (called multi-station). That means that the false alarm in the hallway triggers all the other smoke detectors too.
I only have two suggestions for troubleshooting a smoke detector. First, replace the battery backup. This might not be possible for some older units. If that's the case, it's probably time to replace the detector anyway. Second, give it a blast of compressed air. That should remove any dirt, dust or spider webs.
According to the U.S. Fire Administration, most smoke alarms should be replaced every 8 – 10 years, and when you swap them out it's good practice to write the date of purchase somewhere inside the alarm. I'd suggest the battery backup compartment as that's usually easy to access.
Replacing Your Smoke Detectors
I don't know the age of my smoke detectors, but they look old. Given that I don't have much faith in them anyway, I decided to swap em out. I picked up some new smoke alarms and chose to install a dual carbon monoxide sensor in the basement since that is near our only fuel-burning appliances.
Here's old alarm.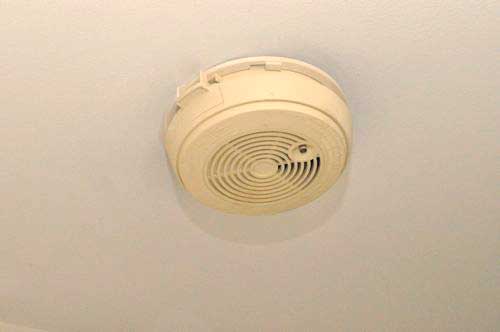 The old alarm had three wires coming into it. I used a simple volt tester until we switched off the appropriate breaker.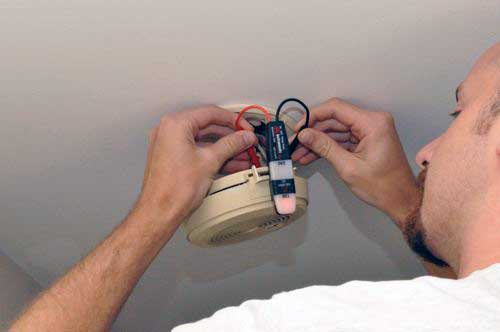 You can see the quick connect style wiring.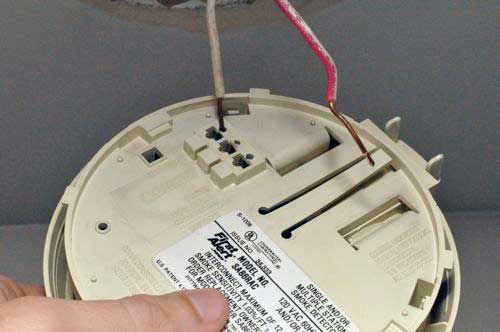 This picture shows the old mounting plate attached to the junction box and the three wires.
I took off the old plate and reused the screws for the new one.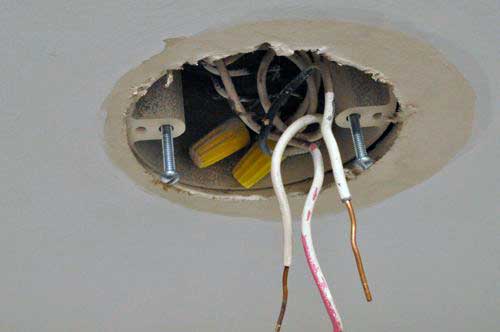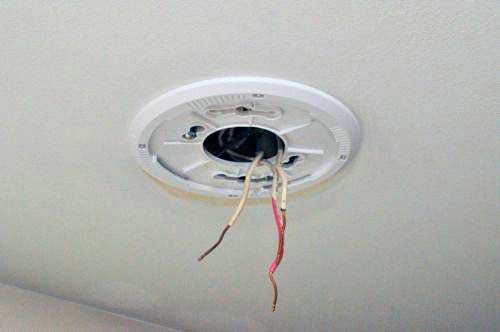 The new alarm had an adapter that would plug into the backside. Here's an interesting tidbit. If you wire the alarm wrong, it goes off none-stop until you fix it (or disconnect it).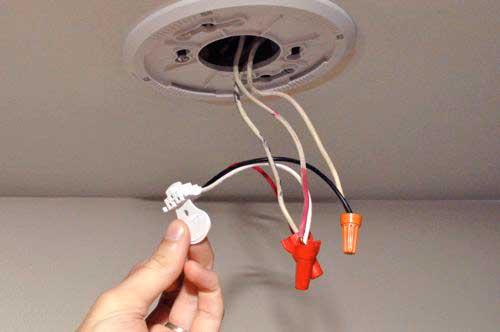 And here's everything cleaned up.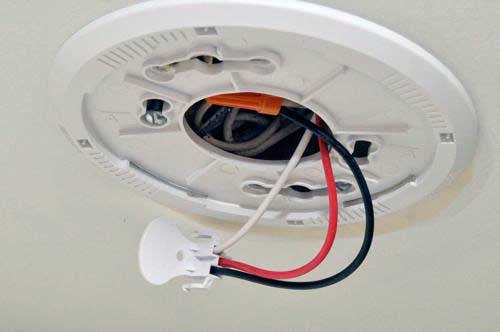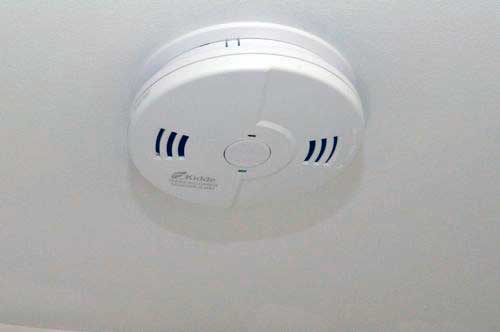 It's important to install a UL listed alarm. Click here to learn more about their suggestions and some of the different types of smoke alarms available.
If you haven't figured it out, birds and smoke detectors both chirp making them super-annoying when they wake you up in the night for no good reason.
How old are your alarms? Do you really replace the batteries every year? Who tests their alarms every month?