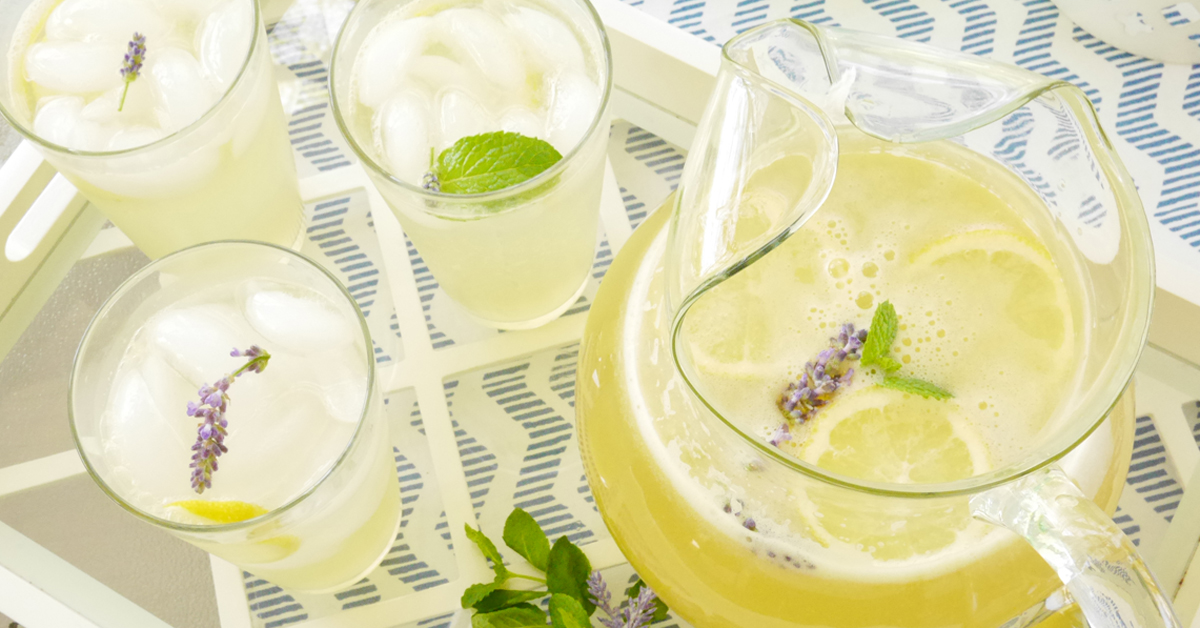 There's nothing more refreshing than a cold glass of lemonade on a warm summer day, right? In fact, it seems to be a fundamental part of summer. Well, this recipe for Sparkling Lavender Lemonade will be your new go-t0. It's light, refreshing, simple to make, and contains all natural ingredients.
This is the perfect drink for your next summer cookout, bridal shower, or party!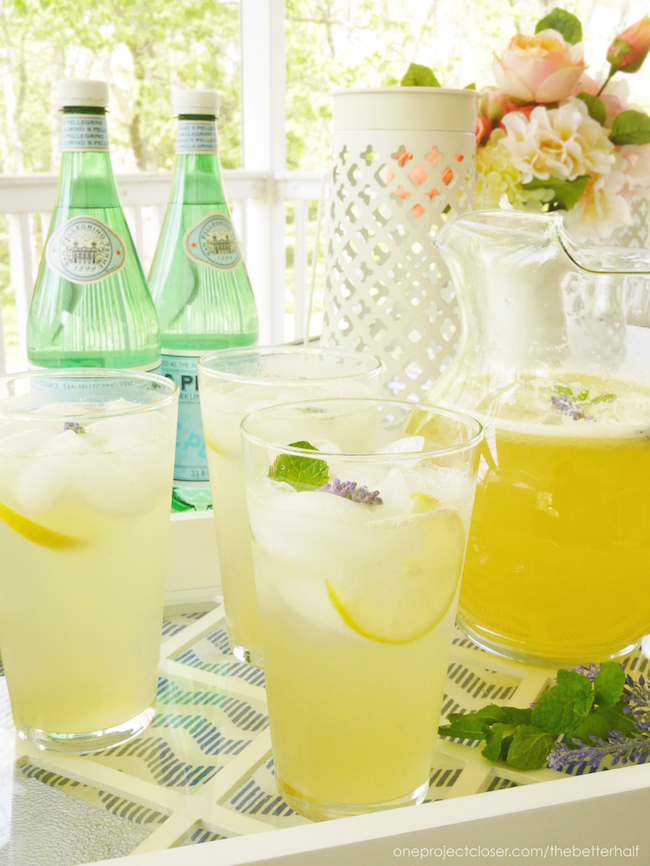 Last year, I visited the Young Living Essential Oil Farms in Utah, courtesy of the Young Living Silver Retreat. What a generous company! While I was there, Young Living served their signature Lavender Lemonade. It was amazing. So, of course, I wanted to recreate it, but with my own special twist. BUBBLES! I love bubbles! Sparkling water is my favorite go-to drink (helping me kick my Diet Coke addiction) and its an easy way to make your drinks a little fancy.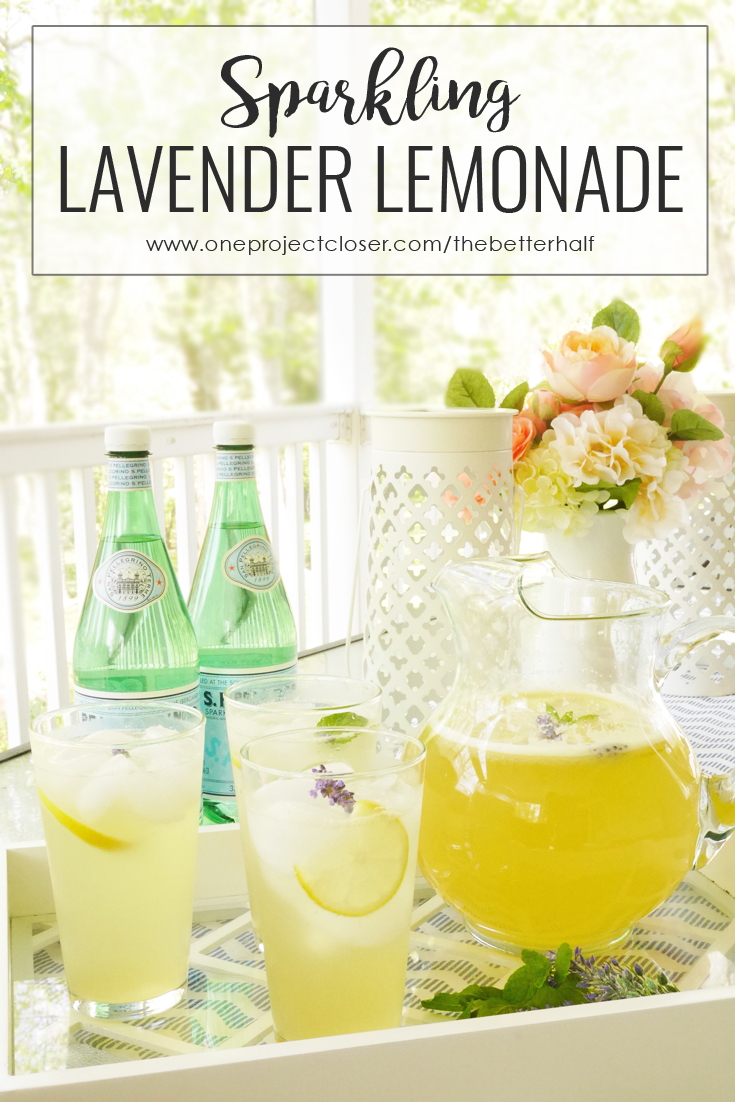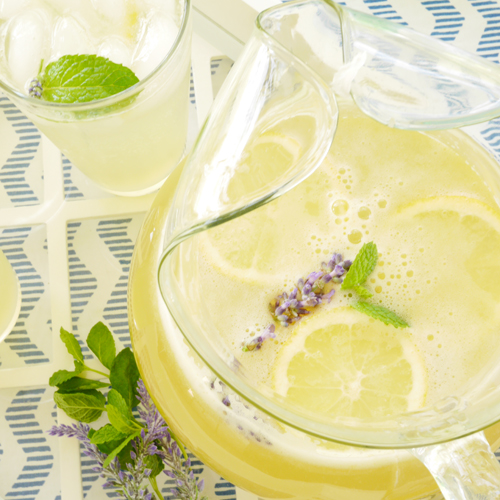 Sparkling Lavender Lemonade
2017-04-26 21:44:53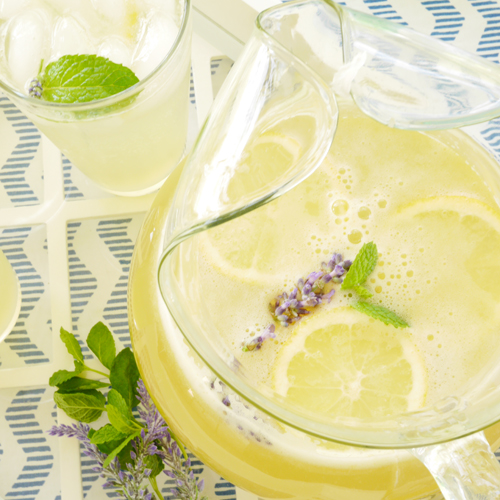 Serves 4
Light, refreshing and all-natural Sparkling Lavender Lemonade is the perfect drink for your next summer cook out or shower.
Ingredients
6 lemons, juiced
½ cup honey
1/2 cup water
2 drops Lavender Vitality essential oil
2 drops Lemon Vitality essential oil
2 liters of Sparkling Water (seltzer)
Lavender sprigs, optional
Lemon Slices, optional
Instructions
Heat 1/2 cup of water with honey in a saucepan until mixed. Remove from heat and add essential oils. While cooling, juice six organic lemons, removing seeds and straining out any pulp. When honey mixture is cool, combine with fresh lemon juice and store in refrigerator until ready to serve.
When ready to serve, pour honey lemon mixture into pitcher and top with 2 liters of sparkling water. Garnish with fresh lavender sprigs and lemon slices.
One Project Closer https://www.oneprojectcloser.com/
Plan Your Cook Out with YLEO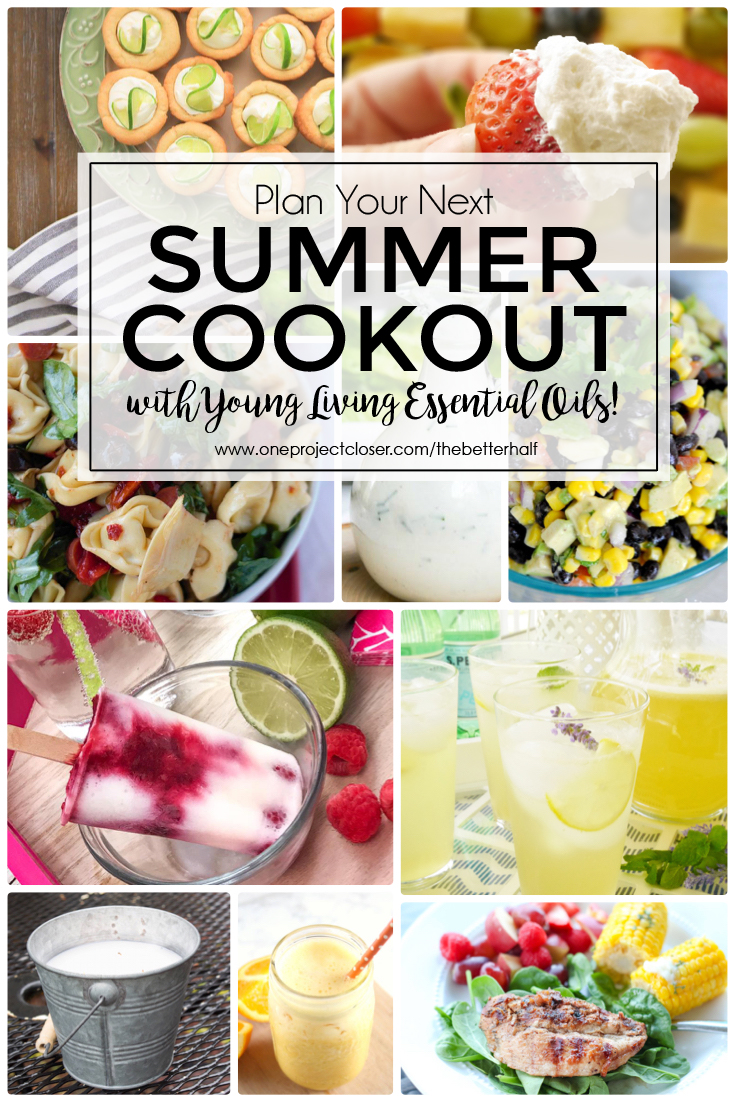 Do you love using your Young Living Vitality Oils in your cooking? I do! They give the freshest flavors without all the fuss of having to run out to the store. And the tiniest bit packs such a BIG flavor!
I've teamed up with lots of top bloggers to bring you a host of great ideas and recipes for your next Summer Cook Out.
| | |
| --- | --- |
| | |
| | Raspberry Lime Popsicles |
| | Cowboy Caviar Dip |
| | |
| | |
Party with us TONIGHT
Join us tonight for a super fun Facebook Party where we will be sharing all these recipes, our own tips and videos, plus lots of giveaways! Click here to RSVP and attend here!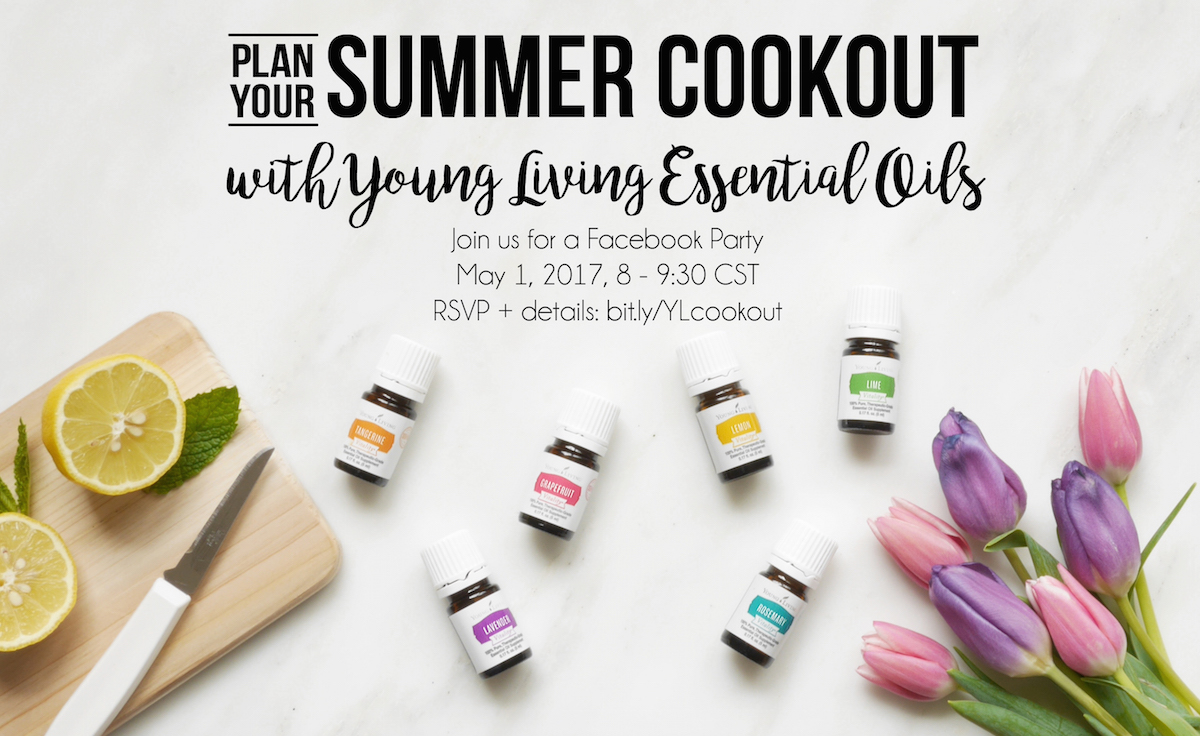 What do you think? Who will share your Sparkling Lavender Lemonade with?
As Always, thanks for reading!

Don't forget to check us out on Facebook, Instagram, & Pinterest!