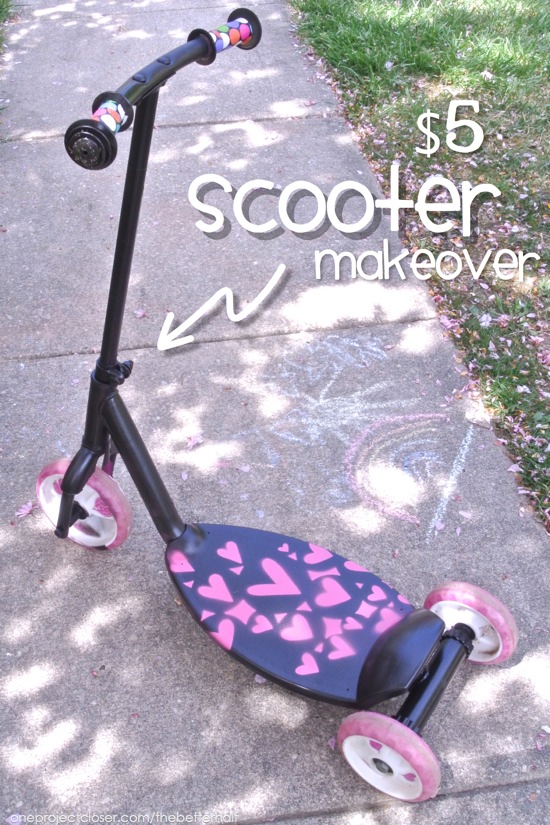 Izzie recently used her allowance money to buy a razor scooter from an old co-worker on mine, after which Lucy was very sad she didn't have a new scooter too! In all fairness, Lucy's scooter was pretty old and beat up. It was Izzie's first and spent the Spring, Summer, and Fall sitting in our yard. Can you tell it used to be a princess scooter?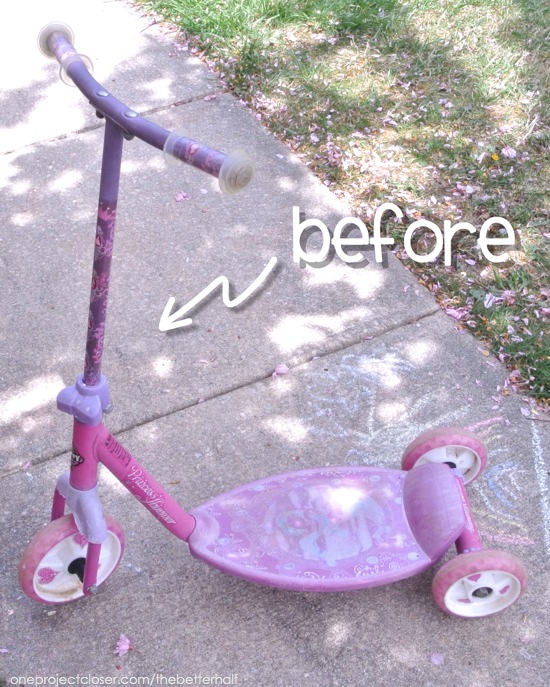 I figured, what's the worst that could happen? The scooter certainly couldn't look any worse.
I started by taping off the wheels and handles with painter's tape and then spray painted the whole thing with Rust-Oleum Black paint made for metal and plastic. Once it was dry, I used a stencil I had on hand and spray painted a pink design. Once dry, I also added some colorful duct tape to the handles. In all, it only took about an hour plus a couple hours dry time.
*Tip: When spray painting, hold can about 12 inches away, using wide-sweeping motions. Do several thin coats, rather than one or two thick coats to avoid dripping or bubbles.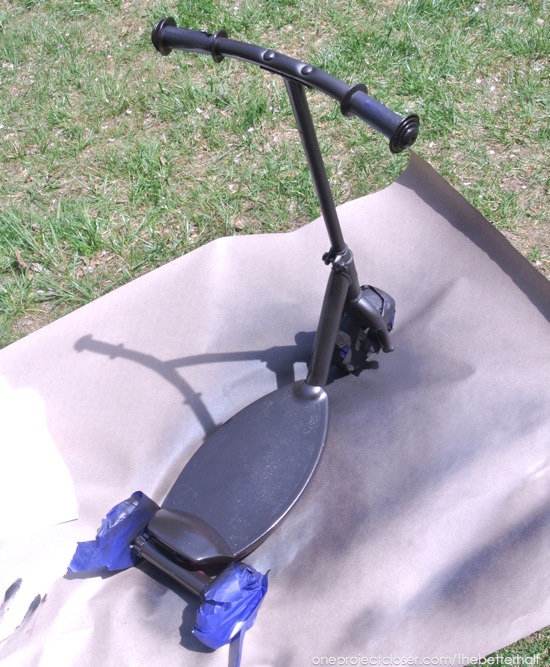 I did this all during nap time and Lucy could not wait to get out there and scoot!!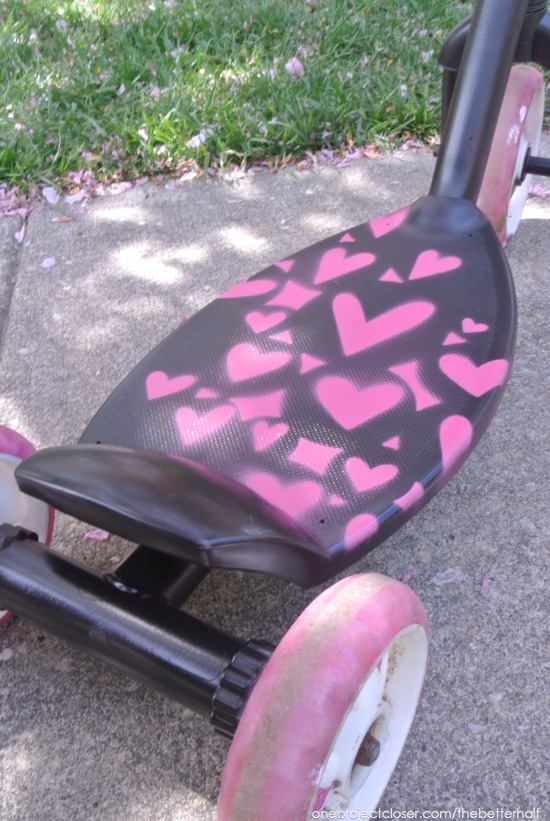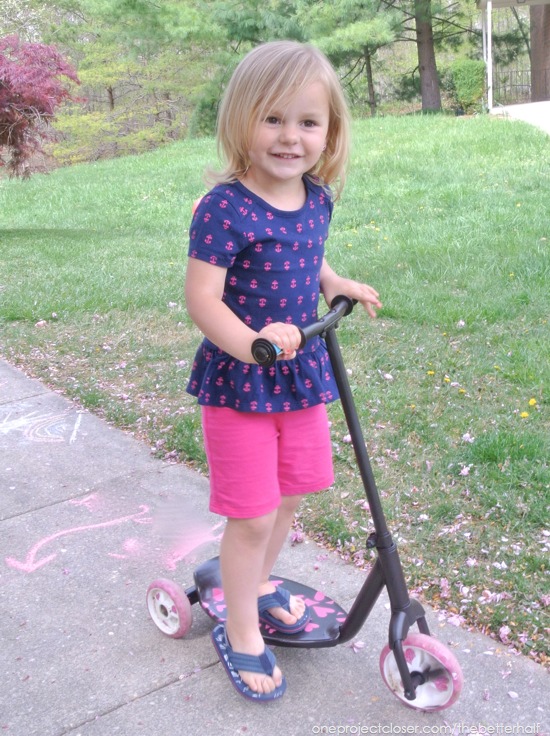 And of course, even though Izzie had a new scooter, she really wanted a design like Lucy. So I Spray painted a black stripe and then pink stars with a stencil.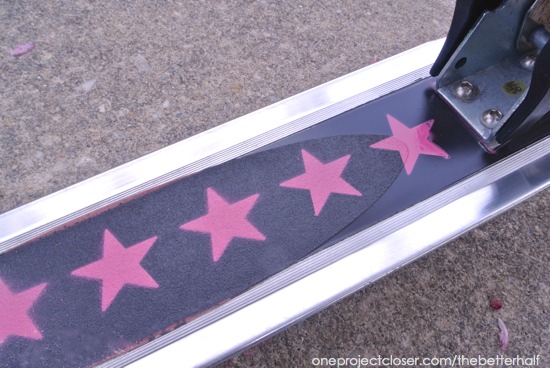 Izzie is such a ham and absolutely loved posing for these pix! lol.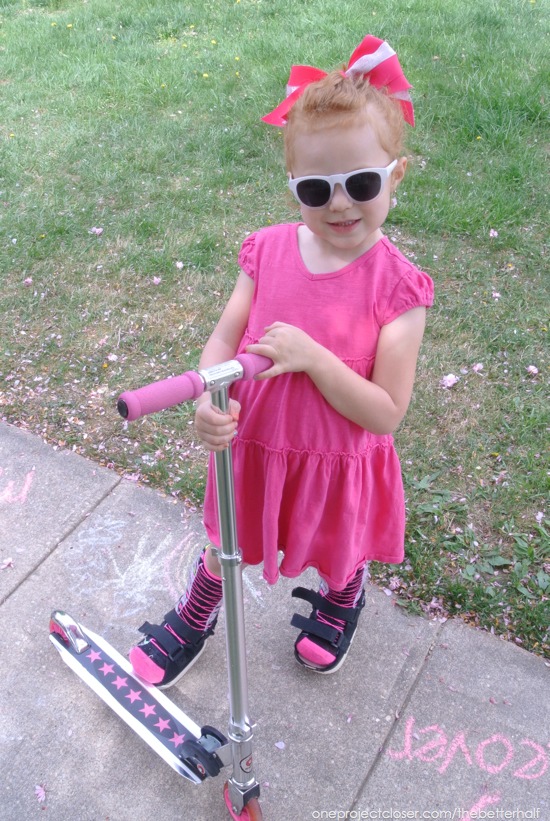 I couldn't believe how well these spray paint scooters turned out! Of course, with all our side walk chalk art, the scooters look a little chalky now, but have not chipped, peeled or anything. Yay for Rust-Oleum!
What do you think? Do you like the before or after of these quick spray paint scooter makeovers?
As always, thanks for reading!