This Star Wars String Art is one of a series of Star Wars Crafts that I will be sharing, so stay tuned & ENJOY!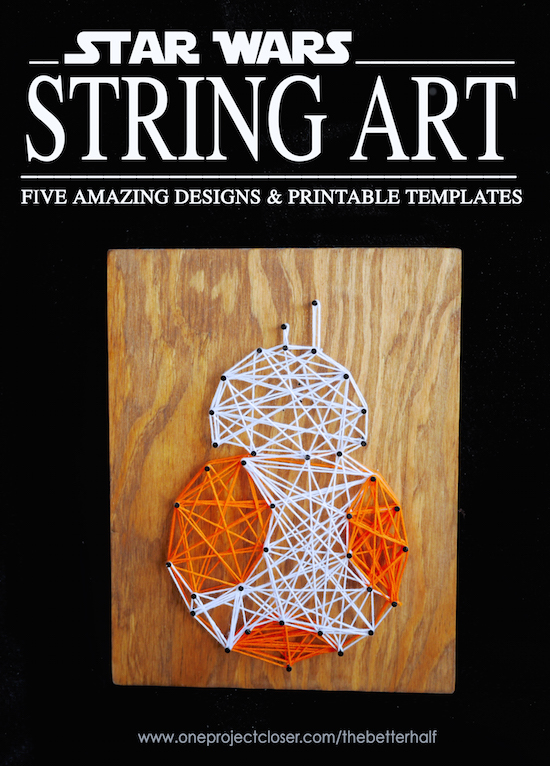 If you follow me on social media, you know that I have been in the throes of planning and executing crafts for over 200 kids for our church's amazing Light Force VBS this summer. This is my fourth summer leading crafts and every year is SO MUCH FUN! I love seeing the joy of the children as they learn about Jesus, find love and acceptance in the church, and do a little crafting (amongst lots of other fun stuff).
Now some may say children shouldn't be using hammers and nails, and for sure I got some push back from some people when planning this Star Wars craft. But I think its important for kids to learn (with supervision and instruction) how to use tools safely so they can enjoy a lifetime using them! And every time, the kids rise to the occasion. We didn't have any kids rough-housing or disrespecting the tools, and everyone walked away happy and with a beautiful piece of art!
Supplies Needed:
Plywood or scrap wood
Nails
Embroidery Thread or Yarn
Hammer
Wood Stain (optional)
Needle Nose Pliers (optional)
3 Easy Steps for Your Star Wars String Art!
First, download and print one of these awesome templates! No joke, the template is key. If you try to wing it, its gonna be crazy. Also, it helps keep the nails evenly spaced and provides a guide when stringing later.
Second, start nailing! Tip: Use needle nose pliers to hold the nail in place while your little one hammers so your fingers don't get crushed. Optional: You can stain and seal the wood before nailing, but its totally up to you!
Third, remove the paper and start stringing. Keep your paper as a guide, but don't think about it too much. I like to outline the outside and then randomly string back and forth on the inside. bb8 was the hardest to keep the colors straight, but by far my favorite.
And here they all are. While bb8 was my fave, the kids LOVED Yoda!!! We also got a little chuckle out of making "Heart Vader." Get it? lol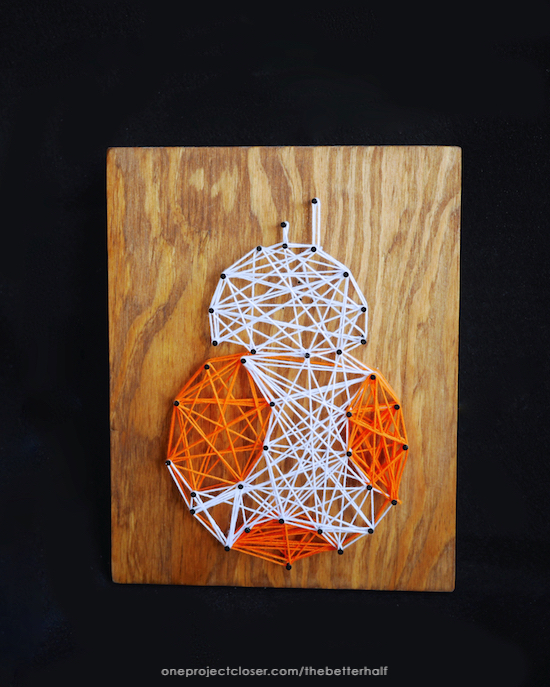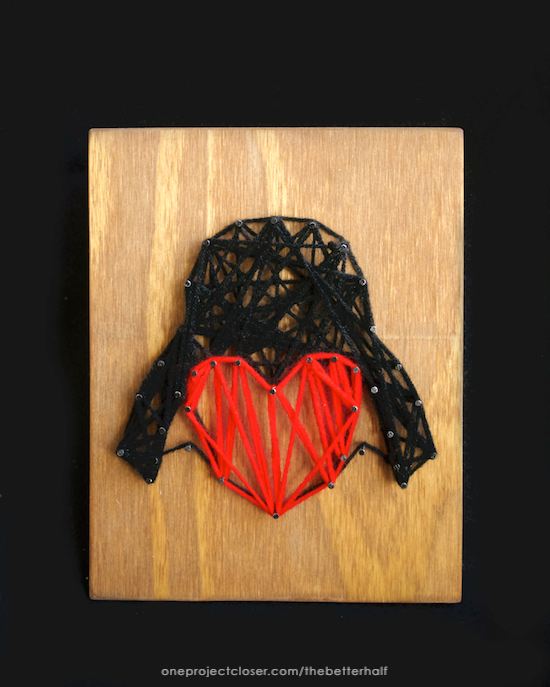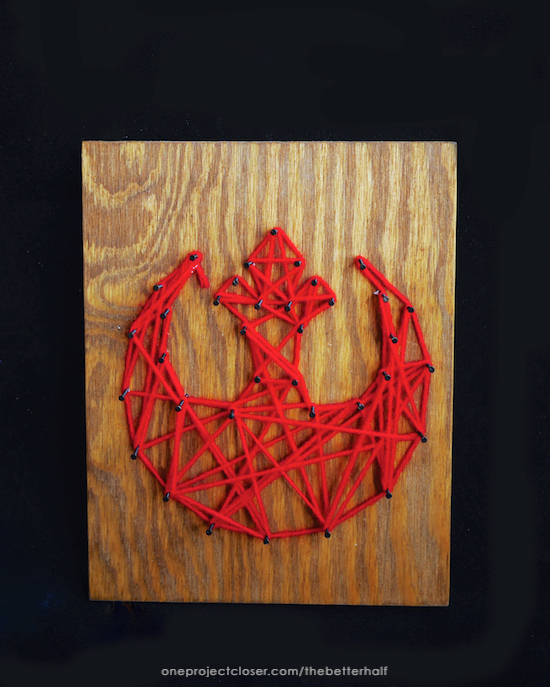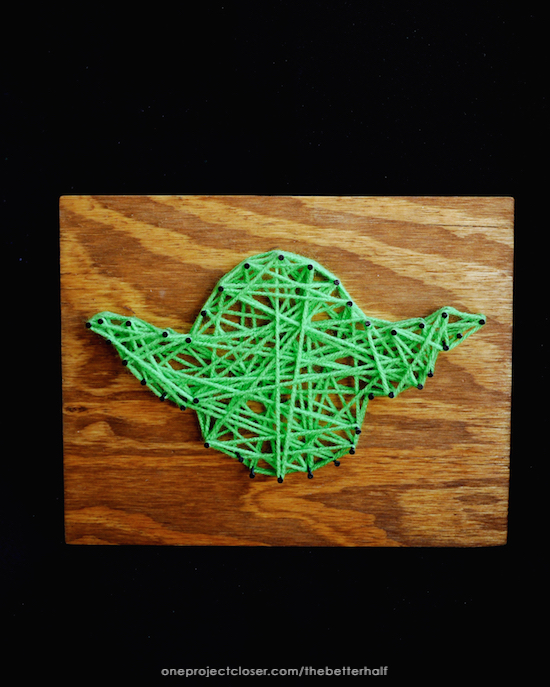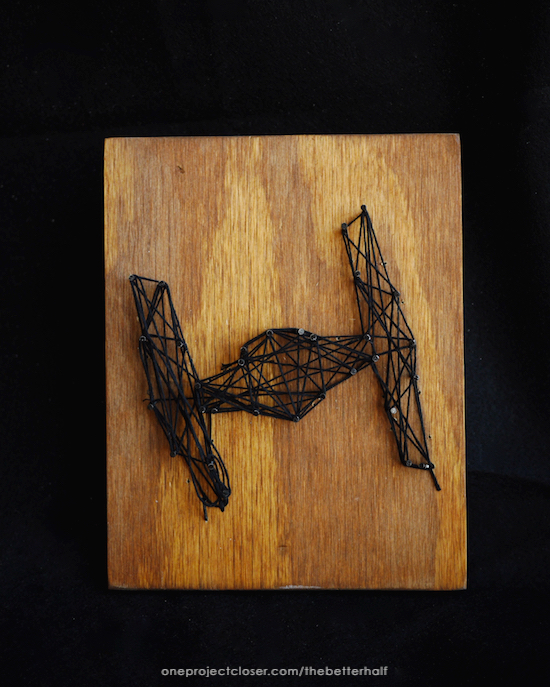 What do you think? Which is your favorite Star Wars String Art?
As Always, thanks for reading!

Don't forget to check us out on Facebook , Instagram, & Pinterest!