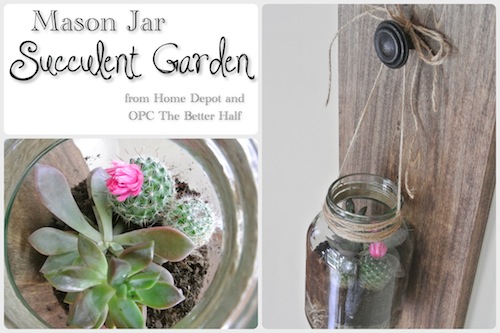 This post on making a hanging succulent garden/terrarium originally posted on One Project Closer in April 2014.
I know, you are shocked to see me blogging about a succulent garden wall hanging…really a mason jar terrarium. I'm pretty shocked myself. Kim is our resident gardener and I prefer my plants to be of the plastic variety. Its pretty hard to kill a plastic plant, although if anyone could do it, it would be me and my girls! 🙂
Mason Jar Terrarium
Constructing the terrarium (or garden, as us not-s0-fancy non-gardeners like to say) was the easy part! I gathered my supplies and got to work at my dining room table. I used some paper Ethan had left over from laying hardwood floors in order to protect the table. It's not such a pretty color, but it does the job.
Supplies Needed:
Twine
Succulents
Mason jar
Potting soil
Spanish moss
Rocks
I first grabbed a large Ball Jar / mason canning jar I had on hand and wrapped the top with twine so that eventually I had two long strands hanging off opposing sides.
Then I tied the two sides above in a knot, then bow.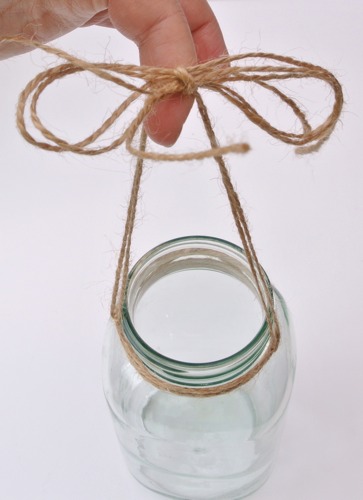 Then I started to layer my garden! woot woot.
First, I placed A LOT of spanish moss at the bottom. Not sure it was needed, but it certainly looked pretty!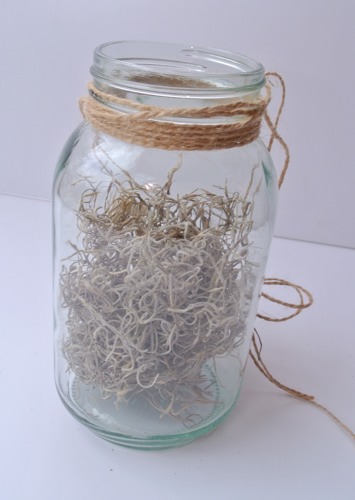 Second, I added some rocks. Really any rocks would do, so I used some I found in our back yard! lol.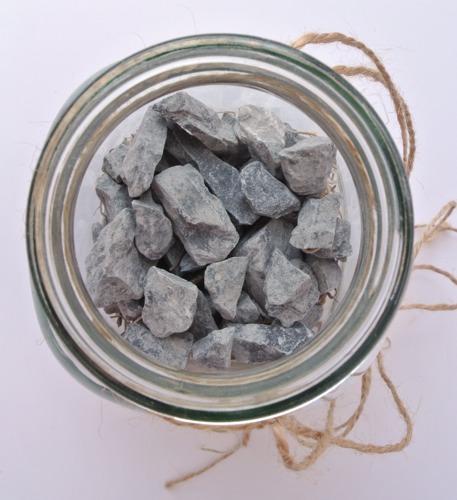 Third, I added a loose layer of soil. The soil needs to be loose in order for water to drain through it, since succulents require little water.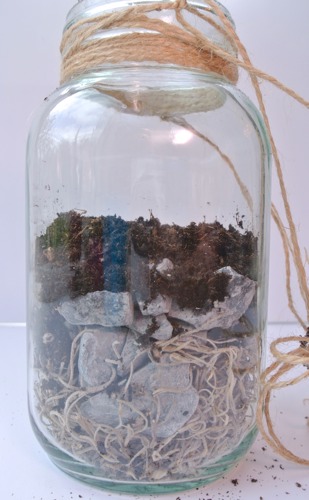 Finally, I added the succulents and mini-cactus. This was a whole lot harder than it looked and I stuck myself with the cactus quite a few times. No pain, no gain, I guess! 🙂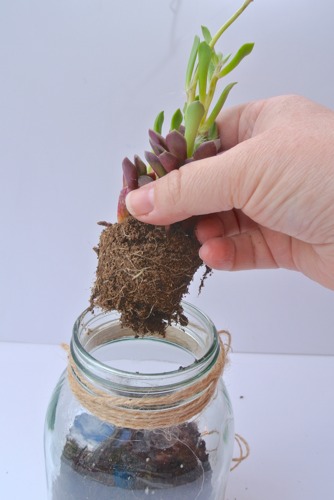 Rustic Wooden Hanger
Once I finished with the mason jar, I started on the wooden hanger. It was super simple and a project that I could handle without the assistance of the hubby. lol.
Supplies Needed:
1x10x18″ piece of poplar
Decorative knob
Did you now Home Depot will cut your wood for you? How cool is that? I picked out a piece of 1×10″ poplar and asked a guy in an orange apron to cut it down for me to 18″. It was super cheap – I think I only spent $2 or 3 on the wood.
Once home, I sanded the edges to remove any fraying and then I drilled a centered hole about 3 inches from the top for the knob. Then I stained it with Rust-Oleum's Dark Walnut and finished it with Matte Polyurthane.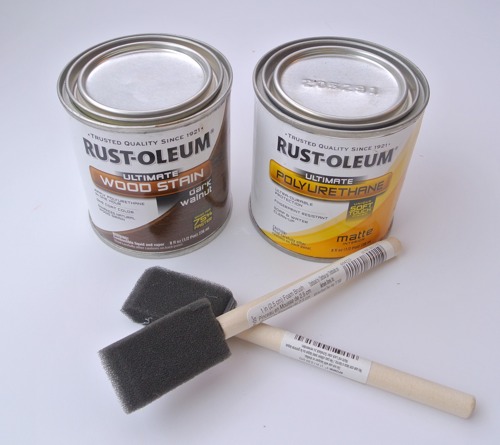 Once completely dry, I finally screwed on the knob!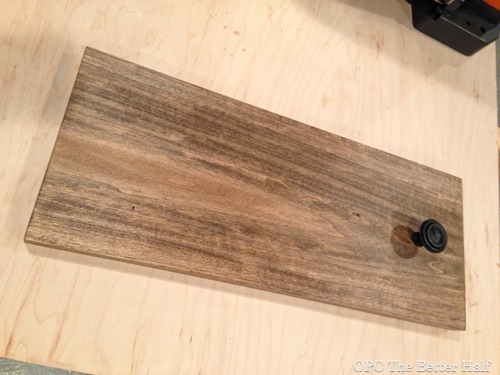 Mason Jar Succulent Terrarium
I couldn't figure out exactly where to hang it and Kim had asked me to throw some succulents her way, so I headed over to her house to hang it (and take loads of pix).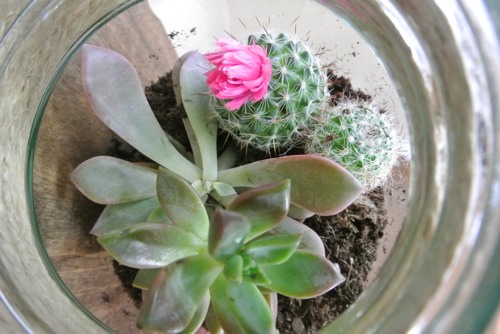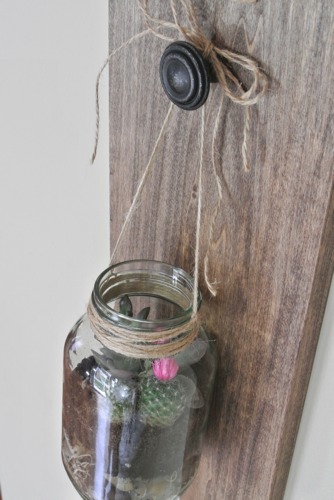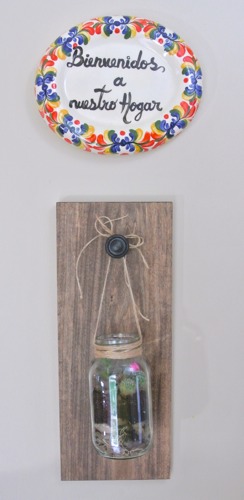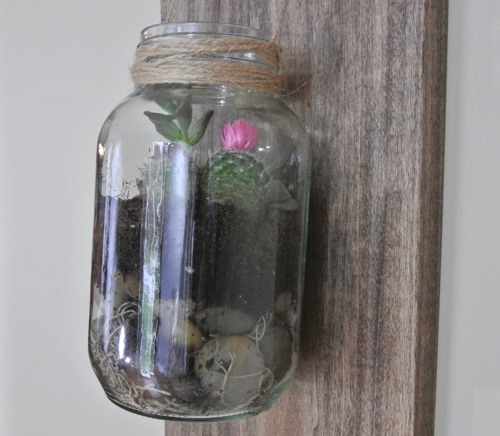 What do you think? Is your thumb green or black (like mine)?
Thanks so much for all the support you showed over at my guest post on the Apron and for sharing in my love of mason jar succulent gardens! Also, stay tuned for more succulent garden ideas later this week.